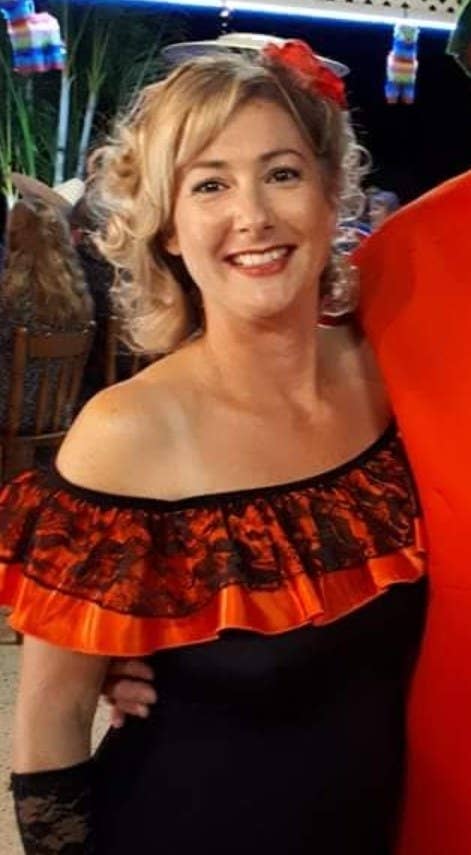 Harmony Davidson was reading That's Life magazine in 2000 when she found an advertisement calling for participants in a clinical trial for sterilisation.
"I was 24 years old and in a really bad marriage and certainly didn't want to fall pregnant again, but my husband wasn't prepared to have a vasectomy," Davidson told BuzzFeed News. "I was told I was one of the last women implanted in the third phase of the clinical trial, that there were no adverse effects for Essure, and I really felt that I was in good hands."
Essure is a permanent contraceptive option marketed and sold globally in which two metal coils are inserted into fallopian tubes where they stimulate scarring, permanently blocking the tubes to prevent pregnancy.
"I thought I was signing up for something that would soon be released onto the market and it was this new and exciting technology," Davidson said.
The contraceptive is less invasive than other sterilisation options such as tubal ligation, which requires surgery to seal or cut the fallopian tubes.
Davidson said she expected to experience something akin to menstrual pain during the operation, during which she was awake, but she said it was "excruciating".
For the next three years, during which she divorced her first husband, Davidson didn't experience any side effects.
"Then in 2003 I had sex with my new partner and it was so excruciating an ambulance was called because I couldn't get off the bed," she said. "From then on I had these unexplained, debilitating pelvic pains; bloating, which made me look around five months pregnant; heavy periods with large blood clots; fatigue; depression; foggy headedness."
Davidson took leave without pay from her job as a nurse.
Her sex life was greatly impacted.
"I had a very supportive husband, but it does affect your intimacy for fear of pain, and it would take days to recover after having sex," she said.
Her surgeons were "condescending" and downplayed her pain, Davidson said.
In 2008 she demanded the coils be removed but was told it would be a 12-month wait in the public system. Davidson said she couldn't wait so her husband took out a $10,000 loan so she could have a full hysterectomy that month.
"It was a major procedure and I felt like shit for a few months, but all my symptoms have resolved and I now have my health back," she said.
Davidson is one of a number of women joining a class action run by Australian firm Slater and Gordon against Bayer, the manufacturer of Essure.
"At a minimum I'd like my hysterectomy costs to be reinstated," she said. "But I haven't given too much more thought because I can't get time back, so primarily I just want to be heard.
"I want a greater awareness that women know their own bodies and we should be listened to."
BuzzFeed News understands Slater and Gordon will, by the end of the year, file a case to the Federal Court where lawyers will allege the product was inherently defective.
Bayer has stopped selling Essure in all countries, including the United States where more than 16,000 women are suing the German manufacturer. There is also a potential class action forming in Canada and in the United Kingdom.
The device was removed from Australia's Therapeutic Goods Administration register in February and no new devices have been supplied to the market since May last year.

The TGA said this week in a statement that the administration had received 59 adverse event reports from women implanted with the device.
"The reports have included changes in menstrual bleeding, unintended pregnancy, chronic pain, perforation, migration of the device, and allergy/hypersensitivity or immune-type reactions," the statement read.
"Surgery, including hysterectomy, was required in some instances to remove the device."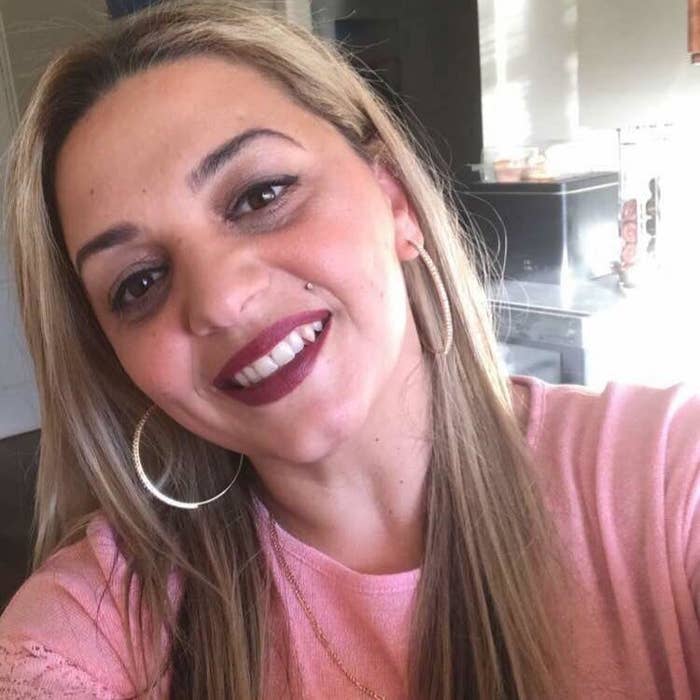 Adelaide woman Nadi Nour was implanted with Essure in 2010 when she was 33 years old.

"Originally we had planned for my husband to have a vasectomy but he chickened out," the mother of two told BuzzFeed News. "I don't think I even met the doctor; I just went in and had it done."
She said she was told she might experience some cramping, but within months Nour said she had put on weight, was fending off urinary tract infections every couple of weeks and was nauseous all the time.
"I then started to get these three-day headaches that began with a knot behind my ear," she said.
The device has impacted her sex life, which is sometimes painful and often results in bleeding even when she is not menstruating, she said.
Nour is considering joining the class action but right now her first priority is booking in for a full hysterectomy: "I just want to get it out of my body."
Central Victorian mother Amanda, who asked for her last name not to be published, is joining the class action after having Essure inserted in 2015.
"My doctor said they were made out of stainless steel and there was no mention of the nickel or [polyethylene terephthalate fibres]," the 37-year-old told BuzzFeed News. "He just said, 'You'll get some mild cramping'."
For the three months following the procedure Amanda remained on the contraceptive pill, as the device takes a while to work.
"As soon as I went off the pill and started ovulating again I experienced pain I'd never had before, and each month that went on it got more severe and excruciating and debilitating," she said. "I've gone through childbirth and this was worse than being in labour."
Amanda said for half of each month for two years she would experience a pelvic pain that spread throughout her abdomen, back and lower legs.
"You're not getting sleep so your brain isn't working, you're moodier, your relationships just fall to pieces because you can't do basic human things," she said. "I was a stay at home mum and student and it affected everything I did."
Amanda said her pain wasn't taken seriously by medical professionals.
"You'd go into emergency and they'd say 'maybe it is just period pain' or 'maybe it is endometriosis', but I went back to the gynaecologist who put them in and basically as soon as I said there was something wrong, he referred me for a hysterectomy."
Since that operation, Amanda said she has had no further pain and her symptoms have gone away when ovulating.
Slater and Gordon lawyer Ebony Birchall is representing the patients and said the class action was growing.
"A lot of women are reporting a nickel allergy, which can cause things like hair loss, rashes and fatigue, and some are reporting an auto-immune response," Birchall told BuzzFeed News.

Birchall said members of the class action, most of whom were "working mums in their 30s or 40s", had different stories, but the most common complaints were chronic pelvic pain, menstrual bleeding during intercourse and, in some cases, unplanned pregnancies after insertion of the device.
"It is a tricky area of law because you don't want to say a baby is a negative thing, but having a baby changes your lifestyle and if they go on to have a miscarriage that has emotional impacts on the woman," she said.
"We think [the device] corrodes and the metal starts leeching into the women's bodies, which is causing the nickel poisoning, and while it is corroding it is dislodging and migrating into other parts of the body."
Birchall said many of the women chose Essure over tubal ligation as it was marketed as a "quick solution".
"A lot of these women have said they've been complaining for years and doctors have been ignoring them and not taking their complaints seriously. Women have to make a louder noise to be taken as seriously."
Auckland midwife Meg Marshall wanted tubal ligation, a surgical sterilisation procedure in which fallopian tubes are sealed, in 2010 but her doctor insisted on trialling Essure.
"She did say there had been a couple of cases of chronic pain but she thought I would be fine, and I did ask about whether [the device] would rupture or move, and she assured me they wouldn't," Marshall told BuzzFeed News.
The chronic and debilitating pain started immediately after the operation, she said.
"Every time I went around a lefthand corner I had this sharp pain right in my fallopian tube, so bad I eventually tried to avoid turning left," the 44-year-old said. "I've had four pregnancies and an ovarian cyst and I know my body but [doctors] didn't take it seriously."
Marshall accepted that this pain would come and go, but said she didn't want to be on pain killers for the "rest of her life".
Eventually she had Essure removed but did not opt for a hysterectomy, as she'd already gone through chemical menopause due to her ongoing treatment for rectal cancer.
"As a midwife I am careful as to what I can and can't attribute to the implant, but we have no family history of rectal cancer or bowel cancer in my family," she said. "The device causes inflammation and what we know about inflammation is that it reduces your immune response, and I wish there had been more follow up and I'd been taken more seriously when I asked to have them removed, because I wonder what would have happened."
Marshall has been in contact with Slater and Gordon and will be joining the class action if she is able to as a New Zealand citizen.
In response to the impending class action, Bayer said Essure was supported by an "extensive body of research", including more than 40 published studies involving more than 200,000 patients worldwide over the past 20 years.
"Women who currently have Essure in place may continue to use the device, and Bayer will continue to support healthcare providers in their management of these patients," a Bayer spokesperson told BuzzFeed News in a statement.