The rape of a male prisoner with a cognitive disability; the sexual harassment of a female prisoner with a psychosocial disability; the racial abuse of disabled Indigenous prisoners; a man with a psychosocial disability who has spent almost two decades in solitary confinement.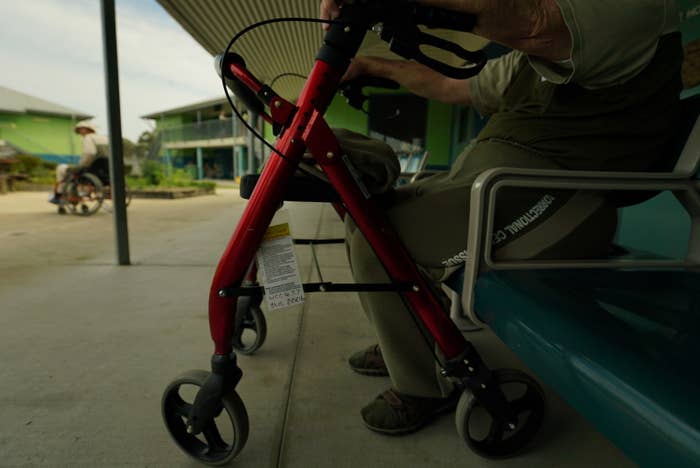 These are some of the claims made in a report released by Human Rights Watch (HRW) alleging prisoners with disabilities are viewed as "easy targets" and are at serious risk of bullying and harassment, and verbal, physical and sexual violence.
Australia is restricting and violating the rights of prisoners with disabilities, government professionals, mental health experts, prison workers, academics, lawyers and prisoners told researchers.
People with disabilities, particularly a cognitive or psychosocial disability, are overrepresented in the criminal justice system in Australia. They make up around 18% of the country's population, but 30% of people entering the prison system in 2015 had a disability.
Aboriginal and Torres Strait Islander people are especially overrepresented in the prison community, where they comprise 28% of the nation's full-time adult prison population, despite only making up 2% of the national population.
Many of the interviewees were Aboriginal and Torres Strait Islander prisoners with disabilities.
HRW interviewed 275 staff, prisoners and ex-prisoners across 14 jails in Western Australia, Queensland, New South Wales and Victoria from September 2016 to January 2018.
Here are their testimonies.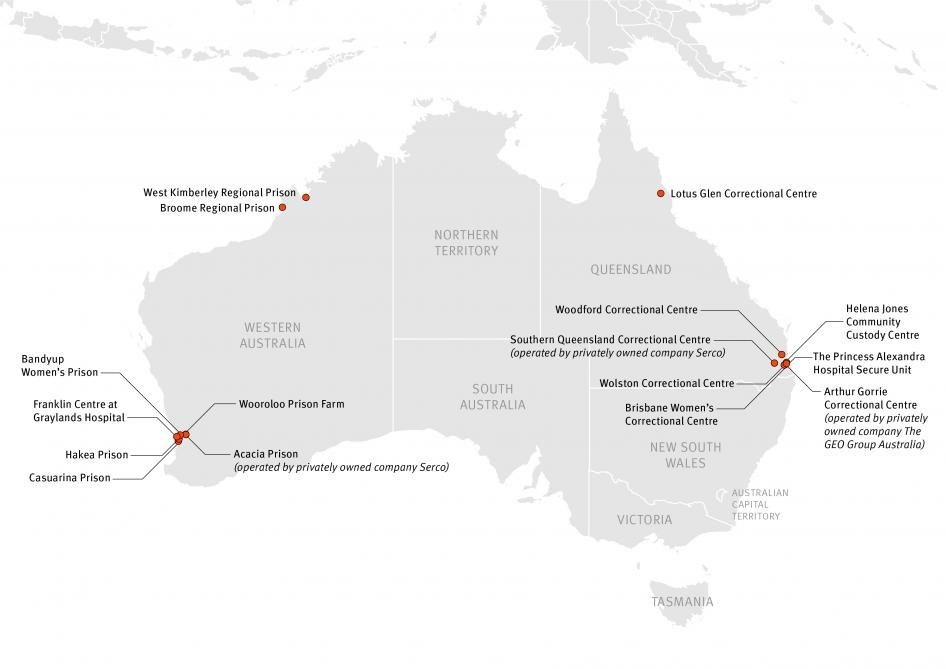 Out of the interviews with prisoners and former prisoners, HRW documented 32 alleged cases of sexual and 41 cases of alleged physical violence against prisoners with disabilities, perpetrated by fellow prisoners or prison staff.
A man with a psychosocial disability told HRW:
Five officers came into my cell. They put me in the shower. They said 'Beat your head up the wall, or we'll do it for you.' I became dazed, didn't recognise or remember their faces. They took me to a medical room at night, with no medical staff. One said, 'I'm going to hit you, be ready to block'. They blocked my face in the chest, [I] got hit in the ribs. […] He took me down the back [punishment unit]. I thought I would die and become another death in custody. I've never reported it.
A male Queensland prisoner with a cognitive disability said:
I was sexually assaulted [by other prisoners] ... I know at least one of them raped me, but I kind of blacked out. I was bleeding, I still bleed sometimes. I reported it the same day to two of the supers [superintendents], I filled out the medical request form. They told me if I report it, I would go to the DU [detention unit] for six months. So I ripped up the form in front of them. Then when I went back to the unit, I got bashed up by some of the guys, not the ones who assaulted me ... They beat me up, stomped on me. Called me a dog [traitor].
One man with a cognitive disability said:

I was going in to take a shower, and I saw three male prisoners. I sensed trouble and I started backing out. But one of them ran towards me ... The other two held me down and they made me kiss his penis. I tried to run away. [Tried] to get help and shout out to the prison guards. But they were too far. I could not do anything because I would be labeled a ''dog'' [traitor].
When I finally managed to find someone to tell and the guards found out, they put me in the punishment unit. I was told it was for my safety. And there was nowhere else they could put me. And then the guards on call taunted me ... All night I could not sleep ... I could just hear the guards giggling outside.
A male prisoner with a psychosocial disability described his alleged ordeal:
I got beaten up in the detention unit. I had played up the day before so they were trying to teach me a lesson. Four officers tackled me. The senior officer stood on my jaw while the other hit my head in and restrained me. They said, 'You don't run this prison little cunt, we do,' and they cut my clothes off. They left me naked on the floor of the exercise yard for a couple of hours before giving me fresh clothes.
A woman with a psychosocial disability said:
I got hit on sexually by officers quite regularly, even though I'm old. Male predators work in that jail [a women's prison] next to young vulnerable girls. They catch you when you're working by yourself and touch your boobs, bum, or put a hand around your waist. Or they make stupid comments like, 'You've been here a while, you must be horny.'
A man with a psychosocial disability alleged he is constantly harassed for his mental health medication by fellow prisoners:
Four blokes were on me, trying to get my meds. It was pretty brutal. If you don't spit the med out, they will say, 'We know you can do it. Why aren't you getting it out for us?' And if you don't get it out next time, you have got to fight them. It can happen in the laundry or toilets, you can get three to four blokes on you at once and in just a couple of minutes, they've bashed you. By the time the officers come, it's too late.
A senior nurse in Queensland alleged that six of the eight current carers at one prison were convicted sex offenders:

We had a case here where a prisoner with a disability was recently raped in custody by his carer [who had been previously convicted of a sex offence]. During a random cell search, officers found blood and faeces on his bedsheets. Only then he [prisoner with a disability] disclosed he was raped on numerous occasions, before that he was too scared.
A man with a psychosocial disability who says he was was raped in prison and spent significant time in the safety unit said:
I am locked in a room with nothing but my thoughts, all I do is think and 90% of the time it isn't good. I feel hopeless; life isn't worth living and I'd be happier if I was dead. It has lead me to self-harm; the physical pain doesn't hurt as much as the emotional pain. My self-harm increased after the rape. I put razor blades and glass in my penis.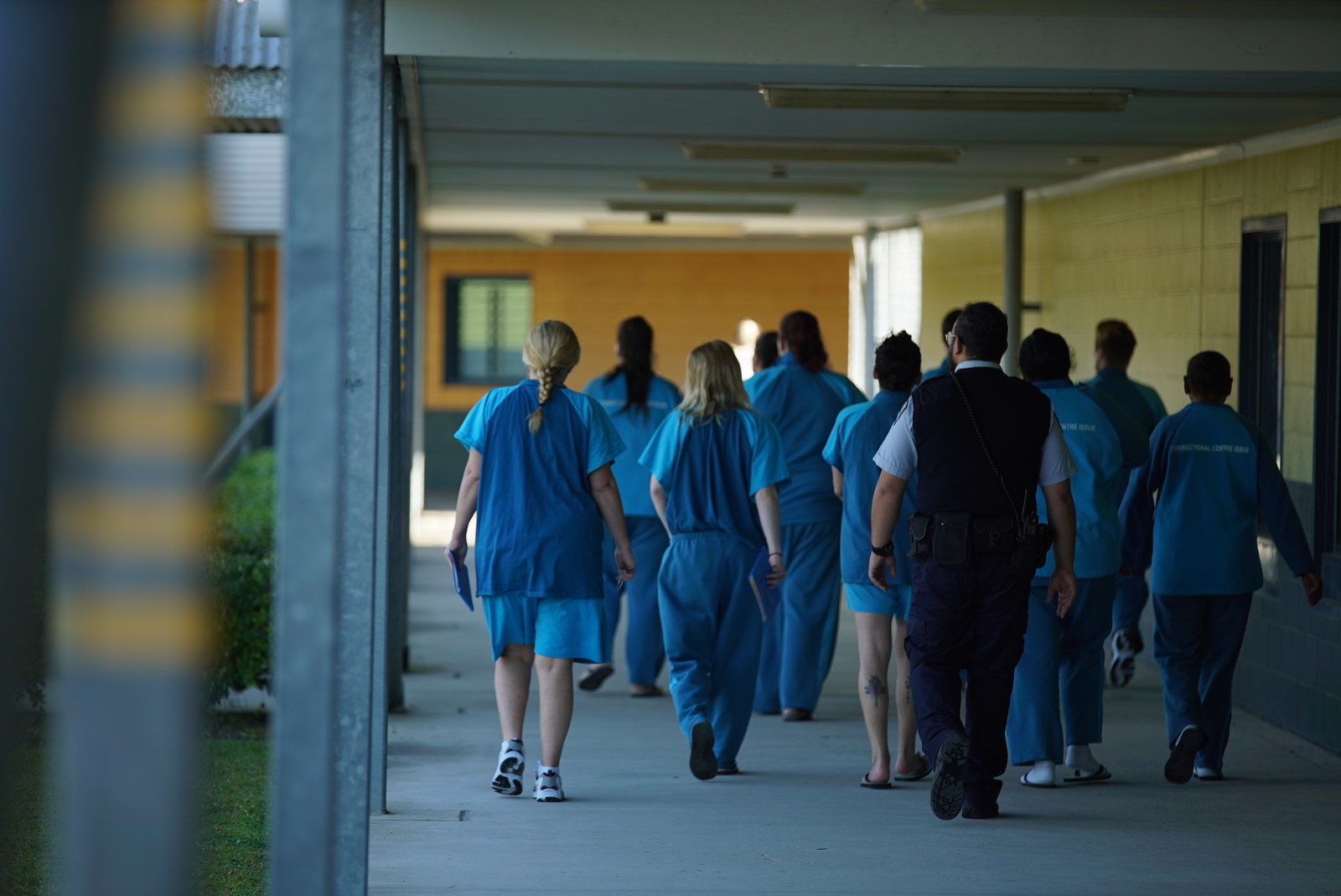 One Aboriginal woman with a psychosocial disability said:

It's hard, you have to wait two to three weeks to see a doctor. In the meantime you suffer. You put on weight from the meds and are in turmoil. You end up 'down the back' [to the punitive segregation unit] because of your mental health because you can't see a doctor. It's a cry for help but you get punished and put down the back. It's too long, you deteriorate.
A male prisoner with a psychosocial disability said:

My son died a month-and-a-half ago, [so] they sent me to the safety unit. I didn't self-harm before going to the SU [Safe Unit], though I have in the past. The safe[ty] unit isn't good. The lights in there are on all the time – 24 hours. It drives you crazy those lights ... They make you stew on your problems.
An Aboriginal man with a psychosocial disability told HRW:

I was not allowed to make poo in cell [after lockdown] ... Cell mates [asked me to] stop coughing in the morning. [One of them] got wild at me for making a noise … Nobody ever wants me in the unit. I get kicked out of my cell because I am unhygienic. We [people with disabilities] are picked on the most because we are the most vulnerable.
An Aboriginal cultural liaison officer, in charge of facilitating communication and engagement between Aboriginal and Torres Strait Islander prisoners and prison staff, said:
They'd rather sit back and be sick rather than go see a nurse because the nurse would say 'Go away, you're exaggerating'. That happens quite a bit. They think they're drug seekers ... We need more Aboriginal staff [so prisoners feel comfortable seeking services] ... Racism is alive and well … It manifests itself in stereotyping: Aboriginal prisoners are all drug addicts, all involved in domestic violence, all are drug-seeking or untruthful ... If they question the nurse saying they had an allergic reaction, she will say: 'You fucking black cunt, you don't know what you're talking about. I'm the nurse here. Sit down, shut up, and take your meds'. A lot of the nurses are very harsh with their comments, swearing, belittling them.
A prisoner with a physical disability said:

I have to wear a nappy every day. I don't feel like a man; I feel like my dignity is taken away. I can't use the shower without a carer. Last Saturday, I needed a shower and it lead to an argument with the officer because he refused [to help me]. He mocked: 'Poor me, poor me, guy in wheelchair' and downgraded me wickedly.
A psychiatrist who has worked for multiple years in prison said:
Custodial staff have little to no training in dealing with people with disabilities ... They are treated in a punitive manner for help-seeking behavior. For example, a prisoner with an intellectual disability will bang on the door because he is distressed or in pain and is seeking help. But it will be seen as bad behavior and they will be punished.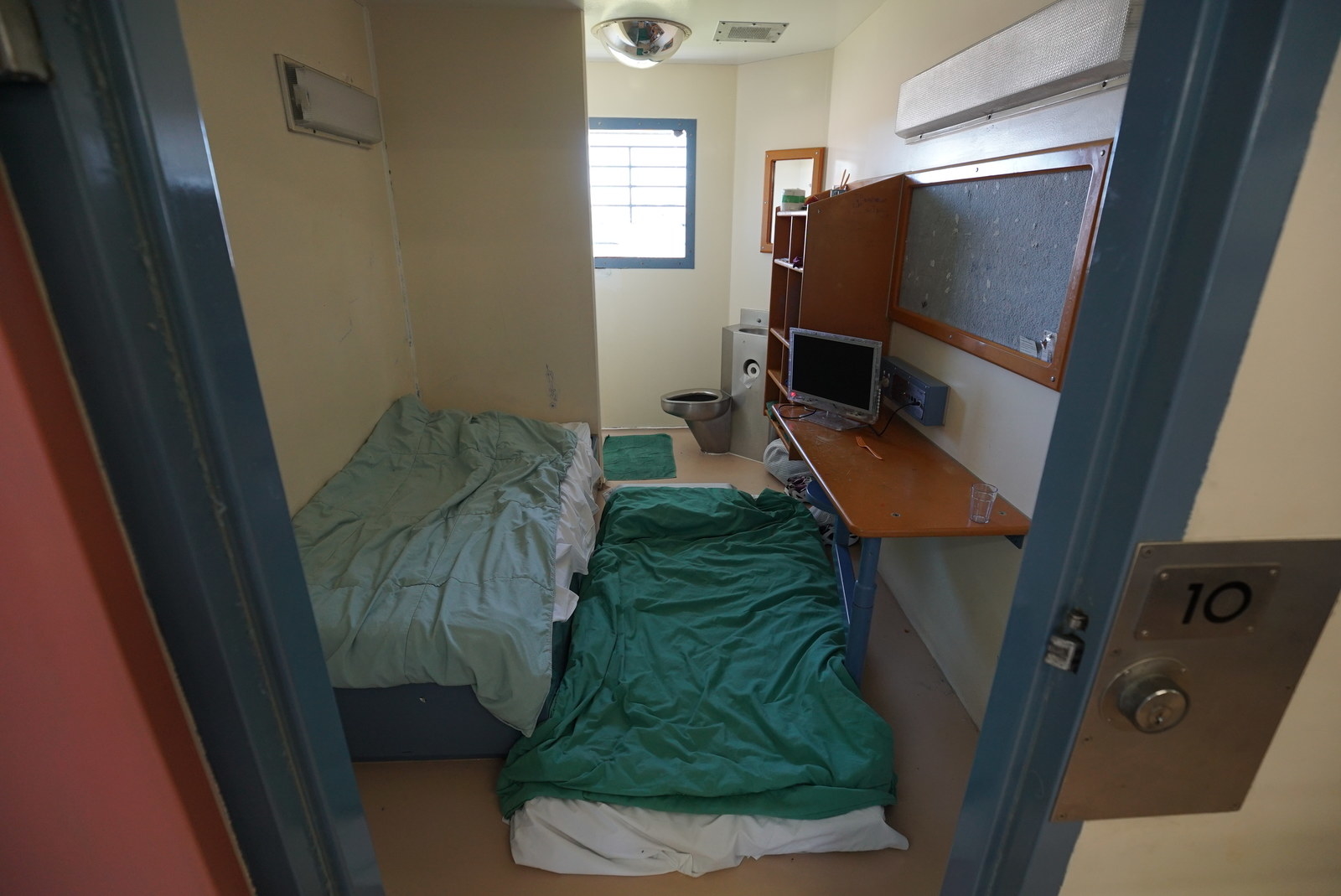 A prison officer in Western Australia told HRW:

We desperately need a mental health unit and a proper level of care. Some of these people should not be here. They need proper care. They [are not going to] get help in jail. We have got 6,000 prisoners in the state. They're [going to] slip through the cracks easy, real easy.
A social worker working in a women's prison said:

If one of the girls is going through a psychotic episode, guards hold onto [a grudge] and as a result they are brutal. They would use fists, cuffs. They will lock her down for hours and hours and it can be 42 degrees Celsius. No fan, no air conditioning, no water. They'll [officers] bruise them [the prisoner]. They will strike them. Some are just on a power trip. They need to dominate.
A psychiatrist working in prisons said that patients can become more traumatised in prison:
For example, if a woman is banging her head or smearing faeces on the wall, five or six male staff will come in, hold her down to restrain her, strip her naked, and deprive her from using any bathing facilities. They do this even with women with [a] well-documented history of sexual assault. They justify it as a safety measure but there are times where it happens when it's not about safety. Officers get frustrated or annoyed with the person. But I don't think we should be retraumatising people and a lot of the time we do.
A psychiatrist who has worked for multiple years in prison told Human Rights Watch:
I haven't seen anyone with an intellectual disability who hasn't gotten worse in prison. They are often punished [by staff] when struggling to communicate or seeking help. The staff don't get that people with intellectual disabilities don't understand what's happening. Staff take things personally and then act out in anger against the prisoner.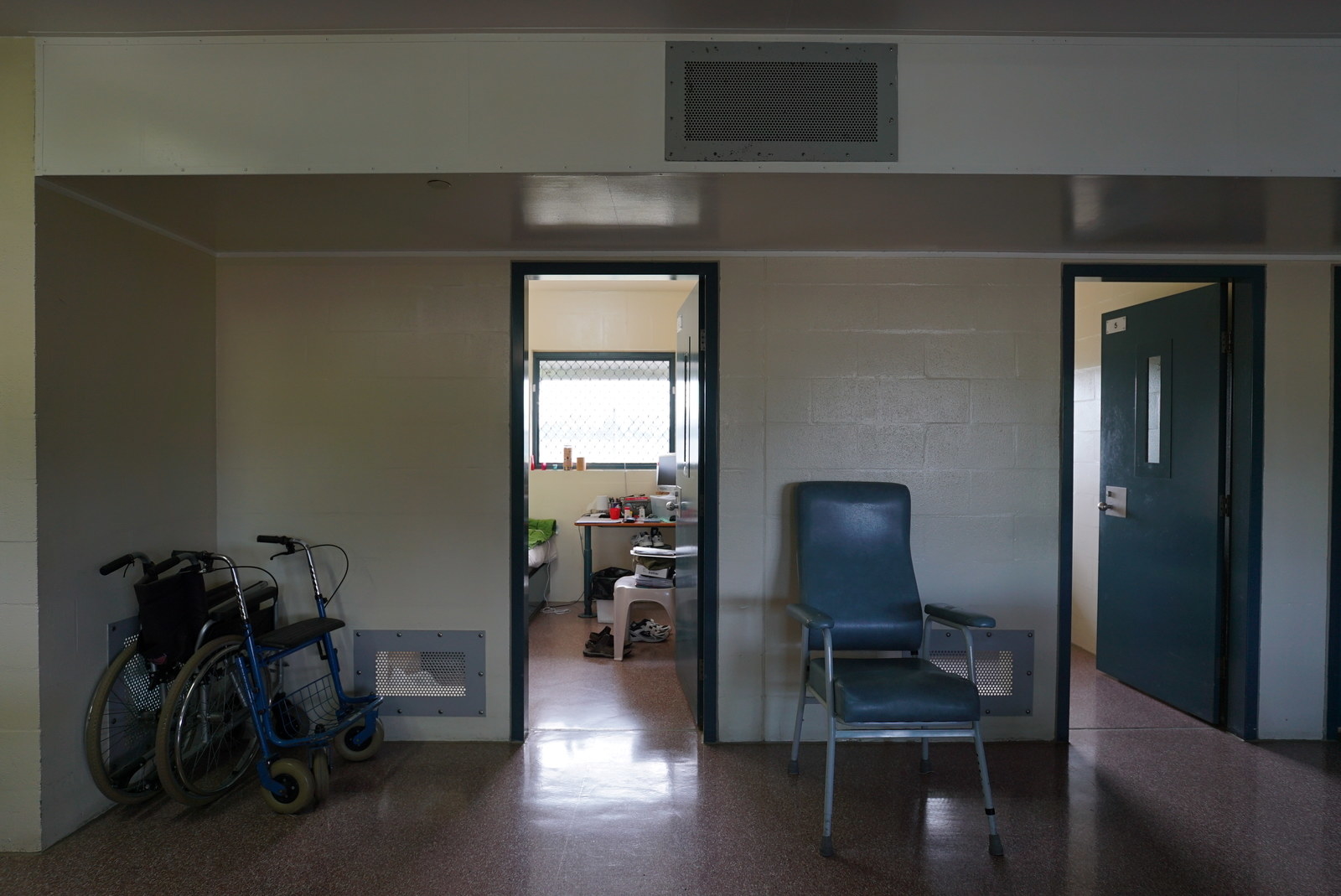 State and federal governments should end the use of solitary confinement for prisoners with disabilities, ensure that appropriate services are available to meet their needs, and more effectively screen prisoners for disabilities as they enter prison, HRW has said.

"Being locked up in prison in Australia can be extraordinarily stressful for anyone, but is particularly traumatic for prisoners with disabilities," said Kriti Sharma, HRW disability rights researcher and author of the report.
"The services to support a prisoner with a disability just aren't there. And worse, having a disability puts you at high risk of violence and abuse."
Under international standards, the "confinement of prisoners for 22 hours or more a day without meaningful human contact" amounts to solitary confinement.

HRW found that some prisoners can spend years in prolonged solitary confinement, including one man with a psychosocial disability who has spent more than 19 years in solitary confinement in a maximum security unit.
According to the United Nations special rapporteur on torture, the imposition of solitary confinement "on persons with mental disabilities is cruel, inhuman or degrading treatment."
"Hauling people into the detention unit or safety unit has become common practice for prisoners with mental health conditions," Sharma said.
"Without proper training and alternatives, staff often feel they have no option but to lock them up in solitary confinement."
HRW has recommended the federal government conduct a national inquiry into the use of solitary confinement of prisoners with disabilities, and made a number of recommendations to state and territory corrective services ministers.
Queensland corrective services commissioner Peter Martin said his department would consider the recommendations of the report as part of its "commitment to continual improvement".
"It must be stressed that claims in the report of alleged criminal offences relating to abuse of prisoners need to be properly assessed and investigated," Martin said in a statement to BuzzFeed News.
"Given the seriousness of the allegations, I would encourage HRW to report these to the appropriate authorities – the Queensland Police Service or the Crime and Corruption Commission."
The Queensland Government had already agreed to establish an independent inspectorate, he said.
Martin also stressed that many of the recommendations made in the report had "already been addressed" through reforms introduced by the Queensland Parole System Review.
"It needs to be recognised that QCS assisted fully and openly with HRW in regards to the Report," he said.
"In fact, we were only one of two jurisdictions in Australia to have opened our practices up to scrutiny."

Martin said corrective services staff performed difficult, complex and challenging roles working with prisoners who have complex social issues as well as physical and emotional health needs.
"Racism is not tolerated," he said.
In relation to solitary confinement, Martin said prisoners were only sent there "after rigorous assessment" for the safety of other prisoners, staff or themselves.
"While in separate confinement prisoners have frequent contact from correctional managers and supervisors, and have contact with the general manager on a weekly basis at a minimum," he said.
You can read his full response to HRW here.
Western Australia corrective services commissioner Tony Hassall has responded to the allegations, and a number of questions from HRW, by including details of procedures in place for prisoner complaints of violence, and the level of cultural awareness training for prison staff in the state.
You can read his full response here.
You can access the full report here.