Two Students And A Teacher Have Been Stabbed At A High School
A 16-year-old boy has been arrested and two knives seized, police said.
Two teenage students and a female teacher were stabbed by another student, reportedly with a metal ruler, at Bonnyrigg High School in Sydney's west this morning.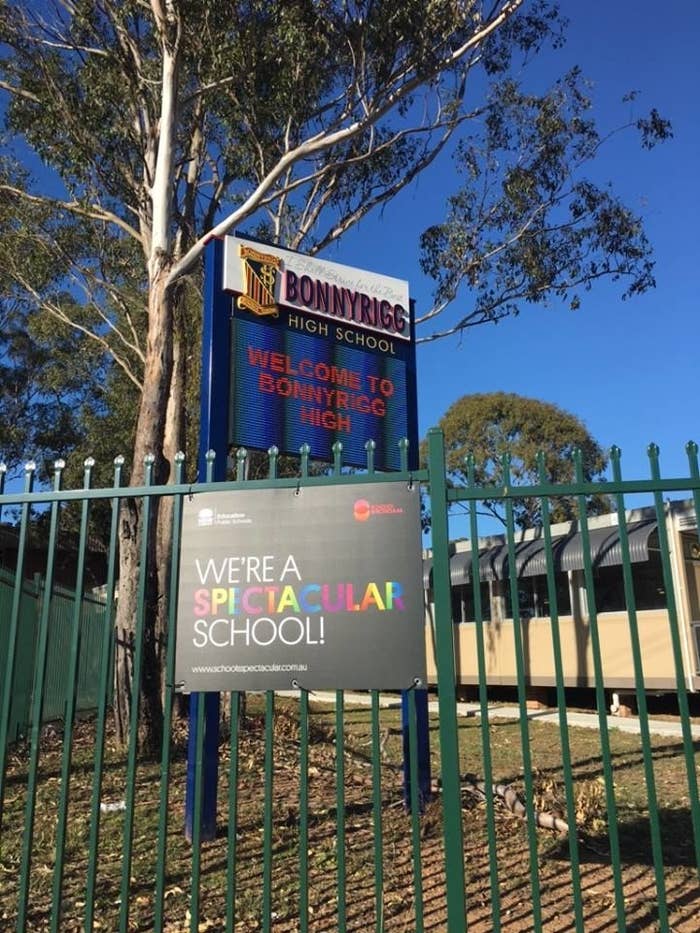 A 16-year-old boy, 48-year-old teacher and 15-year-old girl were treated for stab wounds before being taken to hospital.
"Their injuries are not believed to be life threatening," police said in a statement.
"Another student, a 16-year-old boy, has been arrested in a car park nearby and two knives seized."

A meat cleaver, a long blade knife, a box cutter, scissors, a phone and a school bag were found a few feet from the scene, the Daily Telegraph reported.
"This is not terrorism related, this is a local issue at a local school. We are currently interviewing various victims and witnesses, and the 16-year-old person of interest is also with police, and he is being interviewed," Superintendant Peter Lennon said on Thursday.
"The [arrested] student is a local resident, he is not known to New South Wales police."
The Nine network and News Corp initially reported the students were stabbed with a "metal ruler" but this has not been confirmed by police.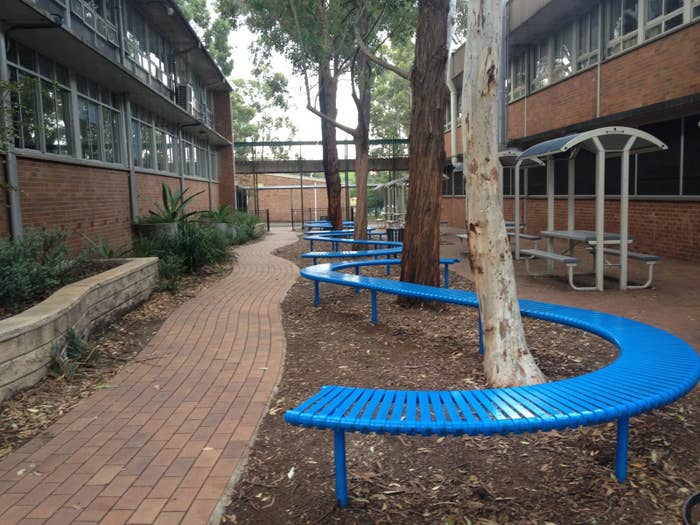 The teacher and male student have been taken to Liverpool Hospital and the female student to Westmead Hospital.

Police said the young victims and attacker were all in Year 11.
A crime scene has been established and investigations are continuing.