Australians are sharing their memories of Bob Hawke, the nation's 23rd prime minister, who died yesterday aged 89.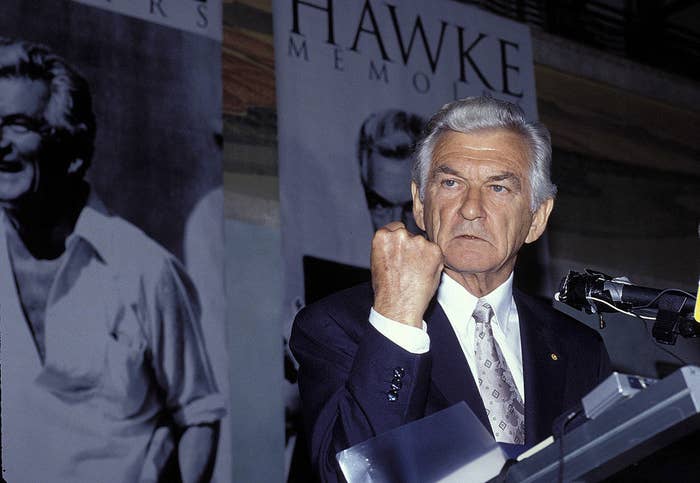 This woman wrote to Hawke after her grandmother died and he responded with this letter, which encouraged her to "think about all the nice things" that make "life so precious".
"Mr Hawke is pleased you are taking an interest in such important matters," his office wrote back to a concerned nine-year-old in 1991.
Responding on behalf of Hawke in 1988 to this woman when she was a child, the PM's private secretary Jean Sinclair said the idea that there should be "no money in Australia or even the world" was an "interesting one", but that "it would be very difficult for countries ... to function".
When this woman was a child anxious about the threat of nuclear war Hawke sent back a letter of reassurance.
There have been grateful tweets about Medicare, Australia's first affordable, universal system of health insurance, which Hawke's government introduced in 1984.
Many were quick to post footage of Hawke, who once held the world record for the fastest drinking of a yard of beer, knocking back a cold one.
Hawke downed a yard of ale in 11 seconds as part of a traditional Oxford college penalty.
A prime minister who helped out with a raffle.
One who welcomed refugees and immigrants.
One who loved a crossword and a cigar.
And one who traded ice-cream for political allegiance.
Many were inspired by the love he had for his second wife Blanche.
Some people reflected on Hawke's ''yes'' vote for marriage equality in a postal survey he said was "the worst economic decision made by any Australian prime minister".
Even rock legend Jimmy Barnes shared a pic.