Australian Women Are Forgoing Groceries To Pay For Their Abortions
"You have to remove [abortion] from the criminal code and then medical abortions need to be made more accessible and affordable."
Australian women with unwanted pregnancies have forgone food and delayed paying bills in order to fund their abortions, a "concerning" study has found.
A third of women experienced financial difficulties – and more than two-thirds relied on financial assistance – to pay for a termination, according to a study of more than 2000 women published today.
The study was led by La Trobe University's Judith Lumley Centre.
"Women are having to make very difficult financial choices and forgo essential items in some cases in order to pay for a medical or surgical abortion," the Centre's director, Professor Angela Taft, told BuzzFeed News.
Most (93%) of the women had Medicare coverage and utilised available rebates, but many Australian women were still dependent on others to pay the gap.

Just over two-thirds of survey respondents (68.1%) were financially assisted by someone to help pay for a procedure – most (80%), by the "husband, partner or man involved in the pregnancy".

More than a third (35%) said they had forgone necessities to meet the cost. Of those, most (71%) had delayed paying bills to afford their termination, while 35% said they had skipped food and groceries.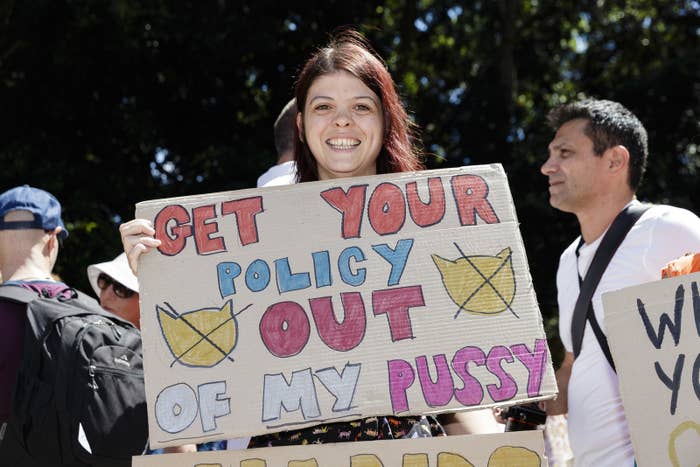 The report has called for policymakers to make it easier for women to access medical abortions. Taft said abortions should have been made more affordable and accessible in 2013 when abortion drug mifepristone (RU486) was added to the Pharmaceutical Benefits Scheme.
But the study shows that for Australian women, the average upfront cost of a medical abortion (before Medicare rebate) is $560, and $470 for a surgical abortion at nine weeks.

Although mifepristone can cost as little as $38 with a Medicare card, a medical abortion becomes more expensive as it requires multiple doctor's appointments to determine eligibility, aftercare, and another test to determine the success of the termination.

The cost of a surgical termination rose substantially after a gestation period of 12 weeks. The median out-of-pocket costs for surgical procedures between 13 and 19 weeks was $1500 after rebates, but despite this leap in cost, the medicare rebate did not change, Taft said.
"It really concerned us that the rebate did not go up even though the cost did, and there needs to be more support for women who find themselves with an unplanned pregnancy, even at a later stage," she said.
"[State] health ministers should be looking at ways to make medical abortions more accessible and affordable because this is a reproductive right and another healthcare service."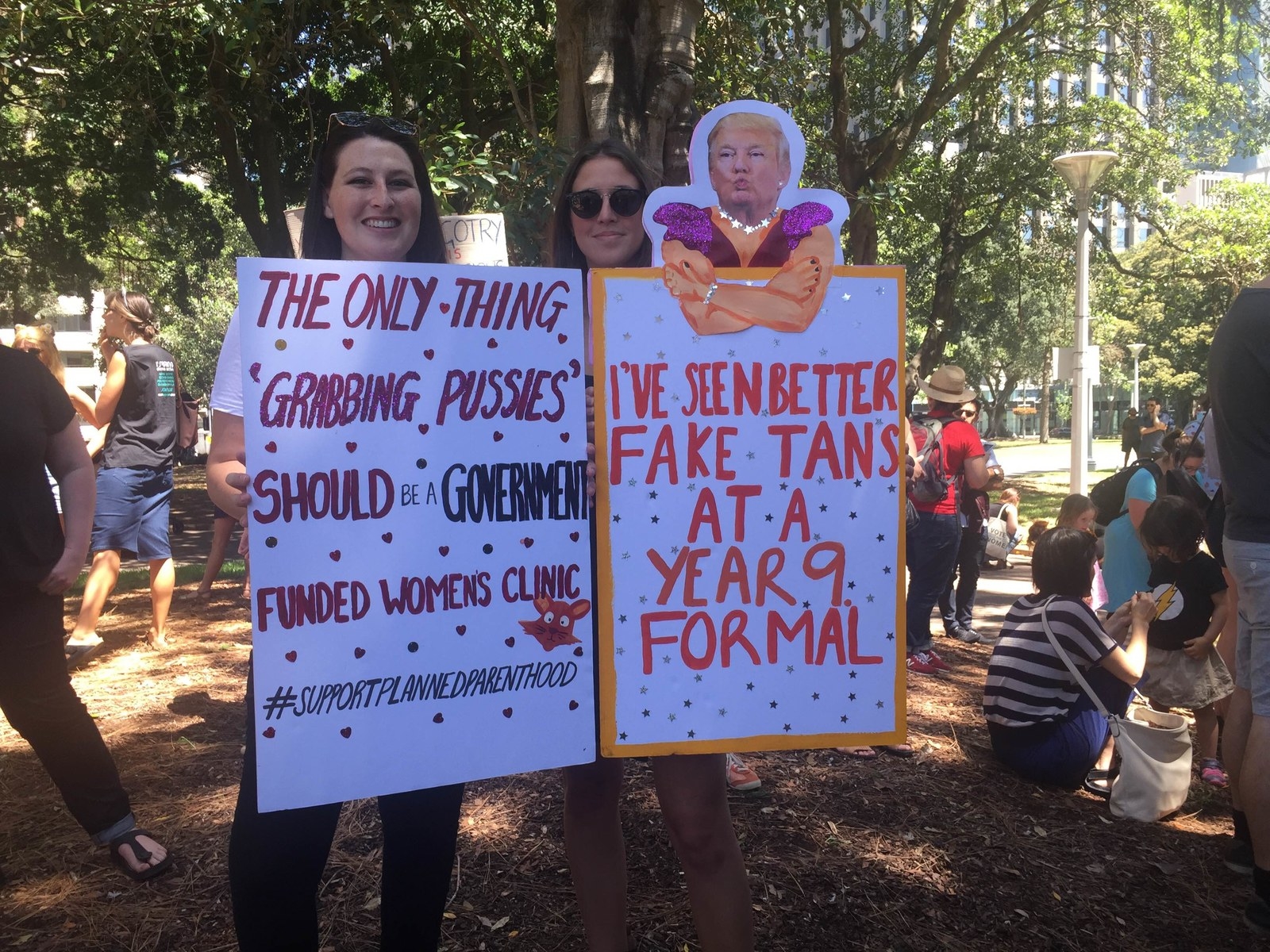 On top of direct costs of the service, 41% of the women faced significant added expenses for travel, accommodation, childcare and GP referrals.

Taft said: "Women in rural or regional areas had to pay for travel to get somewhere that would perform an abortion, but even women in Victoria [where the procedure is legal and provided in hospitals] lose beds to hospitals that refuse to do sterilisation or abortion for religious reasons."
The 2,326 women were surveyed after visiting a Marie Stopes clinic in NSW, Queensland, Western Australia, Victoria or the ACT.

"[The research] highlights the genuine difficulties women face in exercising their reproductive rights in Australia – a situation that continues even in states where it is legal," Marie Stopes International's medical director, Dr Philip Goldstone, who co-authored the study, told BuzzFeed News.
"It is a reminder that legal changes also need to be supported by practical and realistic funding arrangements for providers of these services, irrespective of the method of termination a woman chooses, or whether her nearest provider is a private or public institution."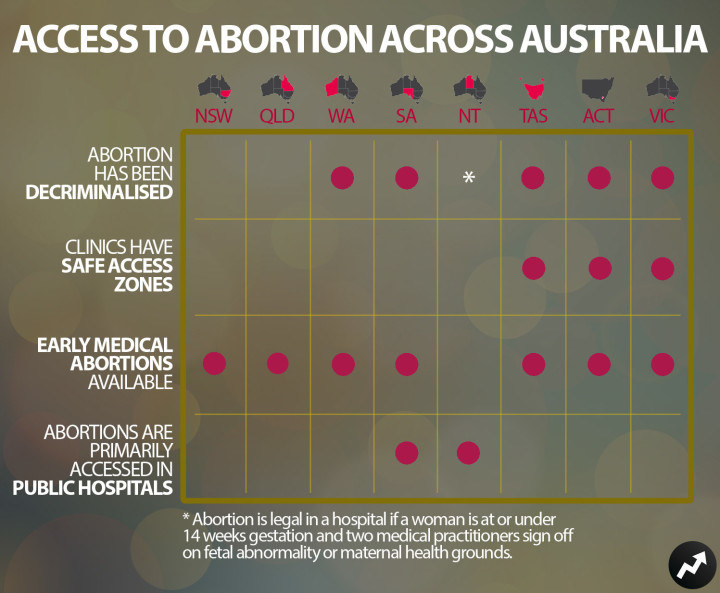 Bills to decriminalise abortion have been introduced in both Queensland and New South Wales, where the procedure remains in the criminal code, and are expected to be debated early this year.