Universities have been accused of "actively covering up sexual assaults" and dishing out "lenient" punishments for aggressors, according to a damning submission to the Australian Human Rights Commission.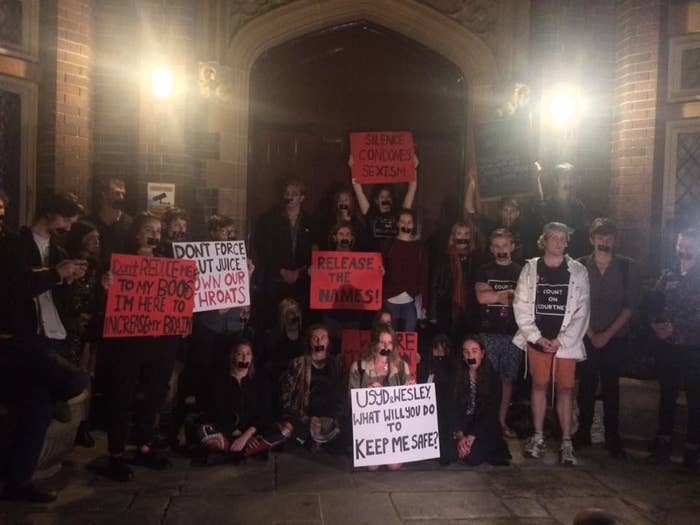 From 2011 to 2016, 575 formal complaints of sexual harassment or assault - including 145 rape allegations - were reported across 27 universities, the report from advocacy group End Rape on Campus found. The data was based on multiple Freedom of Information (FOI) requests.
Records obtained under FOI also showed that in the same 2011-2016 period 153 sexual assaults were reported to police from the addresses of universities in NSW, the ACT, Victoria and WA.
Only six students were expelled over the allegations.
"Too often, our universities have dealt with sexual assault and harassment of students by turning a blind eye, by claiming it is not their responsibility or, most shamefully, by actively covering up assaults," the submission said.

Some of the "lenient punishments" doled out by universities included a $55 fine for a male student who admitted to sexual misconduct, and eight hours of community service for a male student who admitted to multiple sexual offences.
One alleged perpetrator was required to write an apology letter to his victim, and another was moved to a different residential hall on the other side of campus.
"The first person I told asked me how much I had been drinking," one survivor said. "The second person I told said that I would be ruining [the attacker's] life. The third person I told said it wasn't a university issue. The fourth person I told asked me why I had waited so long to tell anyone."
The report detailed examples of misogynistic and chauvinistic attitudes on campuses across the nation: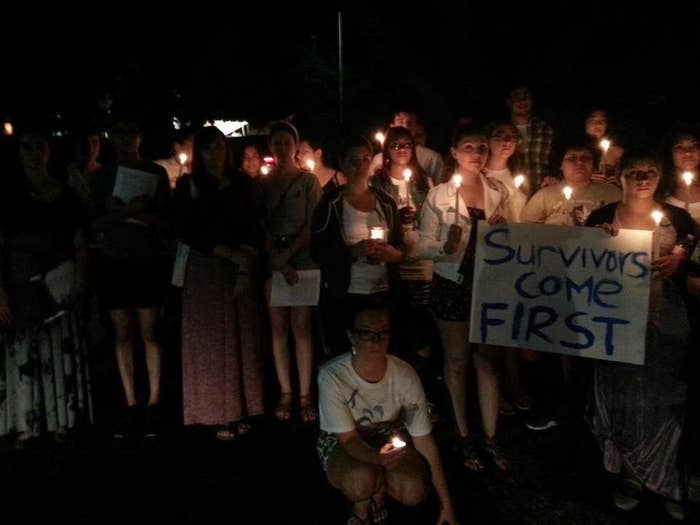 * Last year at Canberra's ANU a student took non-consensual photos and videos of women's breasts and shared them online.

* Students at another ACT college reported a practice called "rockspidering" where, during orientation week, male students at a residential college would "knock on [a] female student's bedroom door: if the female opened the door this was taken as 'consent' to have sex".
* At another university an oval was colloquially referred to as "rape oval"; cask wine was called "slut juice" and living quarters at the college dubbed "slut alley".
"We note that the perpetrators of sexual assault are overwhelmingly male, reflecting the gendered nature of sexual assault as a crime of power and control," the report said.
"In many instances, rape occurs off campus, in domestic settings such as share-houses, apartments, house parties, and so on."
End Rape on Campus has recommended that universities take a "survivor-centric" approach to the issue and implement evidence-based education programs, train staff in responding to disclosures of sexual assault with "compassion", and improve oversight of student residences.
The state and federal governments must establish a federal complaints mechanism, the group said, as well as implement "education about consent" at high schools.