Abortion Providers Will Be Treated As Essential Health Workers During This Pandemic
The clarification comes after BuzzFeed News revealed up to 80 women on surgical abortion lists around Australia were waiting in limbo.
The journalists at BuzzFeed News are proud to bring you trustworthy and relevant reporting about the coronavirus. To help keep this news free, become a member and sign up for our newsletter, Outbreak Today.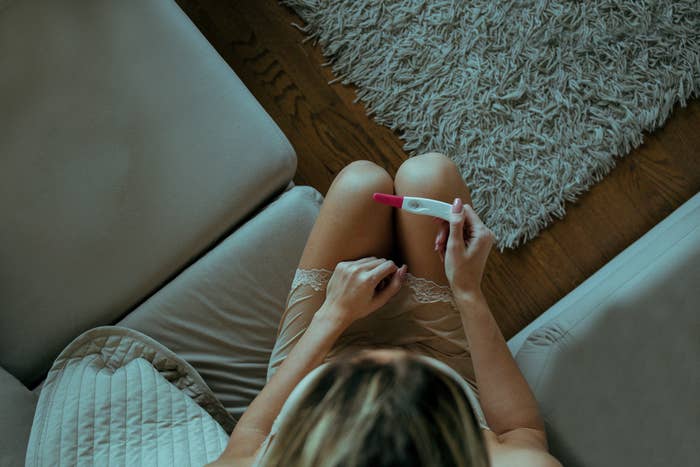 Multiple state health departments have confirmed that abortion doctors will be exempt from travel restrictions if travelling interstate to carry out surgical abortions, as the procedure is essential, not elective.
BuzzFeed News this week revealed up to 80 women on surgical abortion lists around Australia could be left in limbo as doctors fought to be exempt from new coronavirus travel restrictions requiring self-isolation.
Australia's biggest abortion provider Marie Stopes Australia (MSA) resorted to calling the COVID-19 hotline in an attempt to find answers for its patients as health departments were not responding.
"We have had confirmation from Western Australia, the Australian Capital Territory and Queensland that our doctors would be exempt from self-isolation," MSA managing director Jamal Hakim told BuzzFeed News. "We clearly classify abortion care as a Category 1 procedure because it is so timely and sensitive and it has been really heartening to have that confirmed by some governments."
Prime minister Scott Morrison announced on Wednesday that all elective surgery, other than Category 1 (needed within 30 days) and urgent Category 2 (90 days) cases would be suspended during this pandemic.

A spokesperson for the federal health department said that curettage and evacuation of uterus — a surgery needed during some abortions — remained in Category 1.
The spokesperson added that states and territories have their own elective surgery access policies, which would affect how all procedures are triaged and prioritised in hospitals.
MSA has four doctors (two in Queensland, one in South Australia and one in New South Wales) who were due to travel this week, and four more due to travel next week, but was concerned that if the doctors had to self-isolate upon returning home then women on surgical lists in their home states would be left in the lurch.
Fly-in-fly-out workers are common in abortion provision as some clinics in regional or remote areas only open one day a week and local staff can be hard to find in regions where there are several conscientious objectors.
But MSA will now suspend all interstate travel and is currently trying to recruit local providers to fill gaps so that women aren't left waiting for this time-sensitive procedure. The organisation has also temporarily lowered the gestation limit (from 24 to 20 weeks) at its later gestation clinic in Victoria.
Termination procedures are not classed as elective in Queensland and these procedures are usually performed as outpatient, or surgical outpatient.
"A number of key groups were made exempt from the recent border restrictions placed on Queensland, as part of the ongoing management and containment of novel coronavirus (COVID-19)," a Queensland Health spokesperson told BuzzFeed News. "Essential health personnel, including those offering critical services in the private sector, are included in these groups."