A man is in police custody after he threatened the safety of passengers and crew onboard a Malaysia Airlines flight to Kuala Lumpur on Wednesday evening.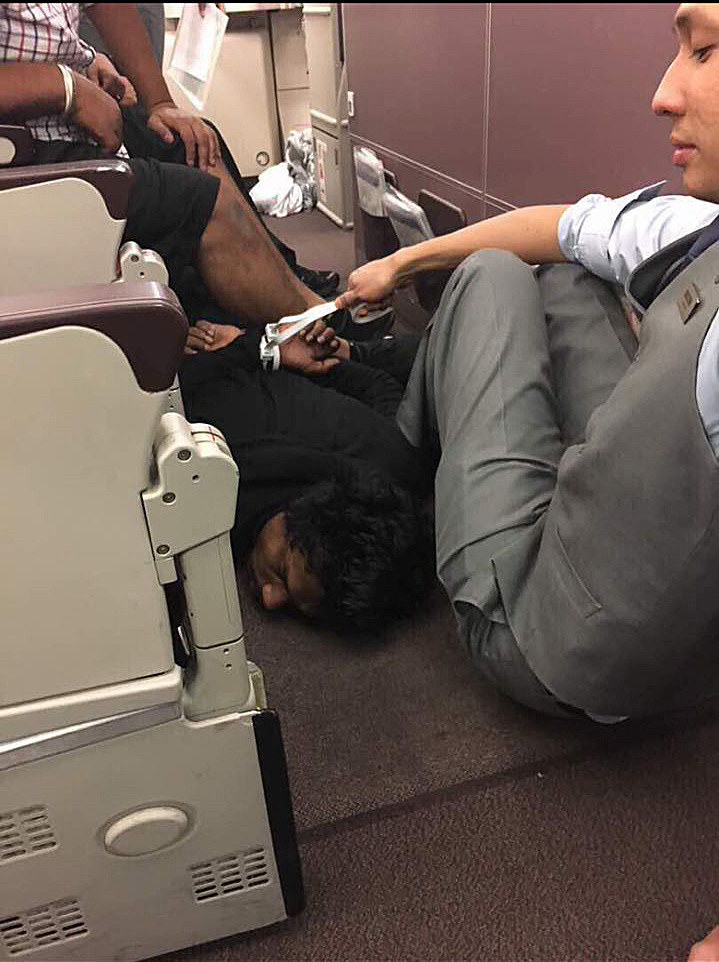 "Approximately four kilometres out from Melbourne Airport a male from economy has left his seat and shouted that he had a bomb and tried to move towards the cockpit area," Superintendent Tony Langdon, from Victoria Police, said in a press conference.
"It appears he tried to gain access to the cockpit and was restrained by passengers and crew."

The flight was turned around and landed back in Melbourne where heavily armed officers boarded the plane and arrested the 25-year-old Sri Lankan national, who had been living in Dandenong.
Langdon said the man had claimed to have an "electronic device" but it had turned out not to be explosive.
Later on Thursday, Victoria's police commissioner Graham Ashton confirmed at a press conference that the issue was "no longer being treated as a terrorism incident" and said it was believed the man had checked out of a psychiatric facility in Melbourne yesterday.
"The passenger... claimed to have a bomb. But it was not a bomb but a power bank [phone battery charger]."
"[The device] looked like a slightly larger version of an iPhone that set up as one of these Bluetooth-type speakers but it has cords that allow you to plug it into some sort of phone device to play music on," Ashton said.
Victorian premier Daniel Andrews, who was also at the press conference, said the alleged offender was studying to be a chef and had taken a "number of catering courses".
"I can confirm he was the holder of a current visa and he had made, it would seem, a decision to leave the country," Andrews said.
"That decision was made between his release from care and of course the incident last night."
Former Melbourne AFL footballer Andrew Leoncelli was onboard the flight.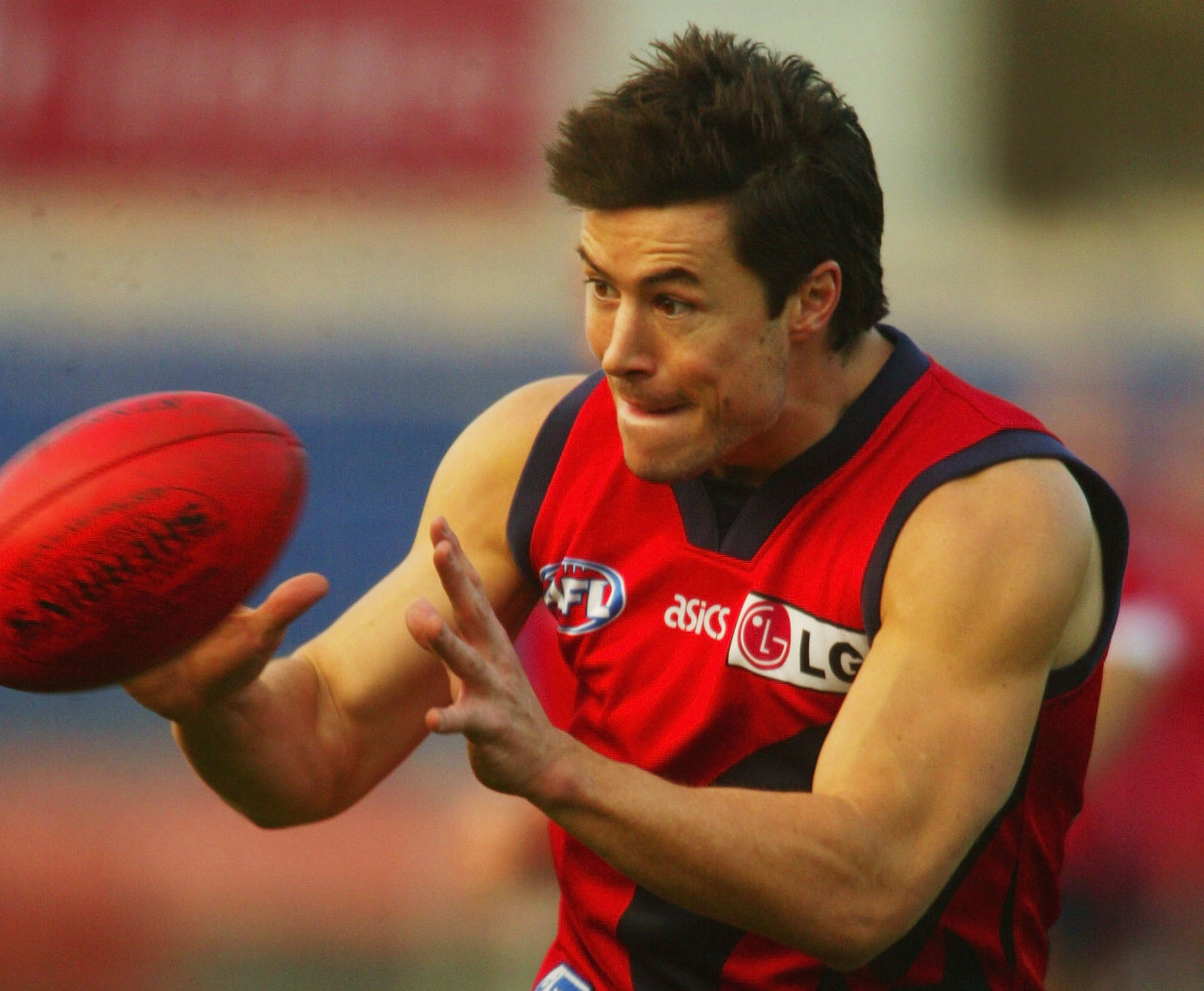 "I could hear this idiot saying he wanted to go in and see the pilot," Leoncelli told 3AW.

Leoncelli said the device was "the size of a watermelon".
"It was huge, it was black and it had two black antennas coming off it, but it also looked like an iPhone jack. So it could have been just a beatbox thing."
"Staff were saying 'Sit back down, sit back down' and he said: 'No, I'm not going to sit down, I'm going to blow the plane up.'"
"I said: 'Mate, what are you effing doing?' And he said: 'I'm going to blow the fucking plane up, I'm going to blow the fucking plane up.'"
Leoncelli said he then thought he guy was "fucking insane".
"I said to my friend, 'Mate, this guy's serious. We'd better fucking do something.'"

Leoncelli said he then approached the man, who ran "down the side" to the back of the plane.
"Then two lads grabbed him and disarmed him and bashed the crap out of him and put hog ties on him and took the giant black thing out of his hand."
There was no imminent threat to staff, passengers, or the public, police said in a statement.
Malaysia Airlines released a statement in which it stressed: "At no point was the aircraft 'hijacked'".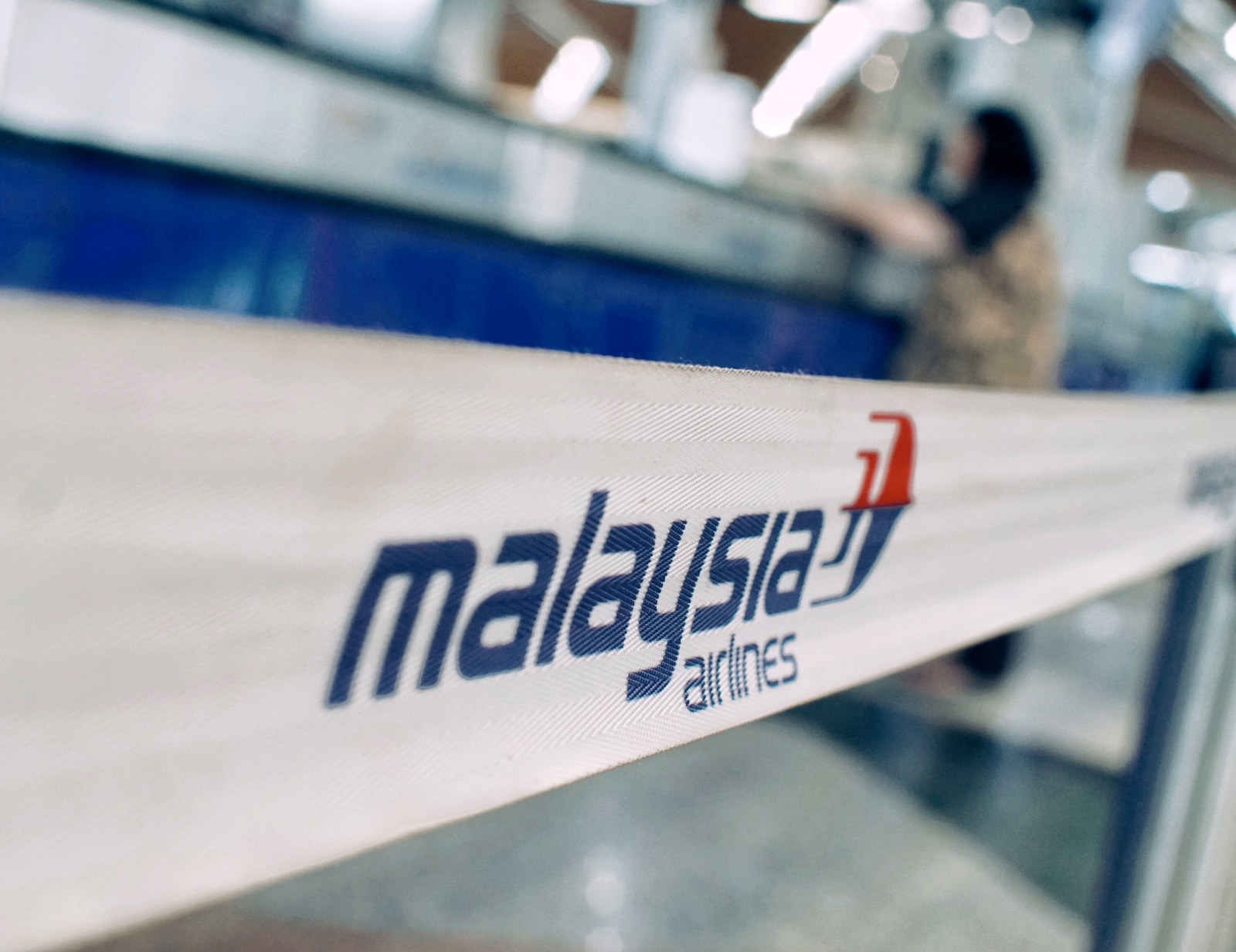 "[Passengers on that flight will] be accommodated at hotels and offered on the next available flight or on other carriers."