This post has not been vetted or endorsed by BuzzFeed's editorial staff. BuzzFeed Community is a place where anyone can create a post or quiz.
Try making your own!
Snapchat Rolled Out A Radical New Design And Twitter Is Being Vocal AF About It
Everyone's favorite app is looking a bit different today.
Last year, Snapchat announced a redesign that would change the way users interacted with snaps and stories.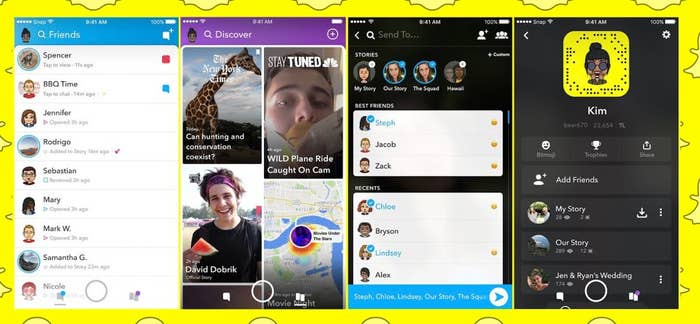 WELL, today, Snapchat began rolling out their new design in the United States with a software update!
Instead of putting your friend's stories to the right of the camera, along with sponsored content, it puts the stories you care about most on the main screen between your snaps.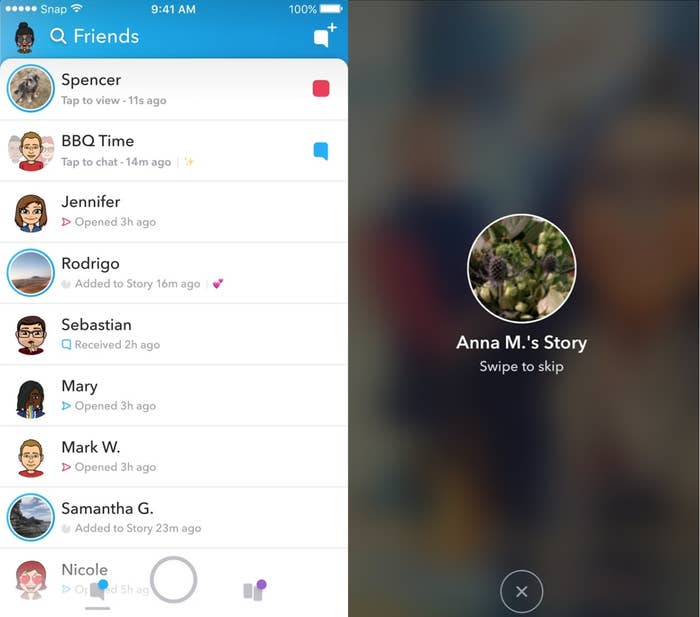 When you click on a story, it will automatically go to the next user's story in the feed and you can choose to watch it, or skip to the next one!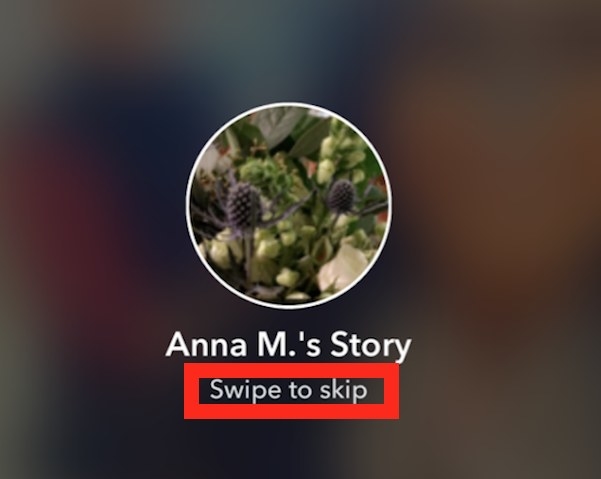 The new 'Discover' page includes sponsored stories as well as public stories that Snap thinks you'll want to watch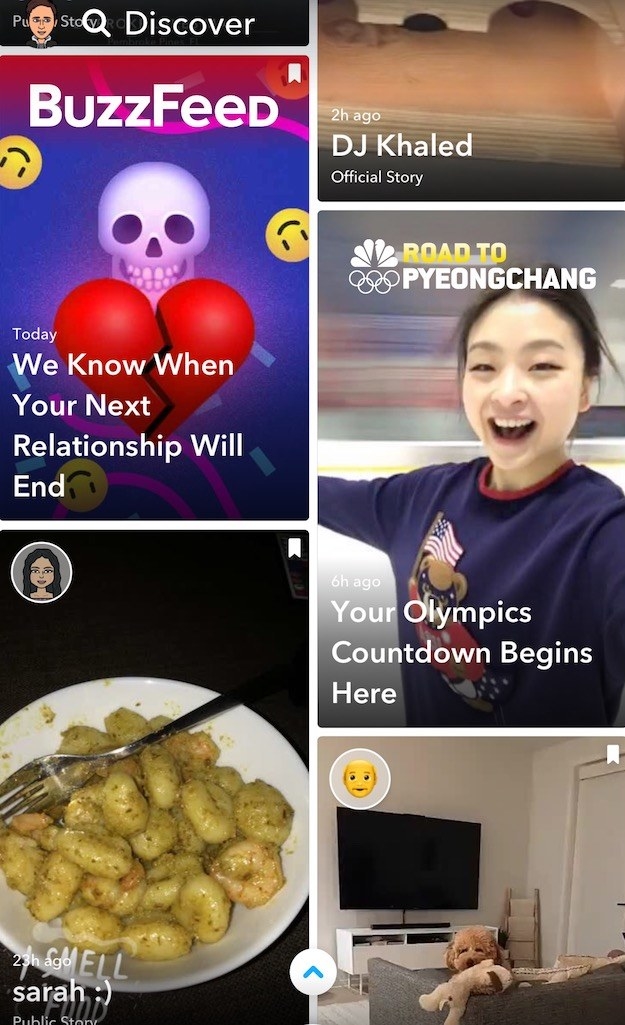 So now, stories and snaps are all mixed together in one screen. Don't worry, though, stories are ordered based on which friends you talk to the most! This means the stories you care about most will be near the top
As with anything new, it takes a bit to get used to. Many users have taken to Twitter to voice their complaints about the new user interface.
A radical new design like this will definitely take some time to get used to, so Snap away!