Giant Sinkhole Rips Open Backyard, Conveniently Leaves Behind Frothy Swimming Pool
When life hands you sinkholes, make sinkhole-ade. Or something.
Kindly retired couple Lynn and Ray McKay awoke Tuesday morning to the sound of their neighbor knocking at the door. He'd come over to alert them about a small hole that had suddenly appeared in the backyard of their home in Ipswich, Queensland, Australia.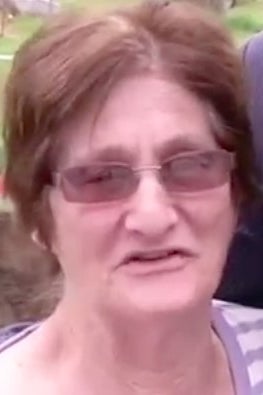 Later in the day, that little hole — initially only about 3 feet in diameter — had become a not-so-little hole.
It had metastasized into a giant hellmouth of roiling water roughly 30 feet in diameter, according to 9News.
Helicopter footage caught the interdimensional vortex devouring even more of the property.
The mayor of Ipswich, Paul Pisasale, speculated in an interview with the Associated Press that an abandoned mineshaft beneath the property had become flooded. "The good news is you got a swimming pool," Pisasale joked with the McKays.