Following the U.S.-led invasion in 2003 and the chaos that engulfed the region in its aftermath, many Iraqi gay​ men left their country and fled to neighboring countries, including Syria and Turkey. Despite Syrian law that prohibits homosexuality — and before the onset of the Syrian civil war and the rise of ISIS — the option to relocate across the border into one of the most secular countries in the Middle East offered asylum from Iraq's far-right religious militia groups, who to this day target and persecute gays based on either fact or suspicion.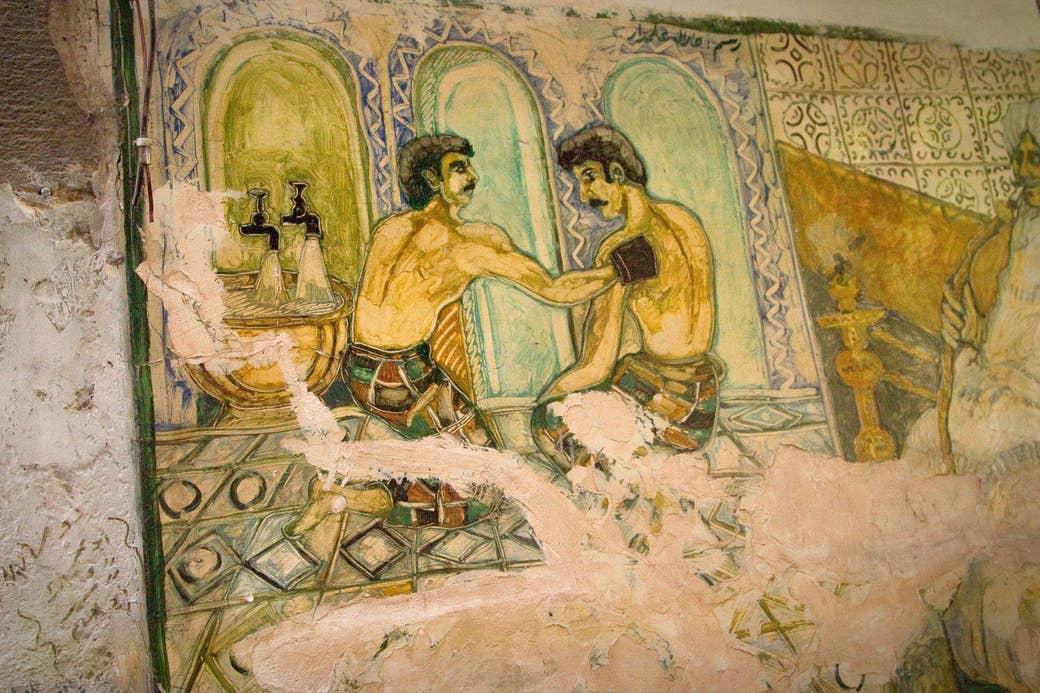 In recent months, a sharp increase in propaganda indicates that ISIS has stepped up its campaign to eliminate gay communities from the territories it controls on both sides of the Iraqi-Syrian border. The punishment for such accusations can be public execution. According to a recent issue of ISIS propaganda magazine Dabiq, "sexual deviancy" is a crime punishable by death. The magazine goes on to describe the public execution of man in Raqqah — the group's main headquarters in Syria — who was thrown from the roof of a building after being found guilty of "engaging in sodomy."
The current war in Syria has presented a new and grave threat to these transplant communities, influencing a number of gay refugees to flee once more into neighboring countries and forcing some to even return to Iraq.
Photographer Bradley Secker has met and photographed many of these refugees since 2010 and witnessed firsthand the tremendous human cost and sorrow of such persecution. His photo essay Iraq's Unwanted: Gay Asylum offers an intimate look into the lives and stories of those forced from their home due to their sexual orientation.
*Names have been changed for security.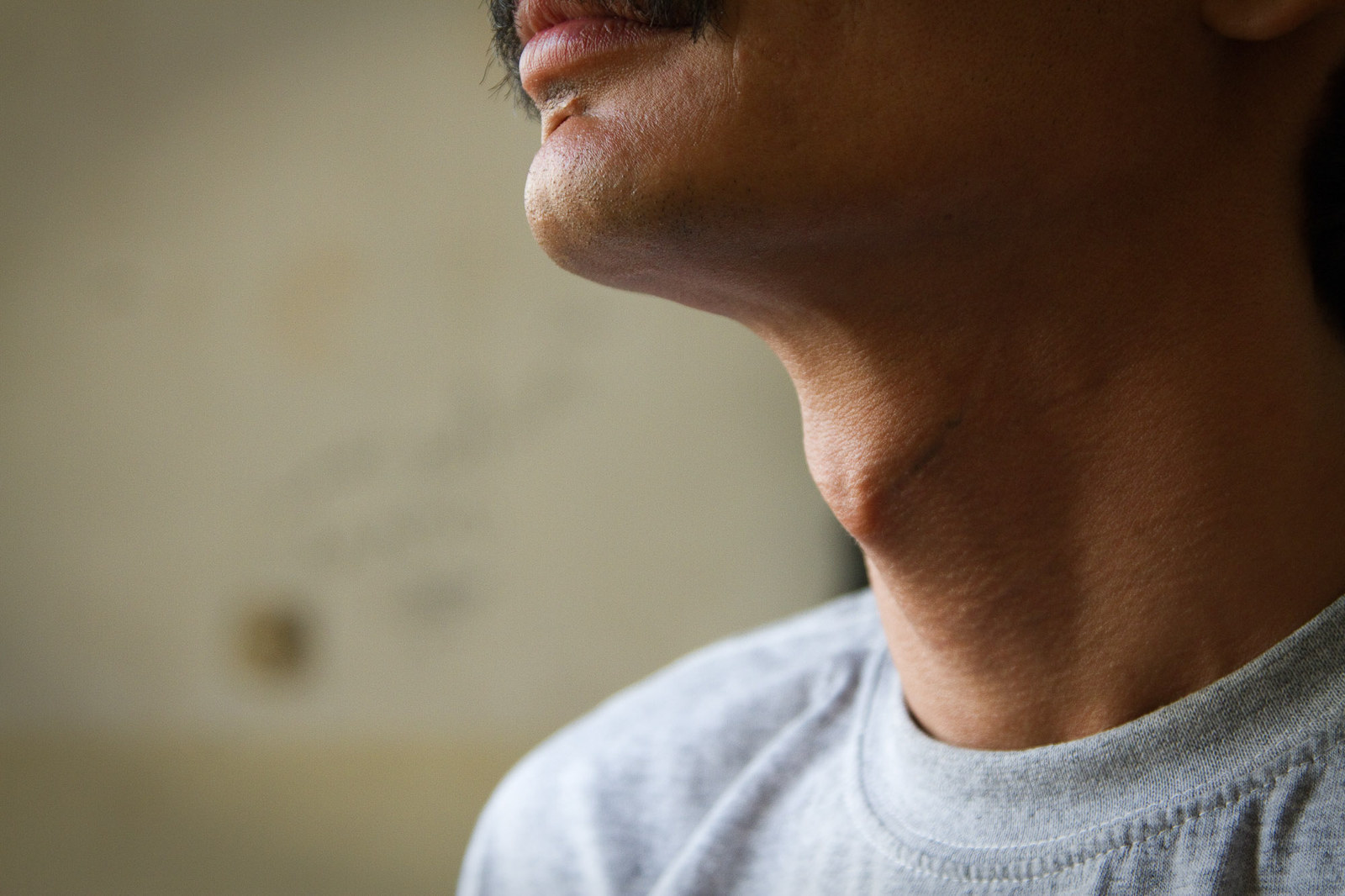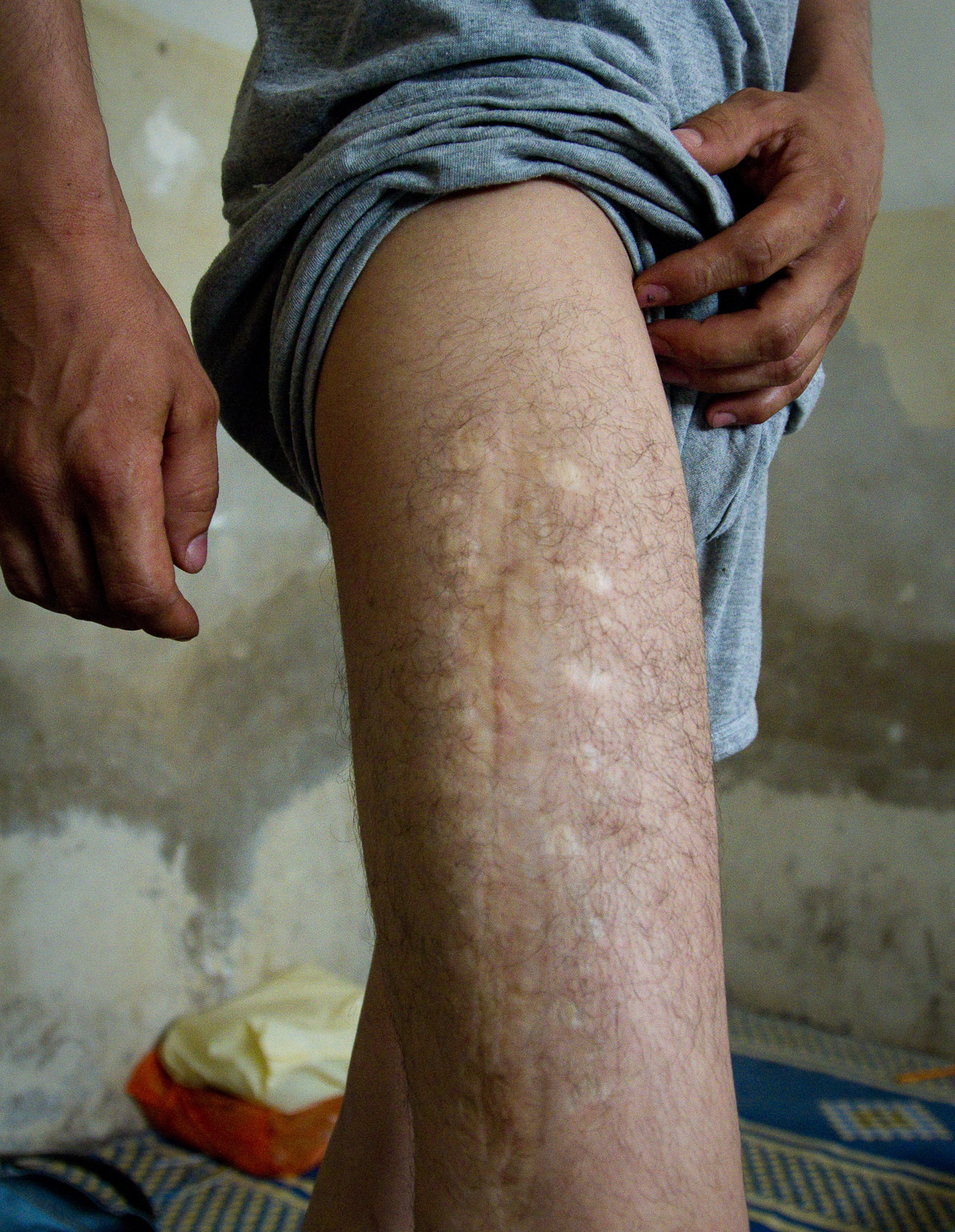 Nasser, 29, a newspaper photographer from Baghdad in Iraq.
He has visible scars on his throat and chin, which he said he got when he and his boyfriend were attacked.
Nasser was caught by militia men in a homophobic attack in Iraq. They broke his legs, cut his throat, smashed his testicles with a hammer, and pushed a sharp metal object through his chin. The attack killed his boyfriend and left Nasser near dead in a rubbish dump outside of Baghdad. After seeking asylum from Syria, he was forced to return to Iraq after a robbery in Damascus.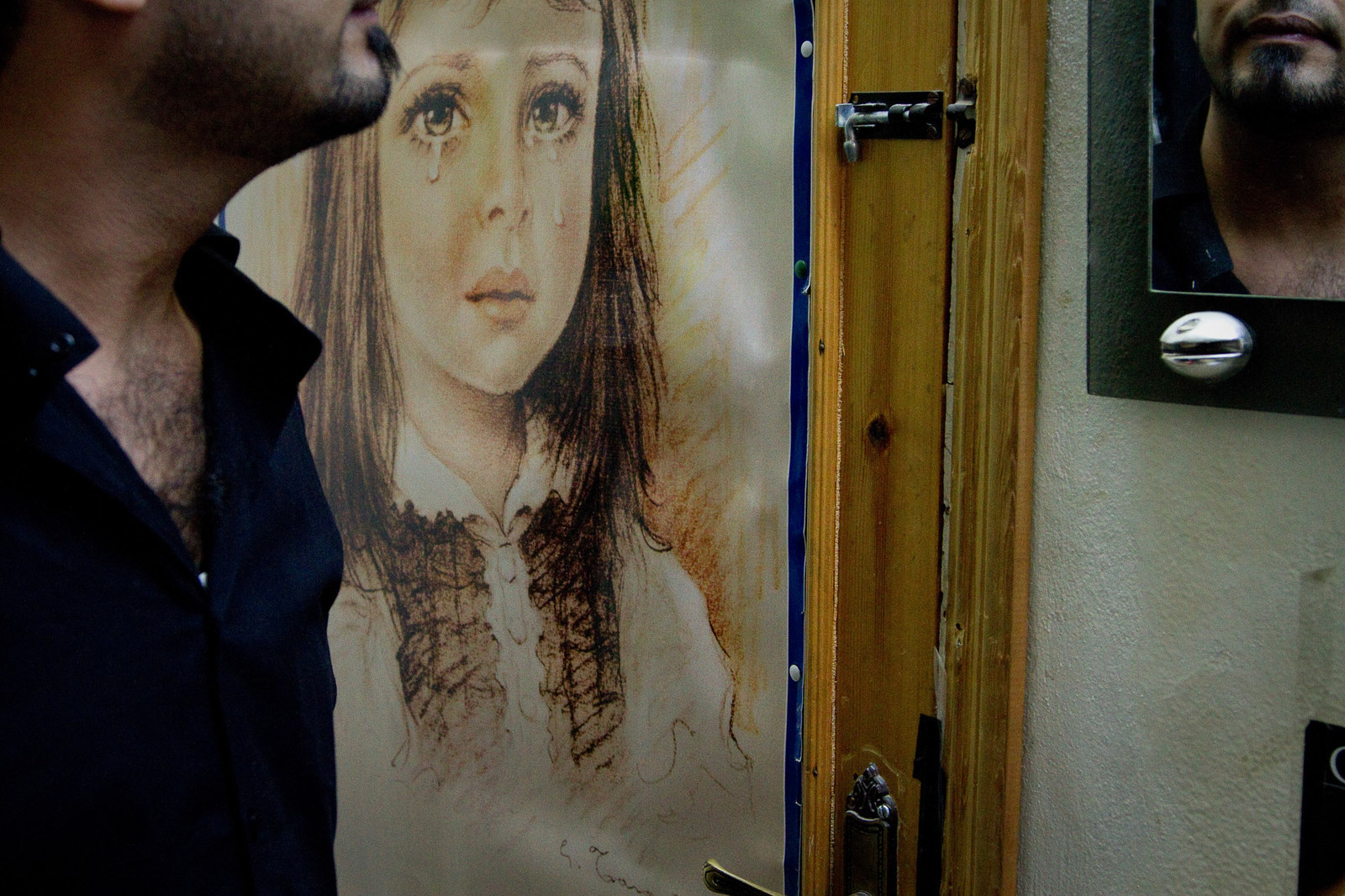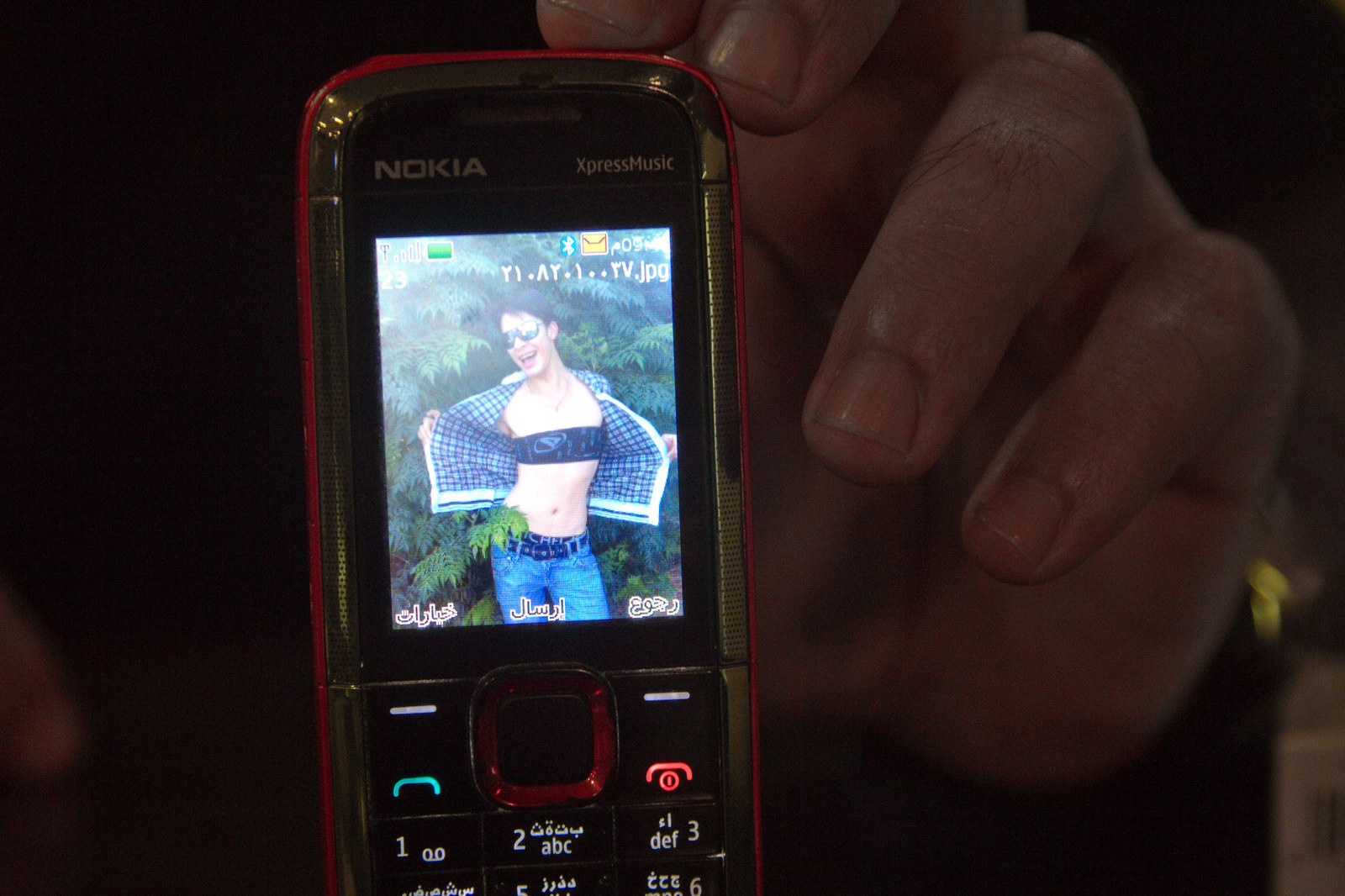 Mahmoud, 29, stands in front of his door at home in Damascus, Syria.
He says the girl in the poster cries for him, so he doesn't have to.
Mahmoud was a high-ranking officer in the Iraqi police, and claims that he is responsible for releasing more than one hundred men arrested for being gay. Living in the heavily Iraqi-populated Damascus suburb of Saida Zainab, Mahmoud claims to have seen many members of militant groups that he once arrested, on the streets in Syria. Civil unrest that lead to war motivated Mahmoud to return to Iraq, where today he keeps a low profile while trying to work and survive. To the right, he shares photos of his boyfriend on his mobile phone.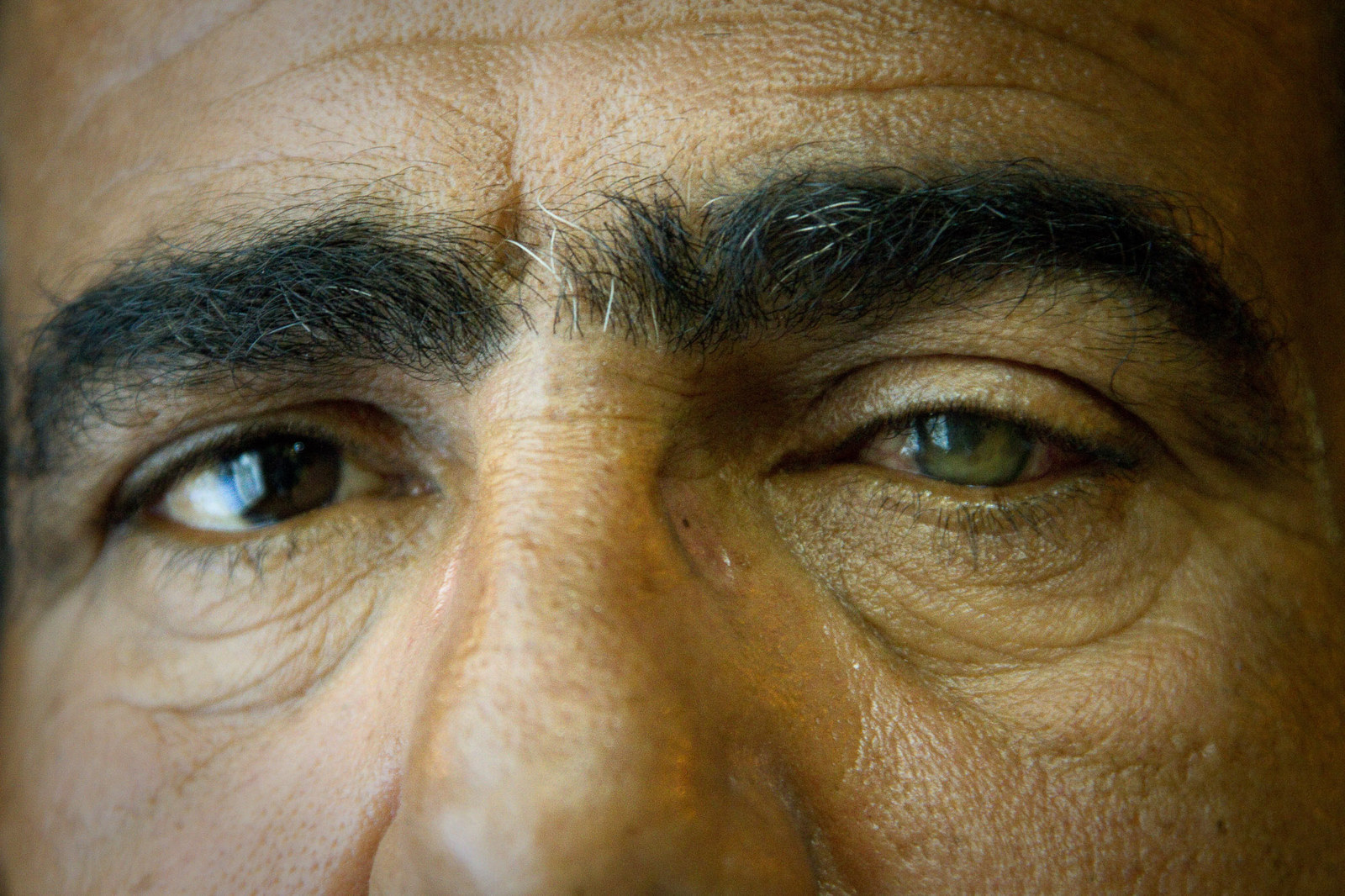 Abu Ahmed, a former sailer in the Iraqi navy, was blinded in one eye after an attack against him.
His colleagues discovered he was gay and attacked him. Soon after, he was dismissed from the navy and fled to Syria where he still lives today. To the right, Ahmed shares a copy of his refugee certificate issued by the United Nations High Commissioner for Refugees in Damascus, Syria.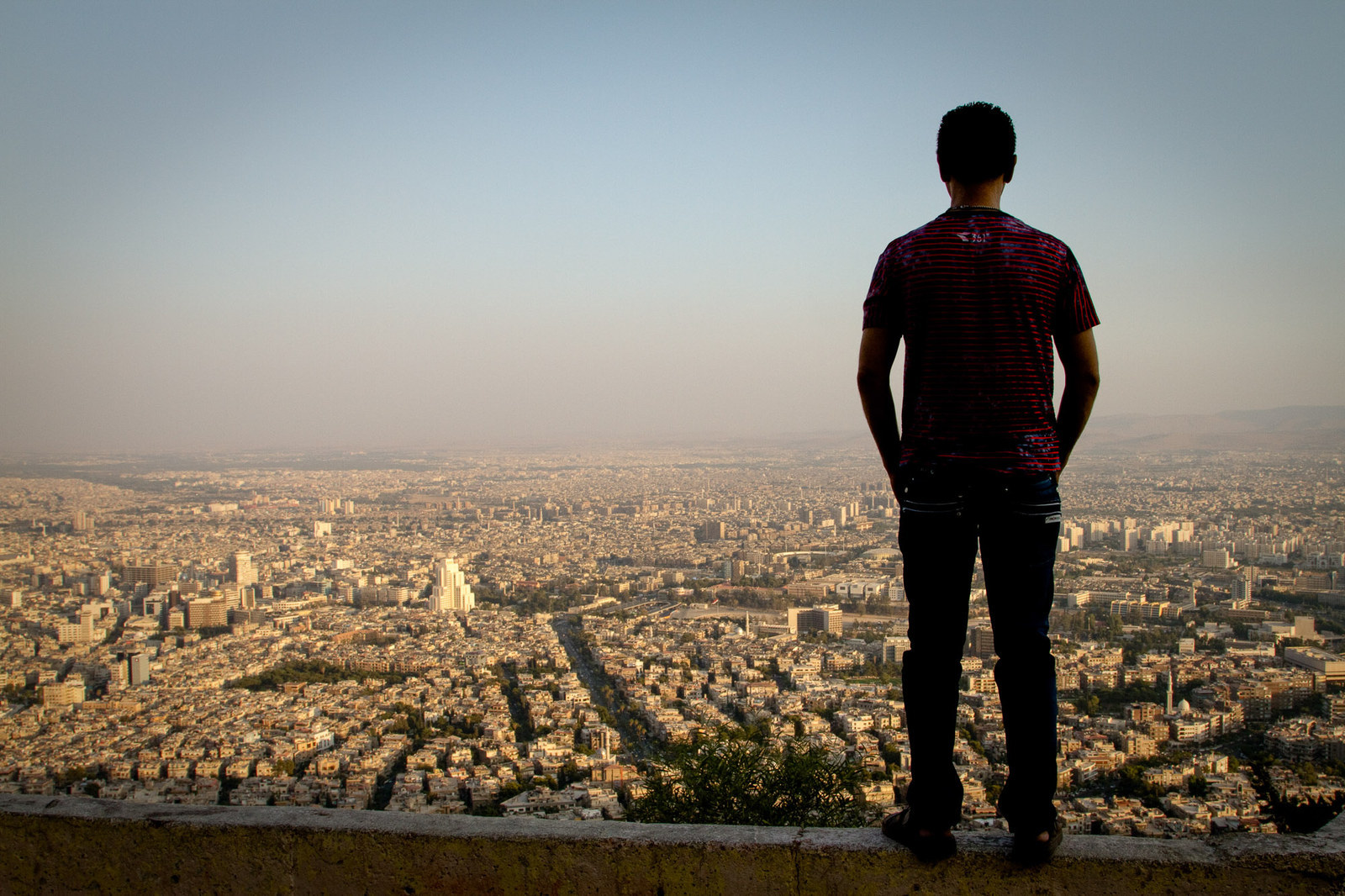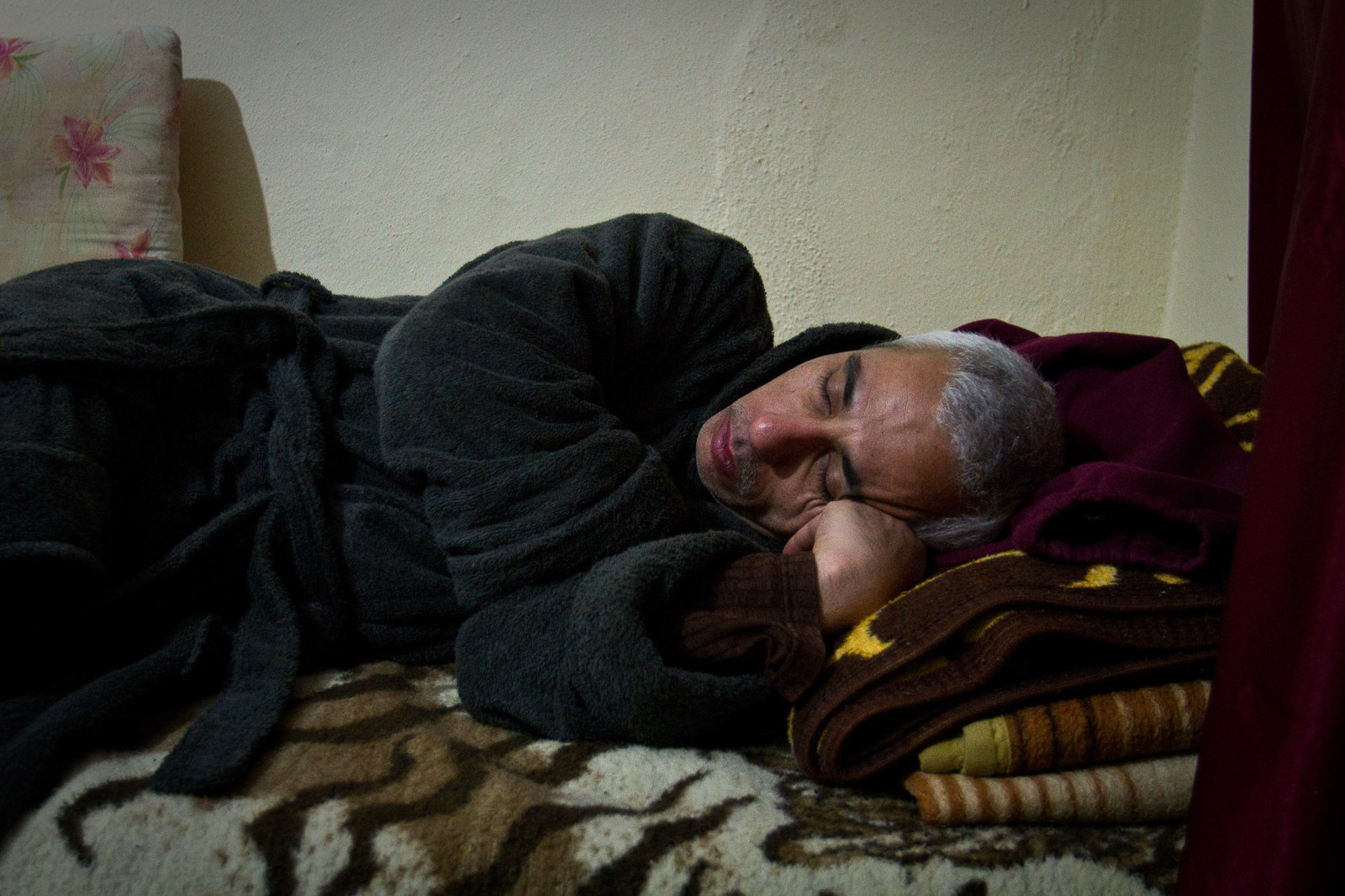 Bissam, a gay Iraqi man from Diyala province, Iraq, stands on Qassioun, a popular hilltop lookout over Damascus.
Bissam spent almost five years in Syria as a refugee before being displaced once more to Turkey. He spent a further two years in Turkey waiting for resettlement after having to begin the application process from scratch. Bissam has since relocated to California, in the United States.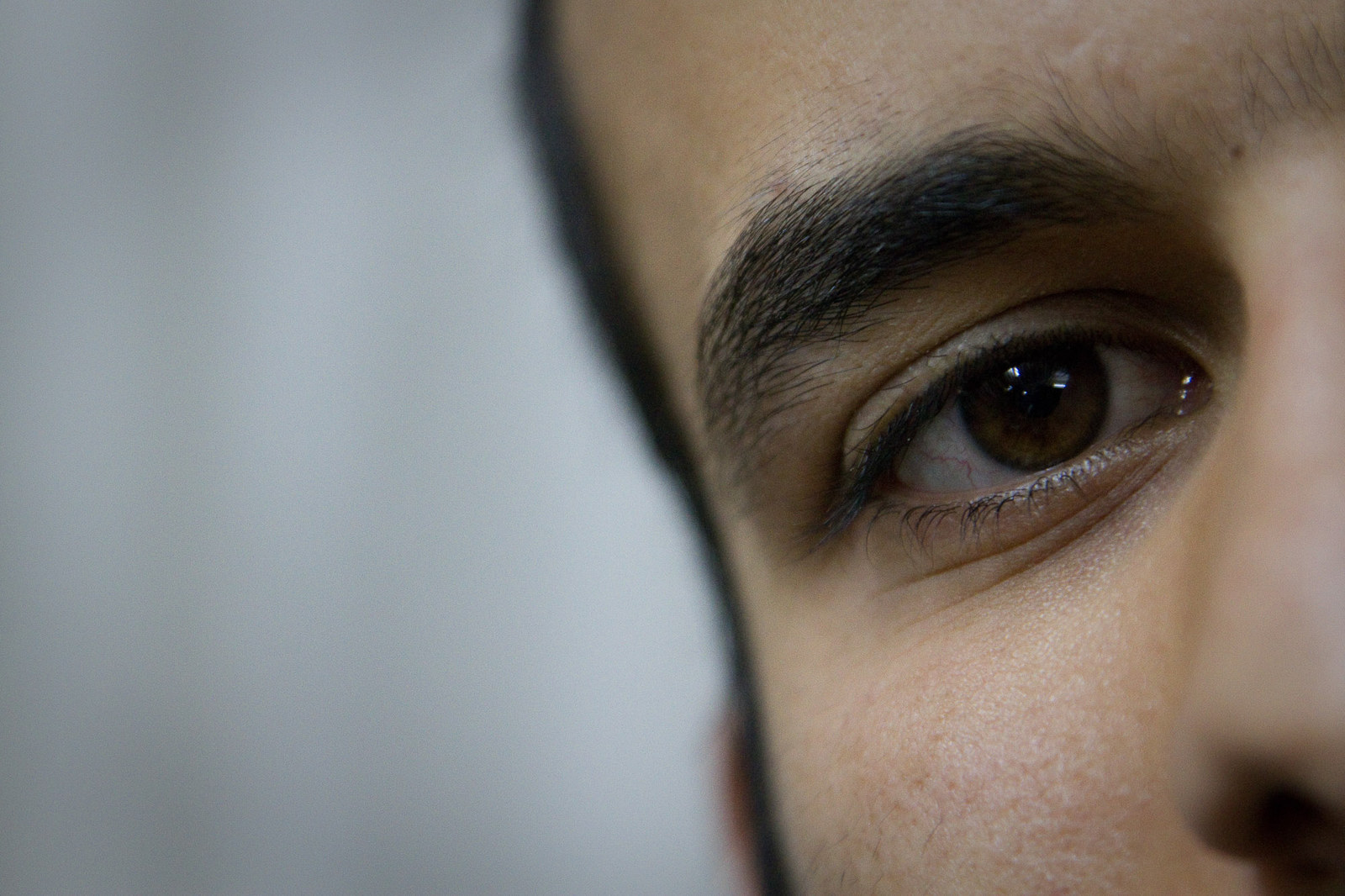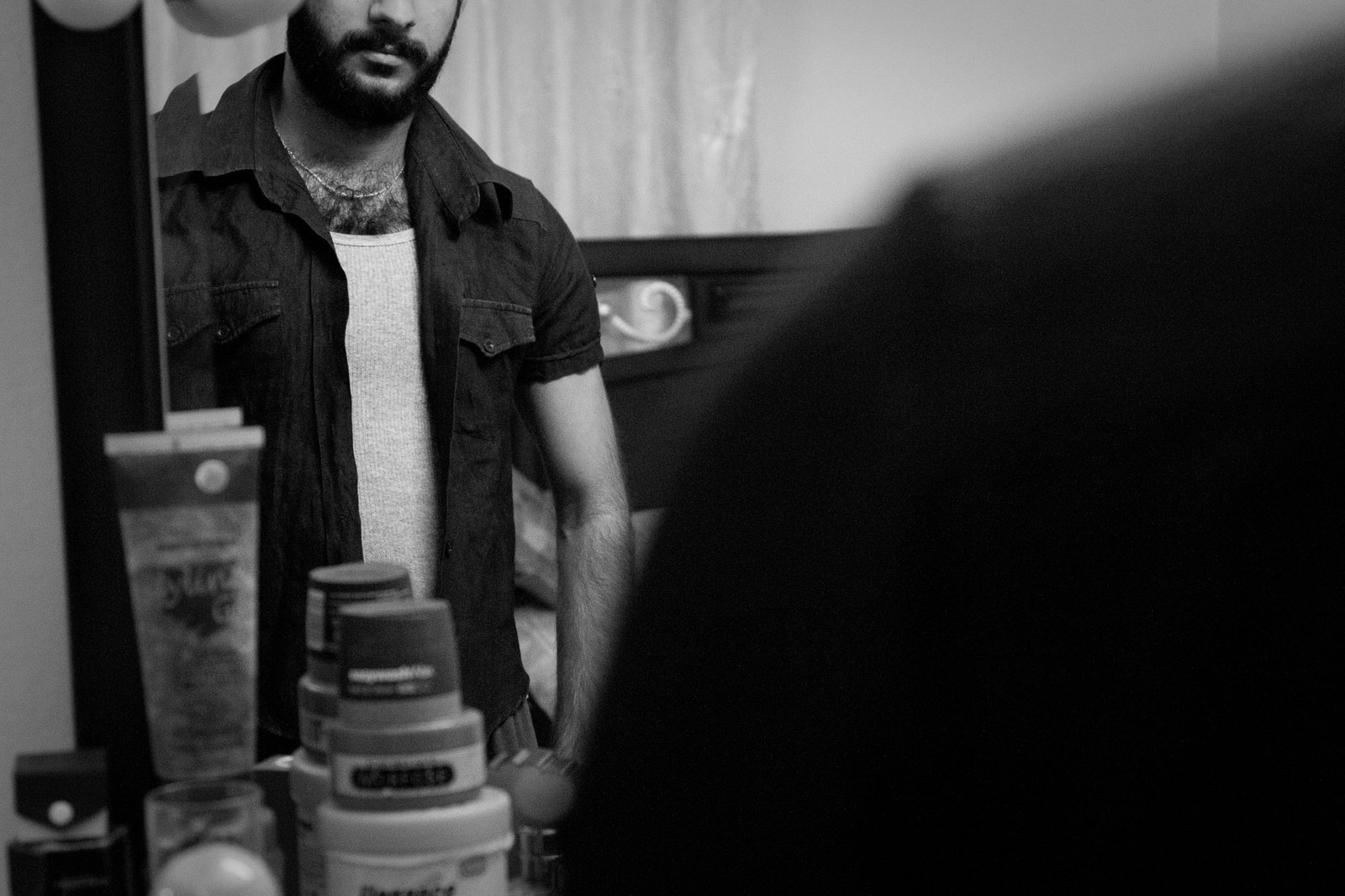 Abdul escaped Iraq for Syria because of fear of persecution due to his sexuality.
He remained in Damascus, Syria, until early 2014 when he was resettled to the Netherlands. Abdul sustained leg injuries from a car bomb in Baghdad while en route to university. He continues to stroll some of the city's known cruising areas, as he says he went mad in Baghdad living under night curfew.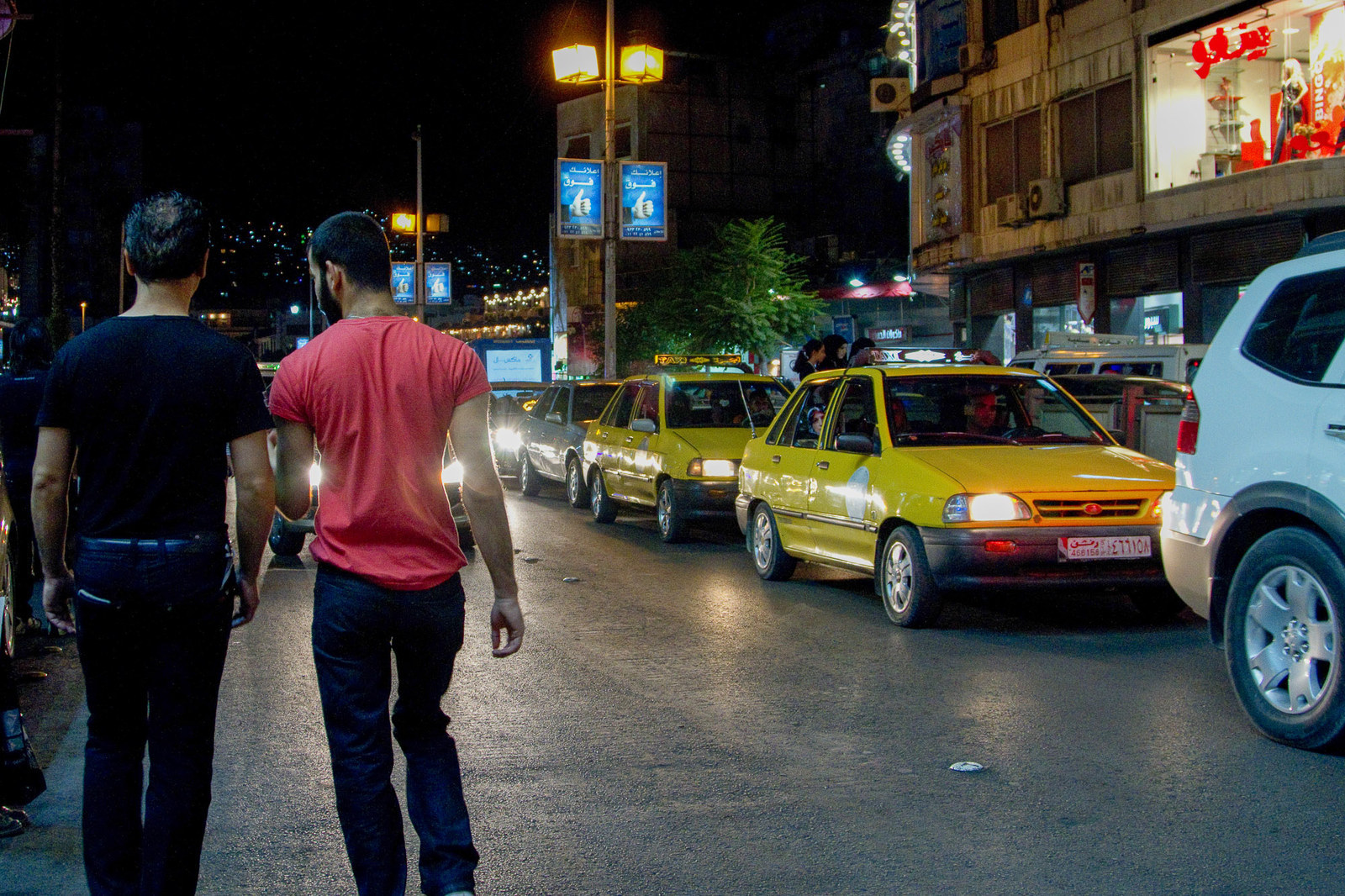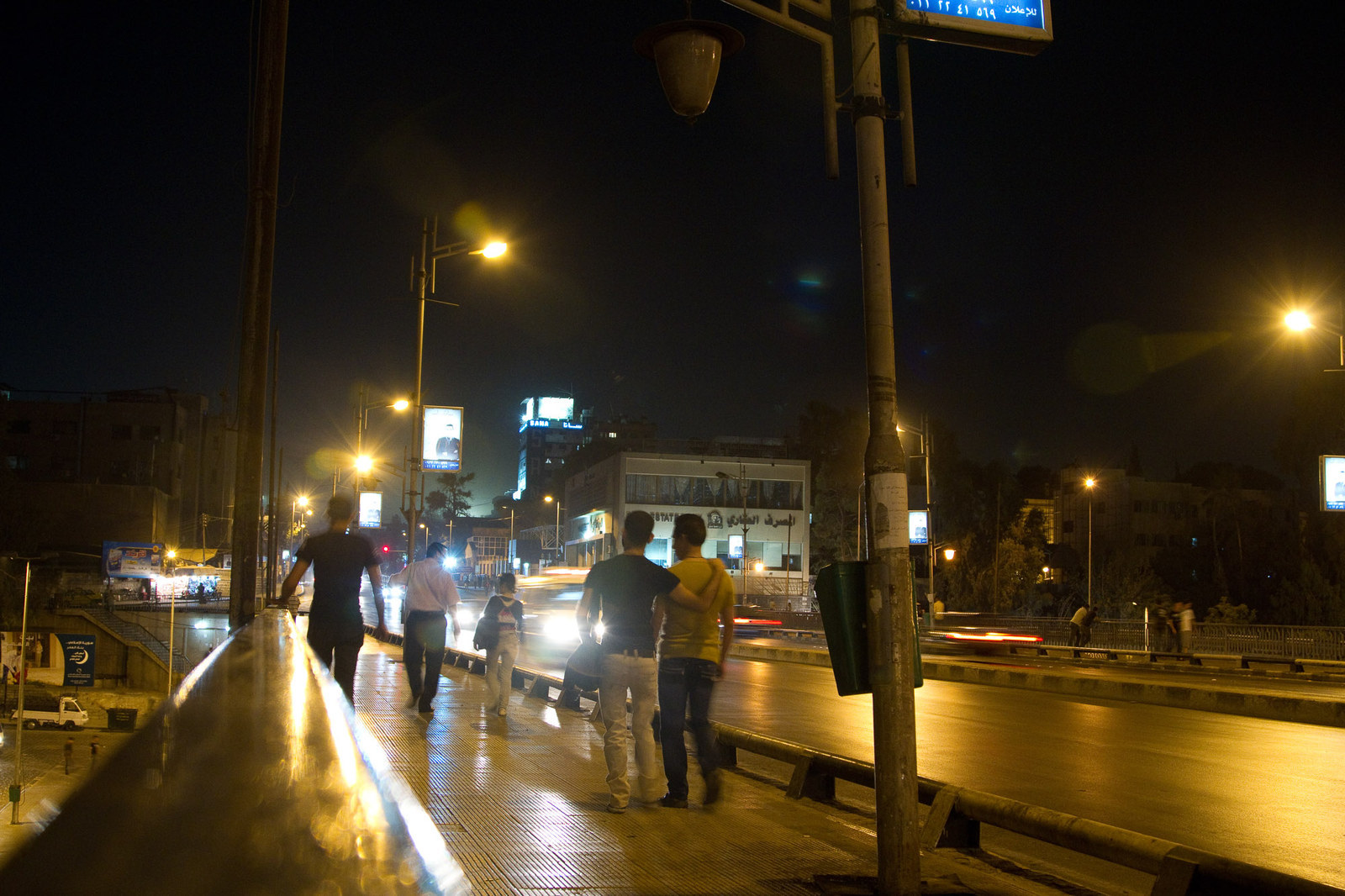 Bissam and Abdul walk the streets of Damascus together at night, when the gay community used to become more visible on the streets.
Both Abdul and Bissam feared for their safety in Syria, with homosexuality being illegal and the Iraqi refugee diaspora being filled with members and former members of the Sadr and Mehdi militias, known to target homosexuals or those perceived to be, in cities across Iraq. Walking in the streets of old Damascus late at night, Abdul recalls that this was something that was impossible under curfew in war-torn Baghdad.
Bradley Secker is a photographer based in Istanbul. To view more of his work, check out his website at http://www.bradleysecker.com/.