What is the name of this video?

Nice! Now onto the REAL questions...

During which song do Zack and Tyler's shirts come off during this video?

"Cry Me A River" by Justin Timberlake

"Slow Motion" by Juvenile

"Let Me Love You" by Mario

Though all four of these songs are in the video, the glorious moment when the two Joseph brothers literally rip their shirts off -- in sync, no less -- only happens once.

From "Tyler Joseph and Zack Joseph Lip Sync"

What do the slushies become at the end of this video?

From "Slushie Guys: Day 1"

What is the name of this video?

"Twenty One Pilots: Before They Were Famous"

"Josh and Tyler's Epic Prank War"

A master of disguise, our Jishwa.

What number can you call to order an iRenew Bracelet?

1-800-I-Need-An-iRenew-Bracelet-Please

From "iRenew Bracelet: Parody"

What is Tyler doing in the beginning of this video?

He's just doing some devotionals...you know, just prayin'.

He's trYING TO GeT SOmeThING DONE!!!

He's been hiding from Josh for 3.5 hours because they're playing hide and seek

He's writing new song lyrics

From "The (moderately inspiring tale of the) Longboard Rodeo Tango Episode 1"

What is Josh's advice to people who want to be "cool" and "got to the mall" to "get some tacos" with their friends?

Wear sunglasses literally 24/7

Only speak to your best friend on Twitter, nowhere else

Wear green plaid shirts buttoned all the way up to the collar

However, apparently good WiFi and skinny jeans work just as well.

From "twenty one pilots: Down On The Farm"

Which of these items is NOT thrown at a giant cardboard box in this video?

"Did you break the window, Tyler?"

From "tyler joseph's 'false sense of sweetness'"

And finally: what are the names of these two characters?
How Well Do You Know Twenty One Pilots' YouTube Videos?
Hi! You must be new to this bandom. Either that, or you're not really up to date on your TØP memes. No matter! All of these videos are hilarious and definitely worth a watch if you haven't gotten around to it yet. Better luck next time!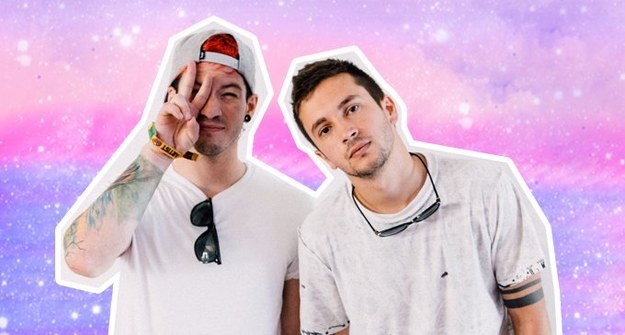 You've been around the Twenty One Pilots block, to be sure, but you're still updating your meme culture. You know the popular vids from Tumblr, but there are a few you've yet to discover, which just means that you have that much more entertainment to look forward to! Have fun watching!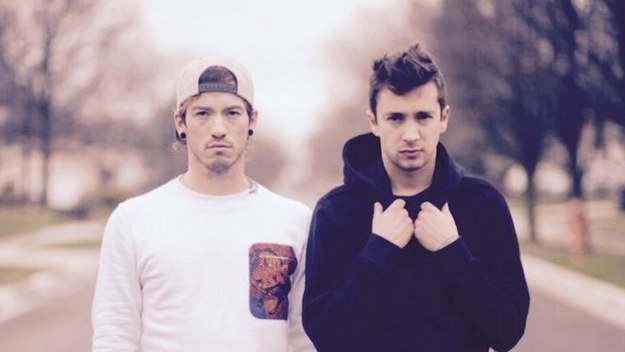 You, my friend, are invested in Twenty One Pilots history/meme culture. You can probably quote the entirety of the Happy Wheels Adventure and have attempted to throw a knife through a present box or two on Christmas morning. Congratulations on your fantastic video knowledge! I'm sure at least one of these warrants a rewatch right about now?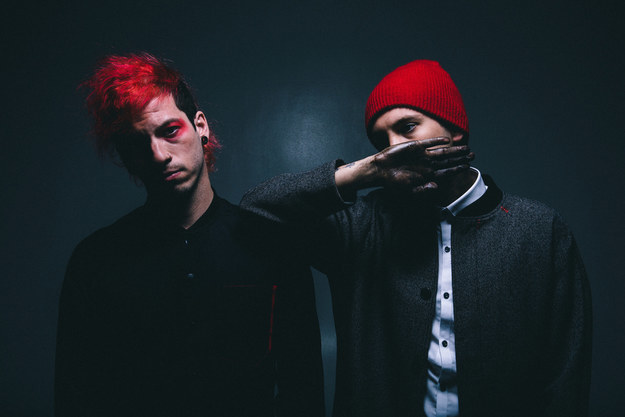 This post was created by a member of BuzzFeed Community, where anyone can post awesome lists and creations.
Learn more
or
post your buzz!