What you'll need:
1. A pair of jeans
2. A box cutter or X-Acto knife.
3. Sand paper
4. Something hard such as cardboard or a book.
5. Tweezers
Step 1: Use a pen or sharpie marker to place where you want your holes to be.
I decided to just wing-it and see how it went. But I know if you're looking for instructions on how to rip your jeans, you're probably a planner.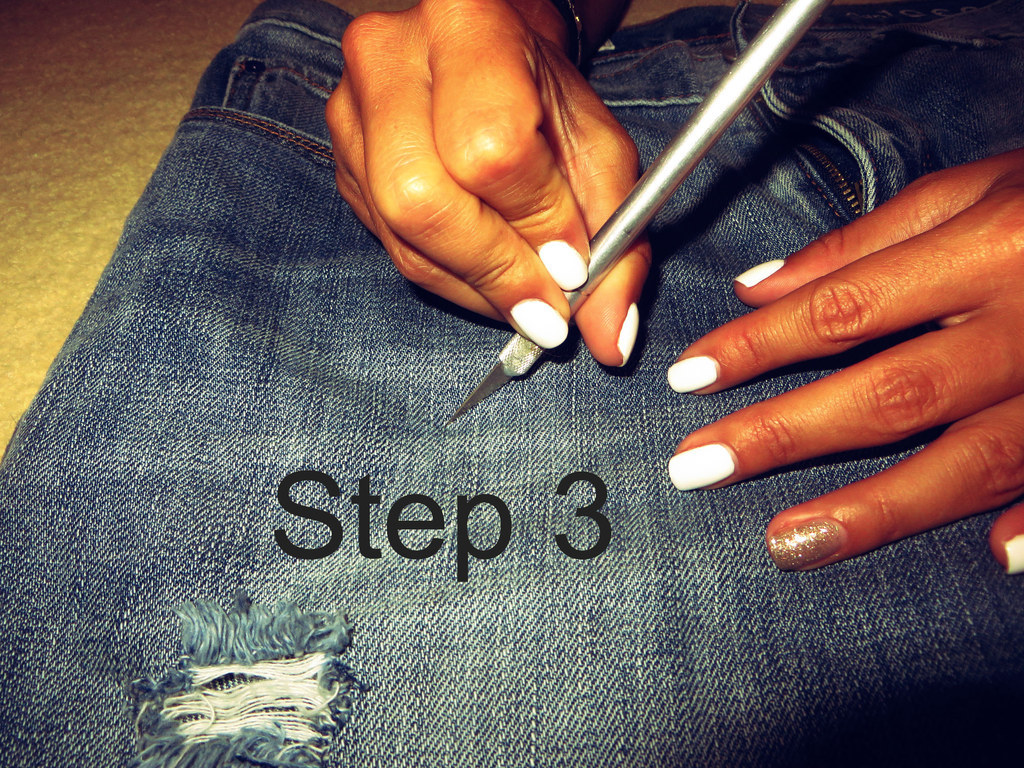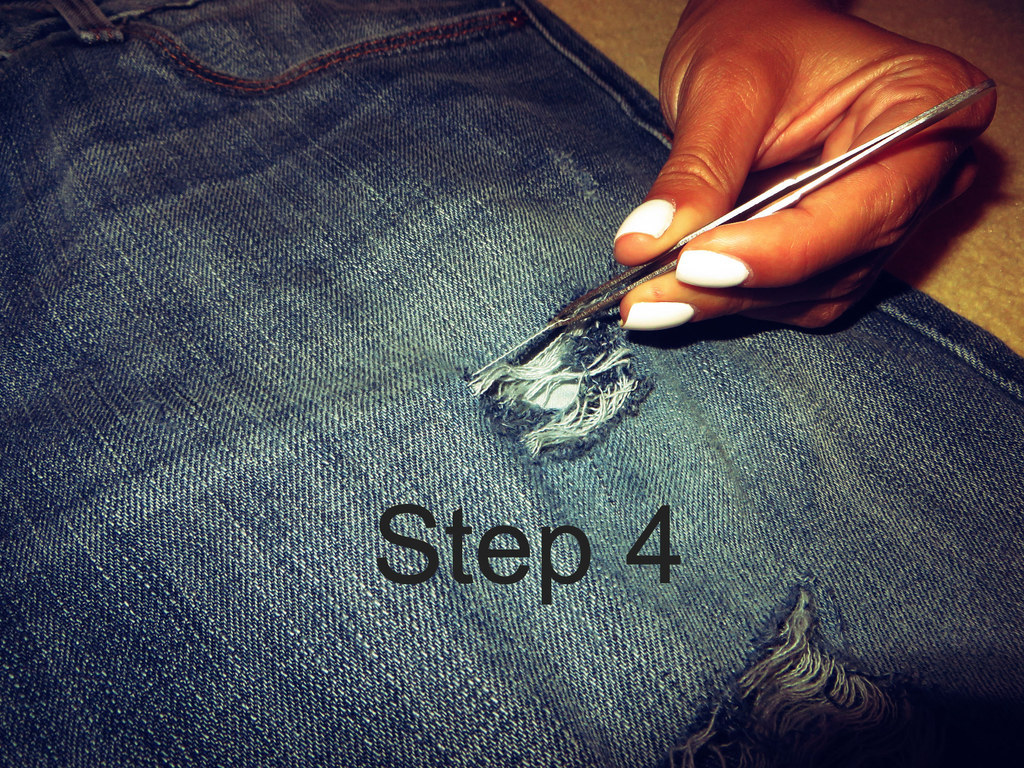 Step 5: Depending on the size of the hole that you want continue to cut slits and pull the white threads until you are satisfied.