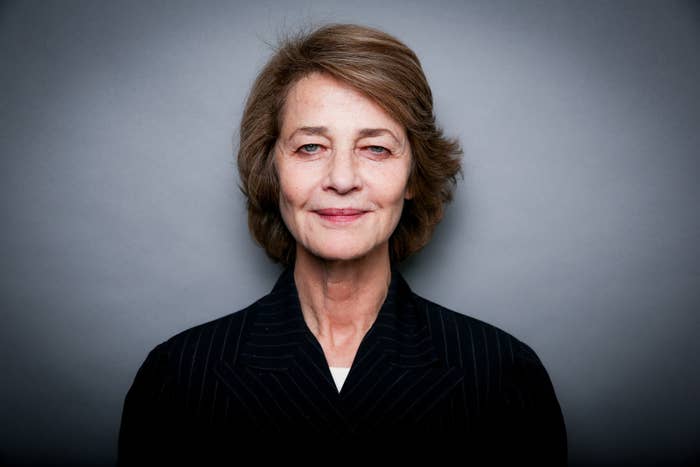 Best Actress Oscar nominee Charlotte Rampling branded calls to boycott the awards following the failure to include any nominations for non-white actors for the second consecutive year as "racist to white people" during an interview with French radio station Europe 1 on Friday.

Speaking in French, Rampling told the interviewer: "One can never really know, but perhaps the black actors did not deserve to be on the final list.
"Why classify people? We now live in a place where everyone is more or less accepted.
"There are so many problematic things said: 'He's too handsome; him, he's too black; he's too white...' There is always someone to say: 'You are too...'
"But will we say 'we should classify everything in a way that will make sure there are lots of minorities everywhere'?"

When told that black people working in the film industry may feel like they are a minority, Rampling said, "No comment."
The 69-year-old British actor is nominated for her role in the Andrew Haigh-directed drama 45 Years, and faces competition from Jennifer Lawrence, Brie Larson, Saiorse Ronan, and Cate Blanchett.
Will and Jada Pinkett Smith and Spike Lee are among the leading names who have said they will boycott this year's event in protest at the lack of diversity in the nominations.
Chris Rock has faced pressure to step down from hosting duties, and the #OscarsSoWhite hashtag has trended on social media since last week's nominations announcement.
UPDATE
On Friday, Rampling told CBS News' Sunday Morning: "I regret that my comments could have been misinterpreted this week in my interview with Europe 1 Radio. I simply meant to say that in an ideal world every performance will be given equal opportunities for consideration. I am very honored to be included in this year's wonderful group of nominated actors and actresses."