Meet Anthony and his dog Ettore, who are taking Italy by storm with their adorableness after Anthony's girlfriend posted a video of the dog apologizing to the owner.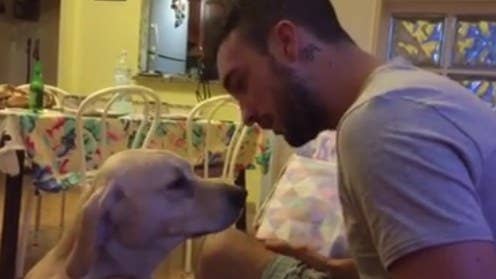 In this video, which has over 2mil views on facebook, you can see Ettore desperately trying to make Anthony forgive him, while Anthony tells him, in Italian, "that's not how it works, Ettore, I don't think you've understood your lesson".
In the end, though, Anthony cracks and can't help hugging his dog... peace is made and all is well in the world again!