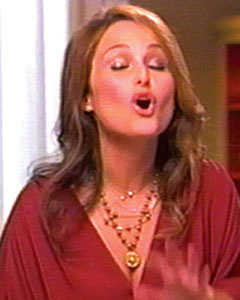 SHARE THIS PAGE
View Viral Dashboard ›
Michael Moore is releasing his new film "Slacker Uprising" for free, in its entirety. So, instead of going to a movie theater, you can sit at your computer and watch it, without playing, while playing flash games. "Slacker Uprising," indeed.

LeBron James gets schooled by a warehouse worker at H-O-R-S-E. It just goes to show that you - yes, you! - can beat the best player in the NBA in an insignificant schoolyard game.

NASA's cameras took a picture of a nebula that looks like a heart, somewhere in the far reaches of space. Your girlfriend still does not want to indulge in your astronaut fantasies.

DaScratch might be the smallest, coolest thing to hit digital DJing for a while: the centerpiece is a touch-sensitive controller that gives you the full range of technique only a mixing board four times the size of it could typically provide. Awesome.

Designer Milto isn't missing any bricks after completing construction of these full-size motorcycles, decked out with Lego-built stylings.
---