Andrea Sierra Salazar, an 18-year-old student from Texas, was diagnosed with cancer last year. Her story became an inspiration to people all over the world.
Salazar lost all of her hair due to chemotherapy treatment, but she didn't let that stop her pursuing her dream of being a model.
And then photographer Gerardo Garmendia helped Salazar capture a perfect moment that people fell in love with. When Salazar posted the pictures on social media last year with the caption "Cancer doesn't stop me from being a princess", they were shared more than 100,000 times on Twitter.
Now Salazar has announced that she is cancer-free. And she celebrated with another beautiful photoshoot, and people have fallen in love all over again.
It has been just 18 months since Salazar first discovered a lump in her neck – she had no idea it would turn out to be a cancerous tumour.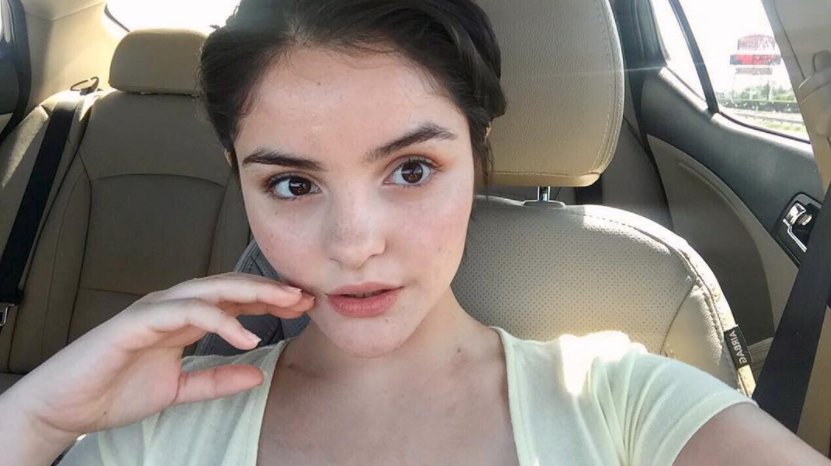 The doctors found a tumour on her collarbone and another in her chest. She was diagnosed her with stage 2 nodular sclerosis Hodgkin lymphoma, and it suddenly changed her life.

She lost her hair and began to feel insecure about her looks.

"Before chemotherapy I had always been a confident person," she told BuzzFeed News. "So when my hair started to fall out I would look in the mirror and I wouldn't feel that confident about myself."
Modelling was something she had always loved to do, and after being diagnosed with cancer she decided to spend more time doing it.
"[At first] I didn't feel confident enough to do a version without a wig, but then I realised that I had no reason to be ashamed of the way I looked, I should be proud," she said.
"It's not only about my outside beauty, it's about the inside. That's what really inspired the photoshoot without the wig."

Now she wants everyone to know that she has survived her journey with cancer: "Started as a princess, came back as a queen 👑 ," she said on Twitter.