Librarian Brittney Ash enjoys making library users smile, and her latest display at Virginia Beach public library has now gone viral.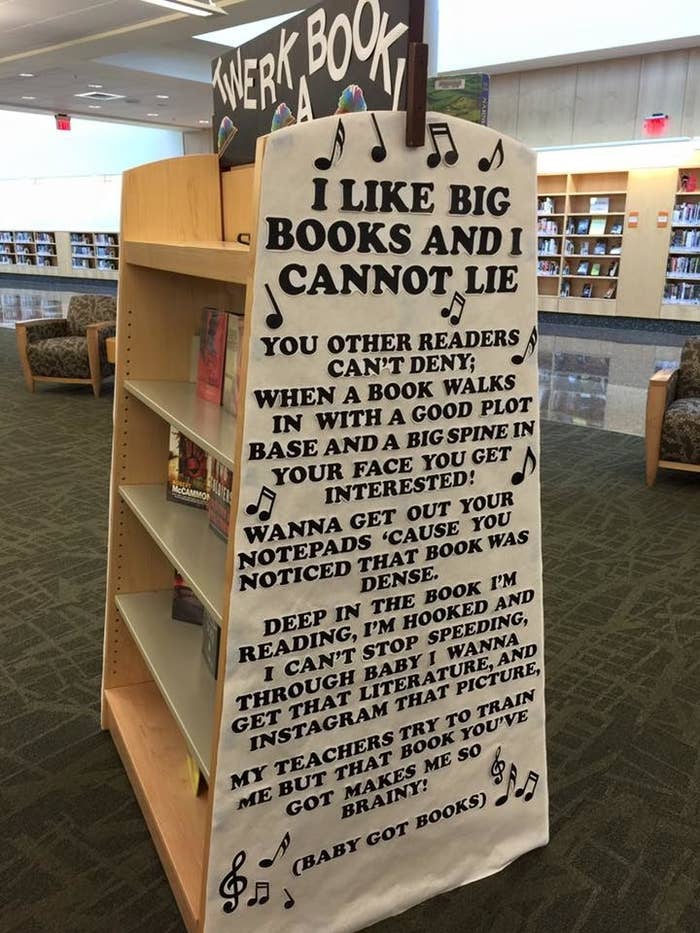 The poem, which she found on Pinterest, rifts off Sir Mix-a-Lot's popular track "Baby Got Back".
Christine Brantley, a spokesperson for the public library, told BuzzFeed News Ash thought it would be a "great way to infuse fun into a library display".
"Brittney likes to create displays for all ages that inspire laughter and draw people in to perhaps find something new to read that they might not have otherwise found," she said.
"She wants to reinforce that libraries are vibrant places for learning and fun and dispel the old stereotype of libraries as drab places where you're shushed for talking or laughing."
This is not the first time Ash, an information specialist, has been creative with the library space. A previous invention of hers involved making an igloo out of milk cartons in the children's room. It "encouraged the little ones to snuggle up with books," Brantley said.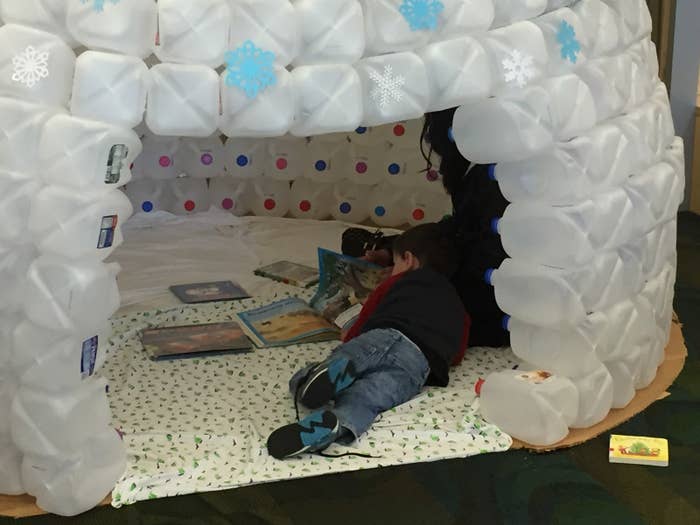 Since posting a photo of the "big books" display on Facebook the library's post has been shared more than 1,000 times.
"The response to the [Facebook post] has exceeded all expectations," Brantley said.
"I saw the display while in the library for a meeting earlier this week and it made me smile, so I snapped a photo and posted to our Facebook page.
"It's by far Virginia Beach public library's most viral Facebook post."