People Are Fighting The National Trust Over Easter Eggs And It's All A Bit Ridiculous
And then Theresa May weighed in on the debate and shared some very strong opinions about it.
by
,
So there's a massive beef going on between the Church of England, the National Trust, Cadbury, and the prime minister. It's all about chocolate eggs, Easter, and an annual family event.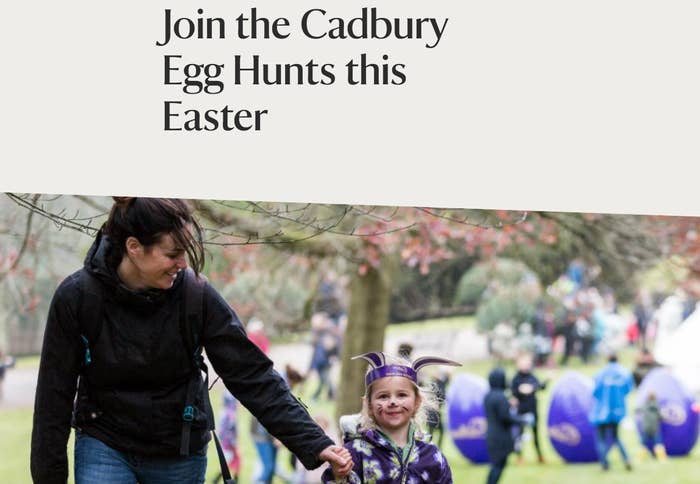 It all started when the Church of England accused the National Trust and Cadbury of "airbrushing faith" from an annual Easter egg hunt. Why? Because the hunt, which was previously known as an "Easter Egg Trail", is now called a "Cadbury Egg Hunt".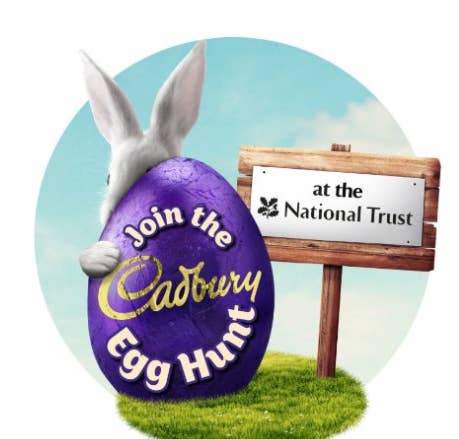 People were not happy about it, including the archbishop of York, John Sentamu, who compared omitting the word "Easter" from the egg hunt to "spitting on the grave" of Cadbury's founder John Cadbury, who was a devout Christian.
But a National Trust spokesperson said it was "nonsense" to suggest the trust was downplaying the significance of Easter. They also pointed to the trust's website, which has dozens of references to Easter.
In fact, the National Trust website appears to have at least 19 mentions of Easter on its events page.
"Our Easter events include our partnership with Cadbury, which has been running Easter Egg Hunts with us for 10 years," the spokesperson added. "They've proved consistently popular with our members and visitors. As part of its wider marketing activity at Easter, Cadbury will always lead on the branding and wording for its campaigns."
Then Theresa May weighed in and shared some very strong opinions about it. She condemned the decision to drop the word "Easter" from the egg hunt, and called it "absolutely ridiculous".
"I'm not just a vicar's daughter – I'm a member of the National Trust as well," the prime minister told ITV News. "I think the stance they've taken is absolutely ridiculous and I don't know what they're thinking about.
"Easter's very important. It's important to me, it's a very important festival for the Christian faith for millions across the world. So I think what the National Trust is doing is frankly just ridiculous."
People on Twitter also had views.
Some people made jokes about the situation.
Former UKIP leader Nigel Farage also shared his thoughts. "We must defend our Judeo-Christian culture and that means Easter," he said.
One person even said they struggled to find a Cadbury's egg that actually says Easter on it, but a Cadbury's spokesperson said that is simply not true.
"We have used the word Easter in our communications and marketing for over 100 years and continue to do so in our current Easter campaigns," the spokesperson said. "Easter is clearly stated on pack and even embossed on some of the eggs themselves.
"We also use the word Easter in our communications and marketing, as well as in our support of the National Trust Easter Egg hunt. We invite people from all faiths to enjoy our seasonal treats, which can be found around Easter time."