Maybelline has launched a new range of foundations called Dream Velvet, which comes in 12 different shades.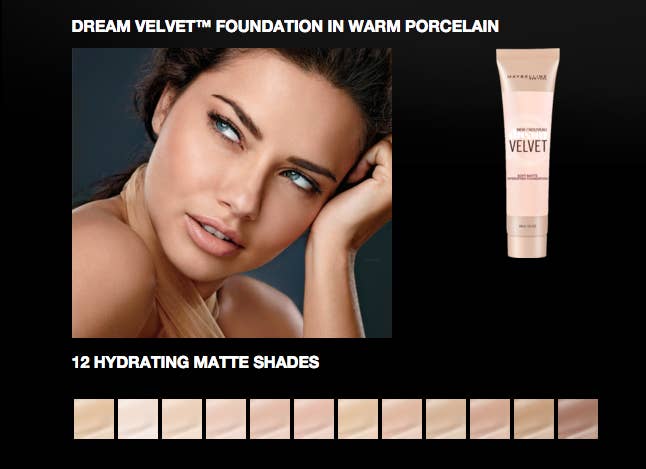 But only the six lightest shades are available to buy in the UK, as shown in the British advert, starring model Adriana Lima.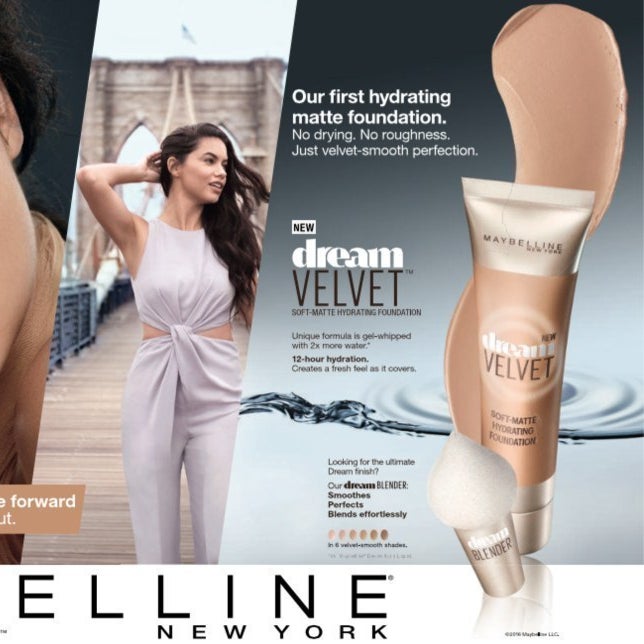 British model Jourdan Dunn is featured in Maybelline's US advert to promote the darkest shade, which is called "coconut".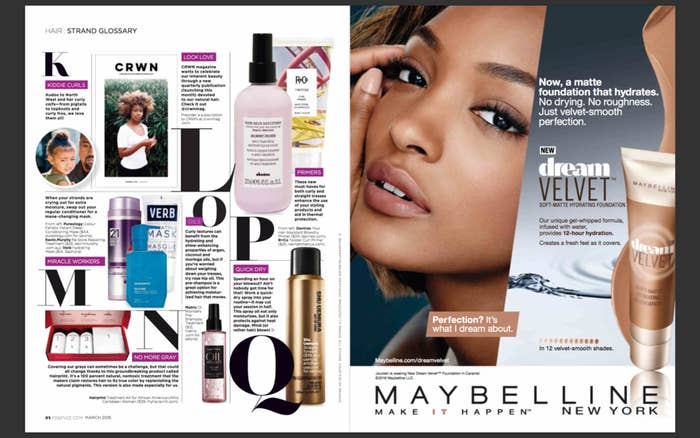 Nadia Gray, a British photographer and self-professed product junkie, said she saw the US advert featuring Jourdan Dunn online. But after searching for the foundation, she could only find the lighter shades available to buy in the UK.
In a blog post on Wednesday, Gray said she was "annoyed" but "not surprised" by the limited range.
"This is an issue that plagues any woman who is not white," she said. "Getting anything to suit your skin tone from global beauty brands is almost impossible.
"I, like so many other black women, have to buy high end foundations and concealer because billion-dollar beauty corporations simply don't cater for us.
"They always make the same excuses saying there is no market for the product, which is just not true."
After BuzzFeed News contacted Maybelline UK about why only six shades were available to buy in the UK, a spokesperson said they had plans to release Jourdan's shade "in the next few months".
In a statement, a Maybelline UK spokesperson said:
"We continually review our product ranges to ensure we are keeping up with and responding to demand from consumers in the UK. This includes, for example, introducing new shades of products into the market.

"In the case of Dream Velvet Soft Matte foundation, we currently offer and advertise six shades of the product but we are looking forward to introducing an additional shade – Jourdan's shade – into UK stores within the next few months. "
Gray told BuzzFeed News that while it was "a step in the right direction" to release Jourdan's shade,"one shade isn't enough".
"What about Asian women? And the shades lighter and darker than Jourdan?" she said.
"This is an issue that is widespread with cosmetic companies in general, where lighter-skinned women have an array of shades to choose from and darker skin women have very little choice."
"If we hadn't brought this to their attention, they would not have released it or realised there was something wrong here, and that is where the problem lies.
"Women of all shades and colour are simply ignored; we are an afterthought."
The controversy comes after Maybelline recently announced Tanzanian model Herieth Paul as its global spokesperson in an attempt for the brand to "embrace diversity".