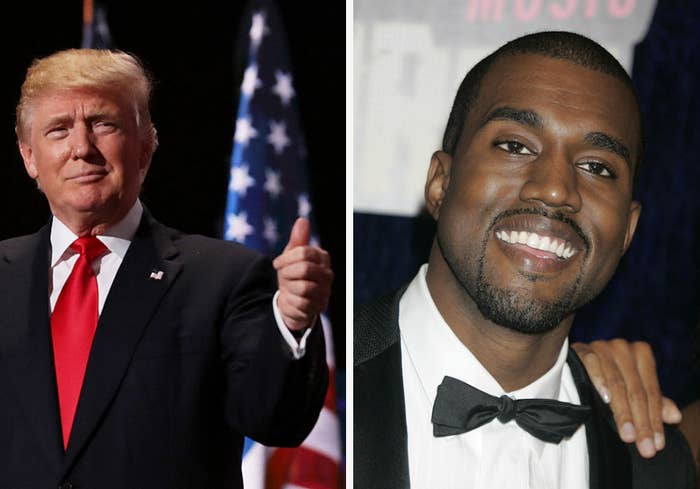 Kanye West was booed by fans at a concert in California as he revealed that if he had voted in this year's US presidential election he would've backed Donald Trump.
In a video posted on Twitter, Kanye can be heard speaking to fans at his Saint Pablo tour in San Jose on Thursday night.

He told the crowd: "I said something that was kind of politically correct. I told y'all I didn't vote, right. I didn't tell you... I guess I told you... But If I would've voted, I would've voted on Trump."
In another clip, he can be heard justifying his decision.
Kanye also reportedly spoke "specifically to black people" in the crowd and told them to "stop focusing on racism".
"This world is racist, OK," he said. "Let's stop being distracted to focus on that as much. It's just a fucking fact. We are in a racist country, period. Do not allow people to make us talk about that so fucking long. Let's talk about whatever the fuck we wanna talk about."
Unsurprisingly, many people on Twitter were not too impressed with Kanye's confession.

Others were not surprised, as the rapper is well-known for not holding back when sharing his controversial opinions.