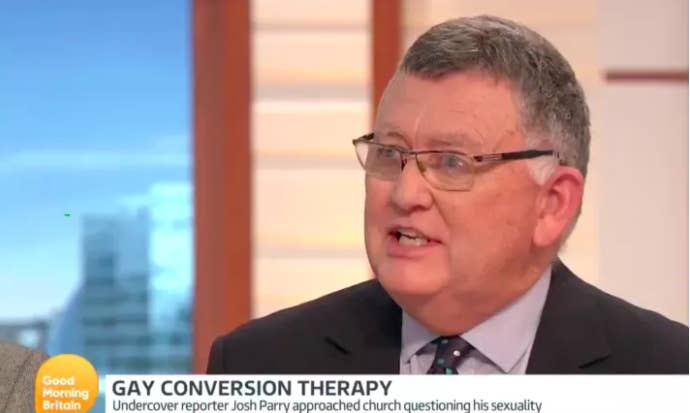 Good Morning Britain has been named as 2017's most complained-about TV programme after an episode featuring a "gay conversion therapist" prompted 1,142 reports to the broadcasting watchdog Ofcom.
People were outraged after Michael Davidson was invited to speak on the show in September.
Ruth Hunt, CEO of Stonewall, Britain's biggest LGBT rights organisation, described the decision as "ITV-sanctioned hate".

Wayne Dhesi, who also works for Stonewall, tweeted: "The fact that @GMB even thinks this is a subject worth debating is offensive to gay people everywhere."
The notion of "curing" gay people has been condemned by every medical and mental health organisation in Britain, including the Department of Health, and the practice is illegal in some countries.

Peter Ruddick, a producer of the BBC's early morning show Breakfast, tweeted he would resign if Davidson was ever booked to appear on his programme.
However, Piers Morgan, Good Morning Britain's co-host, didn't seem too concerned by the announcement. "Boom! No1" he tweeted on Wednesday.
The "gay conversion" episode wasn't the only reason Good Morning Britain appeared in the top ten most complained-about TV shows of the year.
An episode from June featuring English Defence League cofounder Tommy Robinson received a total of 176 complaints, the i newspaper reported.

The far-right activist called the Qur'an "a violent and cursed book".
He also said: "We've had three terror attacks, children are being killed... I would temporarily halt Muslim immigration to this country until we get a grip of the problem."
BuzzFeed News has contacted Good Morning Britain for comment.