Meet Puggle, a baby fox found abandoned in a north London garden last month.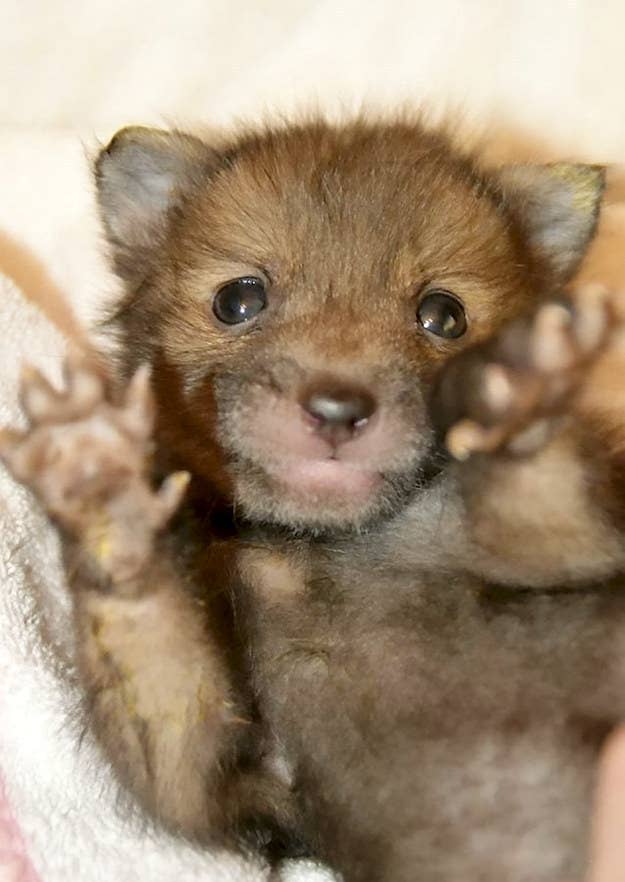 Puggle was taken to the National Fox Welfare Society – where abandoned fox cubs are nursed back to health.
It's also where he found his new best friend – a teddy bear, which he is rarely seen without.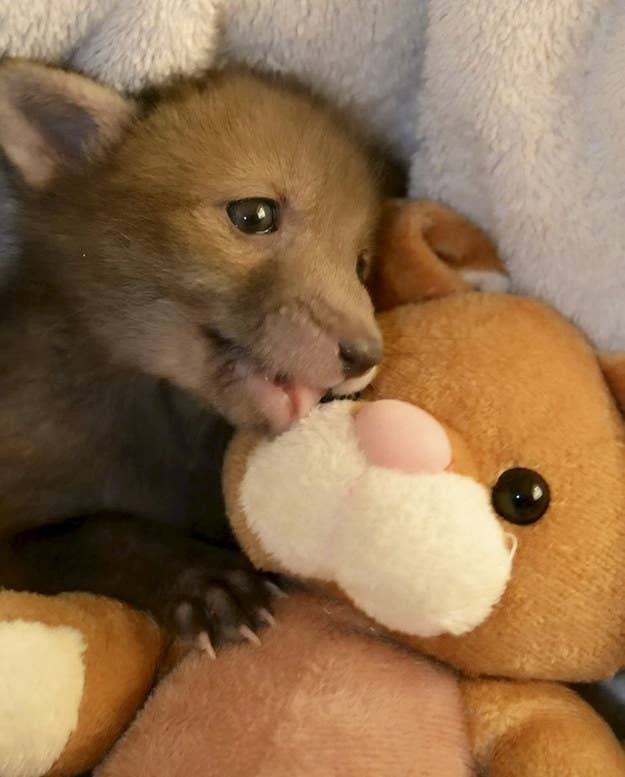 Puggle's carer, Martin Hemmington, said the fox takes his beloved teddy bear with him "absolutely everywhere".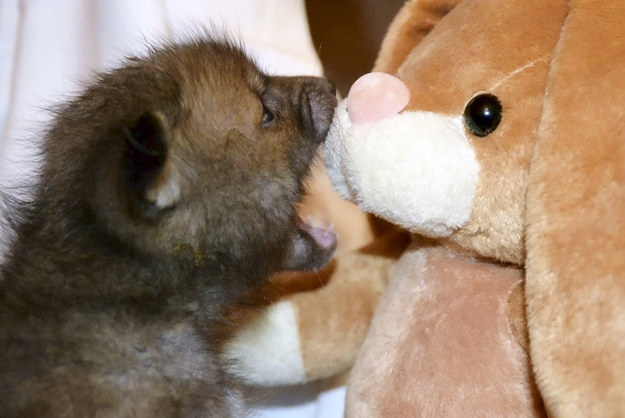 Hemmington, who is also the director of the National Fox Welfare Society, said that when an orphaned cub comes in on its own he always gives them a soft teddy for company.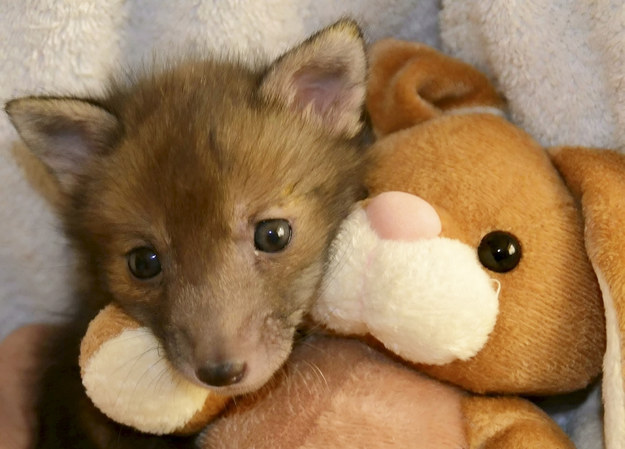 Hemmington, who has been running the voluntary organisation for almost 30 years, also gives orphaned foxes a hot water bottle and a clock, which ticks like the heartbeat of their mum.
"When foxes come in a group, they've got each other for company but when they're on their own it's nice to give them something to cuddle up to," he told the SWNS news agency.
But Hemmington's washing machine has been in "overdrive" since he gave the baby fox his cuddly toy. "Puggle loves his teddy more than usual," he said.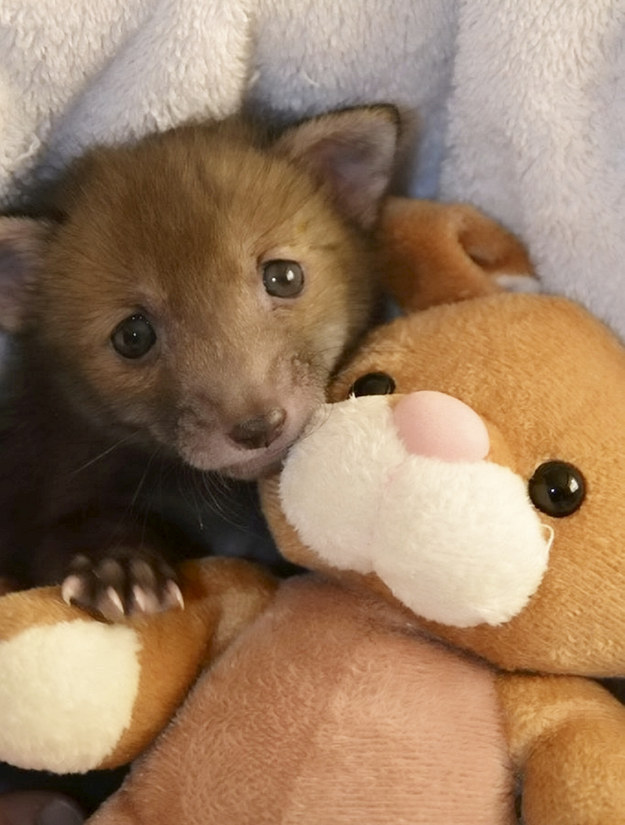 "One minute he'll cuddle up to it, then he'll go to the toilet on it, and the next minute he's throwing it around and playing with it," he added.
When Puggle was first rescued he struggled to take to a bottle, and Hemmington had to take the cub back to his home in Rushden, Northamptonshire.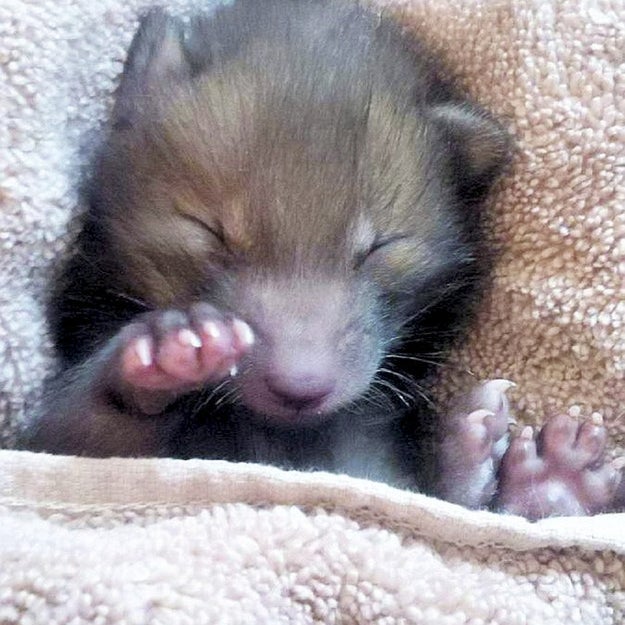 "He first went to two of our rescuers and both of them were saying he won't have the bottle, so I collected him and brought him back with me," he said.
Puggle soon began to take to it, and even now, at six weeks old, he is still on the bottle even though he should be eating solid food.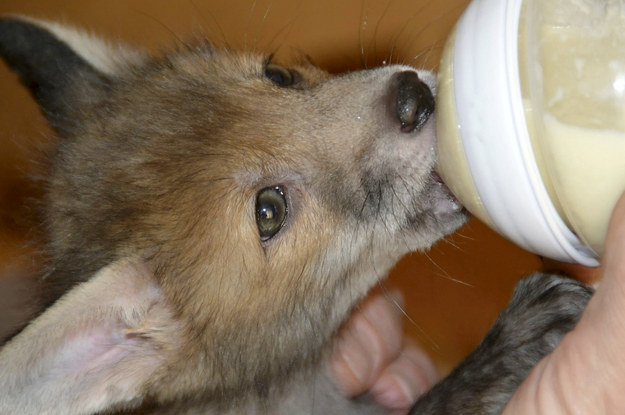 "You'd think they're spitting it out by now but nope, he loves it. I guess he's young at heart," Hemmington said.
Get well soon, Puggle!