Eurostar has changed its booking procedure after BuzzFeed News revealed one woman was asked to pay an additional £60 "luggage fee" to bring her wheelchair on board a train.
The travel company was forced to apologise earlier this month after Layla Harding was incorrectly asked to pay the fee – the same as Eurostar would ask someone to pay to bring a musical instrument or bicycle on a train.
Harding, who has lower-leg muscle weakness and relies on crutches or a wheelchair to get around, booked a trip to Brussels in December with friends via a package holiday website called Short Breaks. She contacted Eurostar directly after booking to let the company know she would sit in a seat using her crutches, but would need her wheelchair at the other end.
She was shocked when she was told she would have to pay an extra £60 for the chair to go in the hold, because it wasn't the kind that folds up to fit in a luggage rack.
"I told them that this is a necessity, and it's not like I want to take my wheelchair with me, it's because I have to," she told BuzzFeed News. "It's not the same as a musical instrument; you can't really liken the two."
Eurostar told Harding she could avoid the fee if she sat in first class, where there were adapted spaces giving room for her wheelchair to travel in the cabin with her. However, this meant that she'd have to pay for another seat in addition to the one she'd already booked.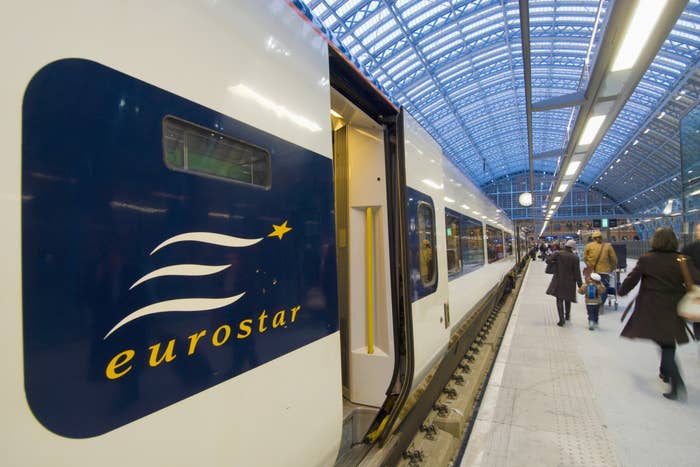 Eventually, the travel operator dropped both proposed fees, admitting she shouldn't have been asked to pay either. Harding was able to travel in first class for no additional cost, but was left upset and confused by the experience.
Eurostar told BuzzFeed News that it has now made plans to make sure that bookings for reduced mobility and wheelchair passengers through travel agents will be sent to one of its specialist teams to manage.
It has will also run further disability awareness training for the employees who work in its contact centre, who Harding spoke to.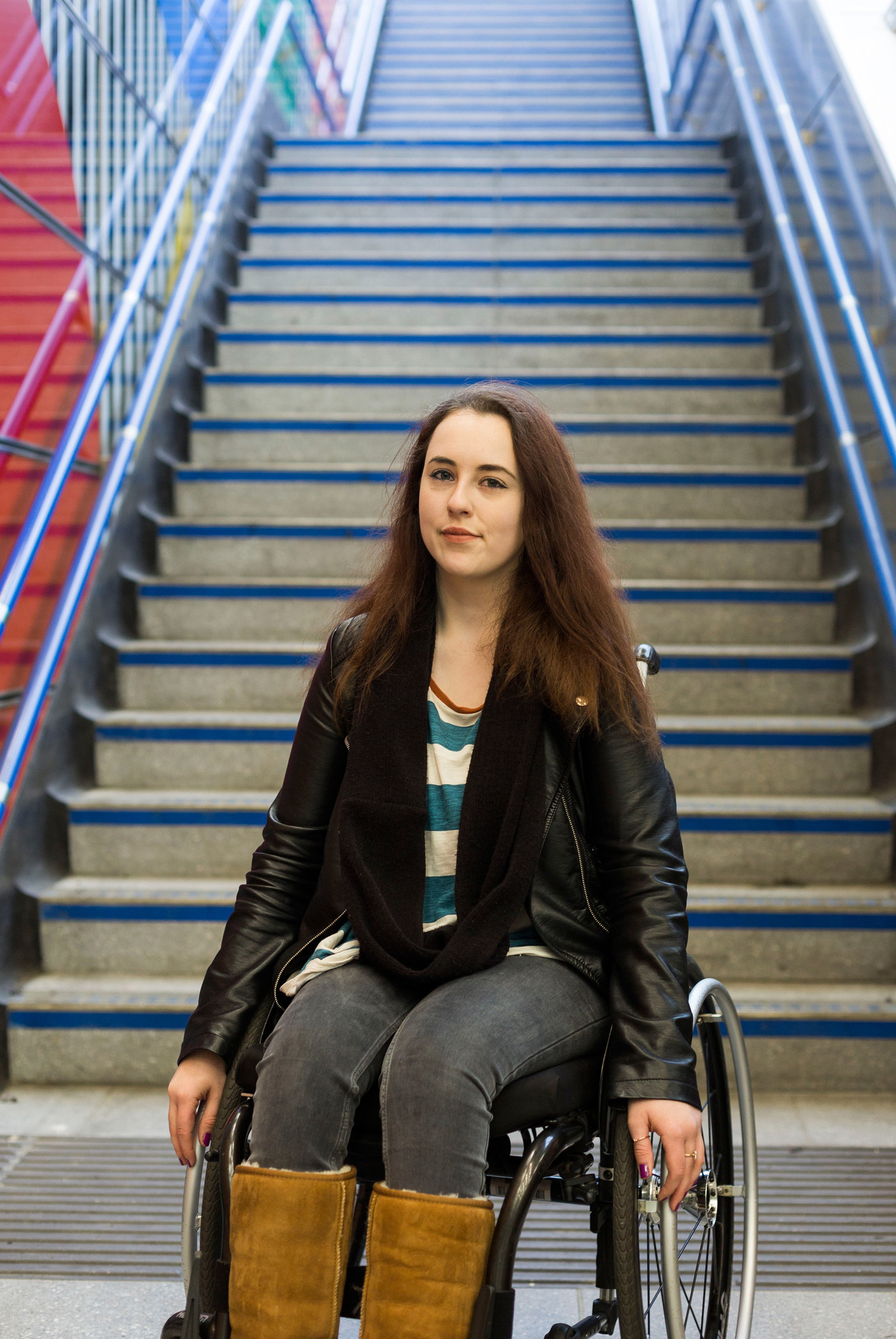 In a statement to BuzzFeed News on Monday, Eurostar reiterated that Harding was given the wrong information by the staff she spoke to and that neither fee should have been charged.

"On this occasion, Ms Harding was not given the correct information and we are very sorry for the frustration this caused during the booking process," the spokesperson said.
They added: "Following Ms Harding's experience, we plan to put a new process in place so that wheelchair bookings sent to travel agents will be immediately passed on to our specialist team. Similarly, any contact regarding wheelchair passengers (email, phone or other digital channels) will be sent to our specialist team to manage."
The statement continued: "Additionally, we plan to run further training for our employees in the contact centre on the procedures and policy for reduced mobility and wheelchair passenger bookings. This will aim to ensure that each wheelchair/reduced mobility customer will be directed to our specialist team."
Harding told BuzzFeed News she's pleased that something positive has come out of a negative experience: "I really appreciate how receptive [Eurostar] were to the case, and that they were committed to improve their services to ensure that what happened to me doesn't happen to somebody else."
BuzzFeed News' report earlier this month revealed the travel problems disabled people face because of impractical or poorly implemented policies or staff blunders, leading to many being "stranded" on buses, trains, and planes.
"A couple of people have said that they've had good experiences with Eurostar, so it's not to say that every single case has been like mine," Harding said. "But there have also been people who have shared negative experiences, not just with Eurostar but with public transport in general – so a lot needs to improve in other areas, like on buses, tubes, and trains."
James Taylor, head of policy and public affairs at disability charity Scope, told BuzzFeed News that Eurostar's change in policy will be welcome news for the many disabled people who have faced barriers travelling with the company in the past.
"Inflexible policies, a limited understanding, and poor attitudes amongst staff can often stop disabled people from travelling on transport services such as the Eurostar," he said. "This can cause a great deal of anxiety and distress for many disabled people."
Harding said the reaction to her story been overwhelmingly positive. She has received support from Doug Paulley, who recently won the "Wheelchair vs Buggy" legal battle at the Supreme Court, which ruled that people with buggies should move to accommodate wheelchair users on buses. Paulley brought the case after being prevented from boarding a bus to Leeds in 2012 when a mother with a pram refused to leave the area reserved for wheelchairs and pushchairs.

The 2010 Equality Act requires all travel providers to make reasonable adjustments so that disabled people can use their services. Yet despite this, campaigners claim that people continue to face experiences that are often arduous and embarrassing.
Harding claimed that transport in London – where she lives – isn't adequate for disabled people. Only 25% of the London underground service has step-free access, though this is set to improve in the coming years. She hopes both private and public travel companies will consult with disabled people to improve things.
Taylor also said it's completely unacceptable that disabled people face exclusion from accessing any kind of transport service.
"We hope this change from Eurostar sends a clear message to other travel companies that they must also follow suit," he added.