My partner and I are relatively new pet owners. We have had our pup, Stanley, for about 8 months and we're still adjusting to the life of being pet owners. As with many pet owners, we also have a life (*humble brag*). The constant worry about what he's doing and trying to have a good time is stressful!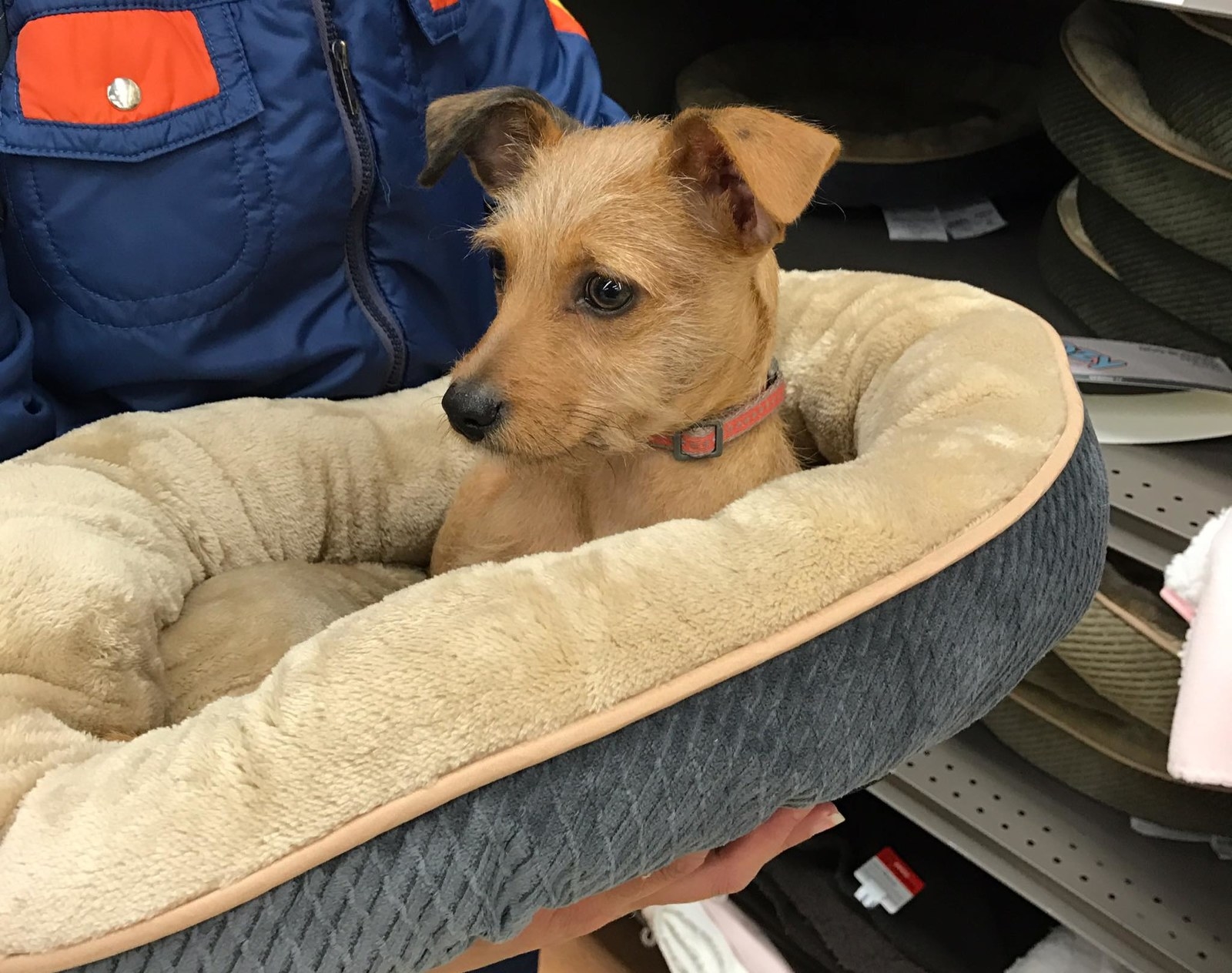 "Alright how long can we stay out?"
"I wonder if he misses us..."
"He better not be on the bed..."
"I wonder what he's doing..."

"Shit, I hope he's not eating the couch..."
"Shit, I hope he's not peeing on things..."
"SHIT, I hope he didn't shit anywhere..."
These are all questions that run through our minds anytime we leave him home alone. Which is why I was completely onboard to get a Petcube, the Pet Camera that Flings Treats! We could now leave Stanley home alone and never have to wonder about what he is doing again!
FIRST OF ALL, WHAT IS A PETCUBE?
Petcube is an all-in-one Wi-Fi pet camera. There are two models, Petcube Play and Petcube Bites. We opted for the Petcube Bites.
Petcube Play is an interactive pet camera that lets you see, talk to, and play with your pet. While Petcube Bites allows you to see, talk to and reward your pet with treats all from your phone!
CREEP MODE READY FOR ACTIVATION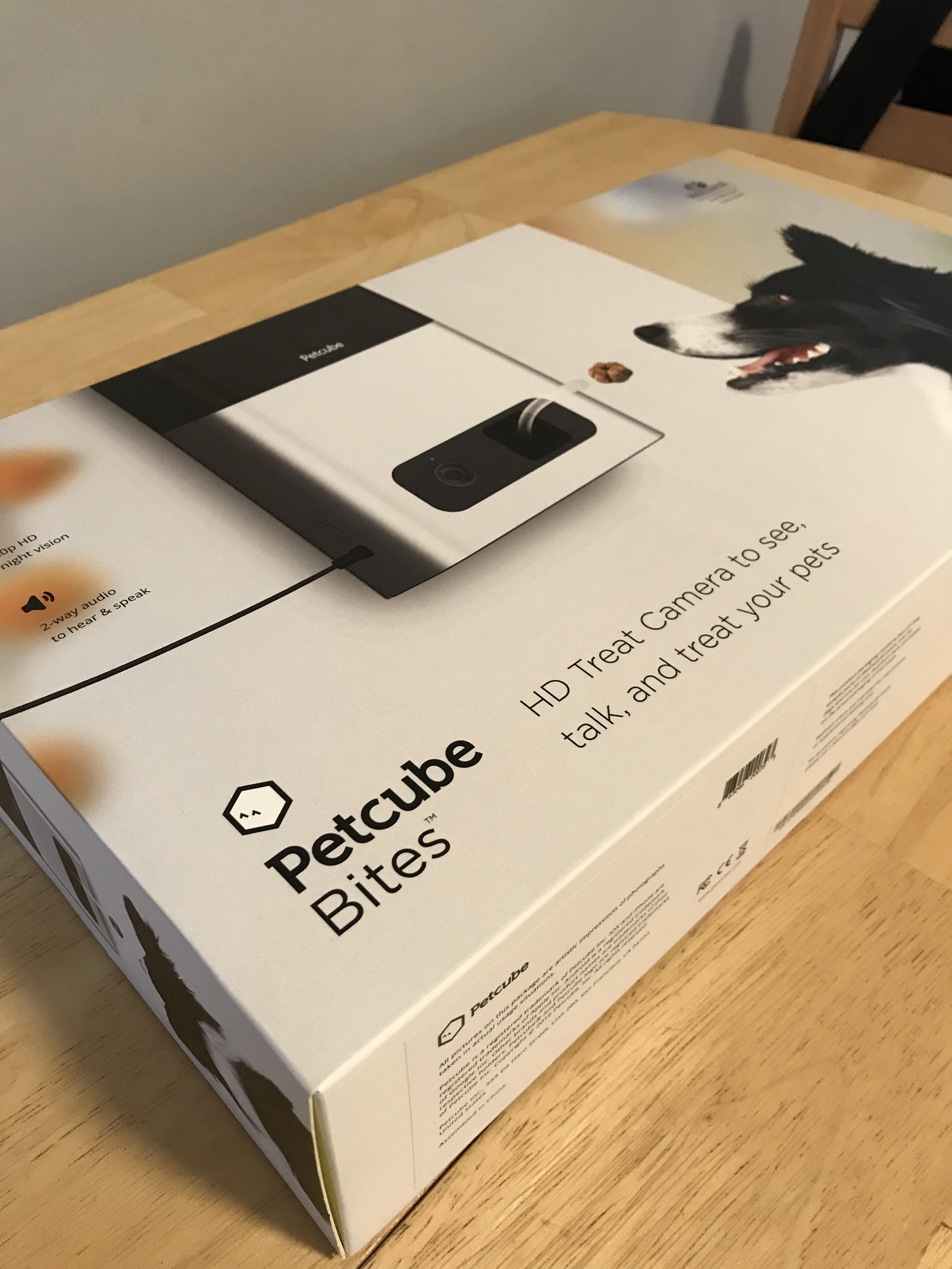 Once our Petcube arrived I tore that bad boy open like it was Christmas Day! The set up process was really simple! They give you really easy to follow instructions so set up is a breeze.
Plug it in. Download the App. Connect to Wi-Fi. Follow prompts. Voilà!
CREEP MODE ACTIVATED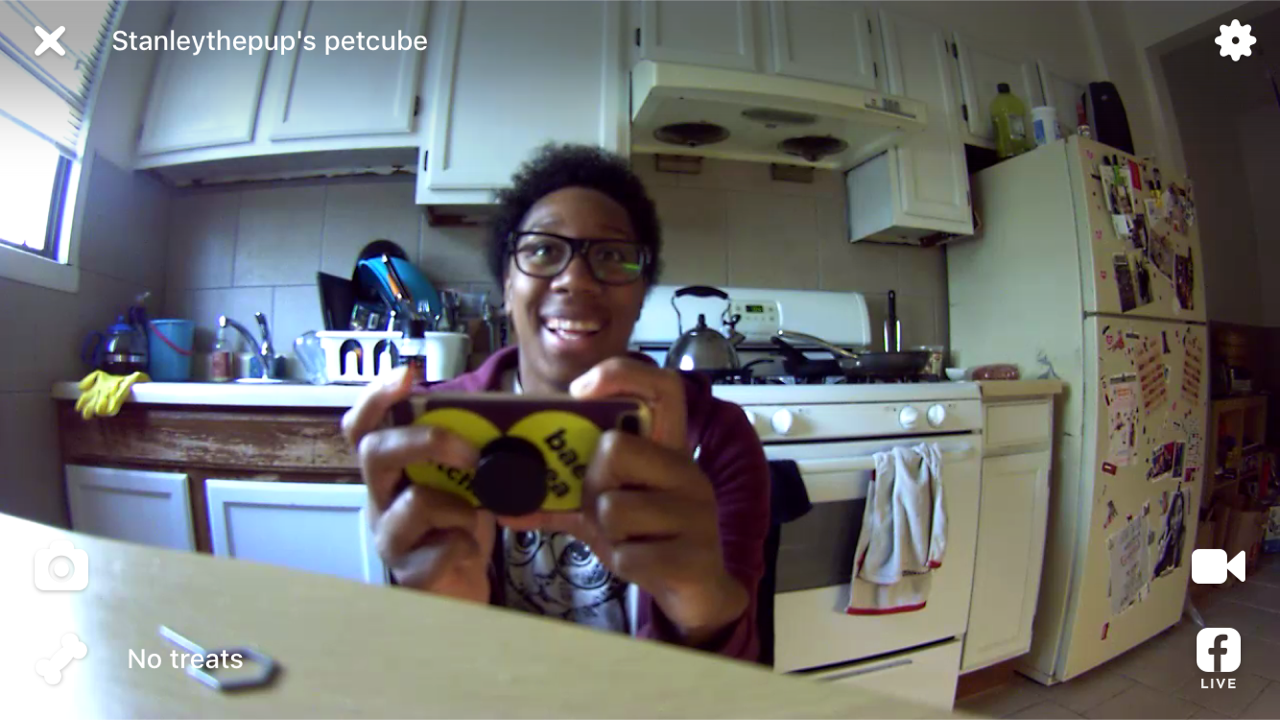 Now that we had everything set up and connected we needed to find a place to house it. Our place is completely useless and we only have one power outlet in our living room (*insert major side eye*). It is recommended you place your Petcube on a raised surface or mount it on wall. DO NOT PUT IT ON THE FLOOR. Well, because of our lack of options, we put ours on the floor. Do not be like us. Although, it seems to be working fine so far. Stanley doesn't really bother it, but I suspect that is because he is completely terrified of everything.
Speaking of being terrified. The Petcube has really awesome features, like 2-way audio and the ability to remotely give your dog a treat. Both of which scare the bejeezus out of Stanley. We found that the audio is a bit too loud for our apartment, but we both agree that if you have an actual house the sound would be just right. I couldn't wait to test the the treats feature -- man, those things come out like a rocket. Which sent Stanley, tail between his legs, like a rocket, straight to his hiding place -- under the bed. And while we love the idea of being able to give treats, the Petcube gives out 4-5 at a time, which is too many for our little guy. (Additional bonus fact: it comes with a bag of treats for both cats and dogs! +1 for that!)
FULL ON CREEP:
Petcube starts you off with a 30 day subscription to Petcube Care, on-the-go pet care & home security which allows you to record what happens 24/7 (TWENTY FOUR SEVEN Y'ALL!). Petcube Care is an optional cloud recording video service that gives you peace of mind as it records what your pet does when you're not there. Rewind and playback to capture your pet's cute and even naughty moments (but mostly cute, because all of our pets are angels, right?). Use these videos as teachable moments to coach and train your pet.

You can share all your newly acquired Petcube videos either publicly (on the Petcube Feed) or with friends and family who also have the Petcube app. One draw back of, my aptly named, "Creep Mode" is that only one person can creep at a time. So if the GF and I are not together it's a first come, first served situation when it comes to spying on Stanley.

Petcube also allows you to turn on motion and sound detection. When these features are enabled you will get an alert on your phone every time Petcube detects sound or motion in your home. I had this set up for all of 1 hour before it got overwhelming. We leave our windows open in a major city, so pretty much every other minute I had an alert that sound had been detected. The motion detection feature is more suitable for our needs. While the actions are recorded there is no sound associated with the video, which could be useful. But hey, we'll take what we can get!
CREEPIN' IN THE DAY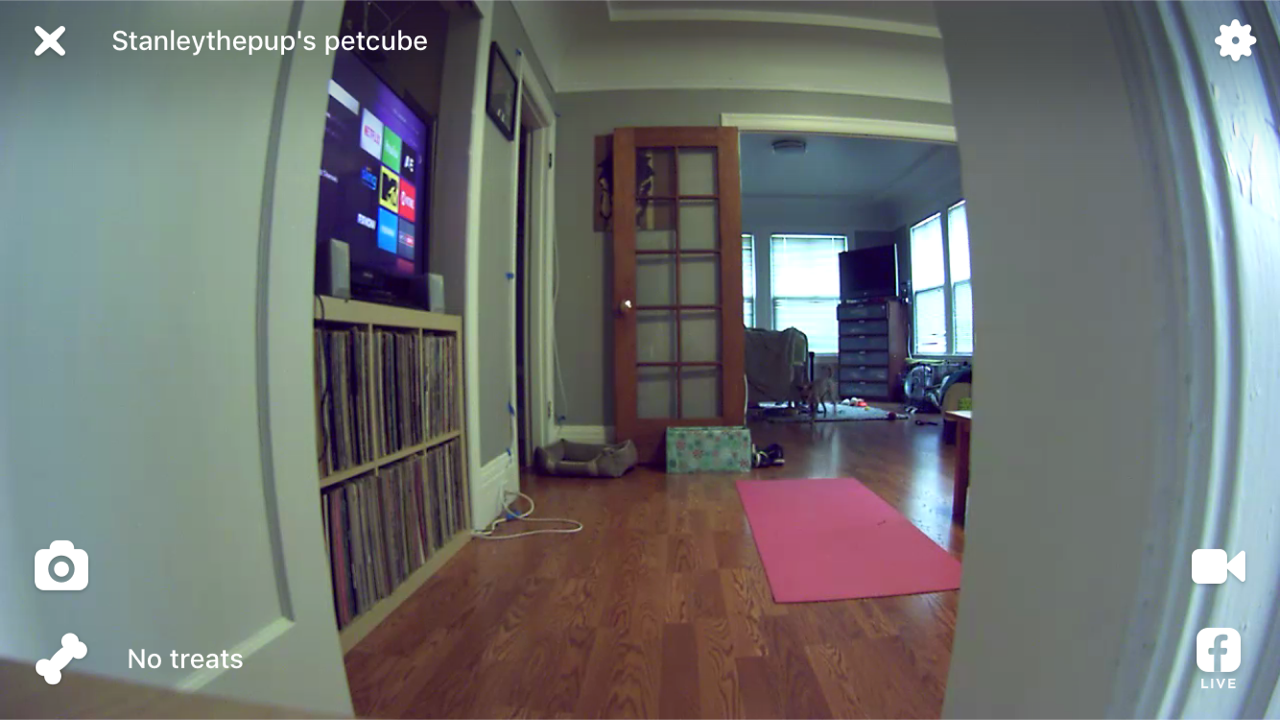 CREEPIN' AT NIGHT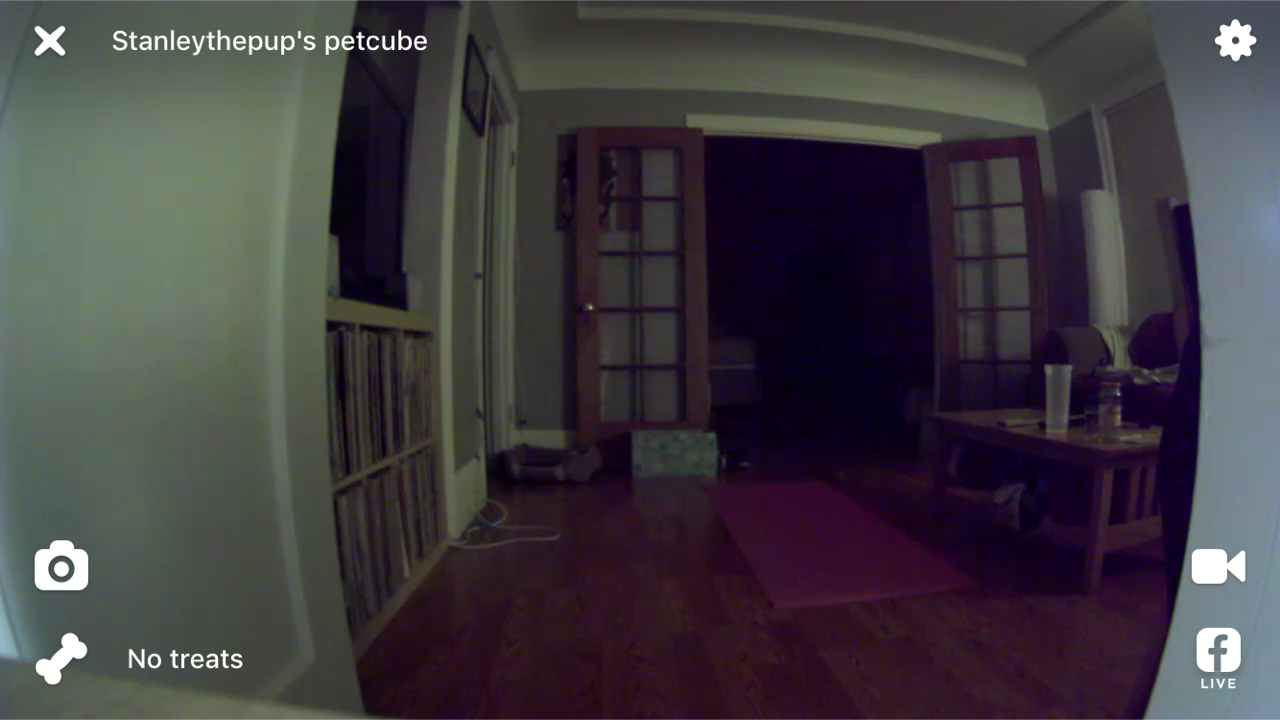 Petcube can only really pick up what's directly in it's path. One wish we had was a 360 camera, or a way to move the camera left or right to pick up other parts of the room. We appreciated the fact that you could zoom in while creeping. However, the video quality is pretty spotty. Can't say if that's because of Wi-Fi or just the way it is. One really big plus is the Petcube has night vision. ALLOWING US TO KEEP ON CREEPIN' ON IN THE DARK! Hooray!
OVERALL:
I would highly recommend this product to any pet owner. The peace of mind knowing your pet is safe and not eating your favorite pair of shoes is priceless. But if I had to put a price tag on it, I'd say it's worth the $249! Petcube is holding a Labor Day sale from August 26 - September 8. Petcube Bites will be $229 (originally $249), and Petcube Play will be $179 (originally $199)
Now you too can be a creep just like us!
#CREEPITREAL