Hello, friends of the internet! I have a question for you. Did you ever wish you could stay in a real life Barbie Dreamhouse when you were a child? ME TOO. Luckily, Barbie has added "Airbnb Host" to her list of forty-five thousand careers, so IT IS NOW A REALITY.
On Oct. 23rd at 11 a.m. PST, one guest and up to three friends can book Barbie's Dreamhouse in Malibu, California.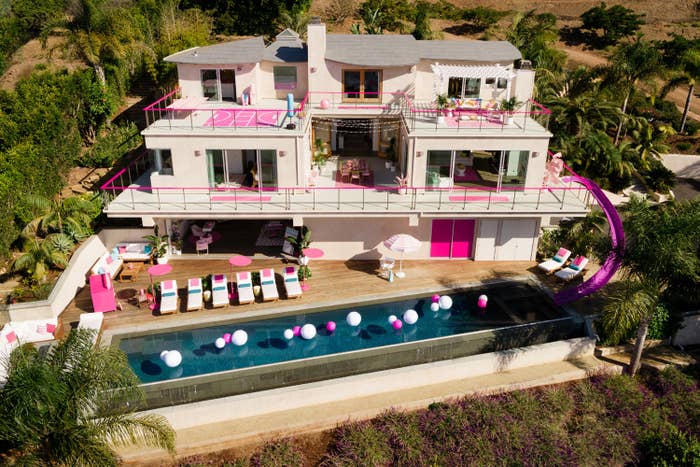 Here's the catch: it's first come, first serve. So the lucky booker gets to stay *HERE* for two nights only from Oct. 27 to 29. It's not going to be bookable after that. Luckily for the rest of us, the photos below will take us on a tour of the place (while also giving us a little FOMO).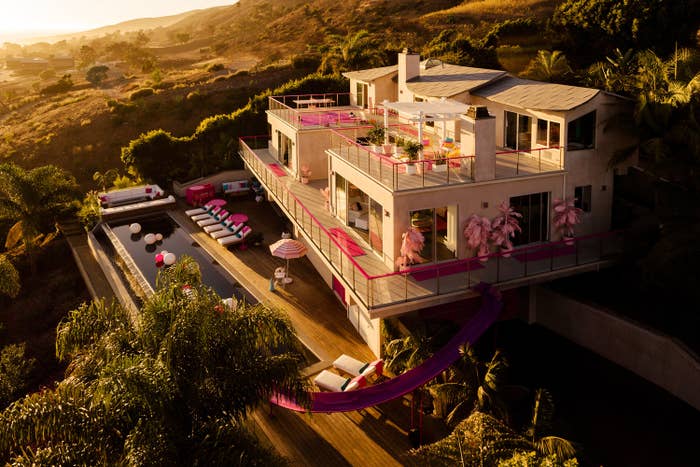 Of course, Barbie's Malibu Dreamhouse is massive. But it also lights up in BRIGHT magenta at night.
And because we've already established that Barbie has switched careers more times than I've switched toothpaste brands, she has a closet FULL of iconic looks.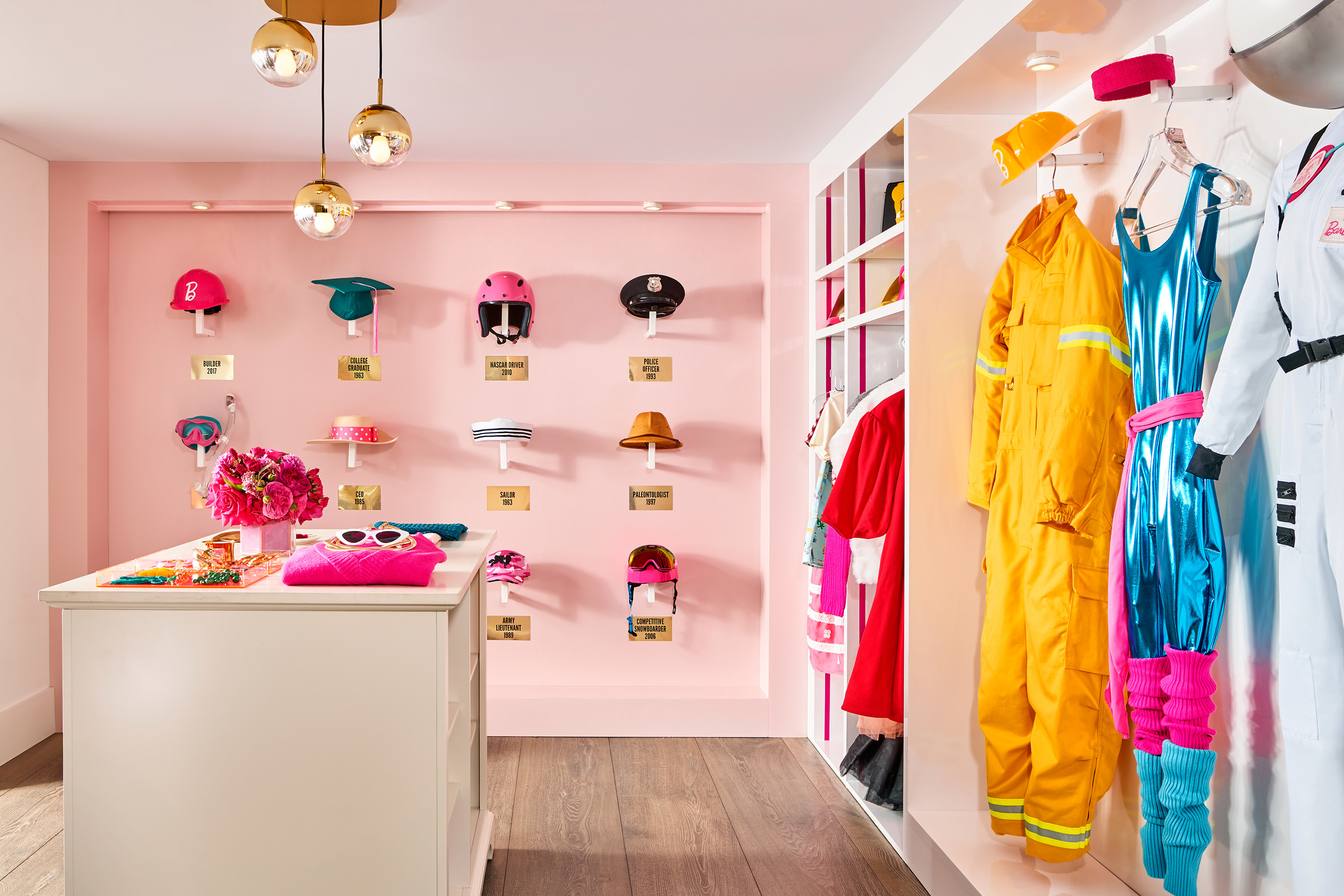 Barbie also has a killer view of the Pacific Ocean, because she's a boss bitch who makes BANK.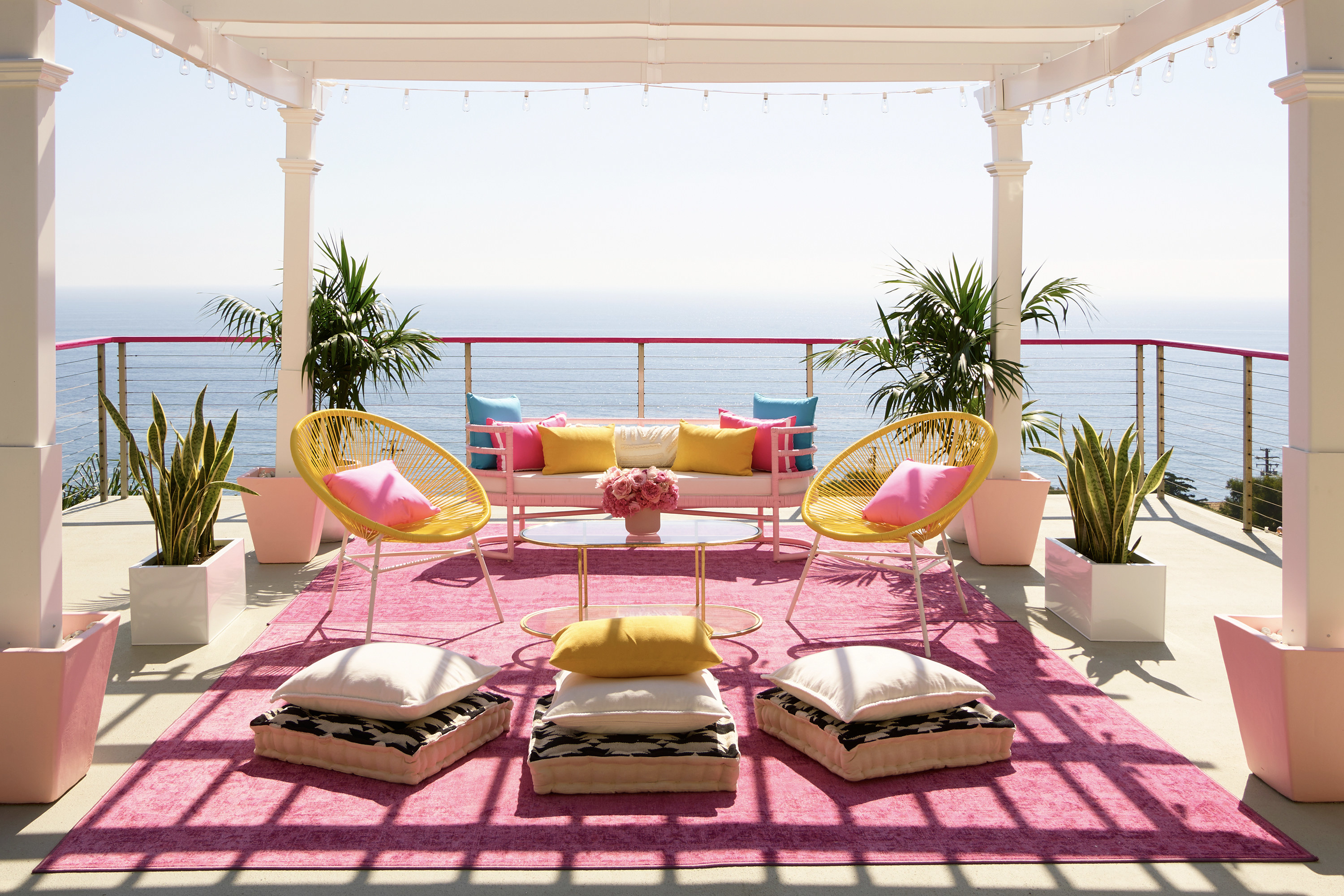 And there's an infinity pool with pops of bright pink and white!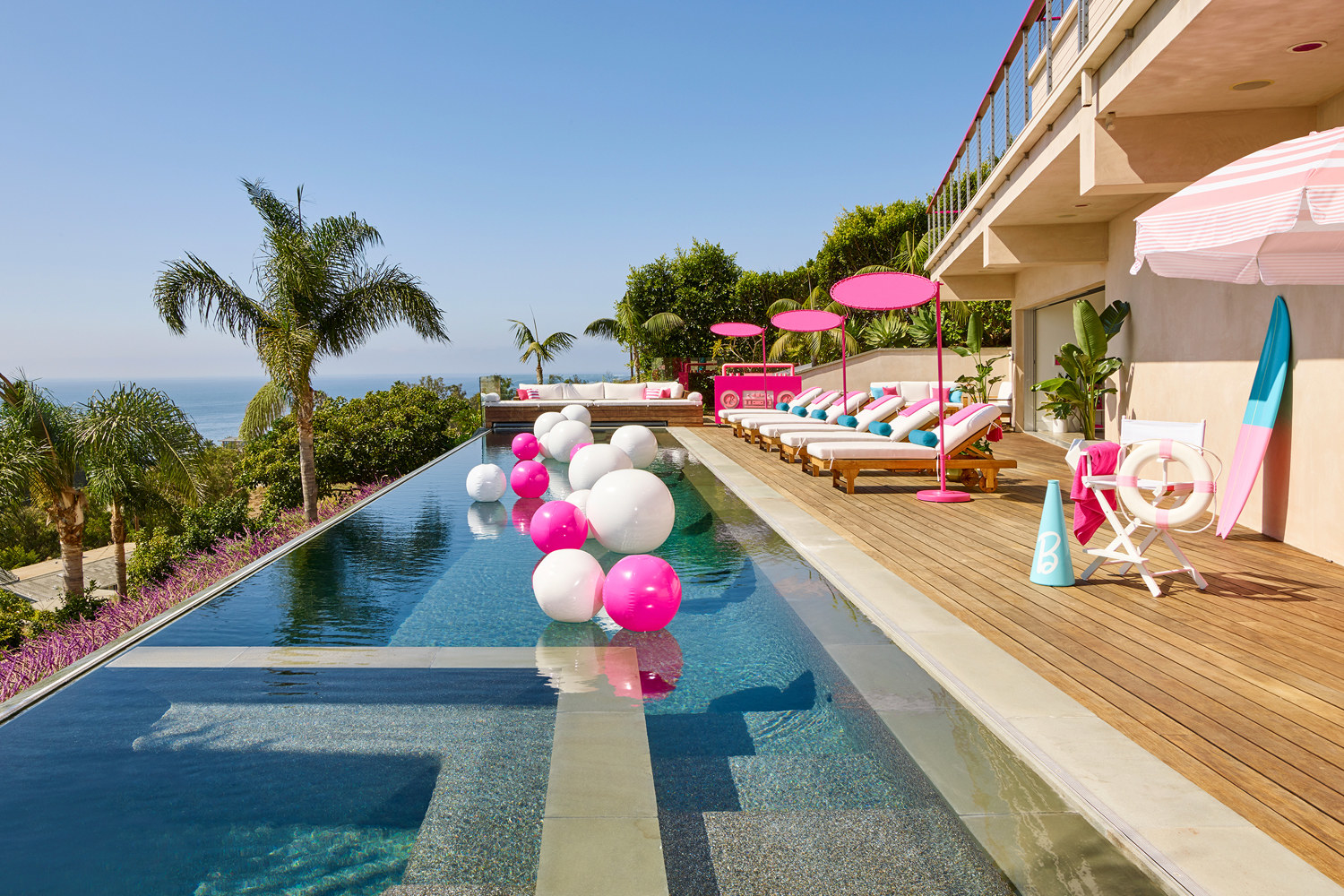 Does anyone else remember workout Barbie with her hot pink '80s stereo system??? Anyway, there's one IRL. The level of detail is pretty astounding.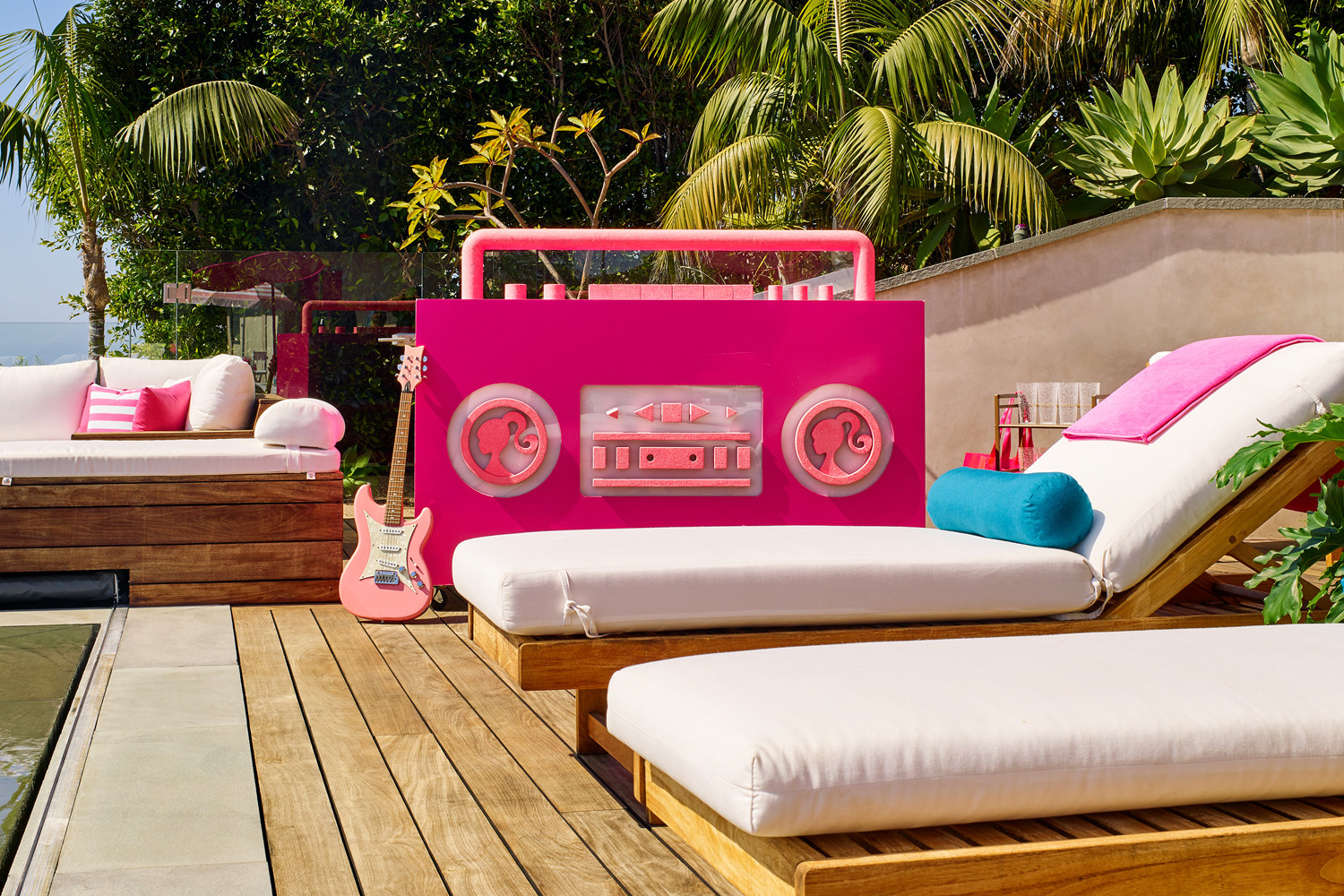 Walking inside, we see that Barbie has a MOVIE THEATER in her home. Because, duh.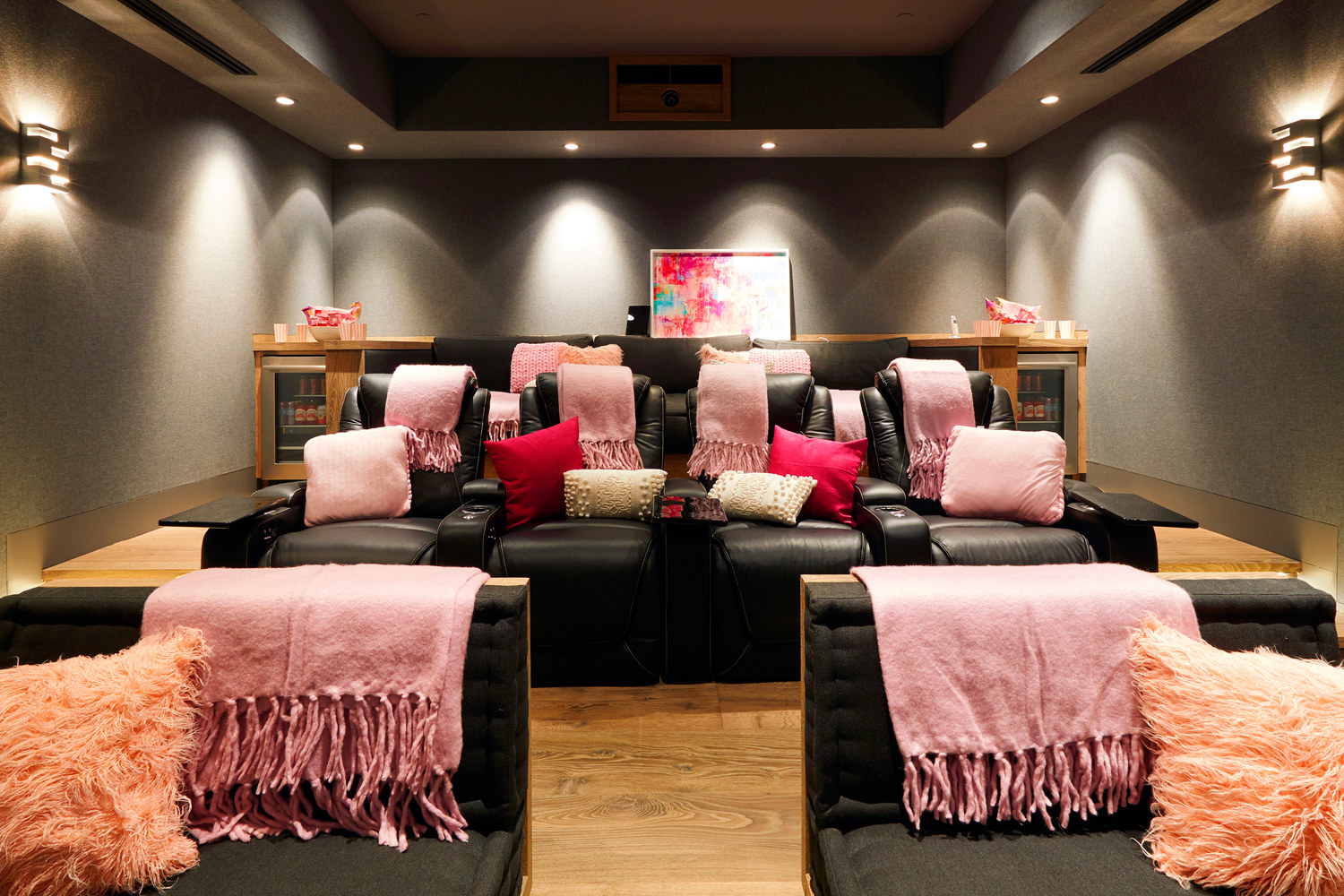 Barbie's home office is also goals. There's different shades of pink offset with glints of gold to give it a very chic vibe.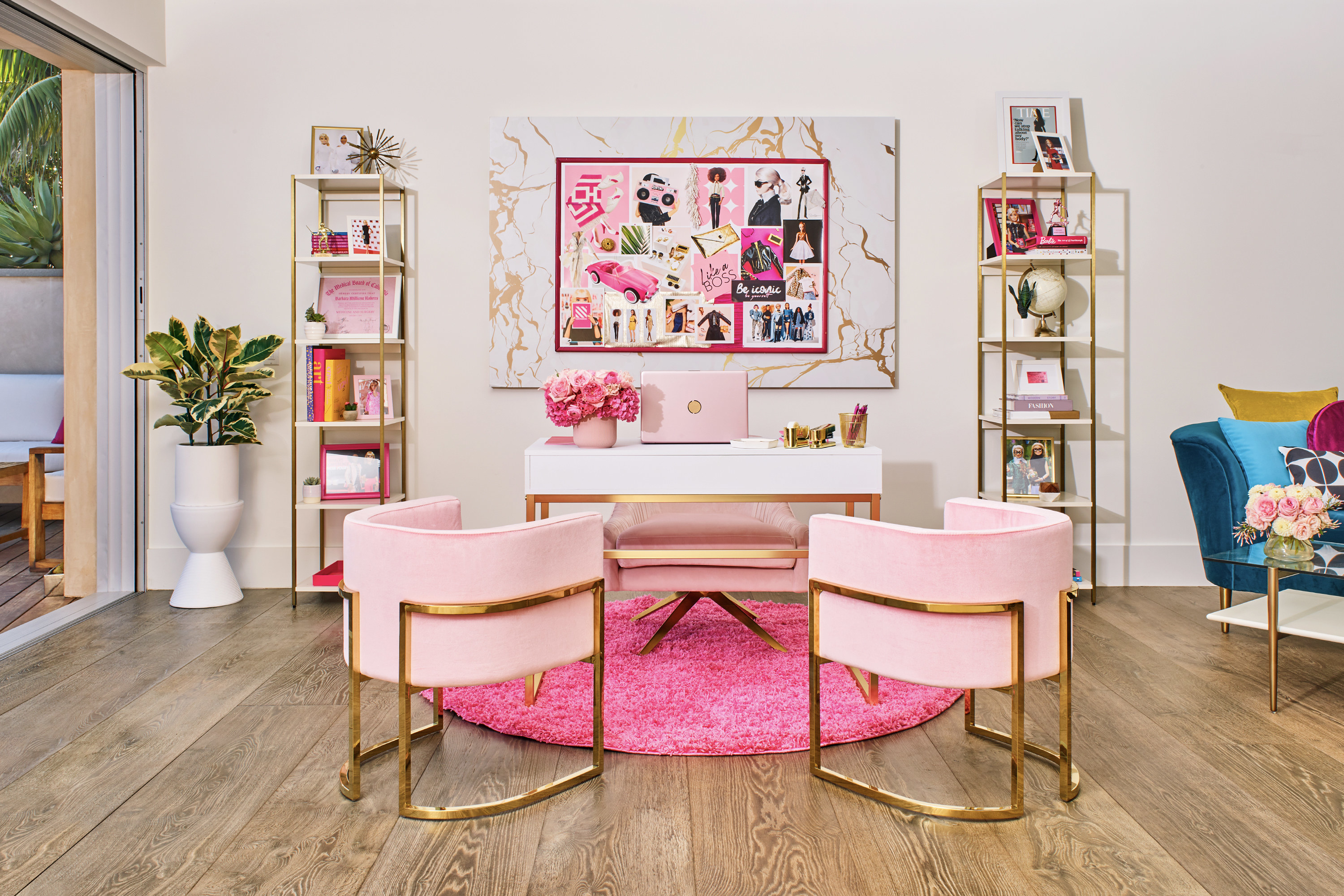 Are you guys seeing this detail?! Barbie's framed photos of her friends and metallic pink laptop case. We love an icon.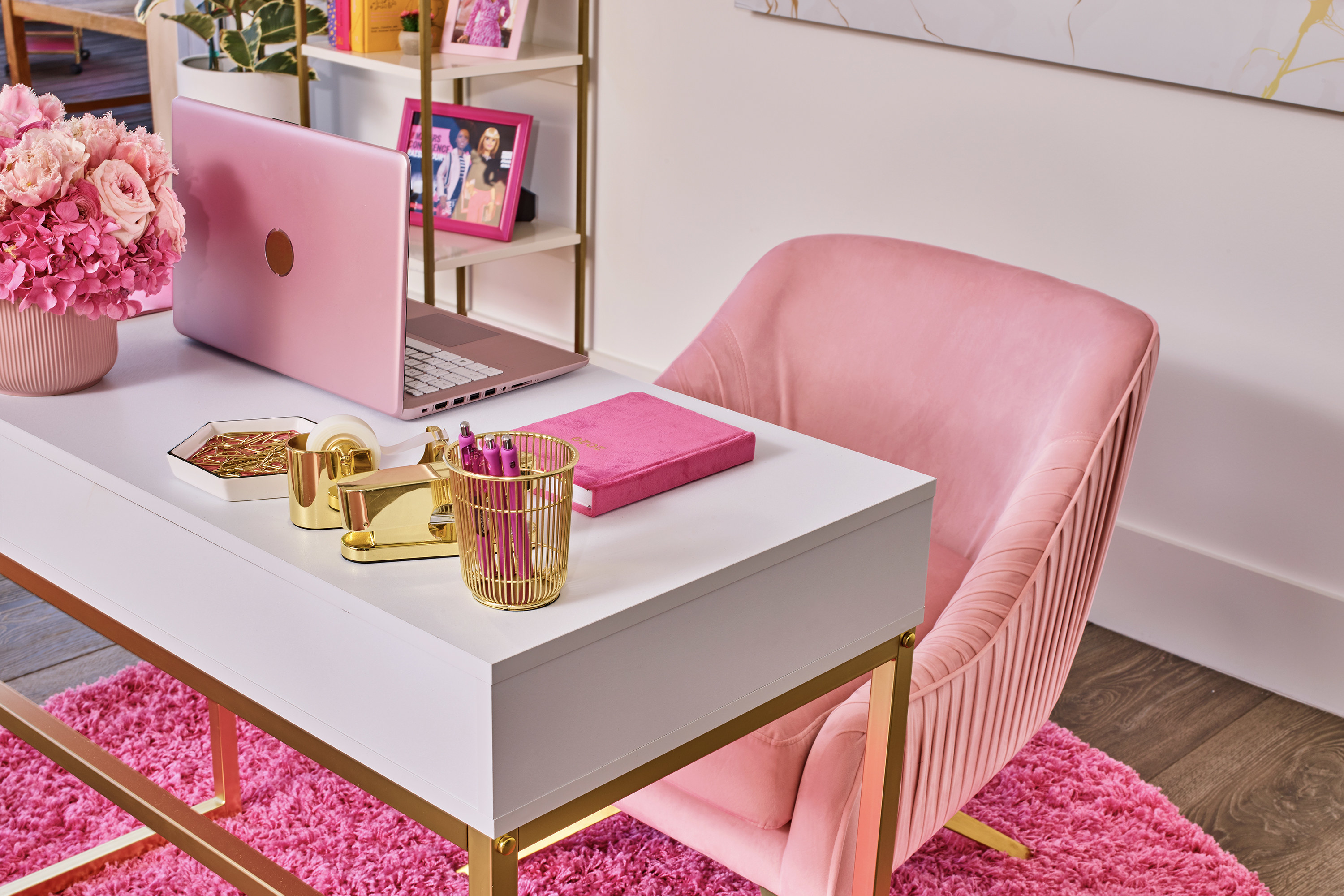 Barbie's kitchen is sleek, pink, and honestly probably more expensive than the car I drive. I'm personally loving the palms that you can see from the windows.
I can't figure out what this room is, but I love it. Is it a dining room? Or craft area? Barbie's own personal conference room???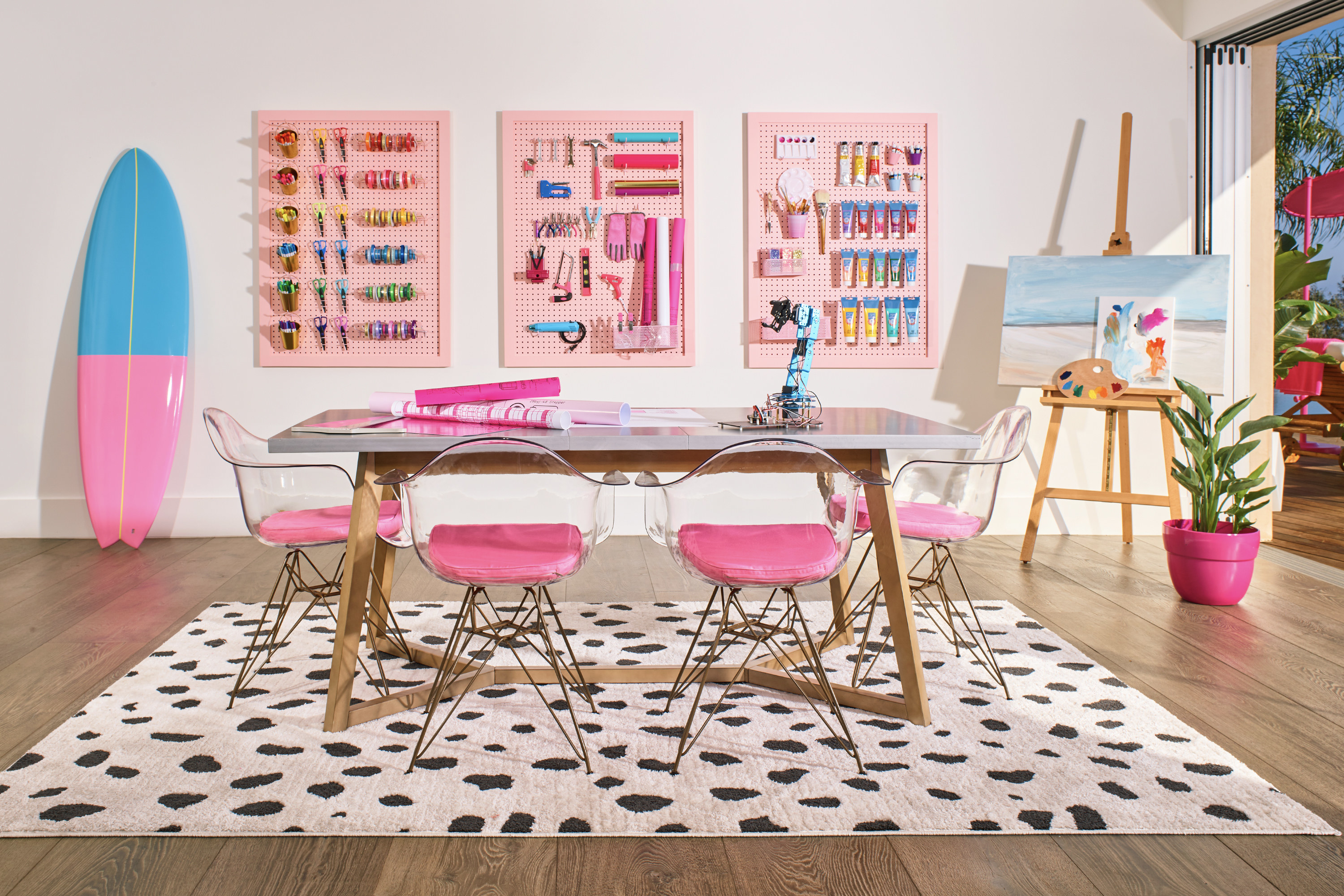 Then, of course, you have Barbie's luxurious bathroom, complete with light pink cushy slippers and robes.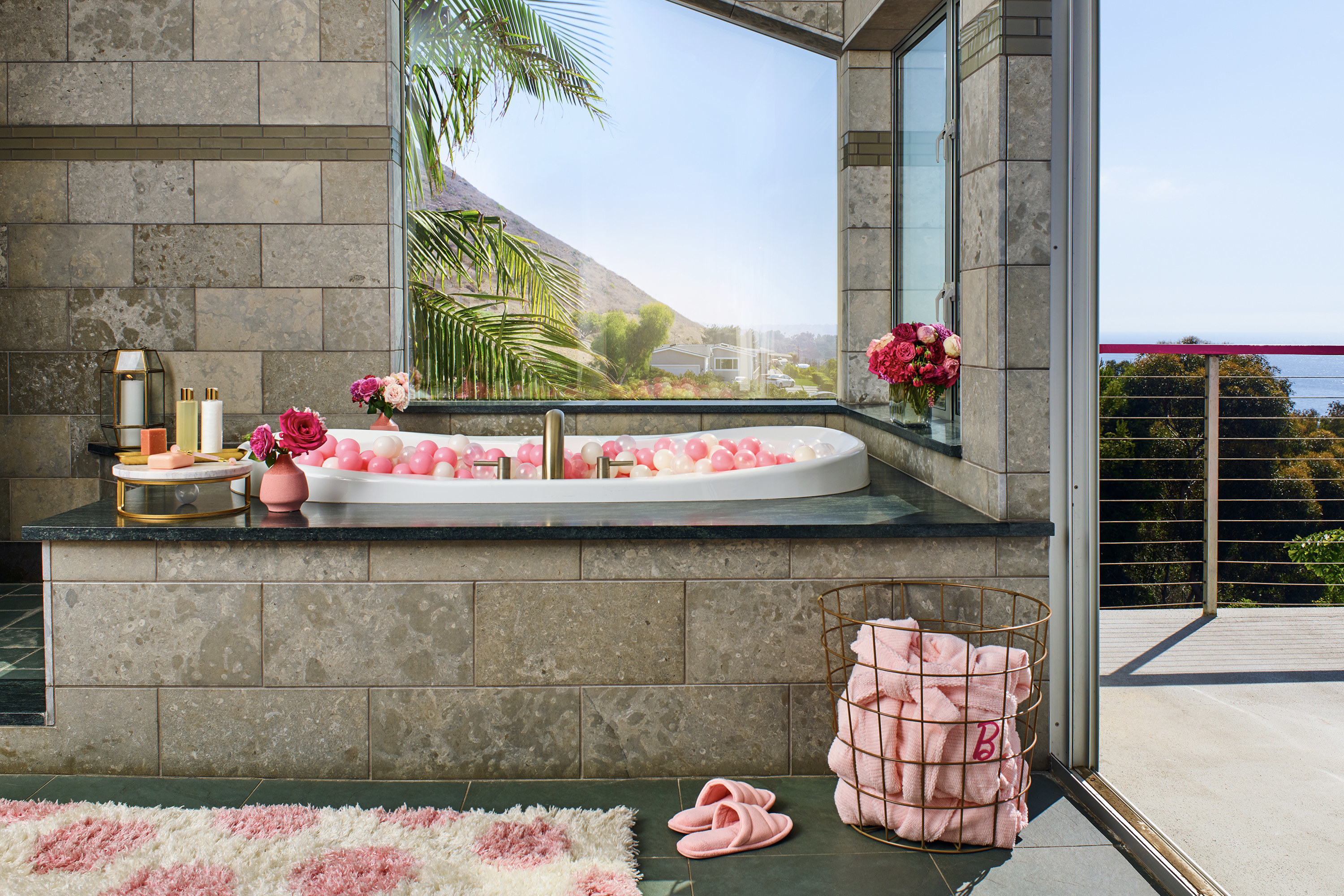 And finally, the spectacular bedroom!!!! It's not as pink as I imagined, but it sure is chic.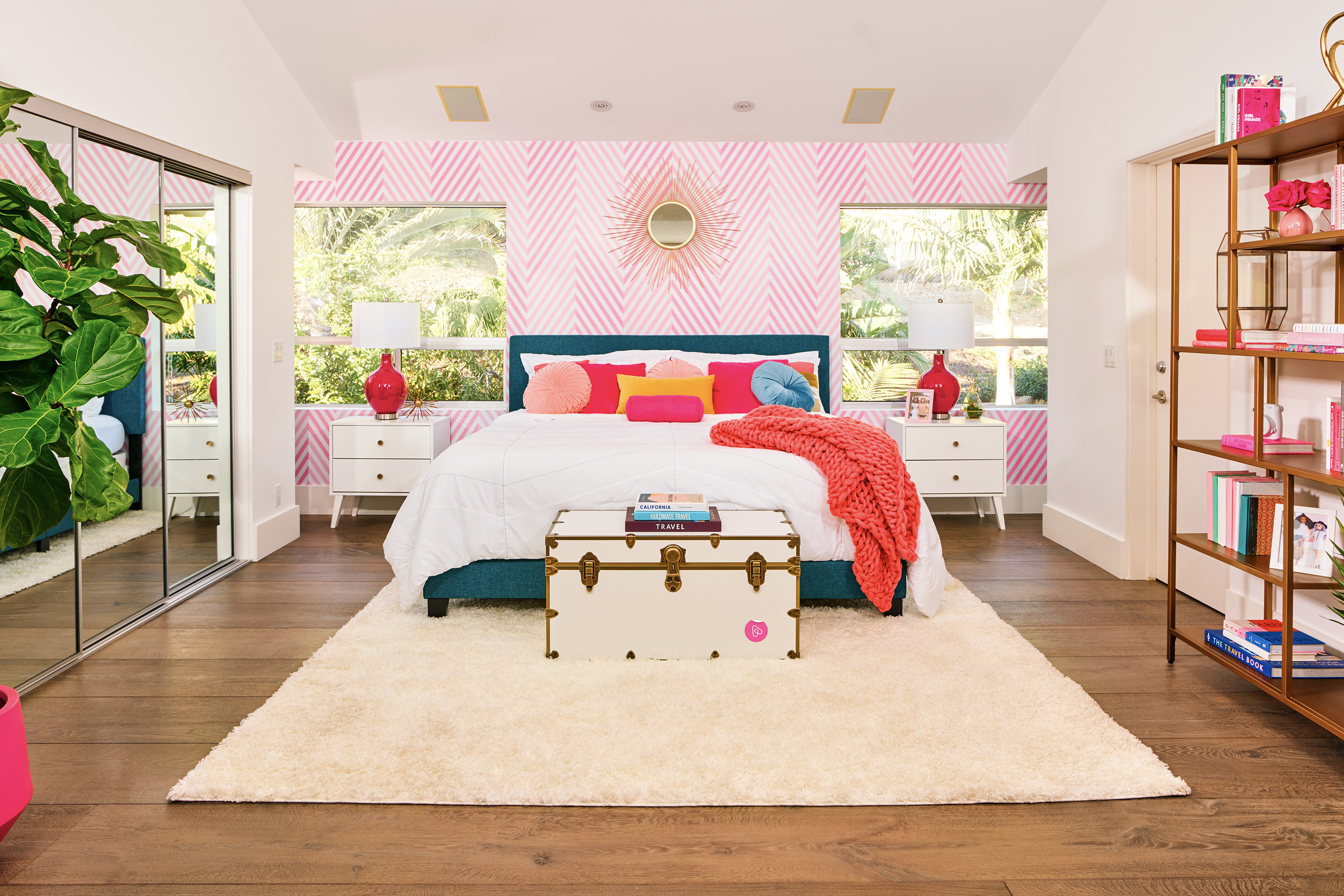 If you're lucky enough to book first, this $60-a-night (plus taxes and fees) Airbnb is yours and YOURS ONLY. How exclusive will you feel? Anyway, the Dreamhouse is $60 in order to commemorate the Barbie brand's 60th anniversary.
To try and be the lucky person that scores this Dreamhouse, go HERE on October 23rd when the booking becomes available at 11 a.m. PST!