Ah, online dating. It has lead to some successes, but has also brought upon many, many ridiculous situations that you just can't help but screenshot.
Like, maybe someone sent you a VERY straightforward greeting.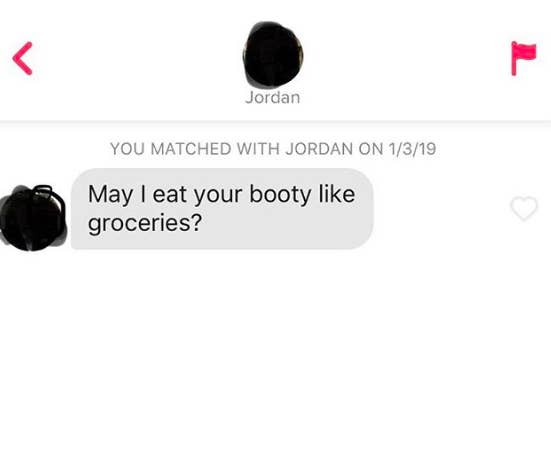 Or maybe someone dropped QUITE a line.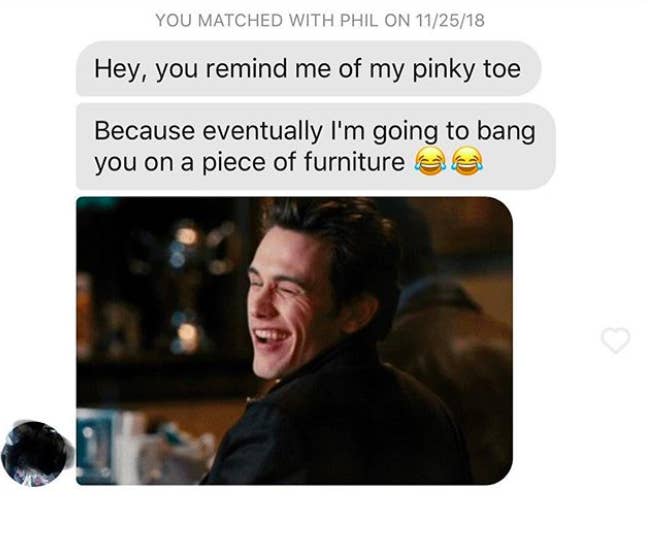 Or perhaps they just really, really wanted to let you know that they were obviously hinting at something.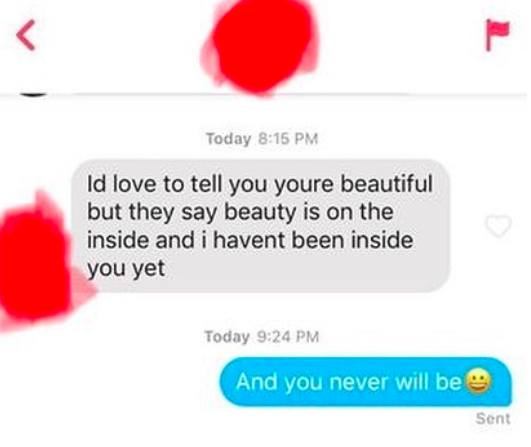 Do you have ridiculously funny receipts from someone you were talking to on a dating app? We want to see! Send us your screenshots in the drop box below, and your answer could be featured in an upcoming BuzzFeed Community post and/or video!