A Woman Shared Her Epic Fart Story On Facebook And It'll Give You Secondhand Embarrassment
"I'm thinking, do I leave? Do I leave the country? Is this happening??"
Blogger Laura Mazza took to Facebook yesterday to share a real WHIRLWIND of a story about what happened when she attempted to do yoga for the first time.
Please grab a snack, take a seat, and get ready to endure secondhand embarrassment while reading this epic tale that contains humor! High stakes! Tension! And, most importantly, audible farts!
First, Laura acknowledges her stomach problems and attempts to alleviate them with, you guessed it, YOGA.
Then Laura walks us through the thoughts nearly everyone has when they try yoga for the first time.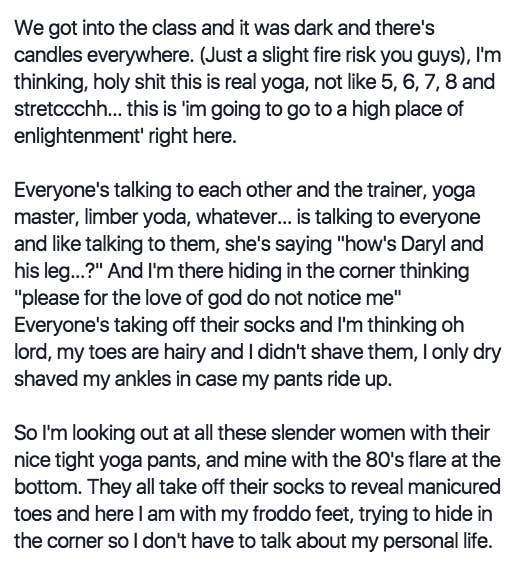 The class starts, and Laura is TOTALLY. KILLING. IT. Until, yes, *IT* HAPPENS.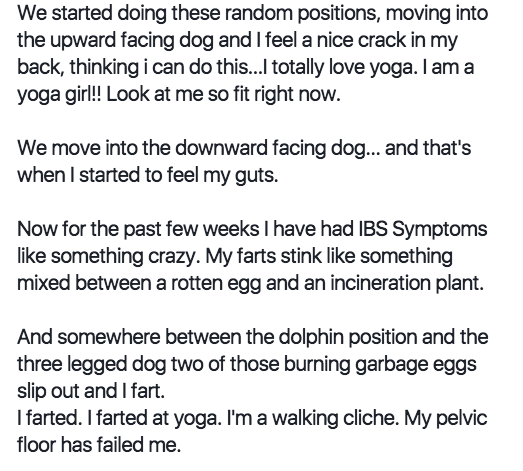 AND THEN: THE INNER TURMOIL! THE CONFLICT! WHAT WILL LAURA DO? WHAT WOULD YOU EVEN DO???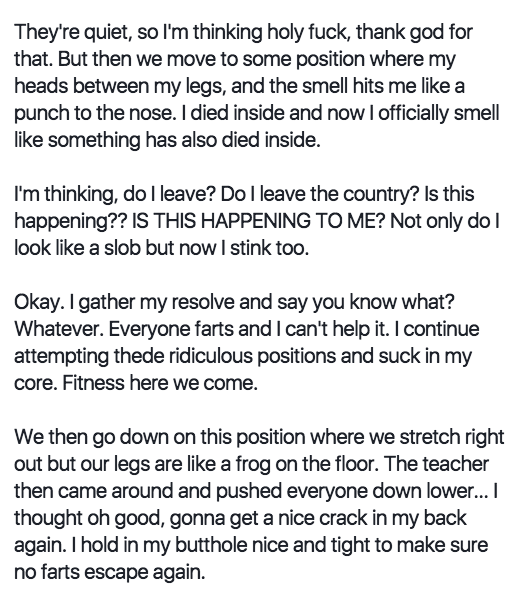 And just when we all think it simply cannot get any worse for Laura, it does.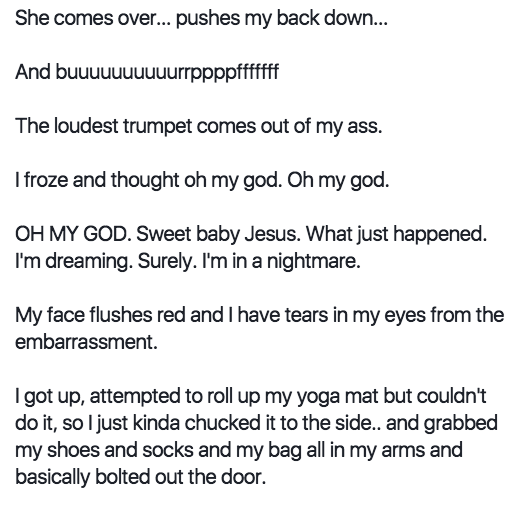 AND THIS IS WHERE OUR CHARACTER MUST DECIDE: STAY OR GO? But she goes, quickly and swiftly into the night. (And by night I mean McDonald's, because wouldn't you do the same?)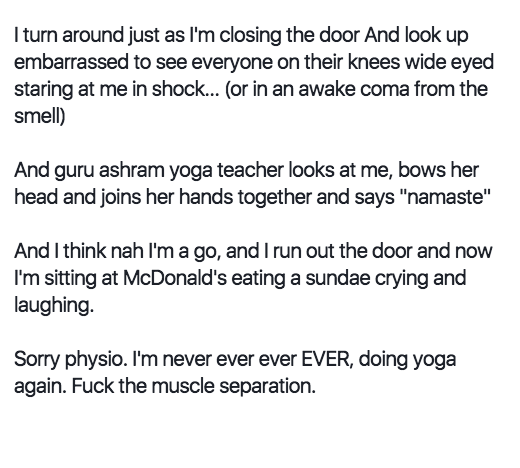 Luckily, people on Facebook found Laura's story hilarious and laughed right along with her.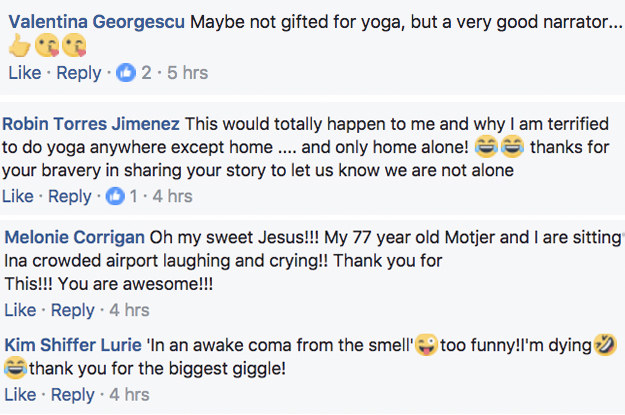 Laura, you are a true hero. A survivor of all embarrassing things. A legend. Thank you for sharing this epic tale.