A New Yorker Uploaded A TikTok Impersonating The MTA Subway Voice And The Original Voice Actor Responded To Her
"I'm delighted and honored that you would choose to imitate me. It made me laugh out loud! I've got seven words for you and your fantastic followers: Stand clear of the closing doors, please!"
This is Molly, a 23-year-old who currently lives in New York City. Molly recently blew up on TikTok after uploading a funny video imitating the voice that the MTA uses on its subways. You know the one, "Stand clear of the closing doors, please!"
"His son, Jake, DM'd me. It was the first thing I saw when I woke up, and my mouth literally dropped. I wrote him right back and then found his dad — Charlie's account. I started messaging Charlie and thought, 'you know what? I think we need some cold hard proof. My followers won't believe me without the voice.' Within minutes of asking, I had a voice note from Charlie!"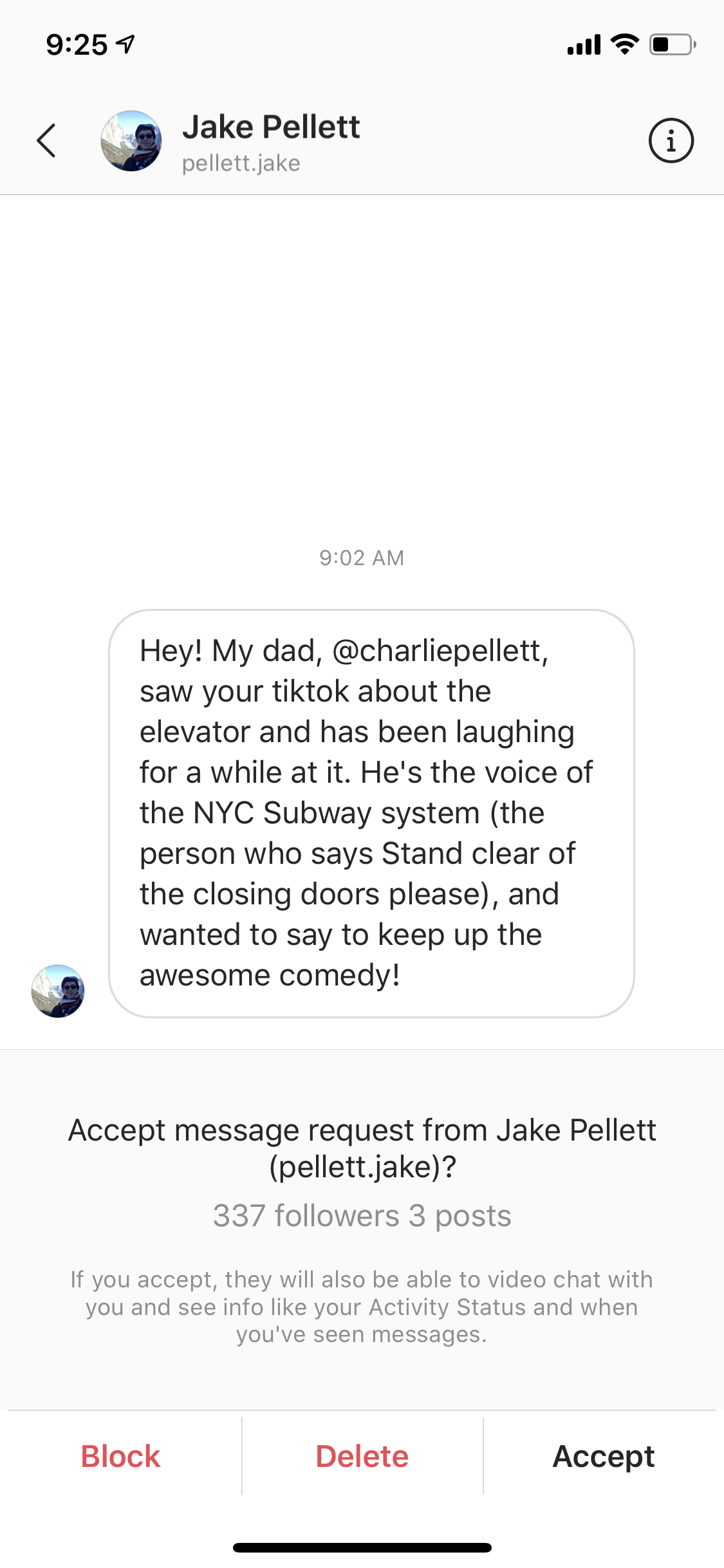 When asked how people were responding to her video, Molly said, "The reactions are amazing and hilarious. I have been getting a lot of comments from people saying that Charlie's voice memo made their day, that they feel safe hearing his voice, and that it makes them feel like they are back home in NYC. It's brought an overall sense of comfort beyond the laugh."
But — plot twist! — Molly's saga continued after her TikTok continued to get more exposure. The voice actor who announces platform arrivals and departures (aka Bernie Wagenblast) emailed Molly, sending a personalized voice note:
We really do love this wholesome New York moment Molly has gifted us! And remember...stand clear of the closing doors! PLEASE.