I know it's hard to imagine anyone else in the role, but it turns out Jason Isaacs came very close to not accepting the role of Lucius Malfoy when he auditioned for Harry Potter.
In fact, Isaacs wasn't even aiming to play Lucius — he wanted to play Gilderoy Lockhart!
Isaacs told Digital Spy that he was pretty pissed with casting when they asked him to read for Lucius. "I was about to go play Captain Hook and didn't want to do two children's villains."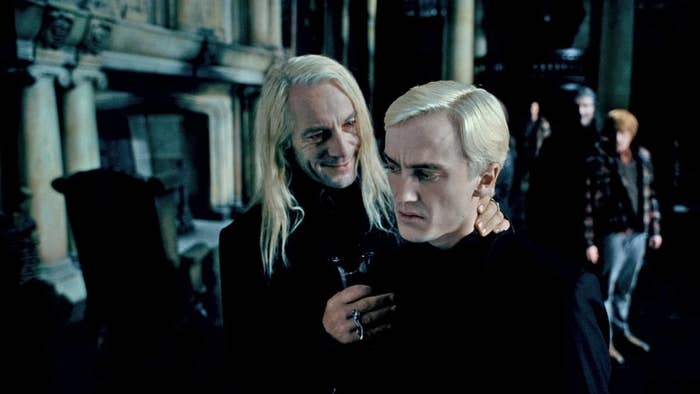 But, thankfully, Isaacs' family made a joint effort to convince him to do it.