Hello! I'm Farrah and I recently went to Canada for the first time in my life. Specifically, the British Columbia area. While I was there, I popped into a few grocery stores to see if there were snacks that weren't commonly provided in America. And OH MAN did I find some interesting ones, so I'm here to tell you about 'em.
1.
Ketchup chips: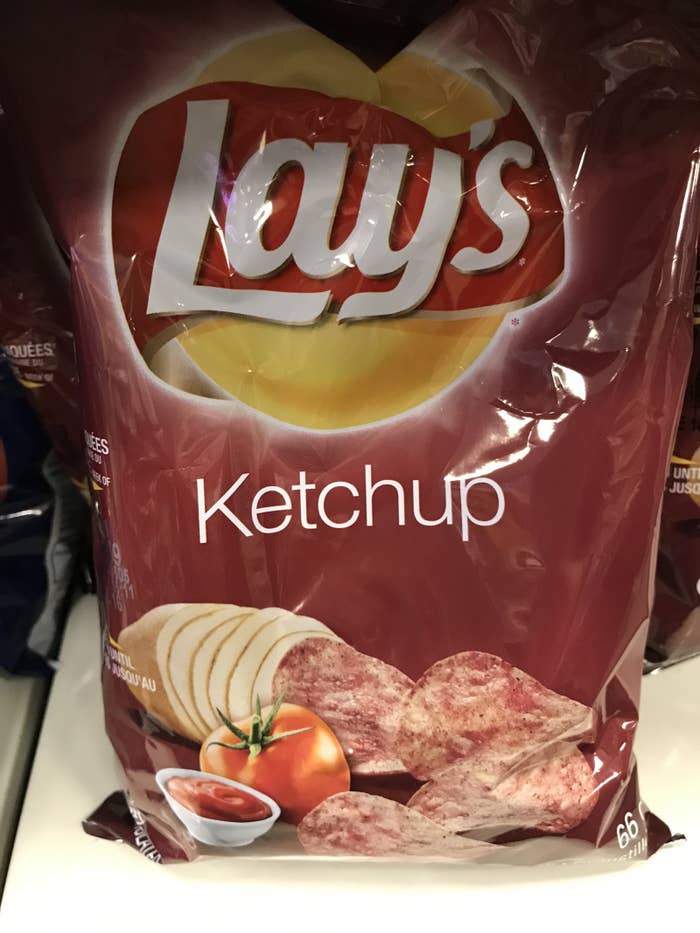 2.
All-dressed chips: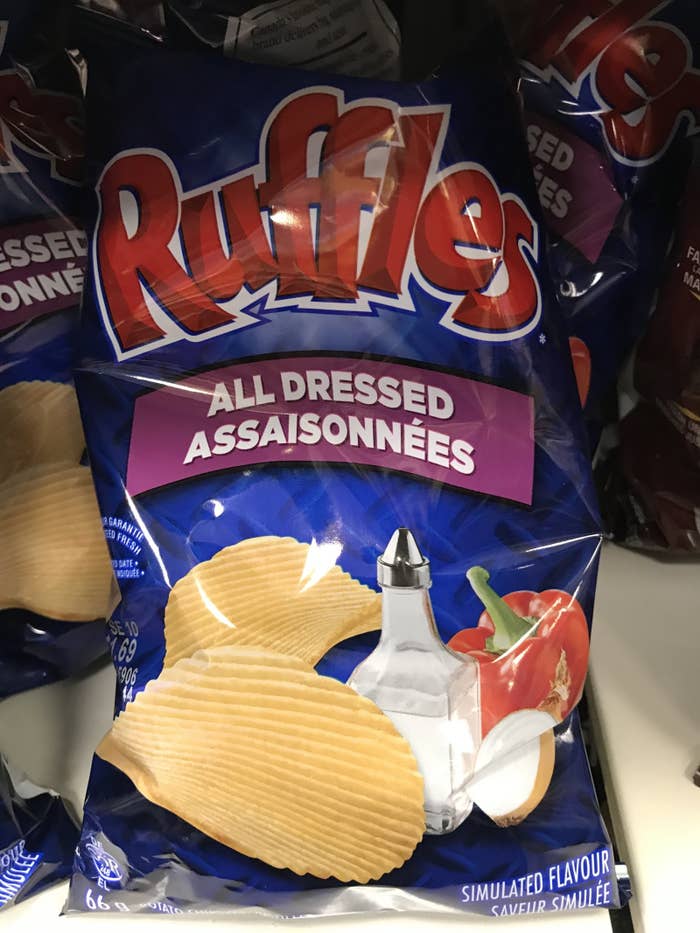 3.
Dill pickle chips: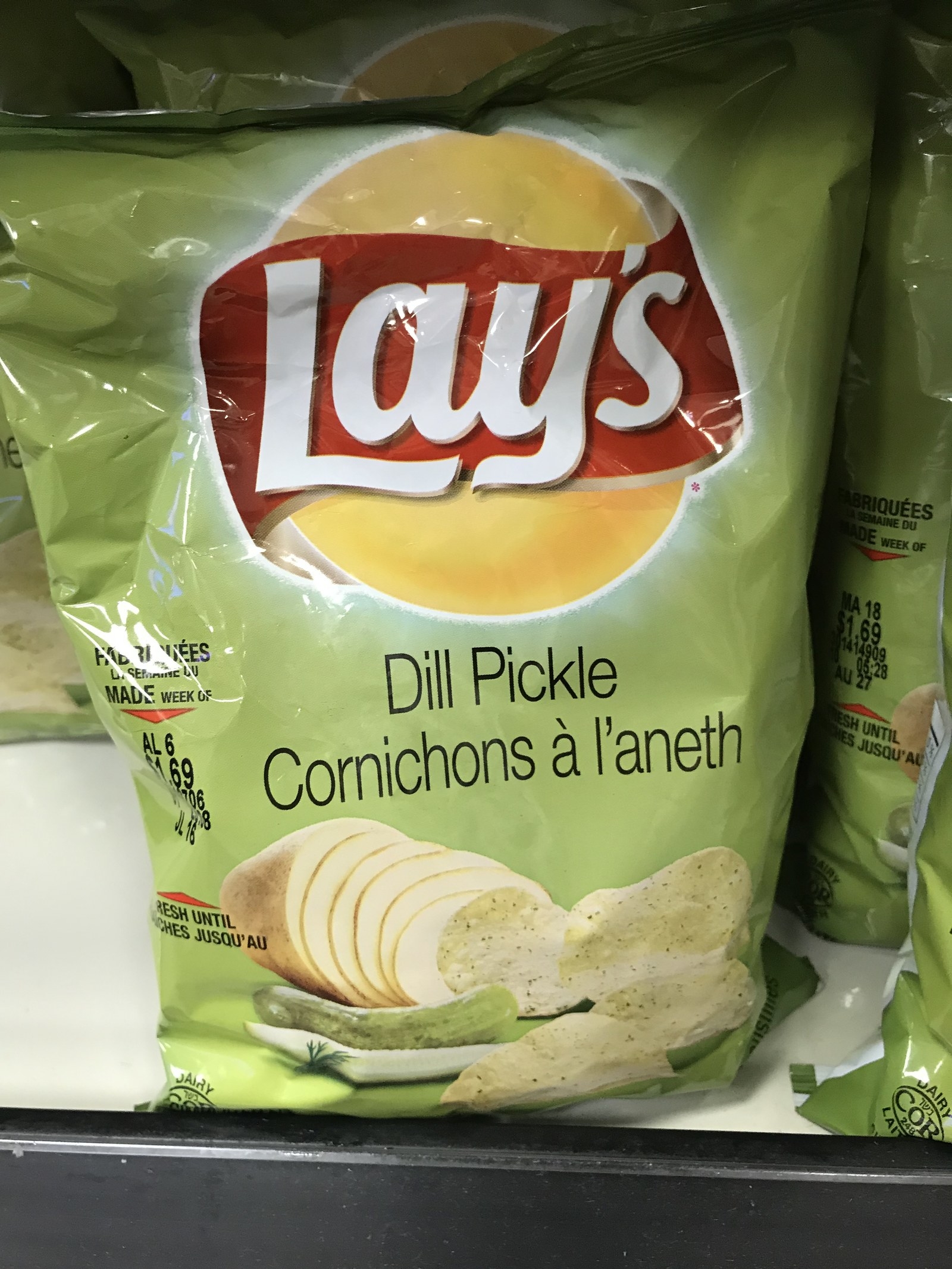 4.
Maynards Swedish berries: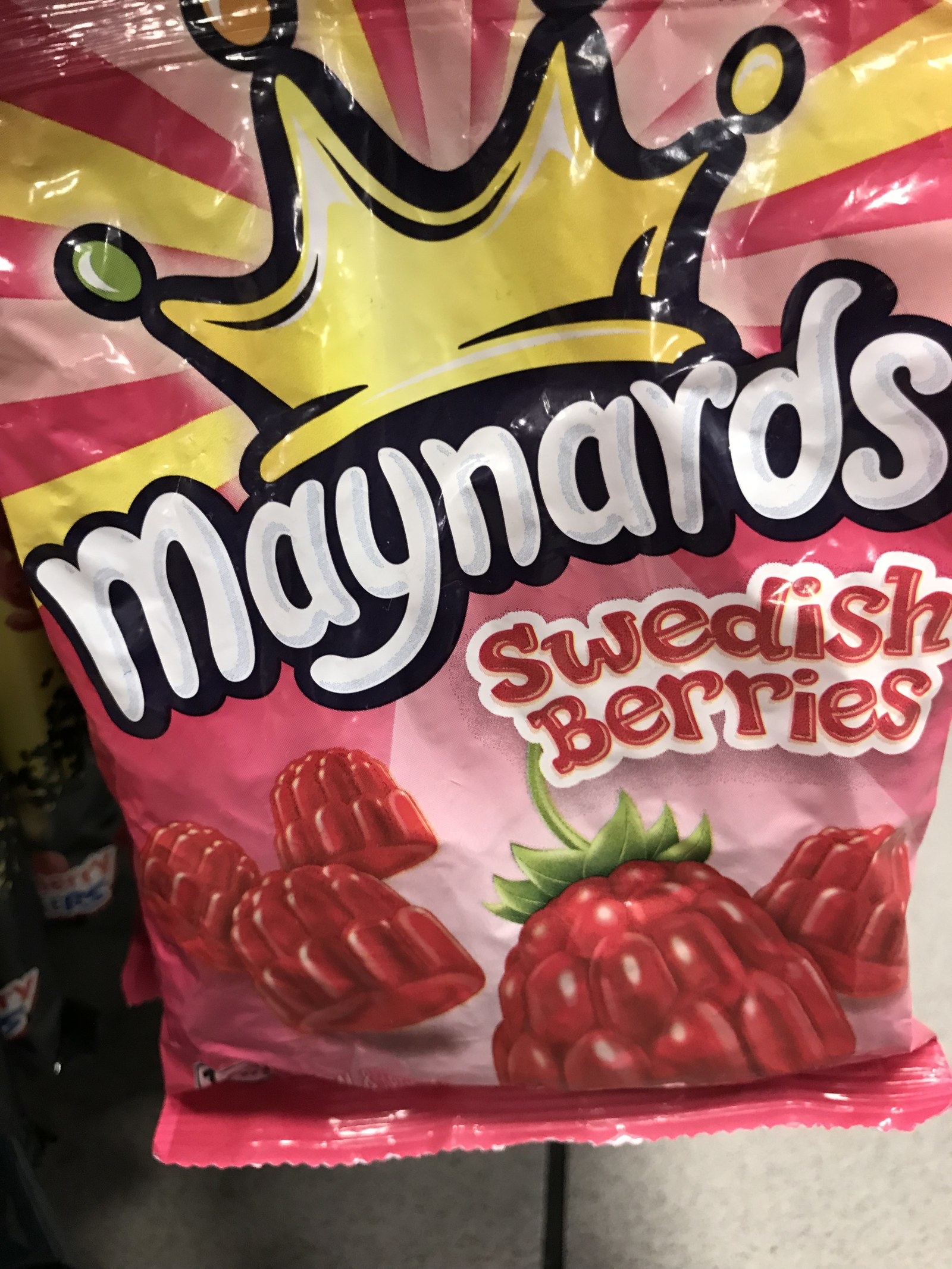 5.
Smarties: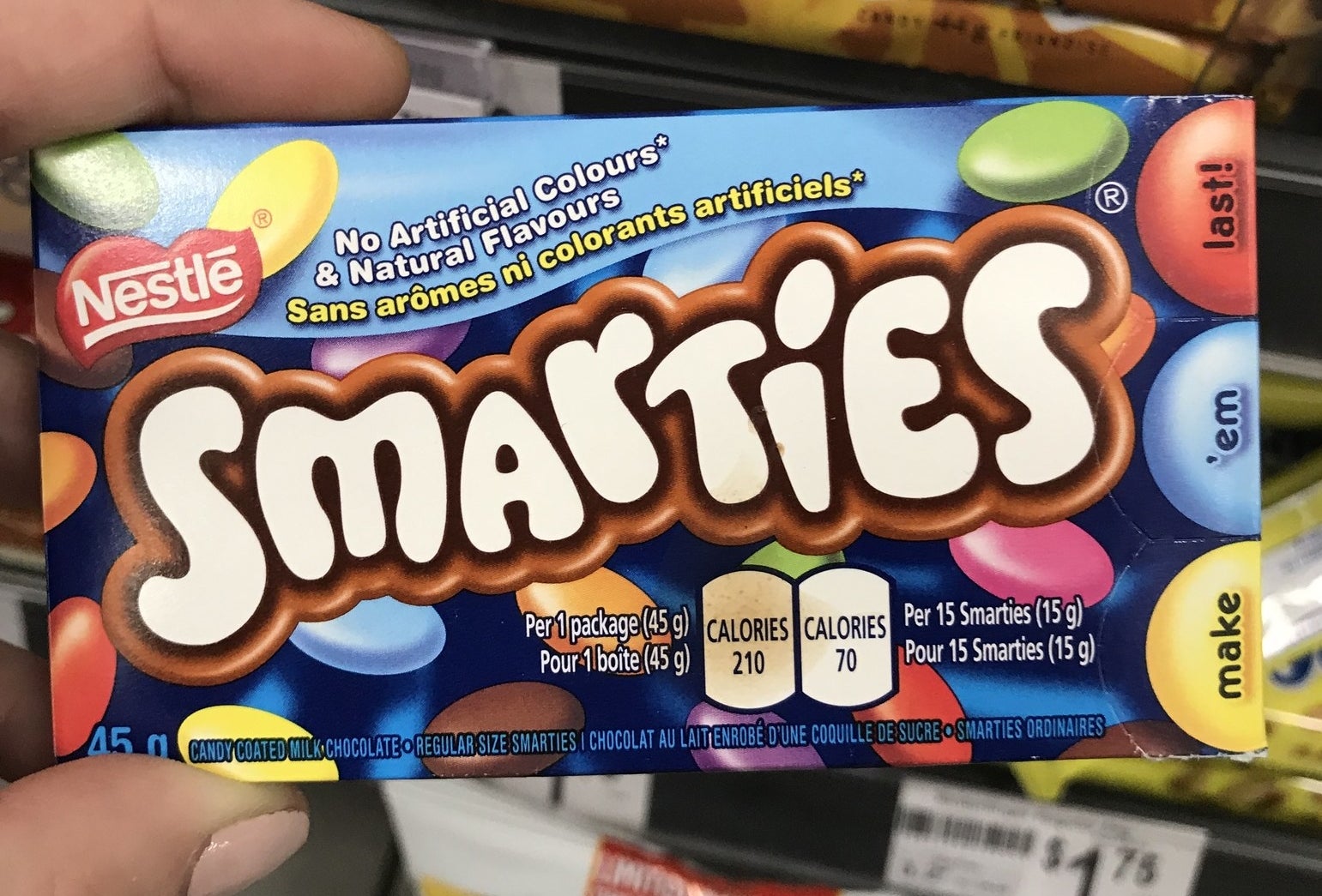 6.
Mr. Big chocolate bar: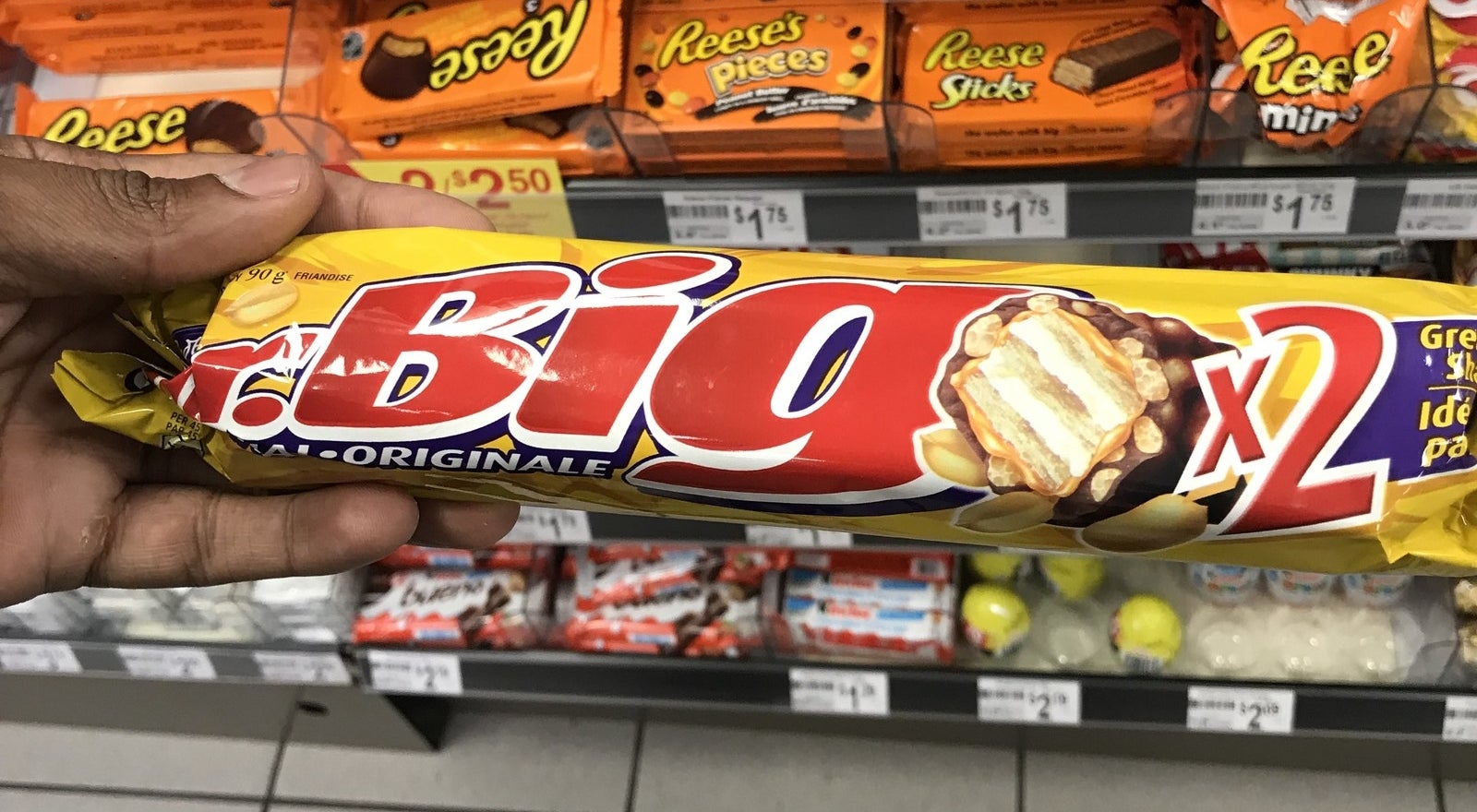 7.
Cheetos maple leaves: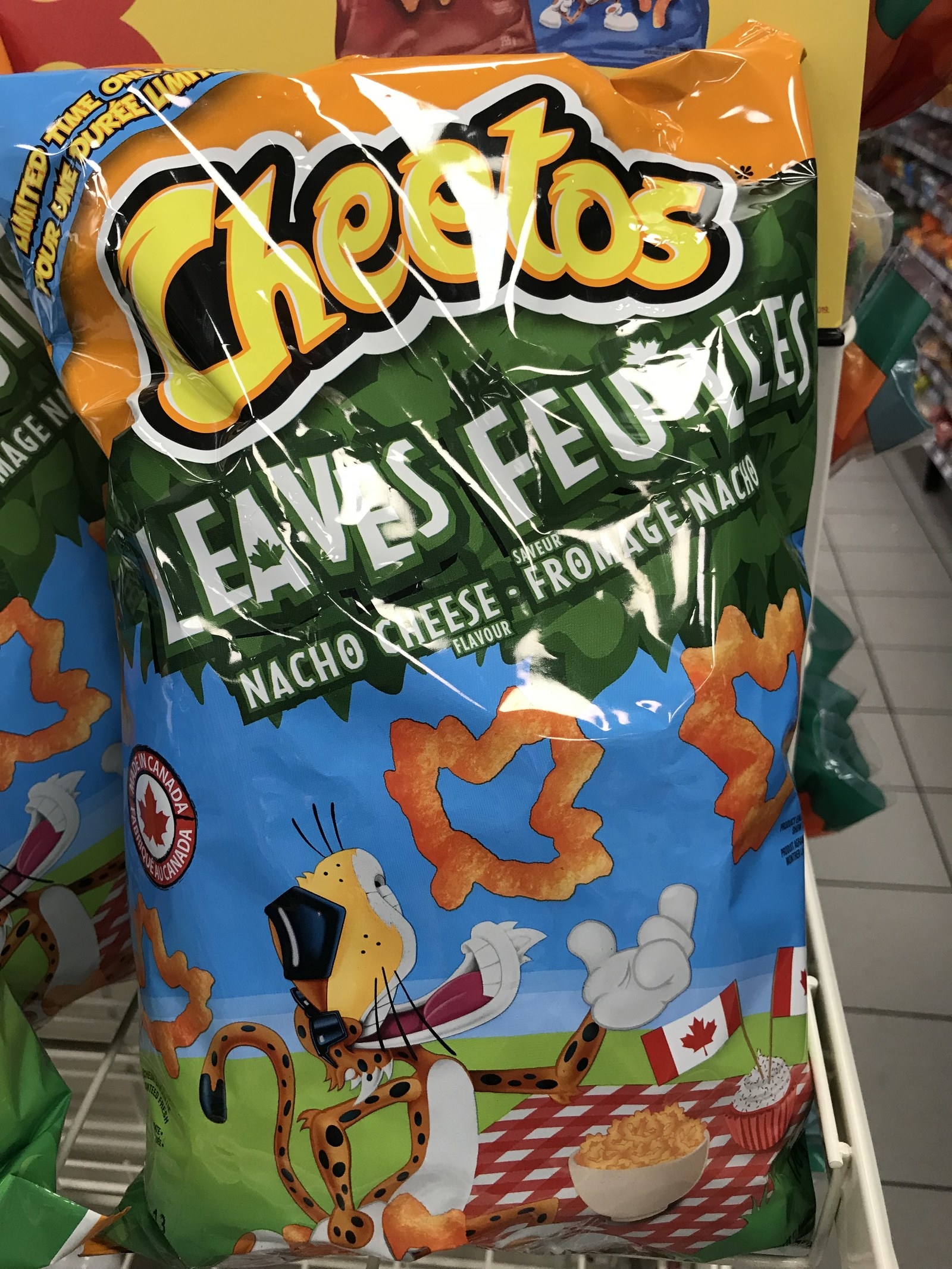 8.
Wunderbar chocolate bar: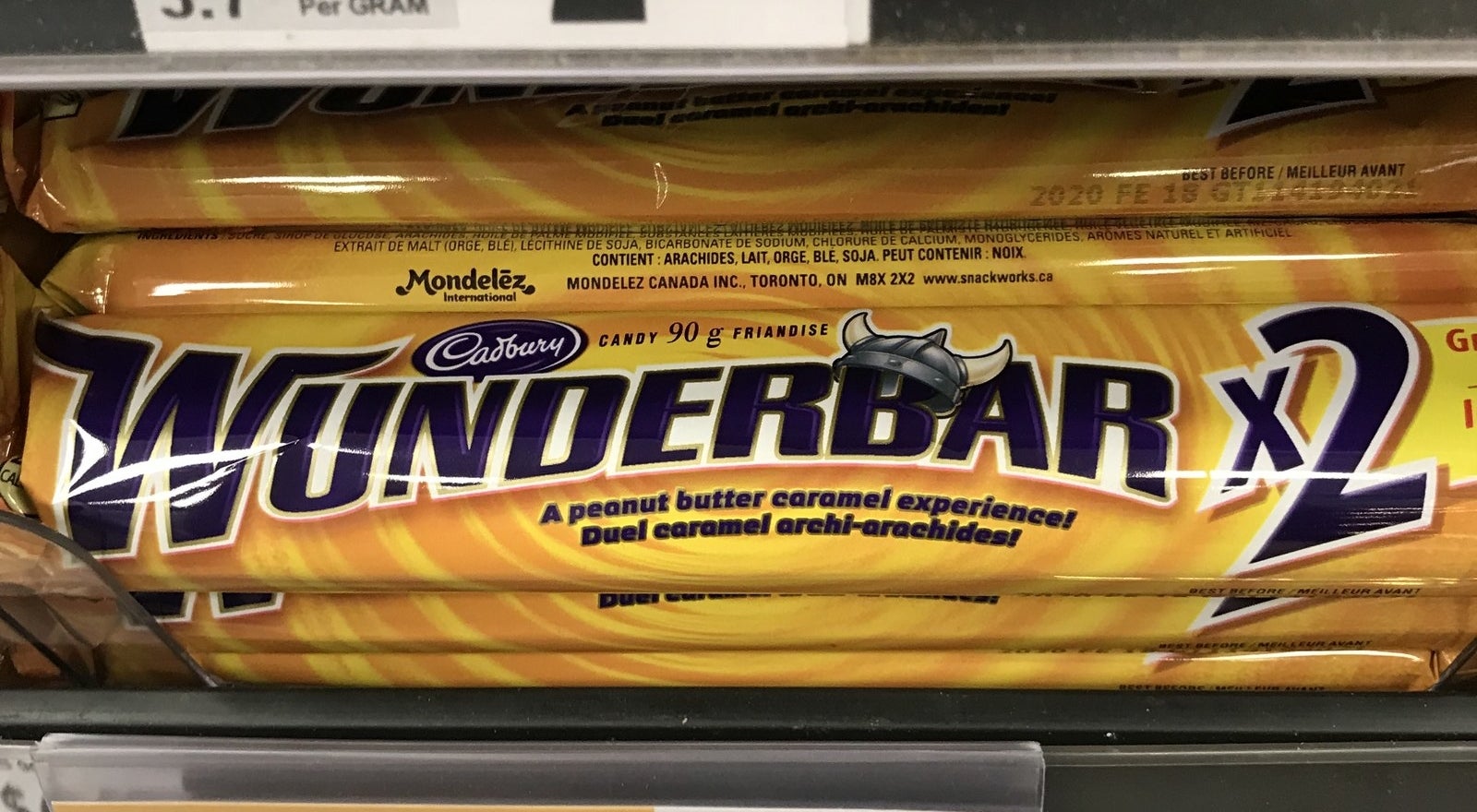 9.
Shrimp-flavored chips: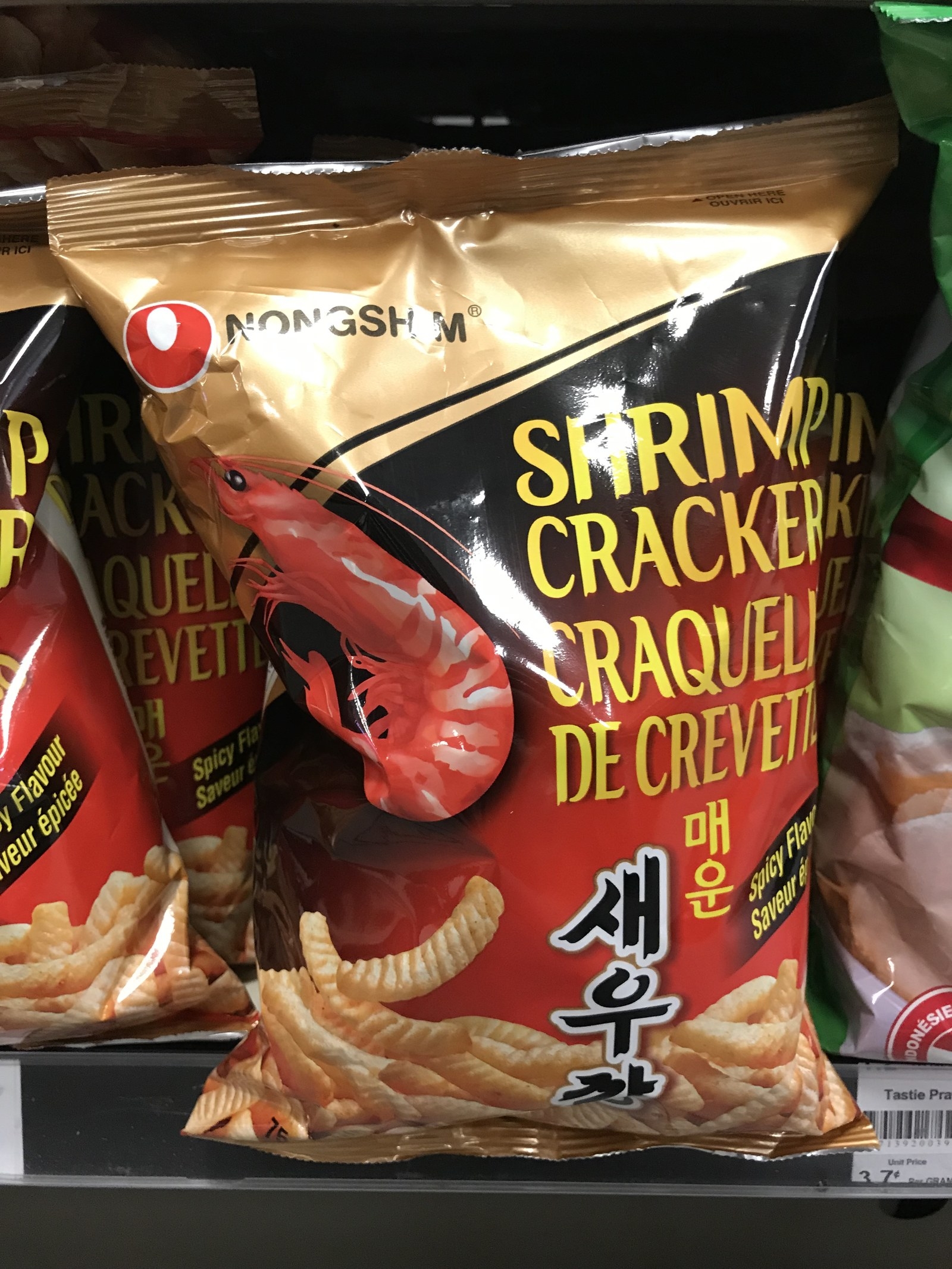 10.
Coffee Crisp chocolate bar: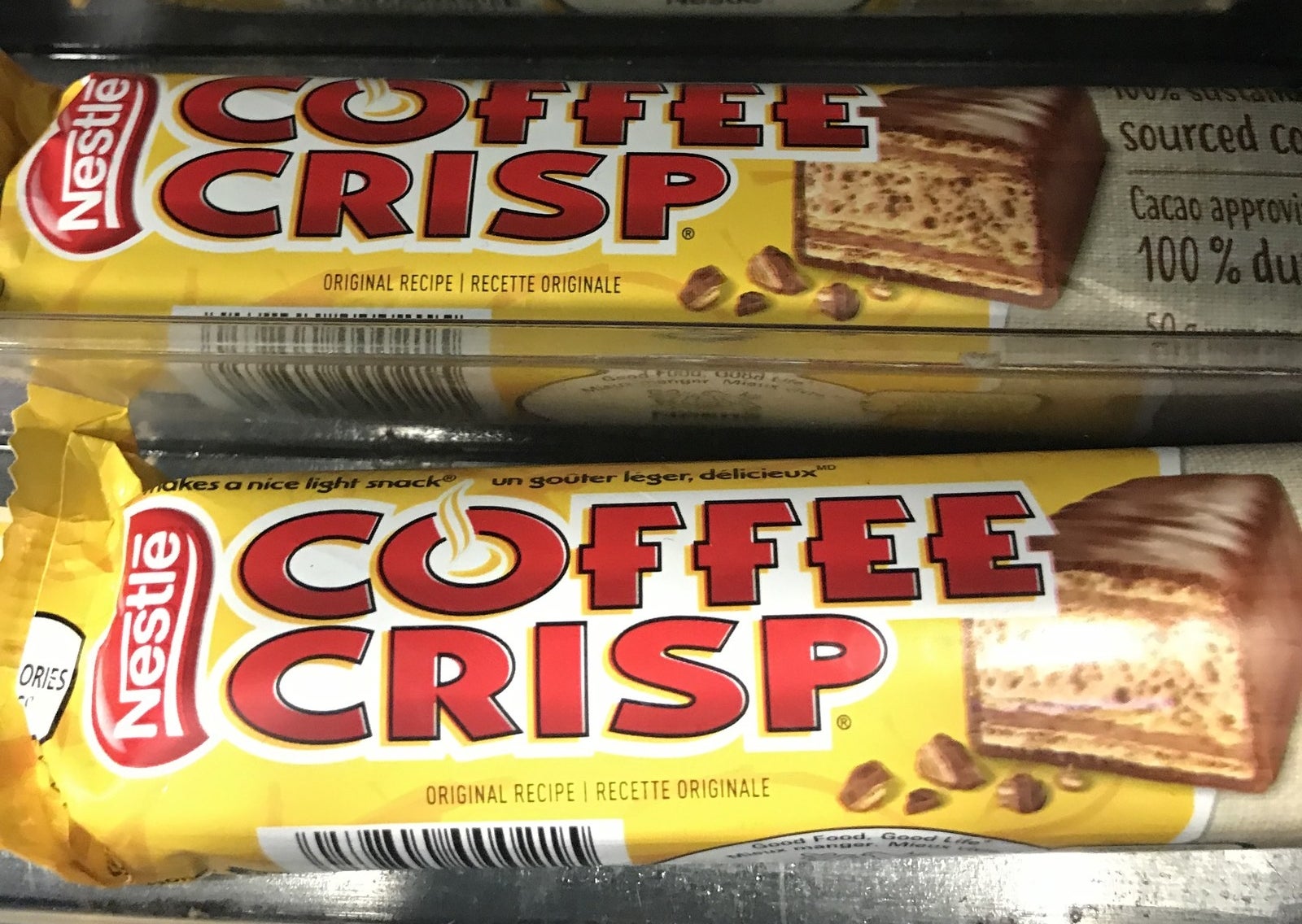 11.
Kettle maple bacon chips: