I Tried The Spray Tan That A-List Celebrities Use And It Was DRAMATIC
Could I get a natural glow with a fake tan without looking orange???
Hi guys, I'm Farrah! I'm pretty pale and have sensitive skin. I've never had a spray tan in my entire life for fear of turning orange, and honestly I am not about to rock the same look as the current leader of our country.
I recently heard about Vita Liberata spray tans, which is the first completely non-toxic, no chemical tanning spray. I was impressed to learn that Bella and Gigi Hadid, Hailey Baldwin, Lily Aldridge, Sofia Vergara, and Lea Michele use this particular brand to achieve beautiful bronze tans. AND THEY DON'T EVER LOOK ORANGE.
Basically, I was READY to be turned into a celebrity. Bring me on a red carpet, baby.
ALRIGHT, let's jump to the before and after. IT WAS DRAMATIC.
Here's the difference in my back. I truly felt like a glowy goddess.
Day one: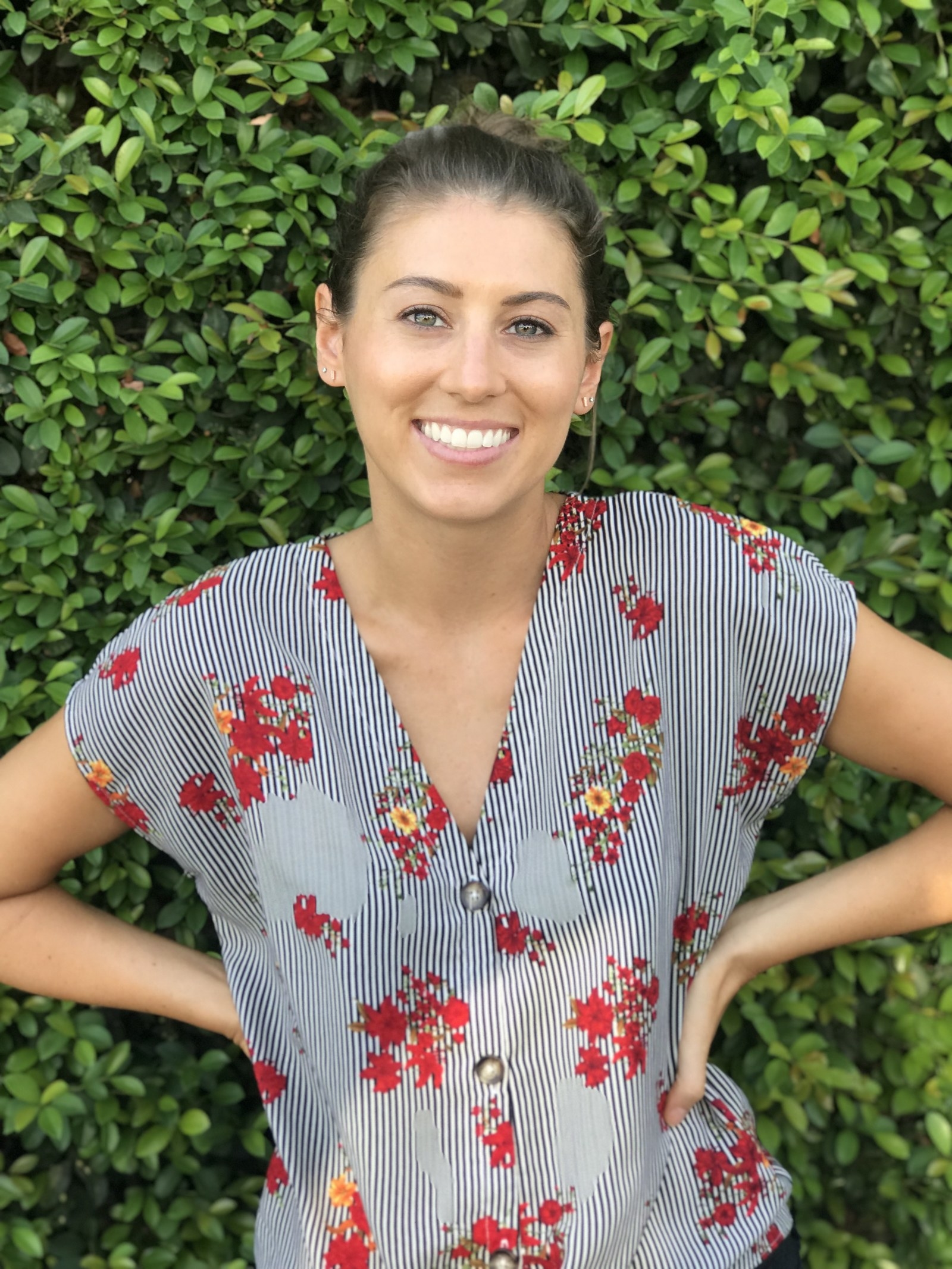 This is also day one, but I had my co-worker take my photo in direct sunlight so you could see what it looked like. Also, I couldn't open my eyes into the direct sunlight. DON'T JUDGE.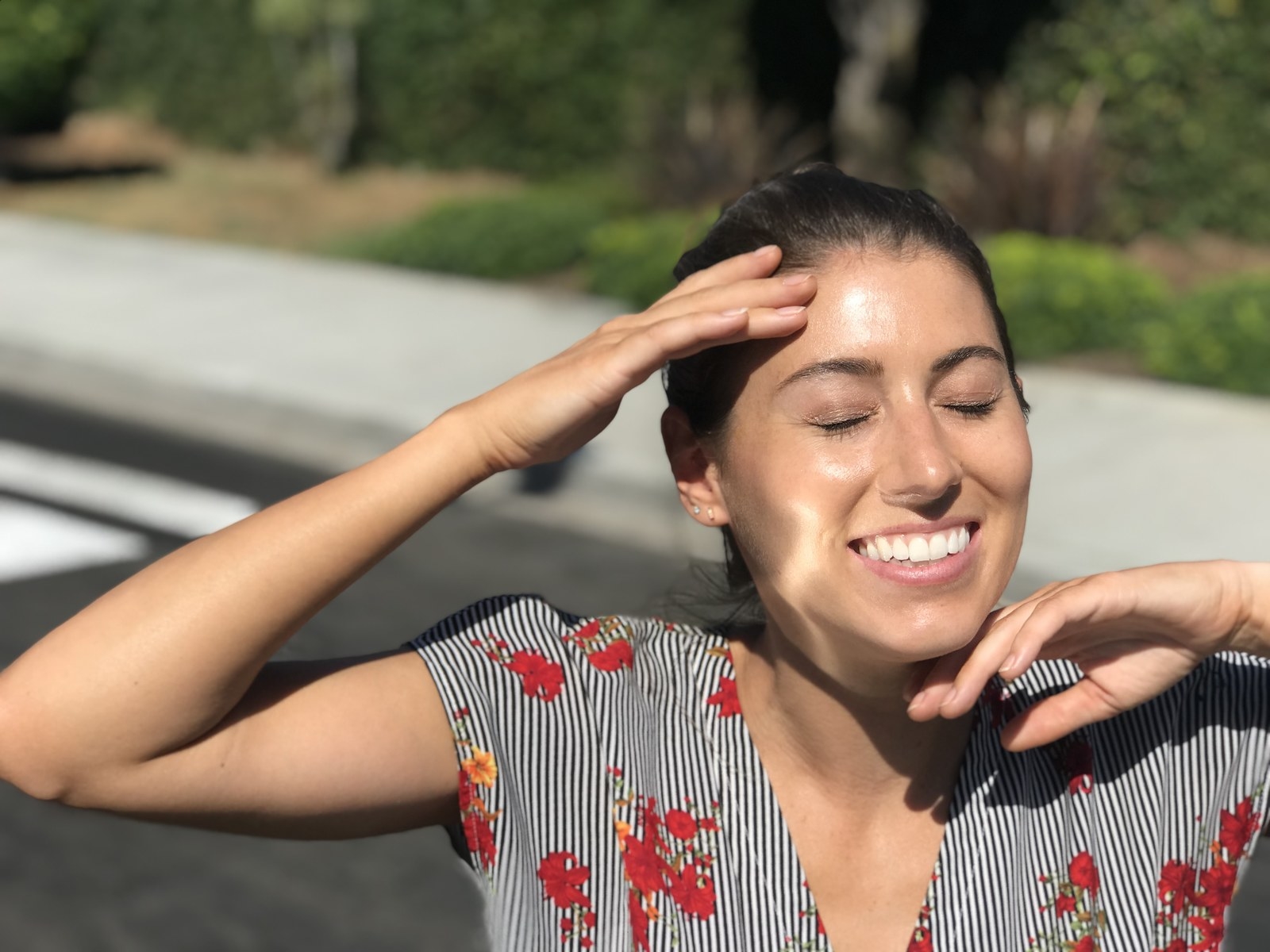 Day two:
Here's a full body shot from day two. It feels stupid to type this, but I felt way more confident than I usually do rockin' this tan. My skin felt smooth, soft, and looked incredibly, INCREDIBLY even.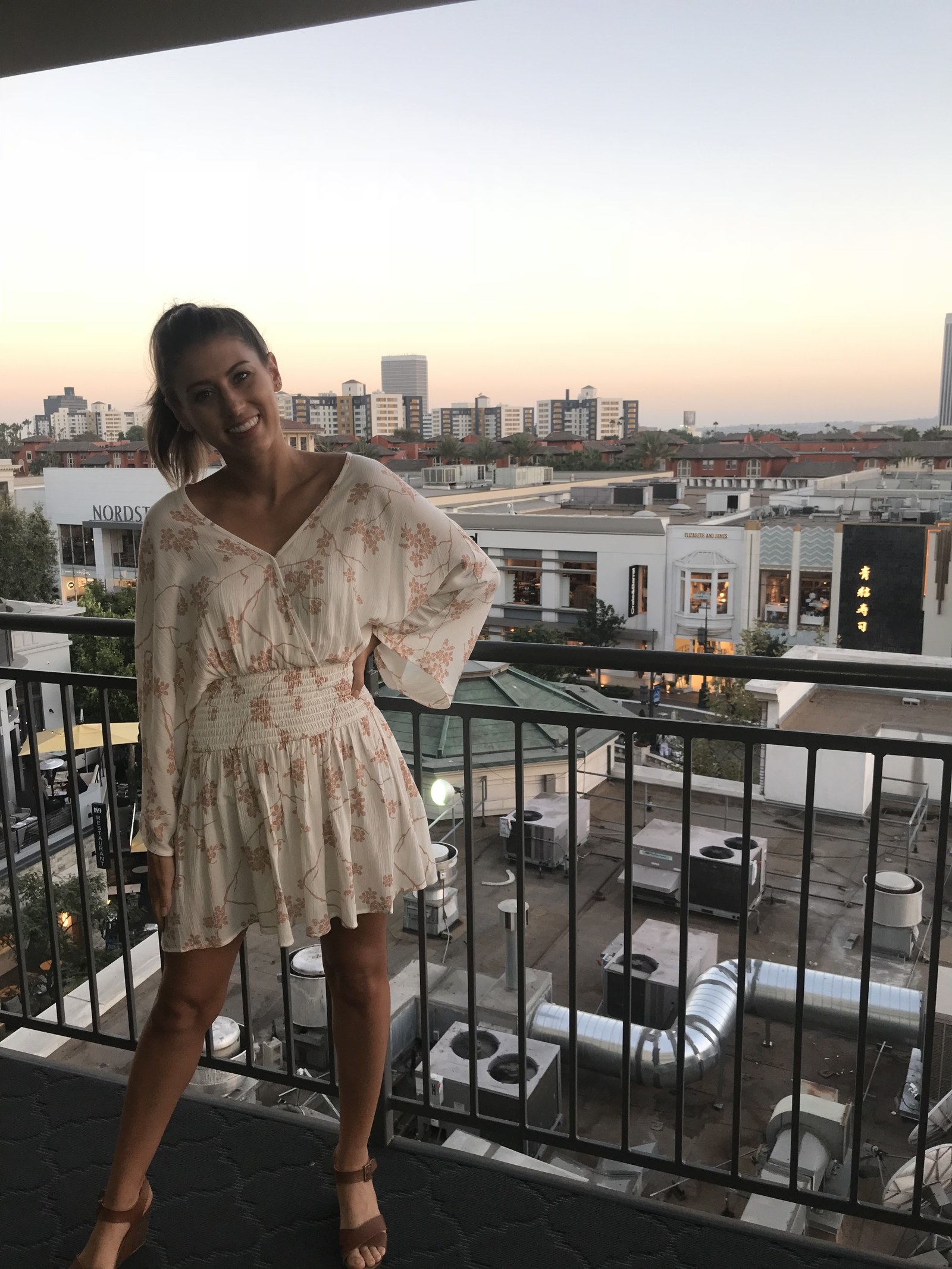 Day four: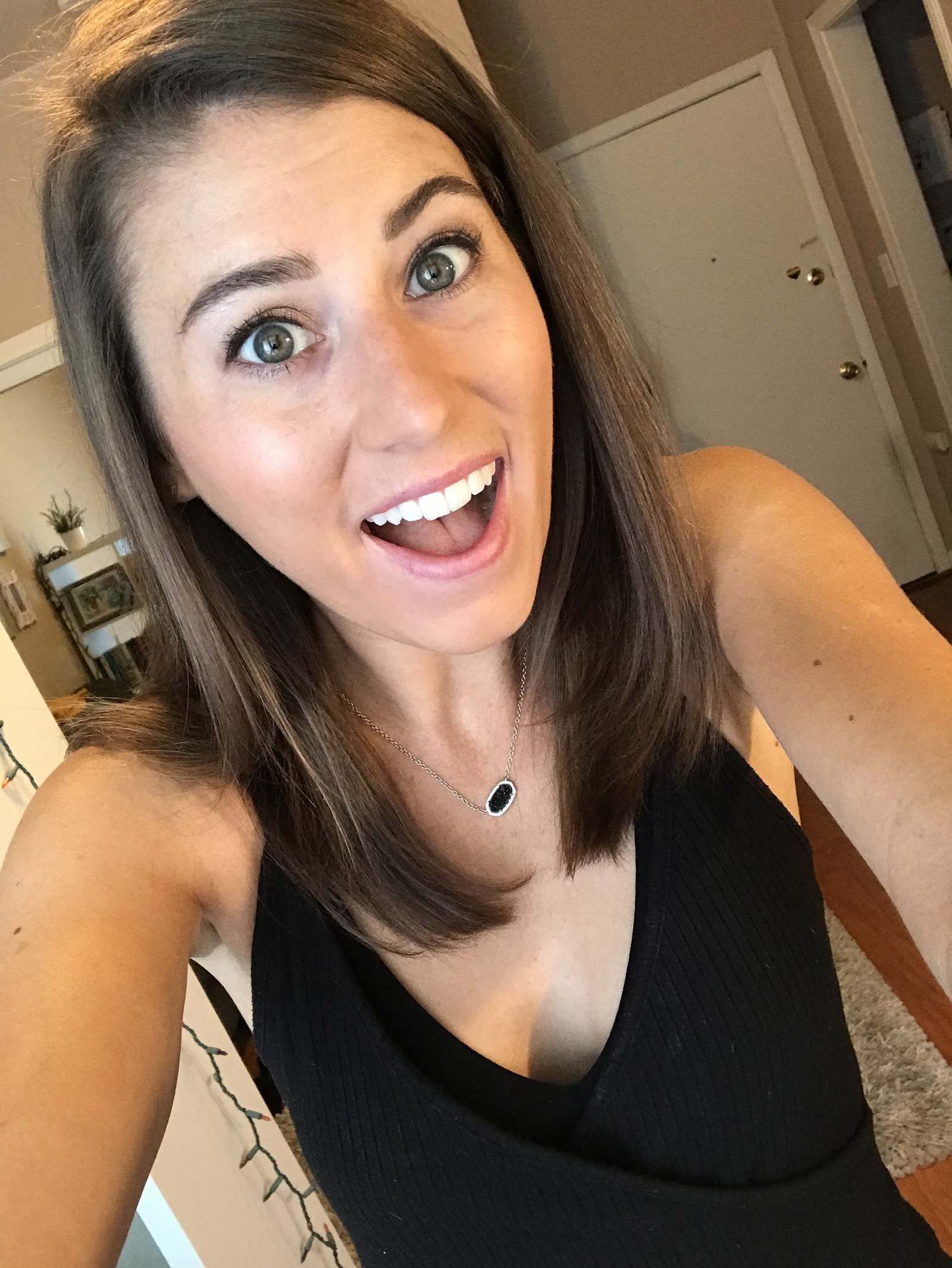 Day nine: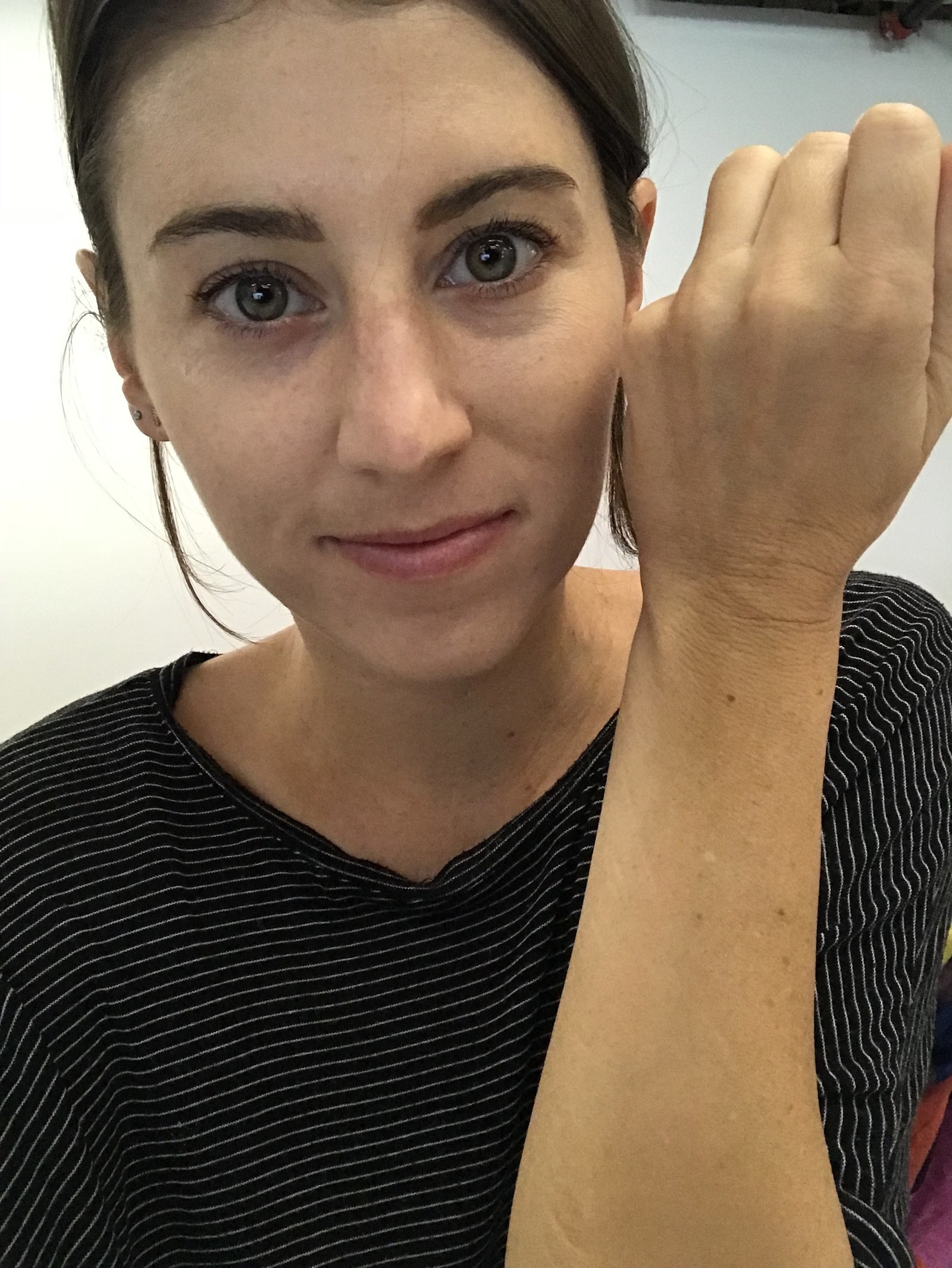 Here's what I learned from my first spray tan experience:
* High quality, organic, non-toxic spray tans like Vita Liberata are best for people who have sensitive skin.
* My skin also didn't feel dry or crack weirdly with this tan.
* I wish this lasted an entire month, but I'll take a week.
* Even though it doesn't last super long, I get why this would be appealing to wear on the red carpet. Or, if you're a normal person like me, to any kind of special occasion.
* It is possible to achieve a fake tan without looking orange.
BuzzFeed was provided a Vita Liberata tan free of charge.