Hi guys, it's Farrah. And on the right, it's Lea Michele: Broadway actress, Emmy Award winner, and Glee superstar. One thing you might notice from this photo is that her skin is straight-up GLOWING. In fact, she always seems to have ~flawless~ skin and makeup.
Let's take a look at exhibit B...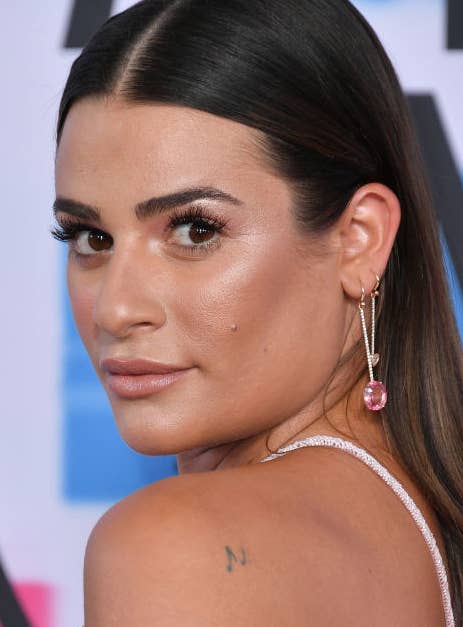 To start off, one of the pieces of advice Lea gave was this: "Beauty begins from within, and you should always take care of the inside first. Make sure you're drinking enough water, getting enough sleep, and eating well." Which is always a great reminder!!! Our skin hates too much caffeine and little sleep.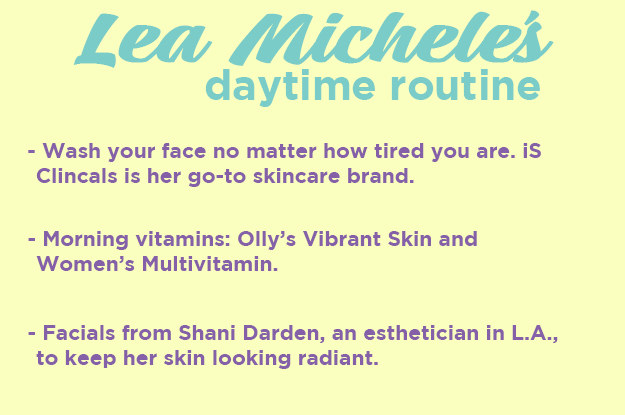 Washing my face every morning and every night was already a routine for me, so I gave the iS Clinical cleanser a shot. It's a lightweight cleanser that felt refreshing and not too drying on my sensitive skin. I felt ~fancy~ using it.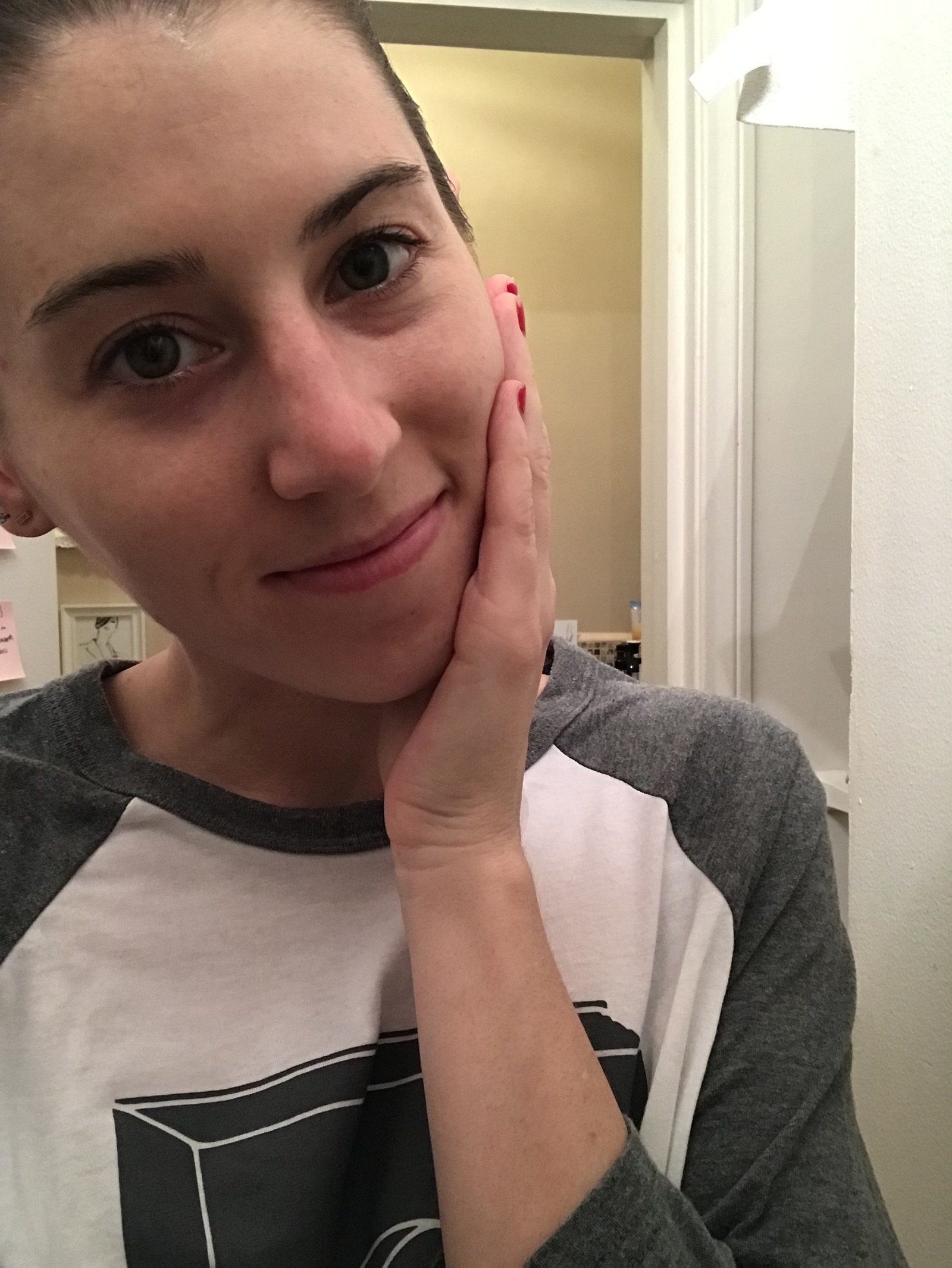 On top of getting enough sleep and eating well, Lea believes in taking vitamins in the morning. It was like I got to start my day with TWO pieces of candy since Olly's Women's Multi takes like sour strawberry — and it's a gummy. I'd rather eat two of these in the morning than swallow a GIANT-ASS vitamin.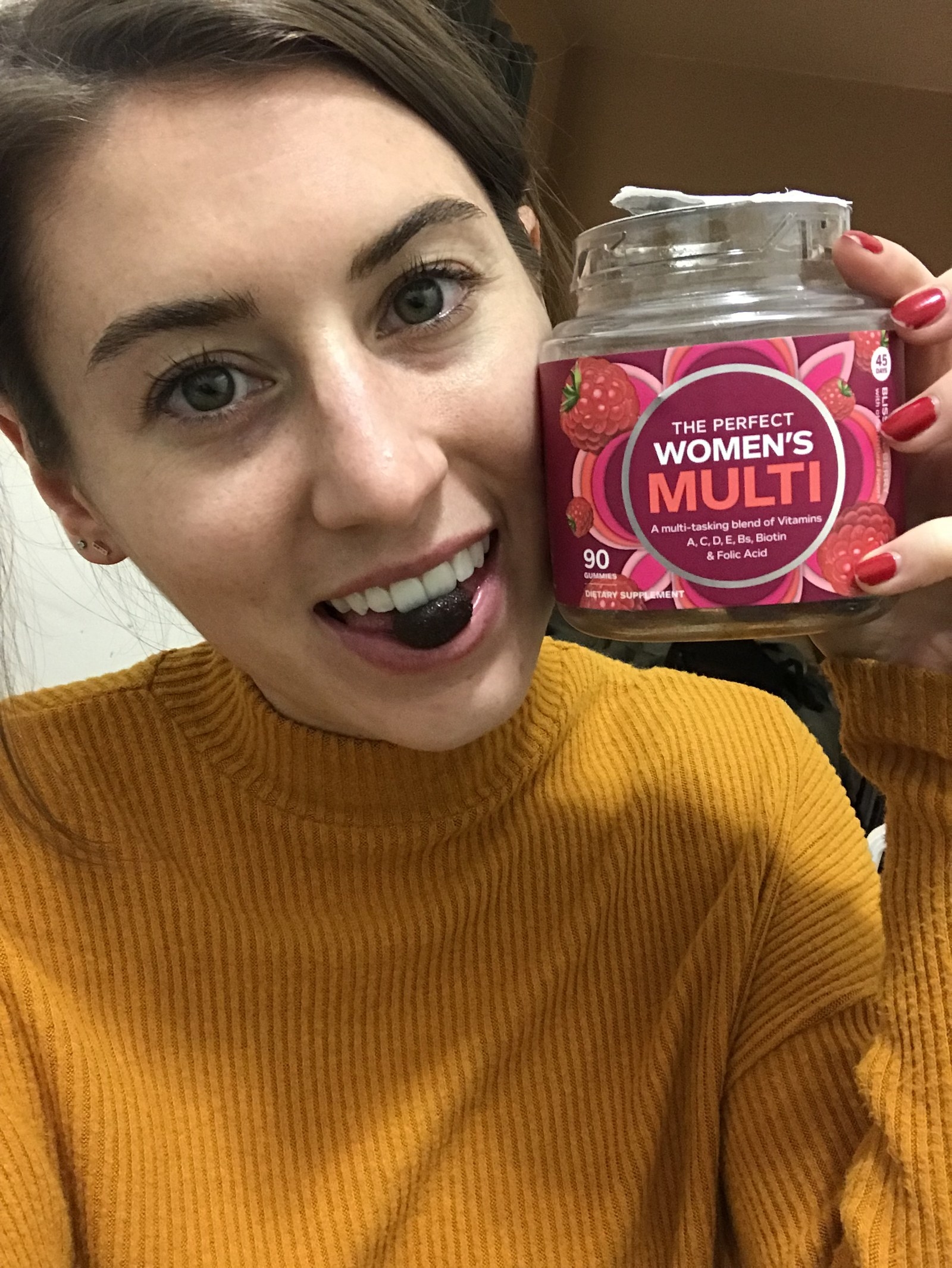 This next part was my favorite by FAR. Because Lea receives facials from esthetician Shani Darden once a month, I contacted her to see if I would be able to experience a facial the way she does. Lucky for me, Shani had time to get me in!
Did I feel pampered? YES. Shani's facials are roughly an hour long, customized for each individual's skin type.
Here's everything that went down during my facial:
1. Skin is cleansed.
2. Shani looks at your skin to see what's going on.
3. Vibration therapy: Tones, tightens, and lifts the skin.
4. Skin peel. ("The peel will depend on your skin type," Shani told BuzzFeed. "With Lea, I usually do a pretty strong peel. She loves a nice, strong peel."
5. Extractions.
6. Mask. (This is also customized depending on what your skin needs.)
7. Microcurrent. ("It's like exercise for your muscles. It can give you a lift, define your cheekbones.")
8. Ultrasound to penetrate a product into the skin.
9. LED light. ("This boosts collagen into the skin, reduces fine lines and wrinkles, and helps with acne.")
Shani also noted, "If Lea's doing a red carpet, I won't do extractions."
To give her skin some MORE TLC, Lea also takes Vibrant Skin vitamins to help boost collagen. And CLEARLY it shows on Lea, whose skin looks timeless!!!!!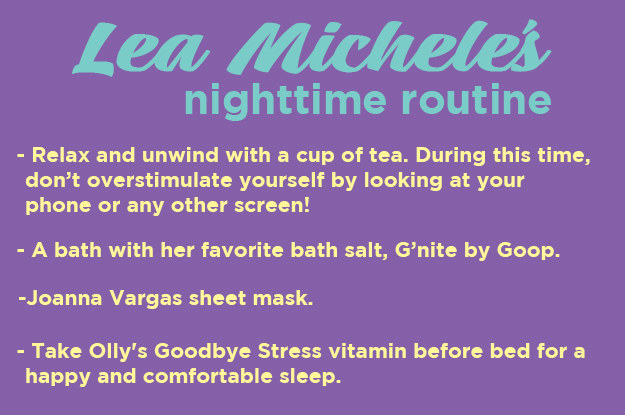 Um, can I just say I LOVE Lea's nighttime ritual of not looking at her phone? As someone who stares at a screen all day, it was nice to unwind and relax by putting my phone away and on DND. I also chose chamomile tea and slept VERY well the entire week.
To continue my pre-bedtime ritual, I used Lea's favorite bath soak: G.Nite by Goop. I'm not going to lie, when you put this stuff in your tub, it looks as if you've just placed a very dusty shoe in clean bathwater. The sandalwood scent was strong. I was skeptical, but once I got in...WOW. It was nice! I could smell the essential oils more than the sandalwood, and my muscles felt really relaxed.
The last step in the pre-bedtime routine was taking a stress-free vitamin for peaceful sleep. Lea loves Olly's Goodbye Stress vitamin, so I tried it out. I'm not sure if it was the soak, the vitamin, the tea, or ALL OF THE ABOVE, but I slept so, so well throughout the entire week.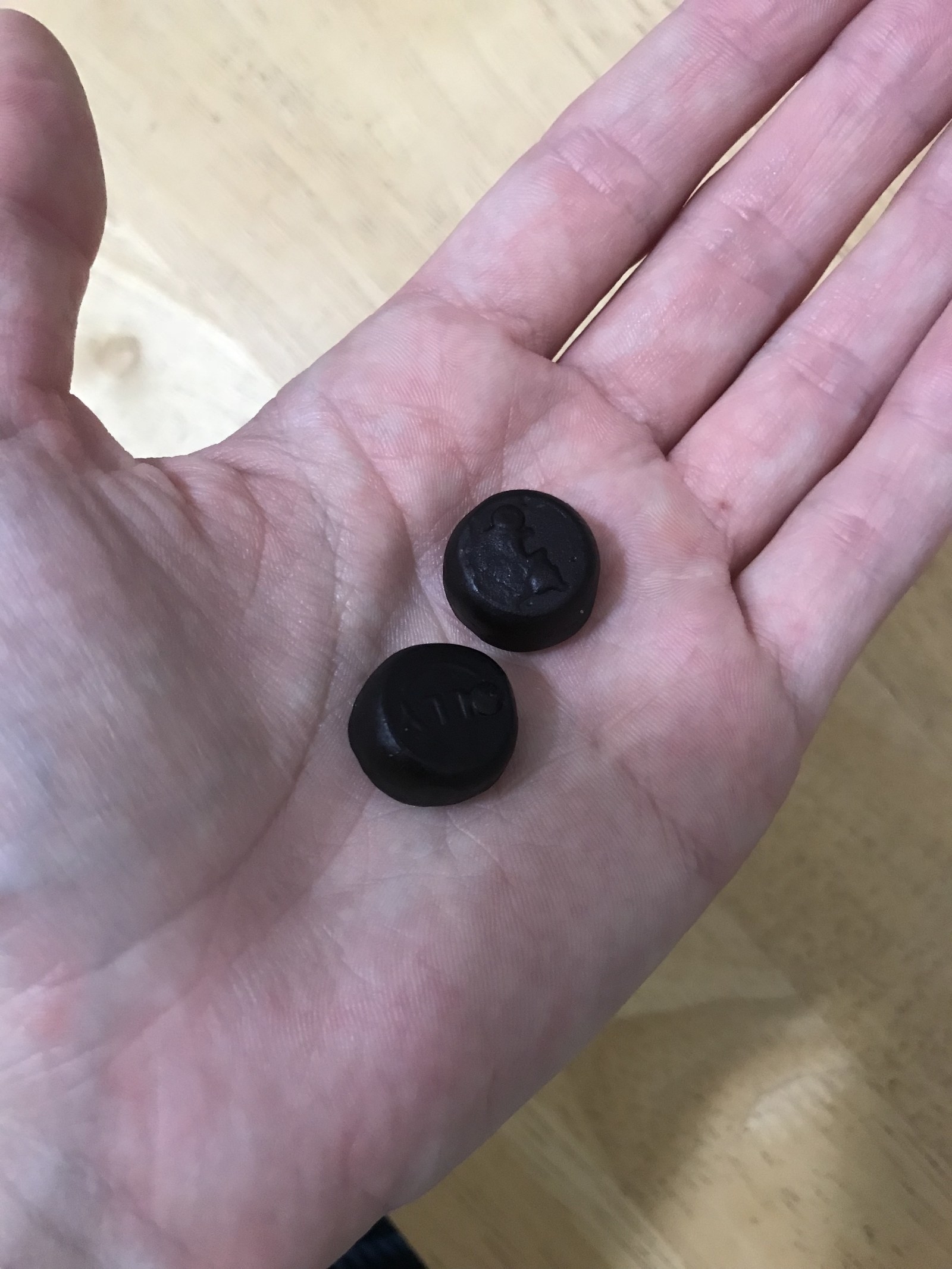 So, after living by Lea Michele's beauty routine for a week, this is what I learned:
- I love facials and now see why celebrities pay talented estheticians to take care of their skin.
- After a week, the Vibrant Skin vitamins seemed to make my nails stronger. So I have to believe they were also giving my skin a bit more lovin', too.
- Taking time to unwind after a long day is incredibly important — and helped me sleep better.
- Chamomile tea might solve all my problems.
Note: Some of these products/services were provided to BuzzFeed free of charge.