Gather around, my friends, because I got something I wanna taco-bout!!!! (Heheh.) If you're a fan of Taco Bell and summer vacations, GET READY TO PACK YOUR BAGS, because I'm about to tell you how you can score a room at the very first TACO BELL HOTEL (which will be located in Palm Springs, California).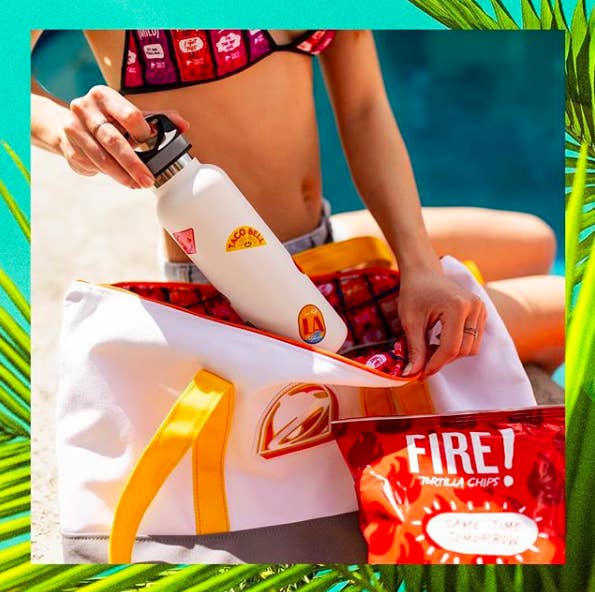 Here's what you need to know to book your stay: On Thursday, June 27 at 1 p.m. EST/10 a.m. PST, you can head over to the hotel's website for a chance to book one of its exclusive, taco-themed rooms. So, basically, set your alarms NOW.
Because this is more of a pop-up hotel, it is for a limited time. Check-in begins Aug. 8 and final check-out is Aug. 12. But! There's no minimum night stay.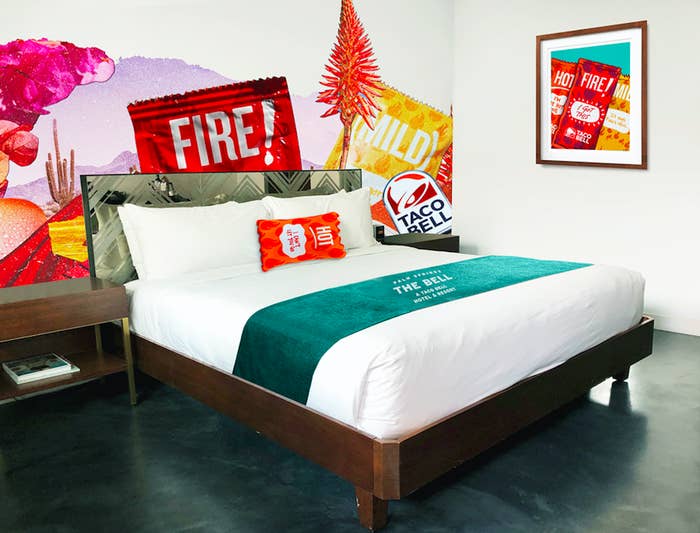 There will be tons of entertainment on site, like a "Freeze Lounge," dive-in movies, live performances, a salon offering taco-inspired nail art, and more. And, of course, *all* the Taco Bell food options.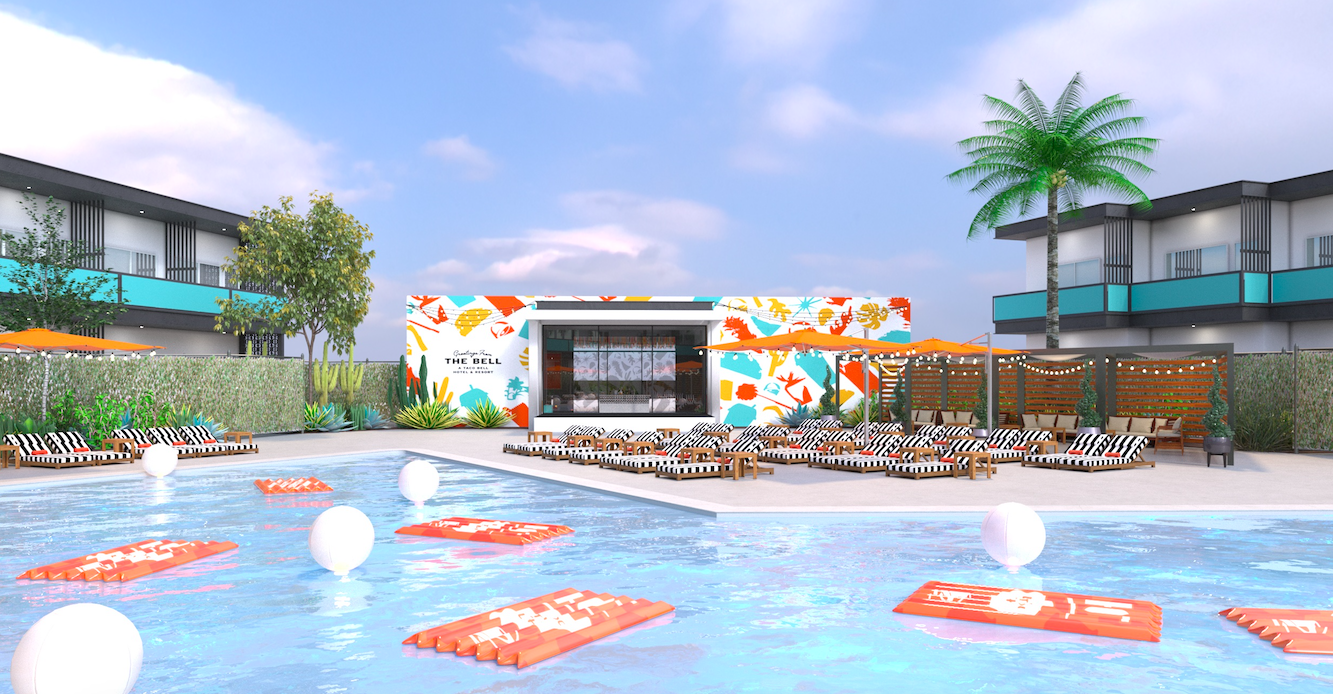 The hotel is located at 333 E. Palm Canyon Drive in Palm Springs, California. The room prices start at $169 per night.