You may vaguely remember this '90s movie called The Seventh Brother, in which an adorable puppy named Tiny goes missing.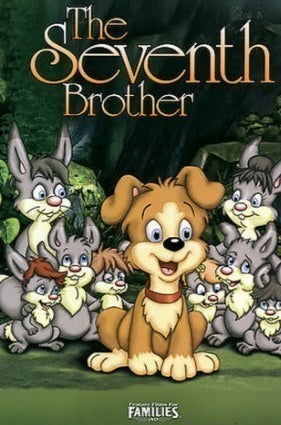 Tiny literally falls off a cliff chasing a frog and gets lost in the woods, then has to SLEEP UNDER A BRUSH DURING A HUGE THUNDERSTORM because the world is cruel and awful.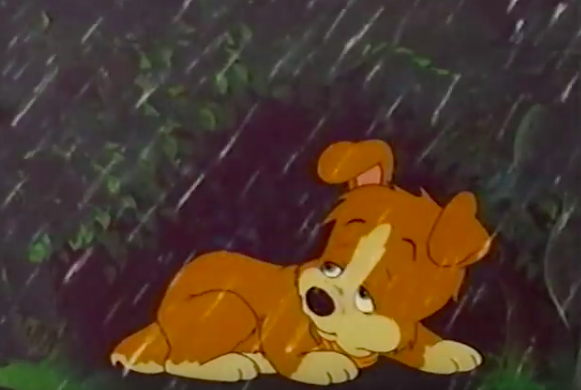 Meanwhile Angie, Tiny's loving human, and her grandfather call for Tiny to come back to them, and it's honestly so fucking heartbreaking.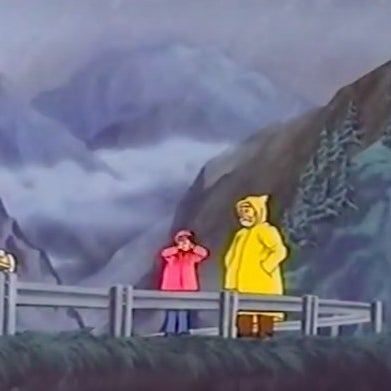 "COME BACK, TINY, I LOVE YOU!"
Hold your heart, because I haven't even gotten to the saddest part yet. Everything is good for a hot second because Tiny finds six lil rabbit siblings who take care of him...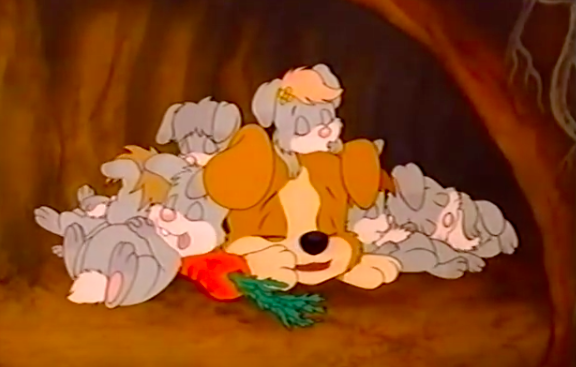 And then then saddest movie moment of your childhood happens: Angie sings about missing Tiny while Tiny remembers literally every good moment he's ever had with Angie. SORRY FOR YOUR TEARS.
After the song causes you to sob out every last bit of emotion in your soul, you find out that Tiny and Angie are eventually reunited in the end — because it would have been really fucked up if they weren't.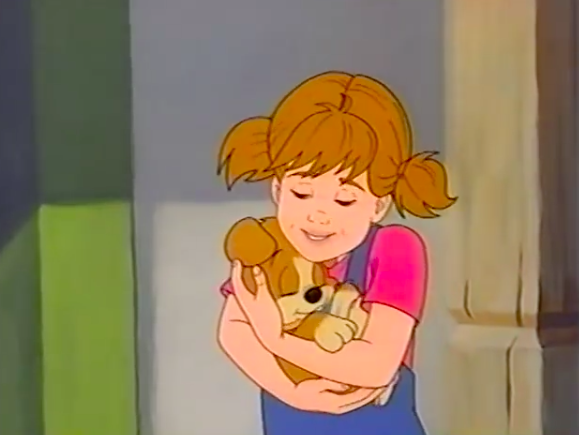 ANYWAY, GOOD LUCK RECOVERING. SORRY FOR RUINING YOUR DAY!!