This is Justin Bieber, a highly recognized pop sensation and "Celebration Expert" as seen in T-Mobile's Super Bowl commercial.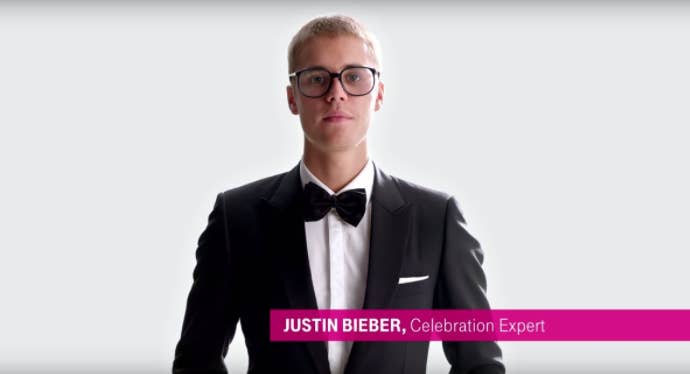 At the end of the commercial, Justin showed off his celebratory moves and told viewers to share their own moves with the hashtag #UnlimitedMoves.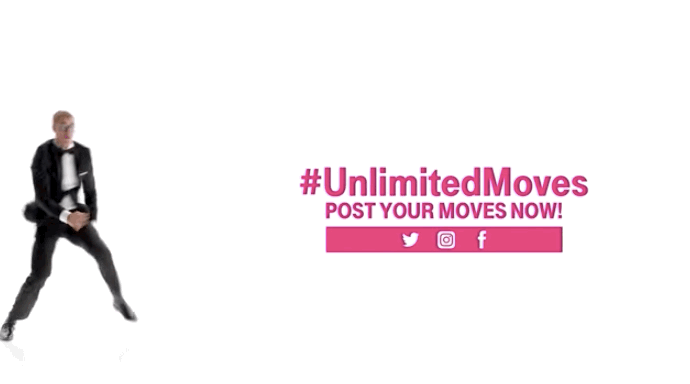 Everyone jumped on the same comparison train, saying Justin's outfit and dance moves were oddly similar to the old man in the Six Flag's commercial: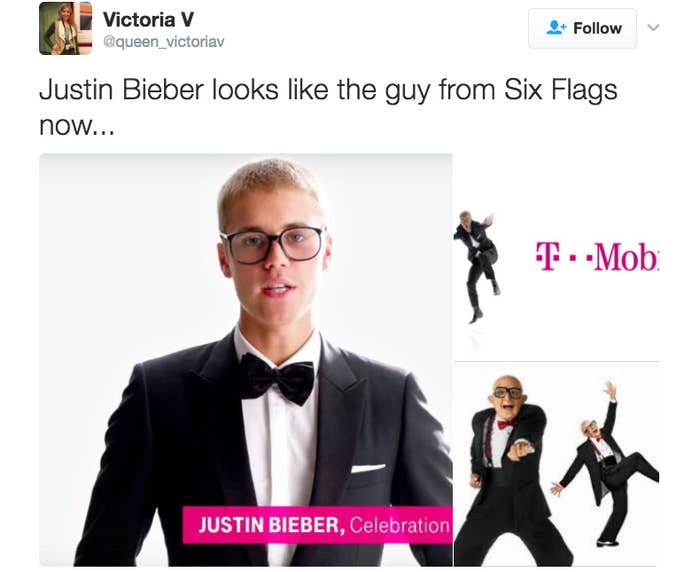 WORK IT BIEBS.