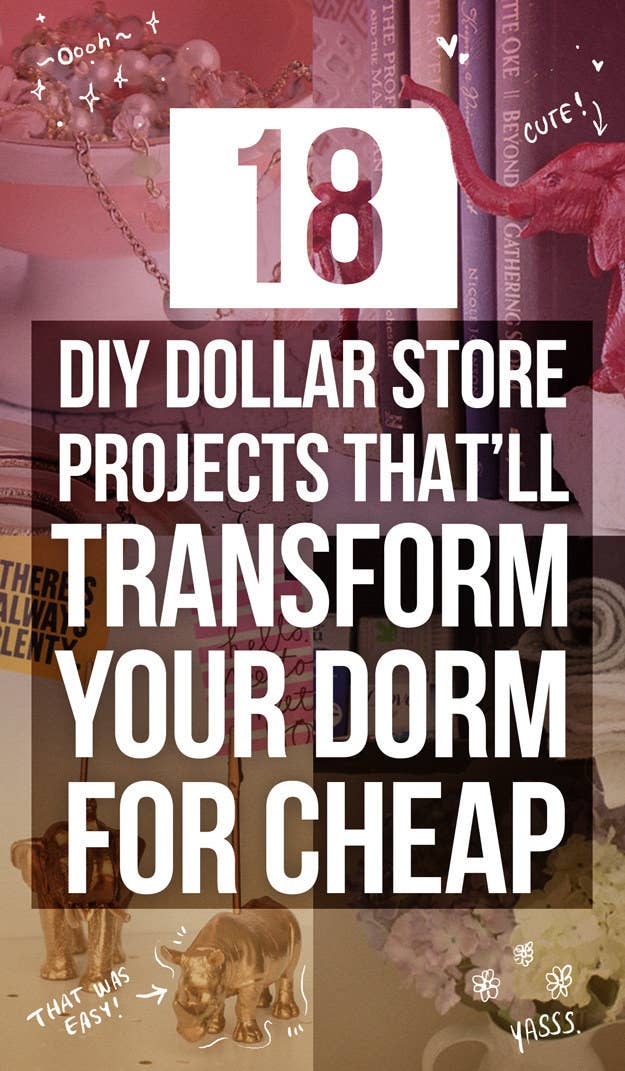 1.
Wrap transparent ribbon around LED lights for a floral effect.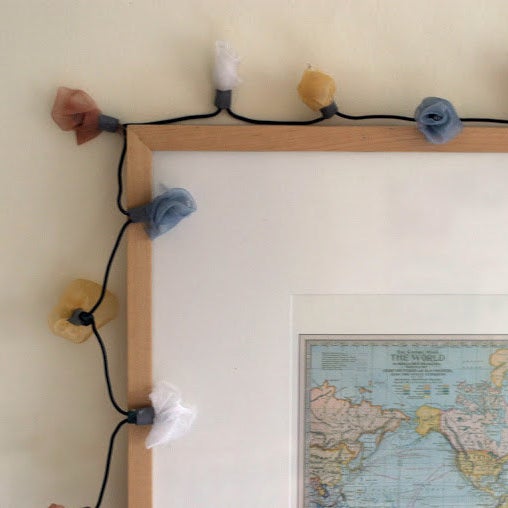 Make sure you use only LED lights for this DIY. See how to do it here.
2.
Make over a whiteboard with a picture frame and colorful tape.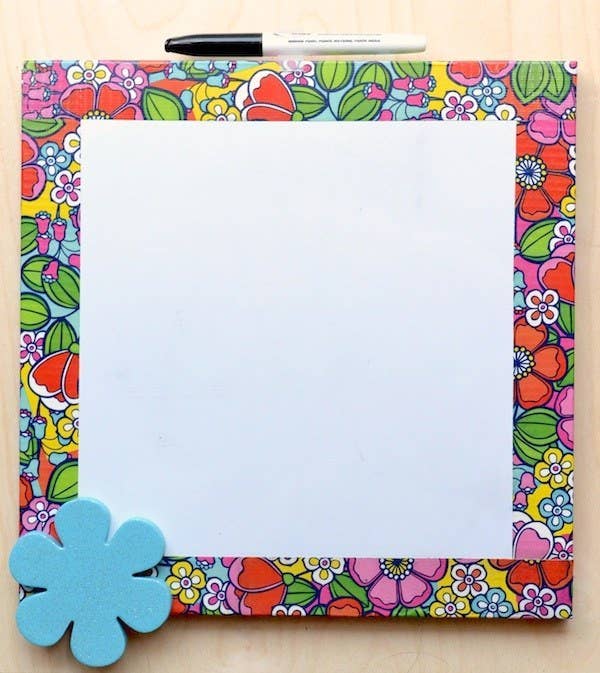 3.
Pick up cute wrapping paper and revamp your plastic storage bins.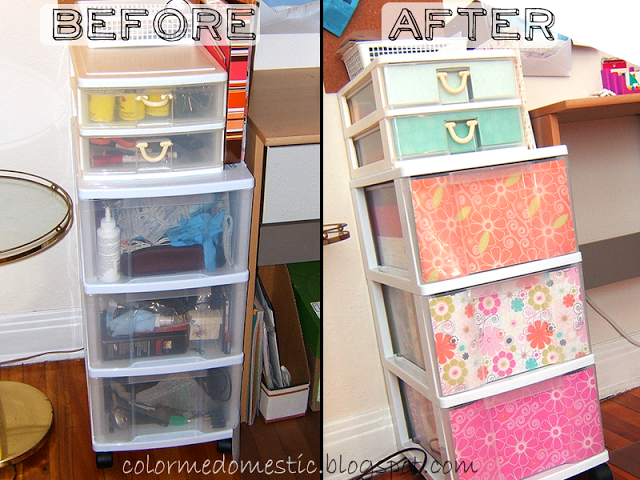 4.
Spruce up an old mirror using fake flowers and a glue gun.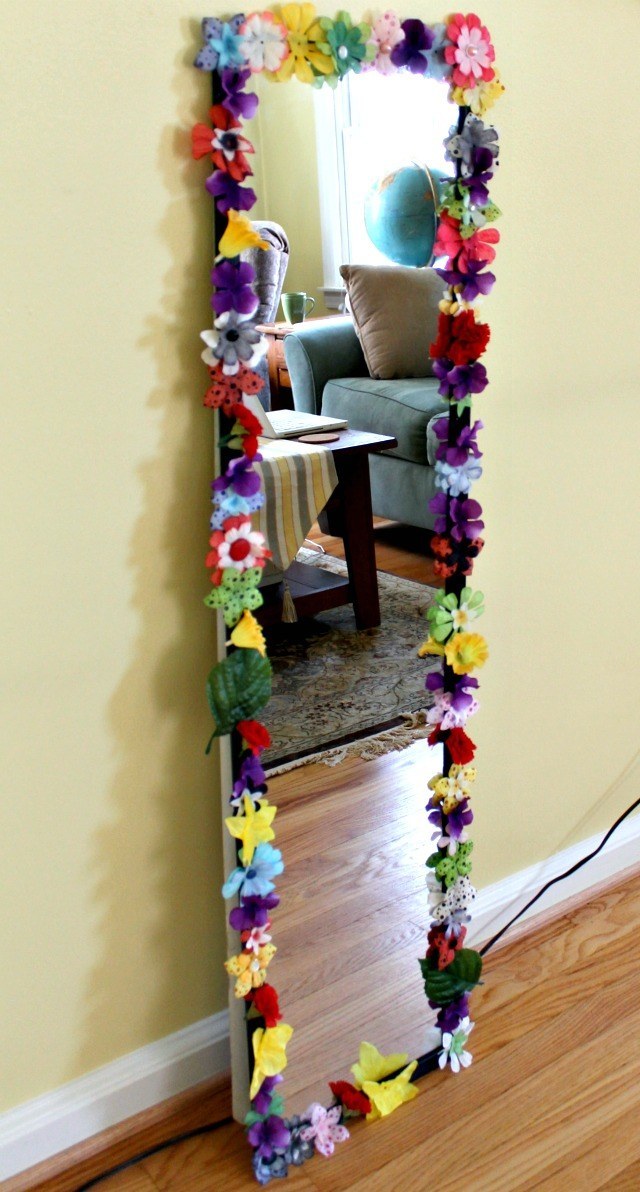 5.
Use battery-operated "flames" and transparent folders to create these lifelike candles.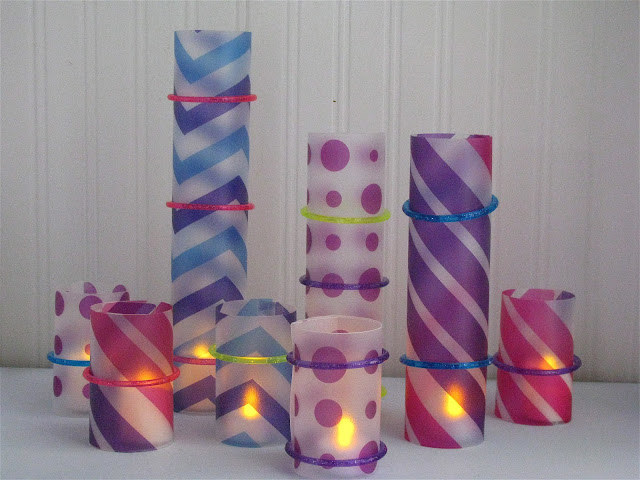 7.
Show your school spirit by making this wreath out of a plastic tablecloth.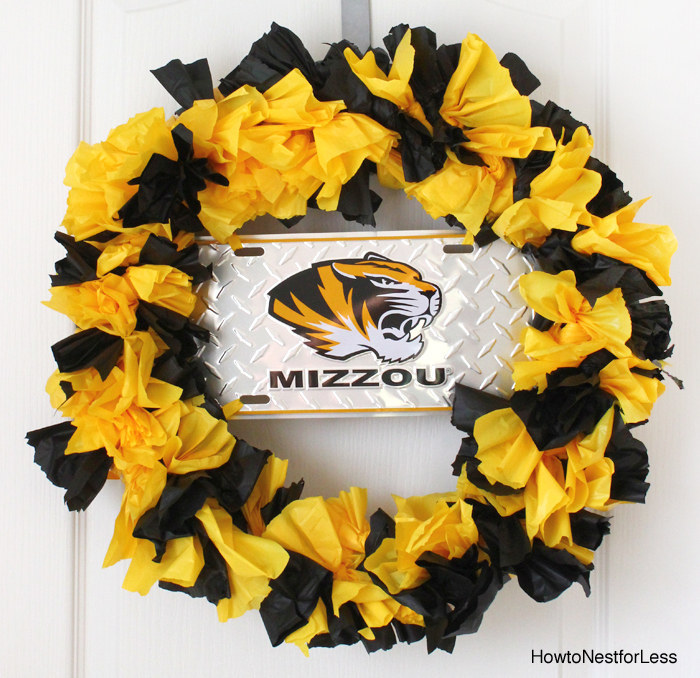 8.
Make your own lap desk with fabric, beans, and a tray.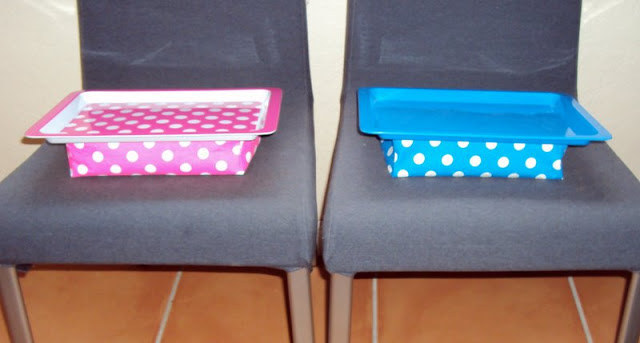 9.
Keep your textbooks organized with these adorable bookends.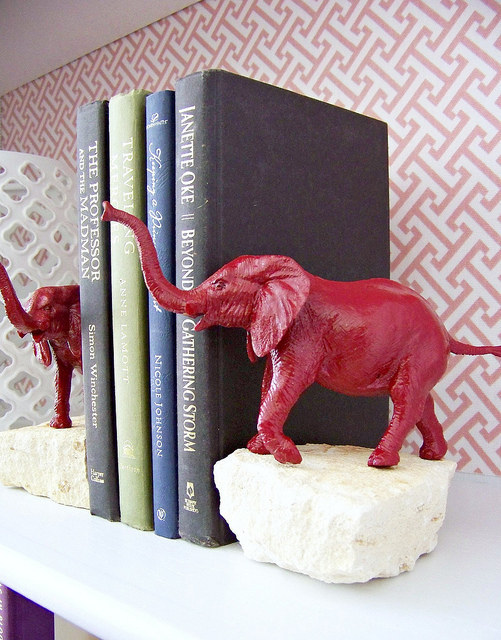 10.
Keep your desk station organized with this pretty organizer.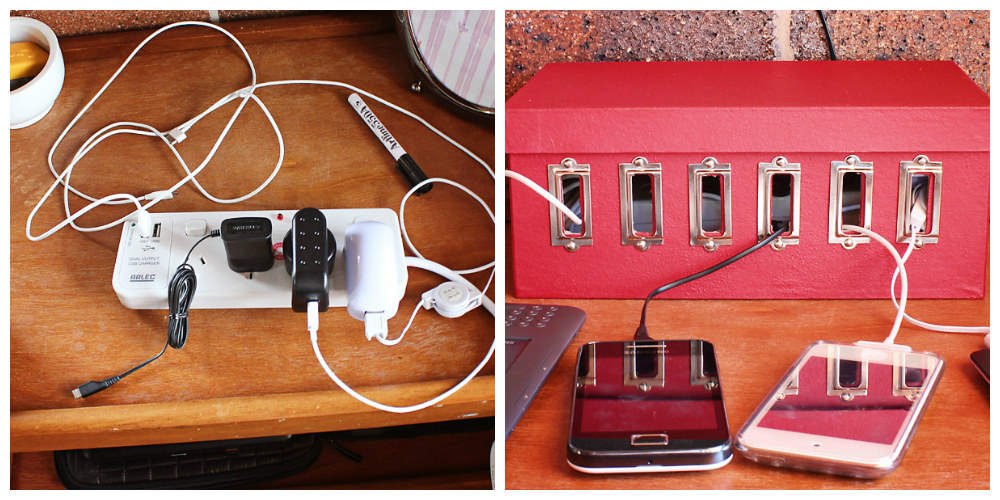 11.
Make an easy pencil holder that matches your dorm's color scheme.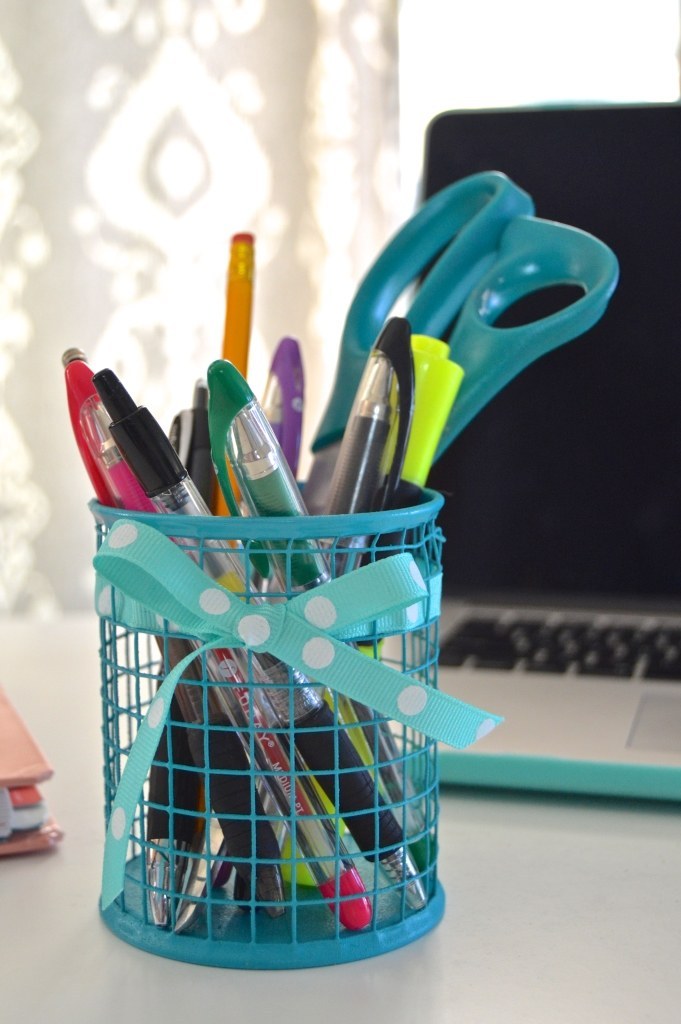 12.
Transform a silverware organizer into a jewelry rack.
13.
Use wrapping paper and burlap to create this super-cute desk organizer.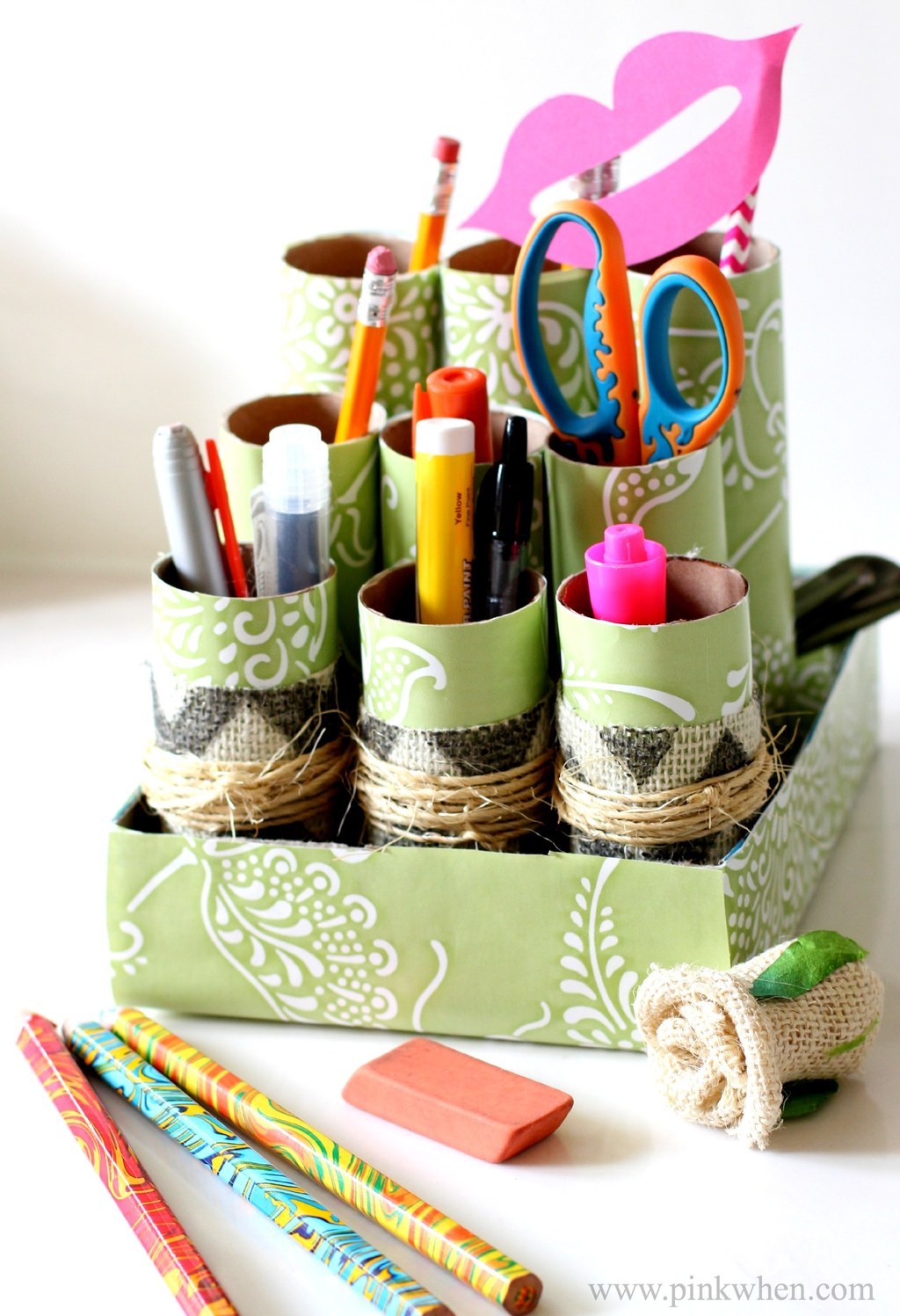 14.
Create a reusable calendar with a frame and paint swatches.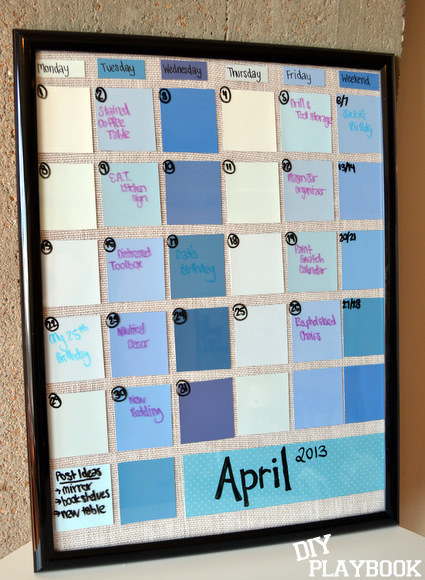 16.
Transform these cute figurines into handy note organizers for your desk.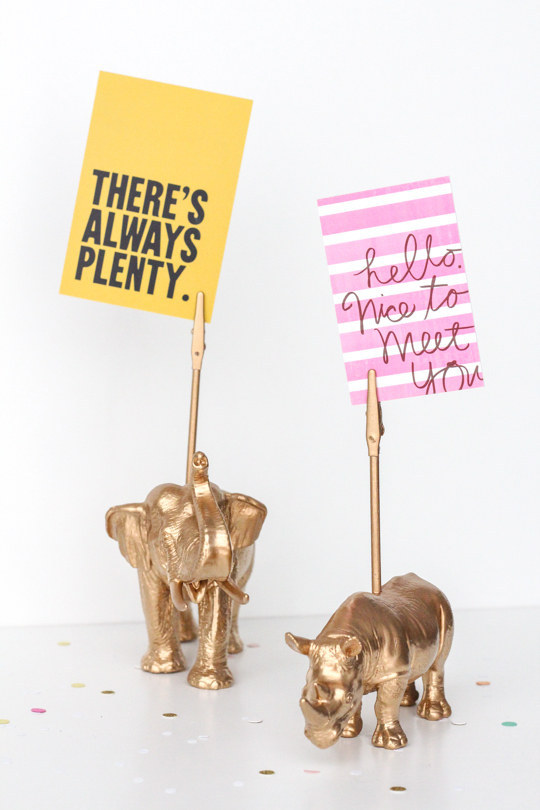 17.
Fix up these dishes into a pretty jewelry holder.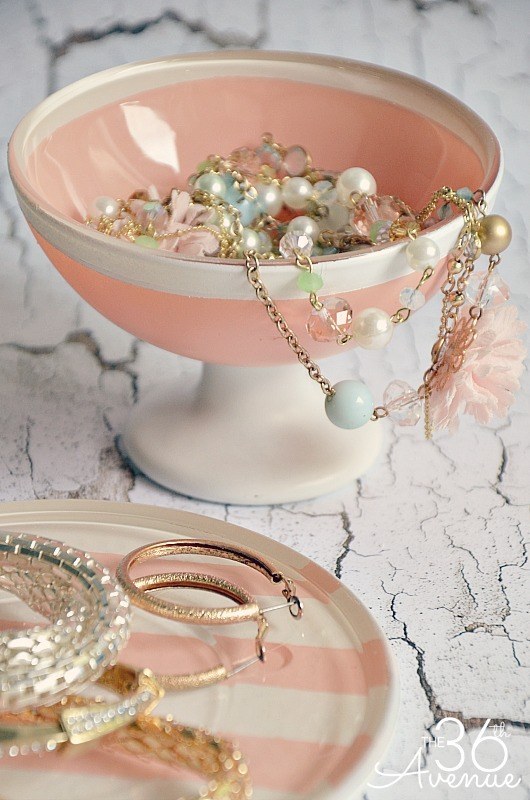 18.
Make a serving tray into a clever chalkboard.