"Bling Empire" Behind-The-Scenes Facts That'll Have You Clutching Your Diamonds
Anna Shay bought three Mercedes Benz in one day in a scene that was cut during editing.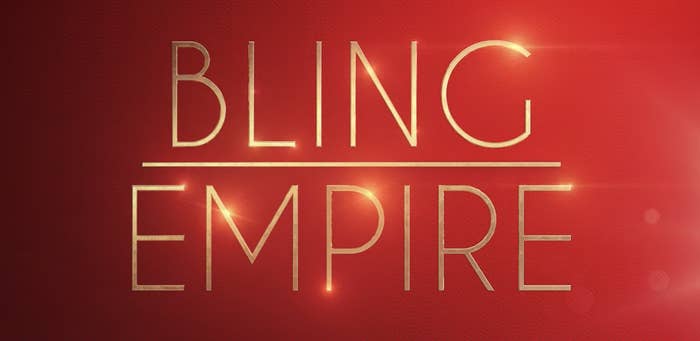 1. Bling Empire is produced by Jeff Jenkins, who also did other iconic reality TV shows Keeping Up with the Kardashians and The Simple Life.
2. Jenkins thought he'd seen it all shooting Kardashians, but by the time he started working on Bling Empire, he knew he was very wrong.
3. The cast's ages are diverse. Jaime Xie is 22, Christine Chiu is 38, Kelly Mi Li is 35, Gabriel Chiu is 53, Anna Shay is 60, Kim Lee is 32, Kevin Kreider is 37, Kane is 31, and although we don't know Cherie Chan and Jessey Lee's ages, we can assume they are in their thirties.
4. Kane Lim says the show works because of the level of trust with everyone involved, and that the cast (aside from maybe Kevin) doesn't actually need to do the show for money.
5. Many shopping scenes were cut during editing.
6. Another thing that didn't make it into the show? Anna Shay buying three Mercedes Benz in one day.
7. Kane didn't know Anna before joining the show and says she was one of the last to sign on. Now, however, they're extremely close.
8. Anna would live in Paris for six months out of the year before the pandemic.
9. Anna has nine golden retrievers.
10. Anna doesn't portray any kind of "character" on Bling Empire — she insists that what we see is exactly who she is.
11. Kane says the pandemic has (obviously) changed the way he shops on Rodeo. Instead of going into the stores, he stands outside, points to what he wants, and it's brought out to him.
12. Kane says nothing on the show is scripted — aside from maybe Andrew's acting.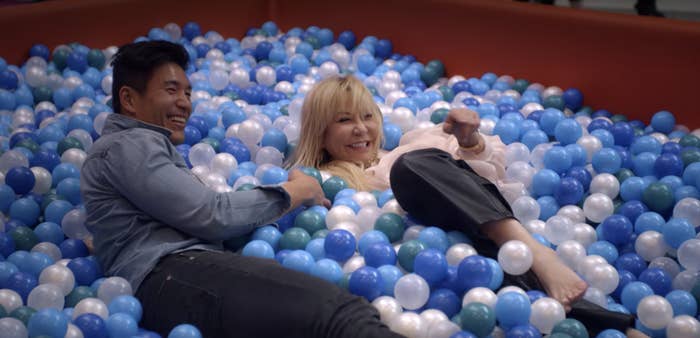 23. Kevin didn't intentionally go into the show thinking he was the voice of the viewer at home, but someone who was genuinely shocked and mesmerized by the wealth as someone from a middle-class family.
24. To Kevin, the show isn't just about "bling," but about discovering his identity as an Asian American.
25. Kevin hated Kim in the beginning, saying he thought she was "some rich Malibu wannabe gangster DJ."
26. In the finale, Kevin said he thought he felt a spark with Kim at the party. They even talked about it afterwards when he asked her if he would have made a move, would she accepted? Kim's response was "maybe."
27. Anna admits she's "quite shy" and never thought she'd be doing a show like this.
28. Anna "was confused" when she got the checks from Netflix, and then got in trouble for not cashing them. She believes the money really belongs to the crew for putting up with her.
29. When Anna first heard Kelly's phone call with Andrew in Paris, she thought it was a joke.
30. Anna's Beverly Hills home that was featured on the show is now for sale for $16 million dollars. She downsized during 2020.
31. Jamie's father is a billionaire: Ken Xie made his money by building the first firewall and VPN. Jamie never thought she'd end up on reality TV.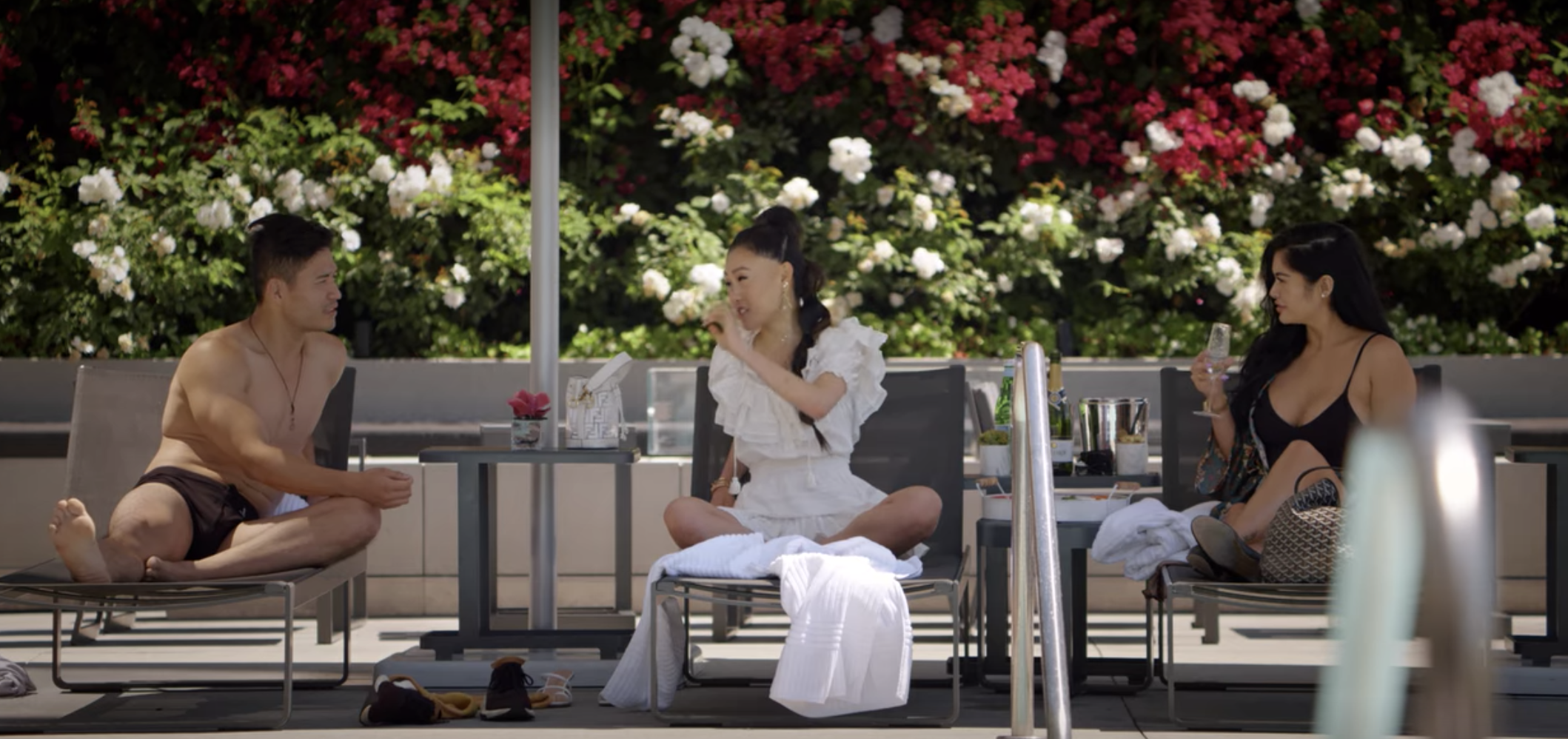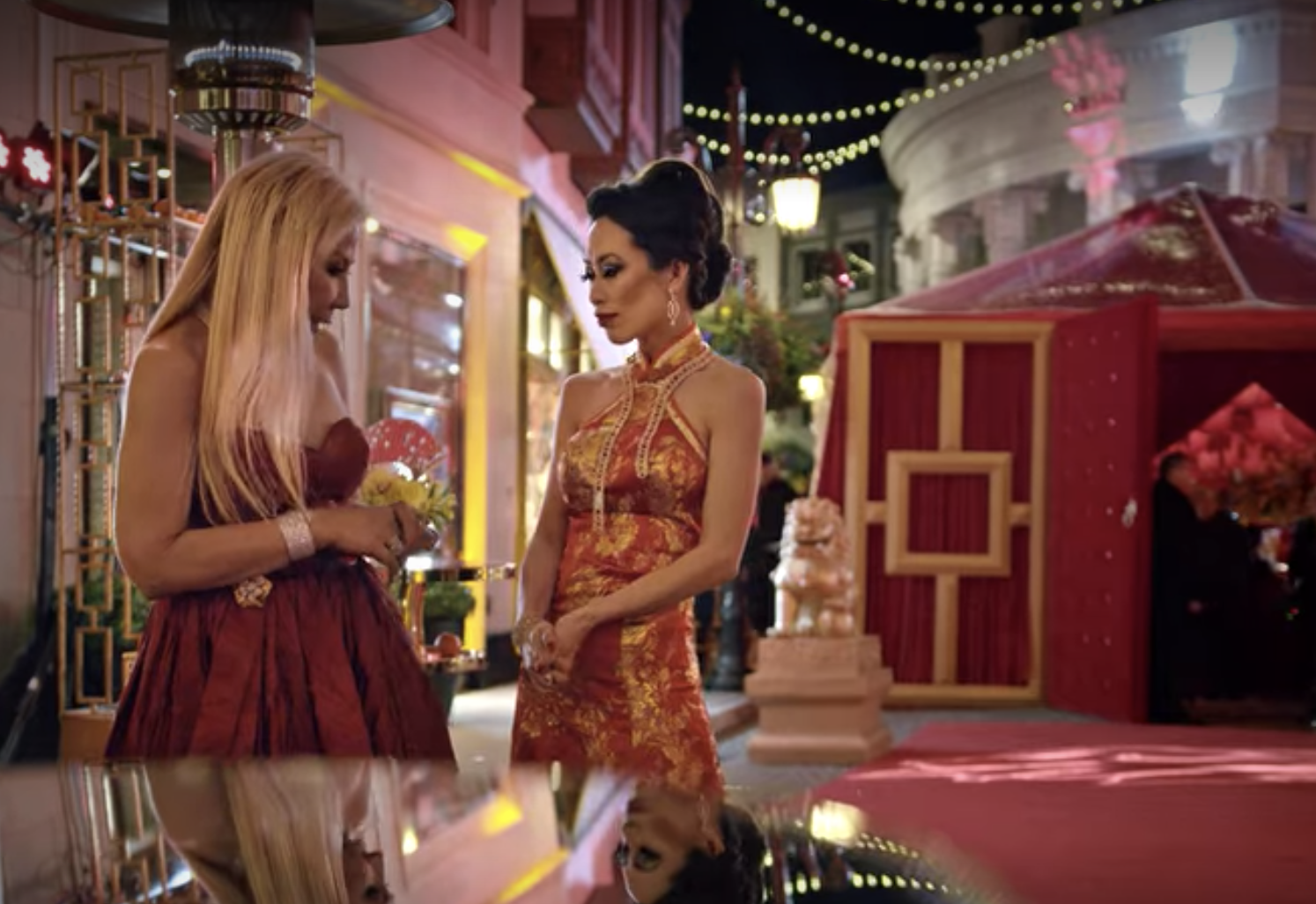 41. In a YouTube video, Jamie says everything she buys (shopping-wise) comes from her own money that she makes.
42. The producers wanted Anna to make her Instagram profile public after the show aired — which she begrudgingly did.
43. The first season of Bling Empire wrapped two years ago — back in early 2019.
44. Kane says he feels pressure related to how he's going to be perceived — that he doesn't want to be labeled as stupid and rich, adding that "the more money you have, the more problems you have."
45. Kane says he's a bit scared of the level of fame that will come with the show's popularity.
46. Kevin says he thinks Christine has the best fashion sense, while Kane thinks Anna has the best fashion.
47. If upcoming seasons happen, Kelly says it would be interesting if they could explore everyone's hometowns.
48. When Kane and Kevin went to [spoiler redacted] for Kim, she said the trip made her look at them in a different light, revealing that they had the best intentions.
49. If you didn't catch it during the show, Baby G's real name is Gabriel Chiu III.
50. Christine is proud of the end result of the show and happy about the audience's interests in growing diversity on screens.