How Emotional Neglect Is Turning Too Many Of Pakistan's Boys Into Criminals
While conflict and terror rise alarmingly around the world, it's time to ask ourselves: could lives be saved if we got better at raising boys?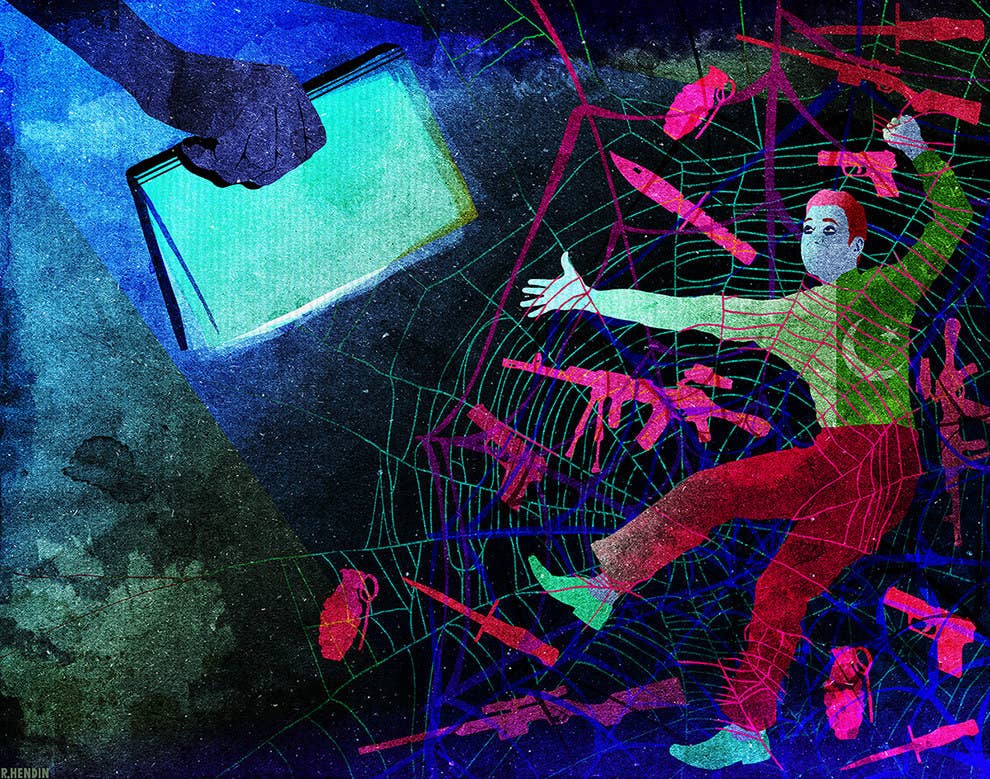 Editor's note: Some names have been changed to protect the identity of people interviewed for this story.
When Zafar was young, he wanted to become a professional footballer. Now, at 38, he recruits young men for his brother, who is one of several warlords in Lyari, a densely populated neighbourhood in Karachi, Pakistan. Lyari is as famous for its talented football players and rich culture as it is infamous for gang warfare and targeted killings.
"I am a victim of this system," Zafar says, referring to his inability to isolate himself from a life crime. "Time in jail can transform innocent people into criminals."
Zafar describes himself as non-violent. He spends some of his time managing a confectionery shop as a side-business. "I'm not involved in anything wrong," he insists. His friends, sitting around him, laugh as a rejection of this claim.
We're sitting inside journalist Saeed Baloch's house inside the town. As an active member of the community in Lyari, Baloch has seen many young men stray down violent paths, going on to lead lives of crime and imprisonment. "Neglect leads to boys becoming militant," he explains.
According to Baloch, as many as 3,000 young Lyari men — many of whom had committed crimes — have been killed in encounters by law enforcement agencies between 2013 and 2015.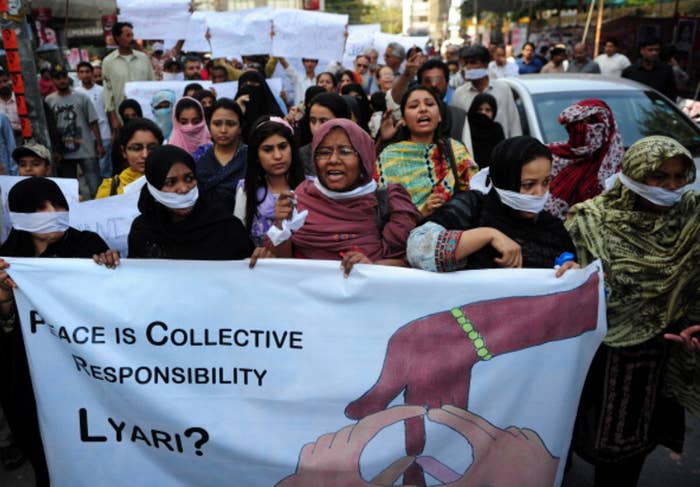 Between 2003 and 2015, Pakistan has lost more than 20,000 civilians to acts of terrorism alone, according to the South Asia Terrorism Portal (SATP). The average age of men involved in crime and militancy remains dangerously low. According to Saeed, they often start being recruited when they turn 13.
"Young boys see the good life of gang leaders – their money and power leaves even community elders awestruck," Baloch says. "When boys have no productive activity, they loiter around. Once they get inducted into a gang, they can never leave."
Baloch's 17-year-old daughter Muqaddas is a student of Pre-Medical Intermediate. "Boys are generally non-serious about education and seek other outlets," she chimes in. "For us girls, education itself is the outlet."

And gangs are only one of several violent paths that attract Pakistan's boys. Baloch, and several others I spoke to for this story, said that while resources are spent on fixing the problems that come from neglecting these boys – crime, violence against women, terrorism, gang wars — not enough emphasis is placed on finding solutions to the neglect that leads them down those paths to begin with.
While opportunities for acquiring literacy and education may be available to young men, very few initiatives focus on counseling and mentoring them through adolescence.
"We have already lost too many boys due to negligence, too many chances at a good life missed out on," says Mossarat Qadeem, a peace activist who works to bring back young men from militancy in Pakistan's north-western province of Khyber-Pakhtunkhwa (K-P).
According to Mossarat, 35% of the population in Federally Administered Tribal Areas (FATA) are between the ages of 15 to 30 — and they don't have access to a single university.
"We have no institutions that would help channel the energy of youth," Mossarat adds. "This has left a huge gap and that gap is being filled by the wrong people."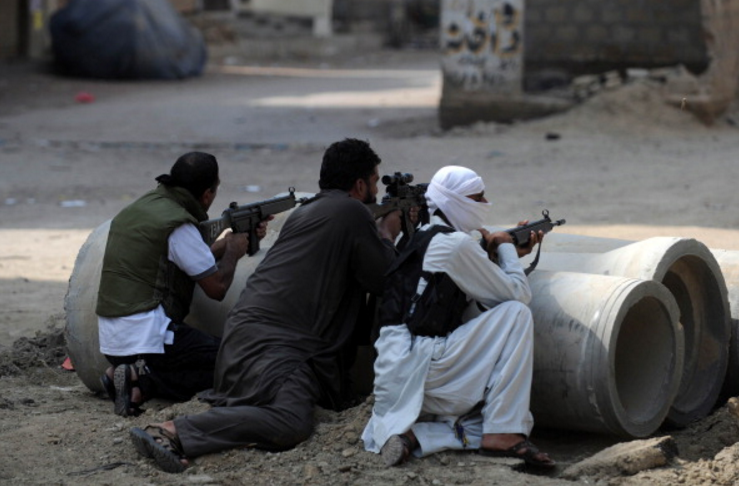 Mossarat's organization, PAIMAN, reaches out to conflict-prone districts of K-P and FATA, hoping to counter the impacts of radicalisation and extremism. Mossarat and her team have helped rehabilitate some 1,230 boys since the organization first started in 2004. That's a drop in the ocean.
There's a correlation between high proportions of 15 to 29-year-olds in a population and a greater incidence of civil conflict, according to a UNFPA study, which means as the proportion of young people in a society increases, so does their likelihood to get in trouble, unless they're provided with enough access to educations and honest livelihoods.
And nowhere is this need more dire than in South Asia. India has 356 million, the world's highest number, of people aged between 10 to 24. Pakistan has 59 million and Bangladesh has 48 million.
"This dividend has turned into a demographic disaster," says Dr. Farid Midhet, a demographer and director of Jhpiego, which focuses on maternal and reproductive health issues and adolescents, for Pakistan. "In coming decades, this problem will become very serious and possibly uncontrollable in the absence of a good education system for the poor urban and rural boys, an extensive system for vocational training including counseling and social training, social support and social security."
Who'll talk to the boys?

According to Baloch, most boys in Pakistan do not receive counseling, even from their own parents. "They simply don't talk to each other," he says. "Poverty is so all-consuming and keeps the parents so busy that they cannot focus on keeping their interest for education alive."
Aman Tech, an initiative of Aman Foundation in Pakistan, is addressing this need. In addition to the hard skills and vocational training it gives to young men, it has made "soft skills" a part of its curriculum. This includes not just grooming and image-building exercises but also communication and social skills.
"When they come to us, it is amazing how out-of-touch with themselves these young men are," says Mahida Baig, the departmental head of Soft Skills at Aman Tech. She says many young men who come there lack self-awareness and do not know how to encash themselves.
"The biggest reason is that they have not emotionally engaged with their parents, especially their fathers," Baig says. "It's just something that is not done in our culture."
Baig says that when Aman Tech identifies a boy as aggressive, they provide one-on-one counseling. Instructors, who are approachable, act as mentors and guide students who confide in them about relationships and life decisions.
But according to Baig, a central challenge in the counseling process is combating the stereotypes of masculinity that South Asian boys grow up around.
In 2002, Promundo, an NGO focusing on promoting gender justice, launched a program called Program H, which primarily targets men between the ages of 15 to 24, and encourages critical reflection about rigid norms related to manhood. Promundo reports that after participating in their Program H activities, positive changes were seen in these young men. With sensitization that made them rethink gender roles, these boys had better attitudes towards relationships and family planning, participation in domestic work, not indulging in sexually harassment, and not perpetrating domestic violence.
A lop-sided focus on girls?

According to the Pakistan Demographic and Health Survey (PDHS) 2012-2013, only 16% of men have completed more than secondary level of education.
Unlike many of the young men, the girls in Lyari are focused and are better students, says Nadeem Ghazi, a peace activist from the area who works on peace-building through education from the forum of his organization Peace Education Welfare Organization (PEWO). "Girls are more motivated to get an education," he says. "Boys come under a lot of unhealthy outside influence."
If boys are a problem, they must be engaged as part of the solution, says Rujuta Teredesai, co-founder and executive director of a social enterprise called Equal Community Foundation (ECF) dedicated to engaging men to end violence and discrimination against women.
According to Teredesai, development projects are focusing on girls because girls are not able to access enough opportunities for education and training. "However, if we exclude boys, we are not addressing some of the root causes; we might be creating a bigger problem."
Experts say that a lack of focus on young men will actually set back the programs that focus on empowering women.
"All of the gains we have made for women and children can be reversed if we don't pay attention to what is happening, or not happening, to young men," says Leith Greenslade, vice chair, MDG Health Alliance and Office of the UN Special Envoy for Financing the Health MDGs. Greenslade says rising numbers of young, uneducated men without job prospects can be distracted by violent, anti-woman ideologies. "These ideologies can lead to civil unrest that can destabilize entire societies. Once the level of violence rises to these levels, we see the gains for women and girls unravel quickly."

Talking solutions

Teredesai says that work with boys should be done in three major areas: Engaging them as allies, providing them with opportunity to learn about these issues, and catering to their needs.
"None of these approaches can work in isolation," she says.
And according to Mossarat, the answer to how young men can be mitigated from being recruited into violence and radicalization lies in preventive measures taken before the damage is done.
"We need vigilant communities in society. We need the media to play its role to spread awareness. And we need parents to allow their sons to talk to them about everything," Mossarat says.
"Because once they get inducted into violence, get radicalized and are caught in that web, it is a tumultuous task to bring them back."