This Dog Has Successfully Begged For Pizza So Many Times That He Now Has To Wear A "Don't Feed Me" Tag
Meet the pizza pup of Mexico City!
Friends, if you like dogs, pizza, and dogs who like pizza, this post is for you...
Earlier in November, a Facebook user named Estrella CR uploaded pictures of this dog standing outside of a Little Caesars in Mexico City, and they quickly went viral: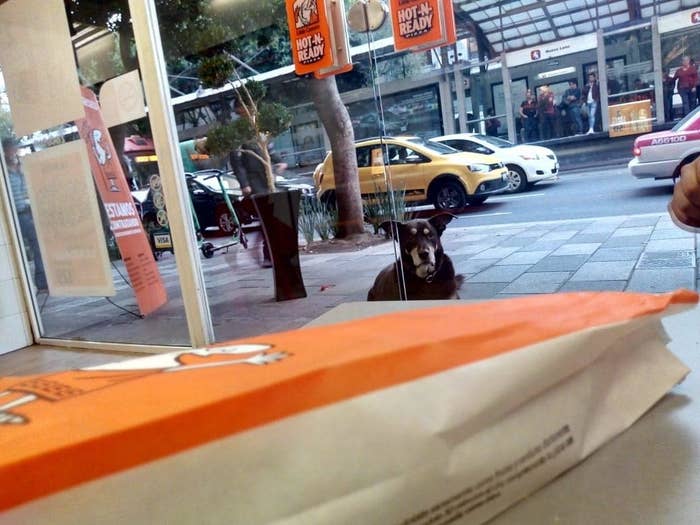 But when the woman went up to the pup to see if he was lost, she saw that he not only had an owner... but also a pizza problem!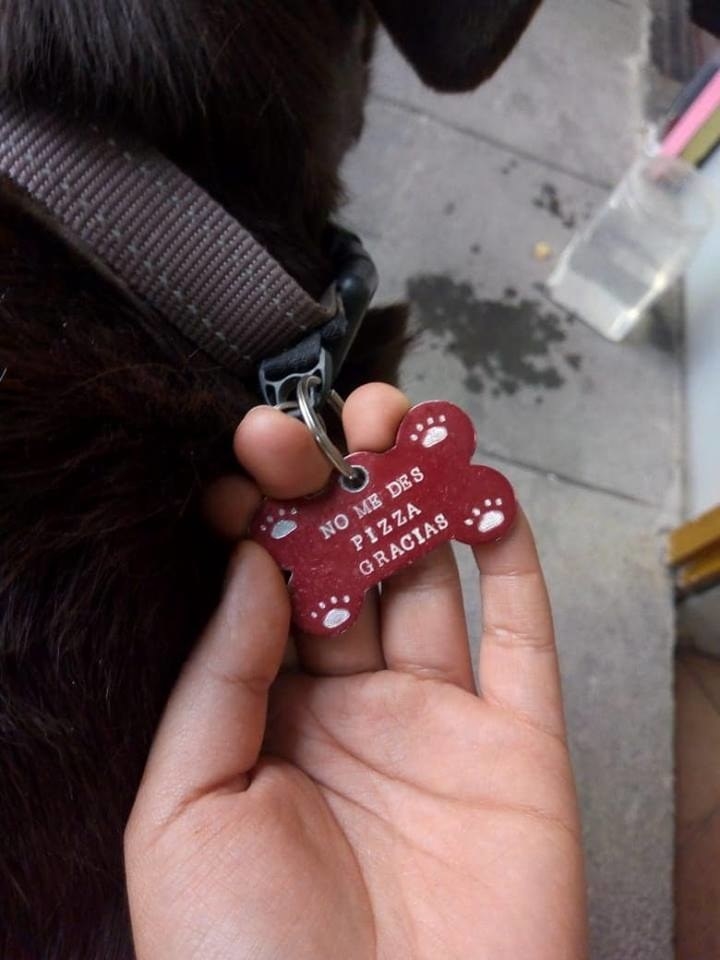 Naturally, we had to follow up on this story of a mythical pizza pup — so BuzzFeed News followed up:
The first thing we did was call the Little Caesars, which was easy to locate since you can see a nearby bus station in the photo.
Our next clue was a Facebook comment that mentioned the dog belonged to the owners of the sex shop next door. So we took to Google Maps to find the sex shop — and also found the dog!!!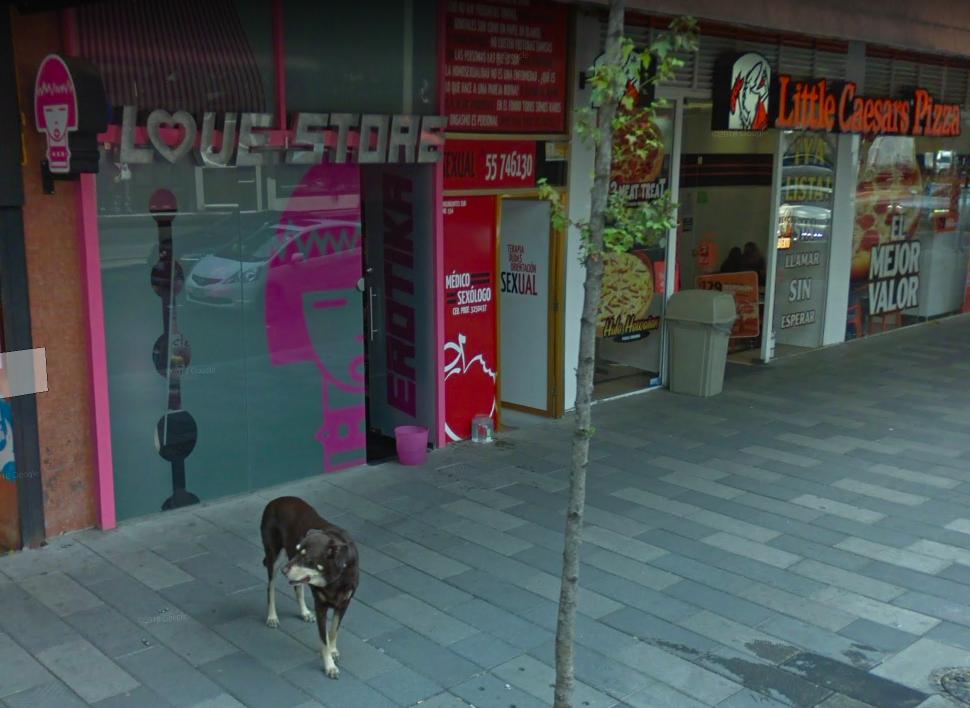 Finally, we sent our team out to the sex shop and went inside, asking the employees whether the famed pizza pup belonged to them. And he did!
It turns out that the dog goes by the name "El Jefe" ("The Chief") by everyone at the shop.
Apparently, he's about 10 years old and LOVES PIZZA.
And apparently, El Jefe gets to the shop early every day together with his owner and spends his day begging strangers for pizza from Little Caesars.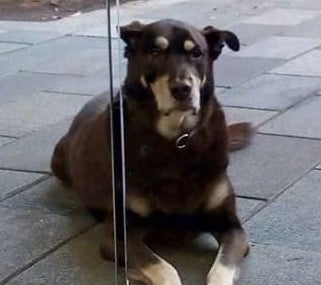 And according to one of the employees of the shop, this dog tag is actually his second "Do not feed me pizza" tag, since he lost the first one.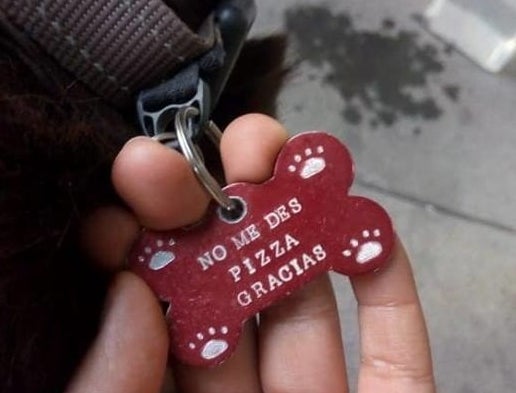 While we were inside the sex shop, we thought El Jefe wasn't around and that he'd be somewhere looking for pizza, but it turned out that he was just behind the front desk. He even came out to greet us!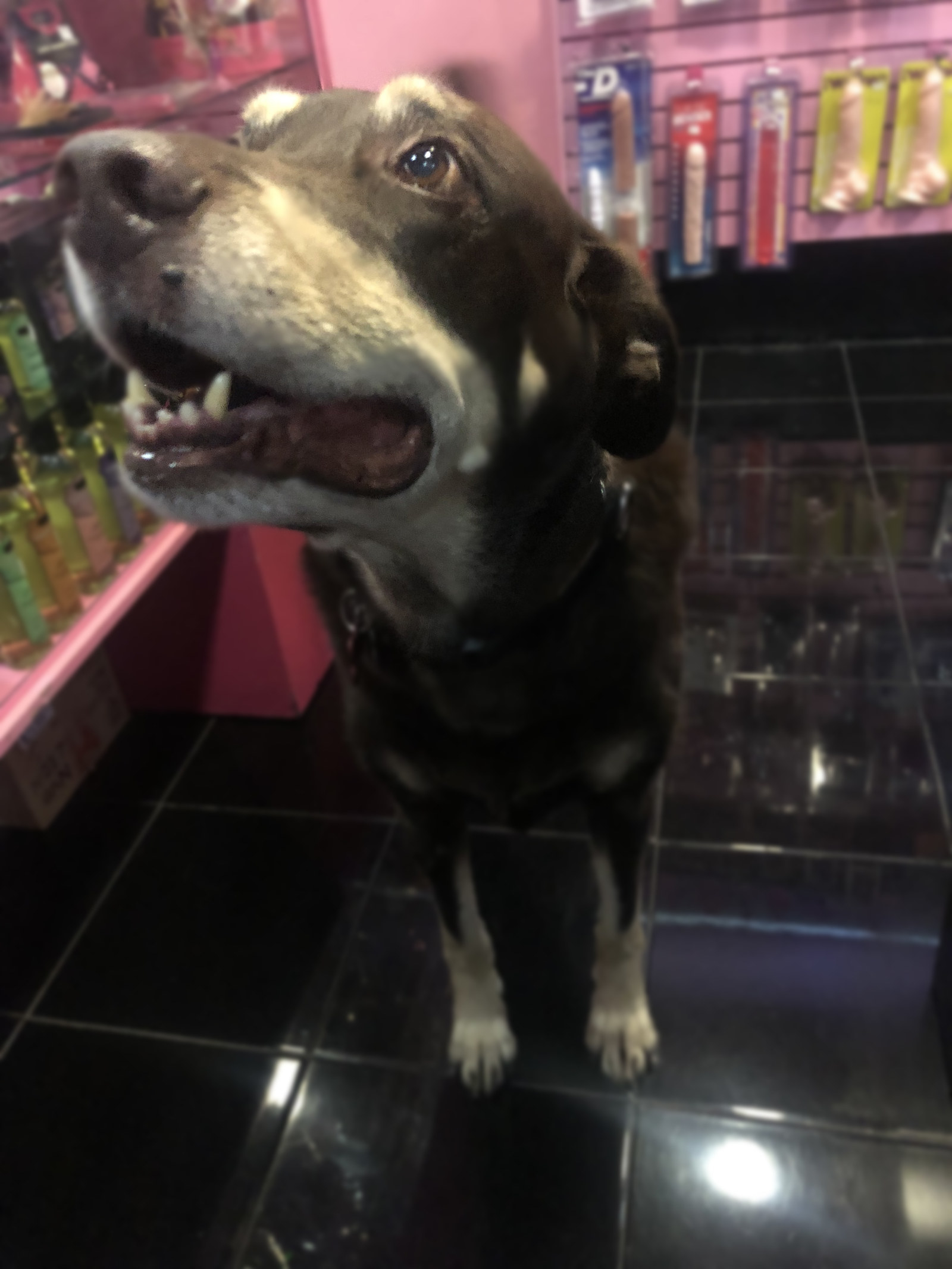 In summary, if you see this cute doggy near the Nuevo Leon bus stop in Mexico City, say hi to El Jefe, but don't feed him pizza.