This week was the 2022 Emmy Awards, and the celebs did not disappoint with their beauty and style looks — including the stunning Quinta Brunson. 👑
Quinta won her first Emmy this year for Outstanding Writing for a Comedy Series for Abbott Elementary. In my opinion, her look — which included a custom Dolce & Gabbana brown metallic gown and glam that channeled old Hollywood — deserved its own award.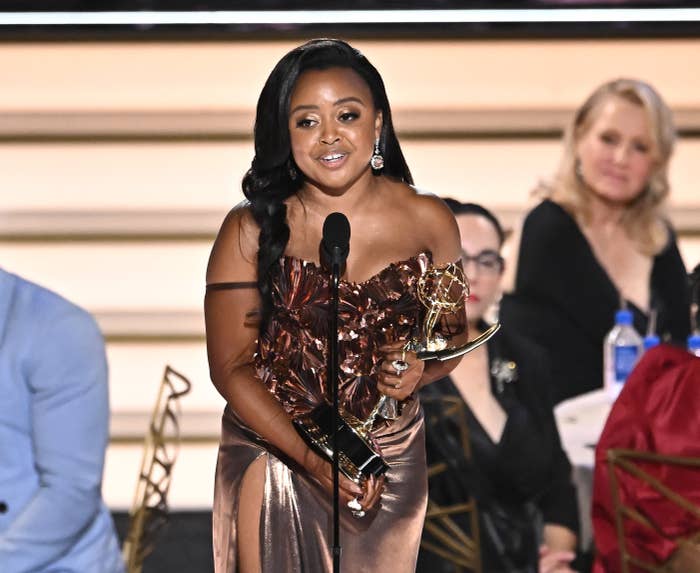 While on the red carpet, Quinta told Laverne Cox — who was co-hosting E!'s Live From the Red Carpet — exactly what she wanted out of her dress, which was styled by Bryon Javar.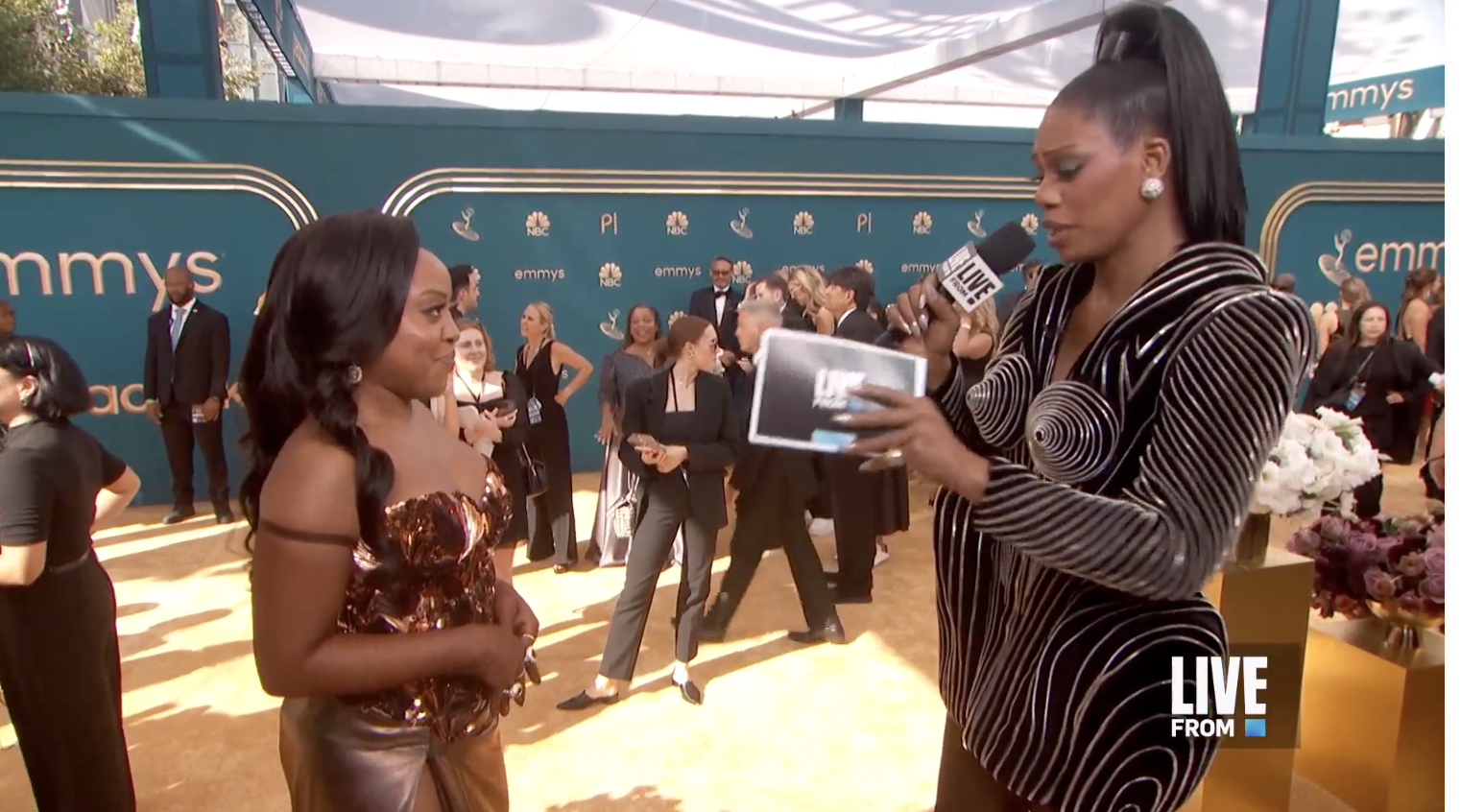 "I really wanted something that made me feel va-va-voom, but also respectful," Quinta told Laverne. "I feel like I kind of have to do three jobs at once: actress, producer and writer. So it can be hard to find something that makes me comfortable being all three [while] also wearing something that makes me feel good and sexy and proud."
"And I wanted brown, I wanted nice, brown, beautiful, little teeny, tiny Jessica Rabbit," Quinta continued.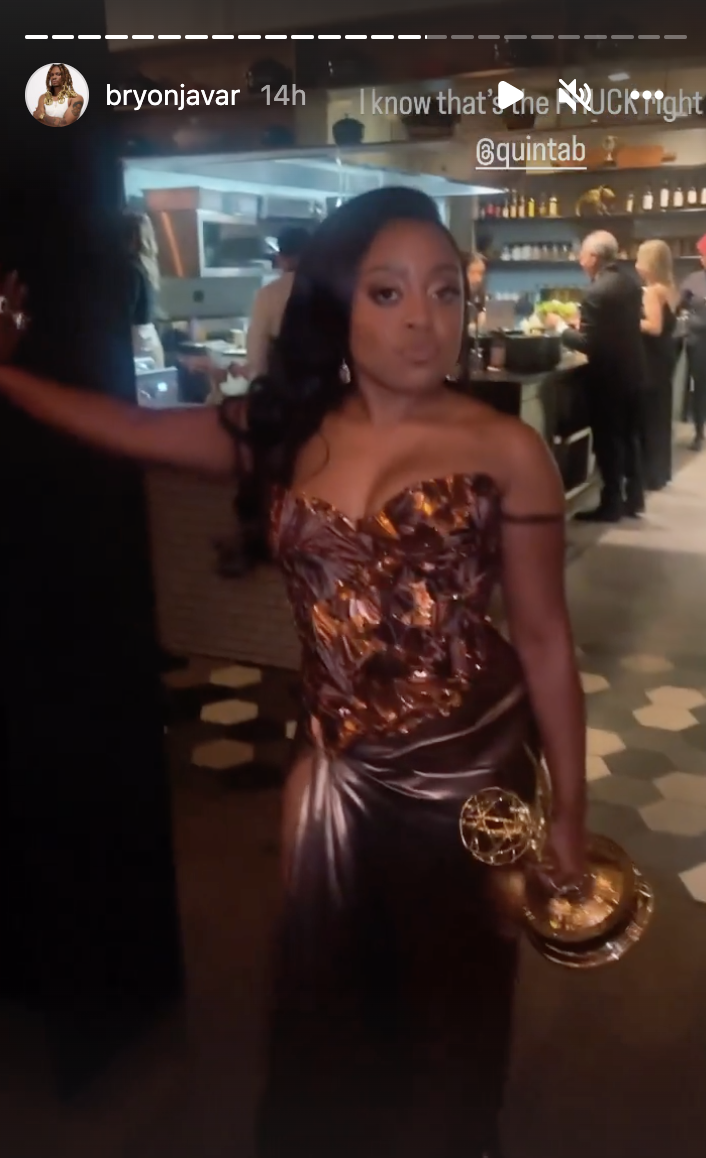 To pair with the dress, makeup artist Renée Loiz explained in an interview with Variety how she achieved Quinta's Emmys makeup look — which started with some serious skin prep.
For the makeup look, Renée told Variety that she wanted to accentuate Quinta's eyes. "We knew to make her eyes a big focal point of her look — she has those big, beautiful eyes."
To do this, she layered gold and copper glittering eyeshadow on Quinta's lids to match her dress. "[The] focus on her eyes is a gold-ish copper color all over her lids, from Westman Atelier in Champagne," Loiz said in the interview.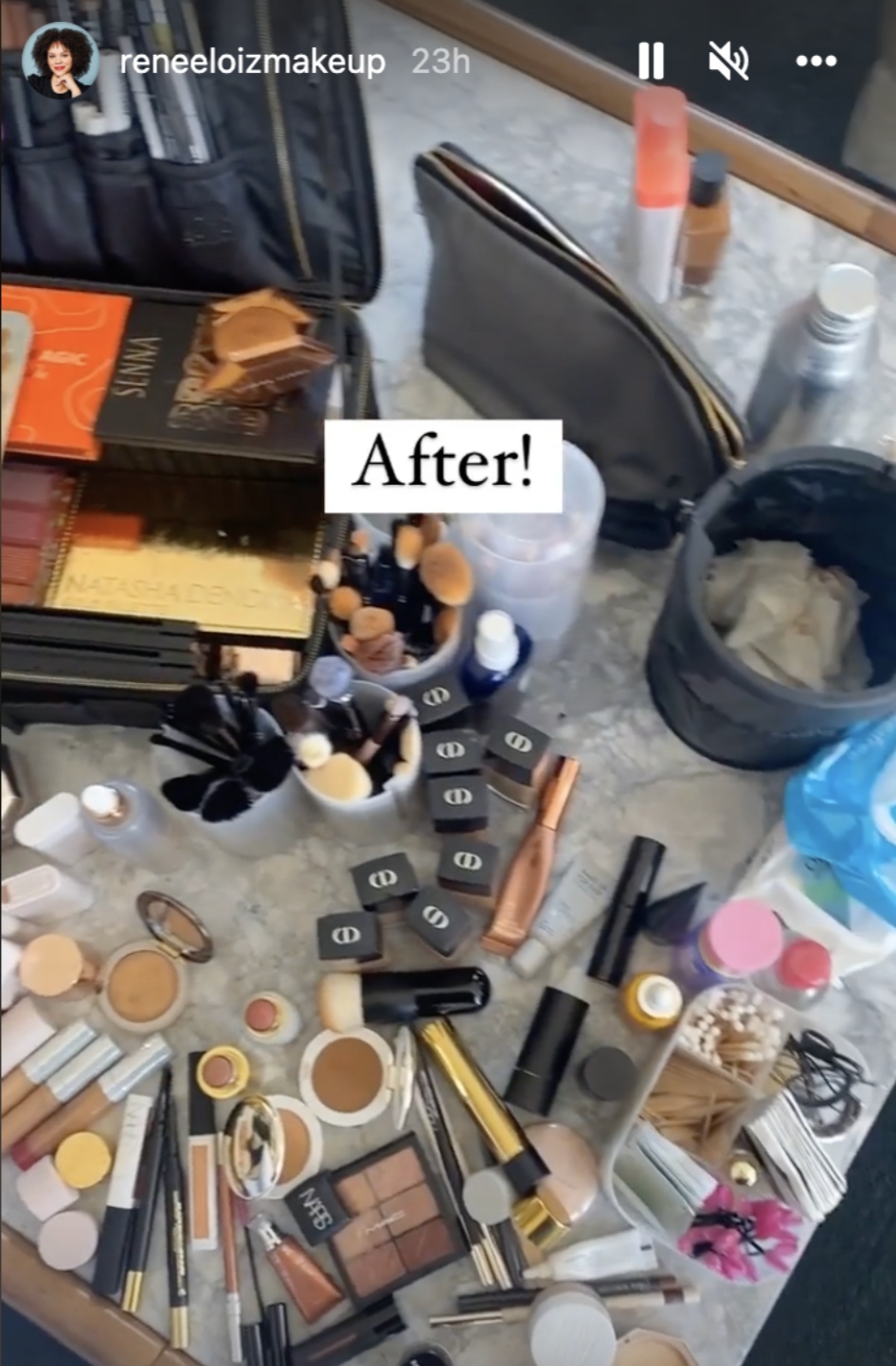 For Quinta's face makeup, Renée opted for a lightweight foundation. "Because her skin is flawless, this foundation — Westman Atelier Vital Skincare Complexion Drops — is perfectly dewy, natural, and just lets her skin really shine through," she explained to Variety.
"And then for her cheeks, I mix two products from Western Atelier: the Baby Cheeks Blush Stick in Bichette and Lit Up Highlight Stick in Brûlée. That's to give her a sun-kissed glow on her cheeks," she continued.

Quinta's hair was styled in old Hollywood-inspired soft curls, using Maui Moisture Smooth & Repair Vanilla Bean Oil to add moisture and shine.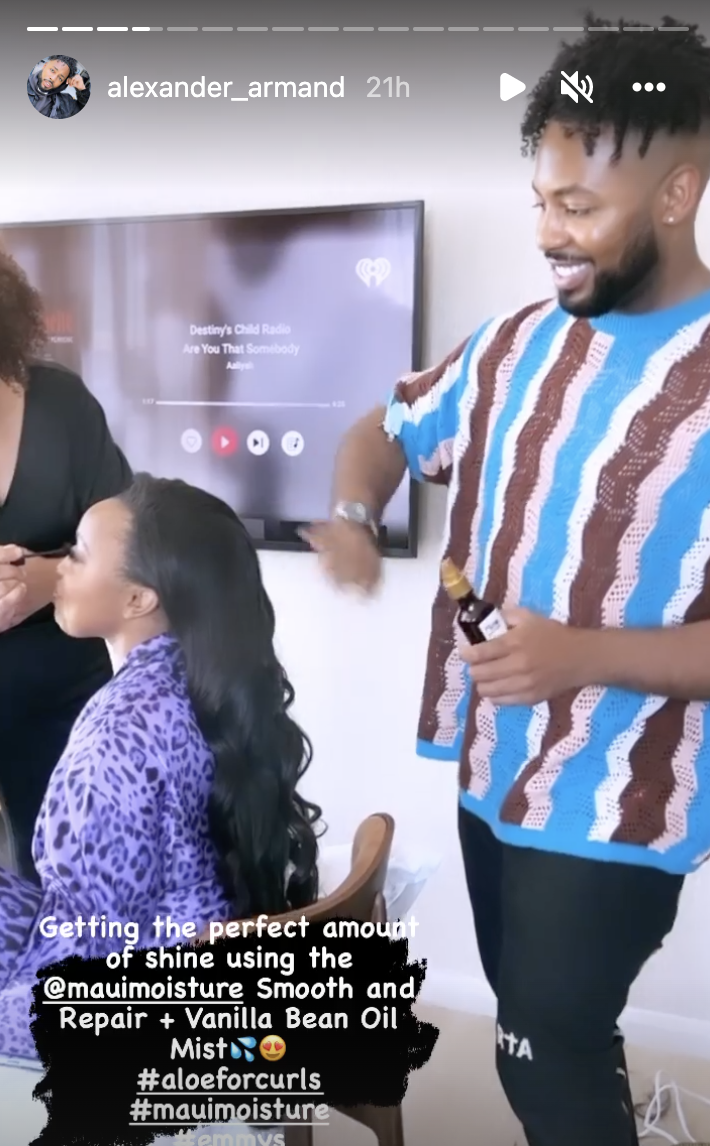 According to Twitter, I am not the only one who fawned over Quinta's Emmys look!
Drip and shine? YES.
And I quote: "She is the moment."
Congrats on your win, Quinta!!