I will gladly admit that I LOVE reality TV. So it shouldn't come as a surprise that I am a Real Housewives stan (as I'm sure many of you are, too).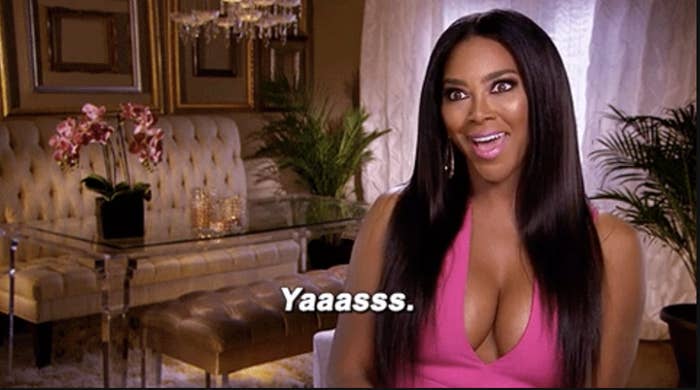 Anyone who loves the successful Bravo franchise has their favorites — for me, it's Jersey and Beverly Hills. Regardless of which show you root for, it's fair to say that allll the casts and storylines are drama-filled, messy, and quite iconic.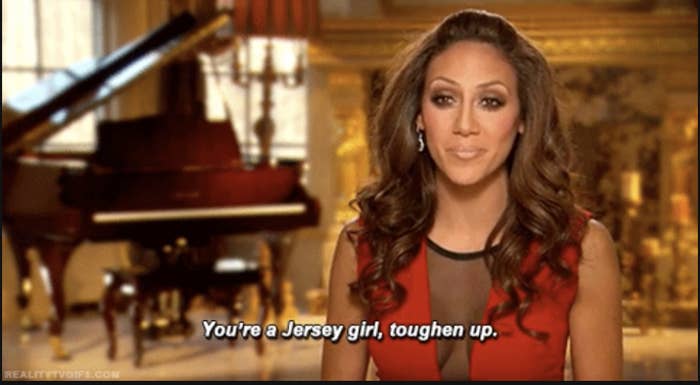 I decided to do my ~ research ~ — which was a nice walk down Housewives memory lane — and rank my favorite Real Housewives moments from messy to messiest.
Note: I know for sure I left out some very memorable moments from the franchise, so if you have any favorites that weren't included, feel free to share them with me in the comments below!

17.
When Monique Samuels whipped out her color-coded binder full of receipts against Gizelle Bryant. (Real Housewives of Potomac, season 5)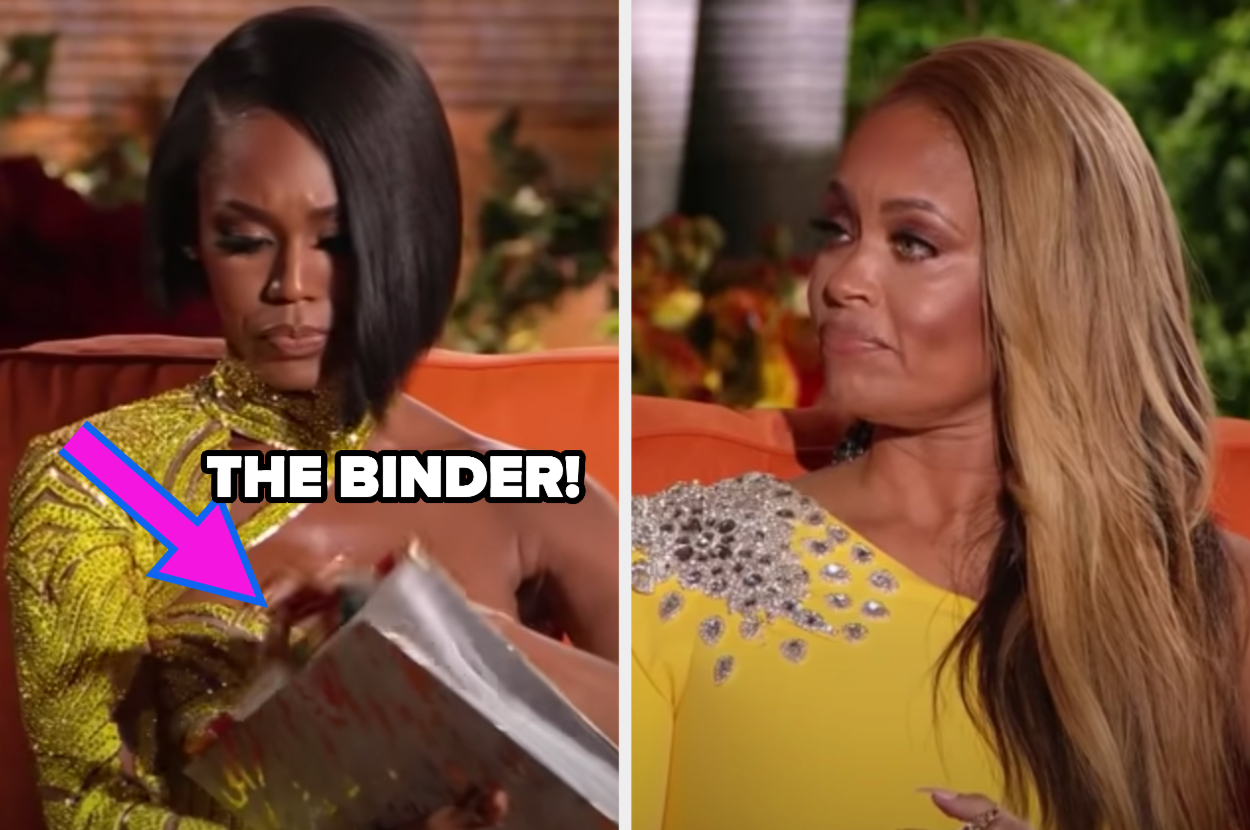 16.
The jaw-dropping moment when Candiace Dillard Bassett pulled out a butter knife on Ashley Darby during what was supposed to be a nice dinner party. (Real Housewives of Potomac, Season 4)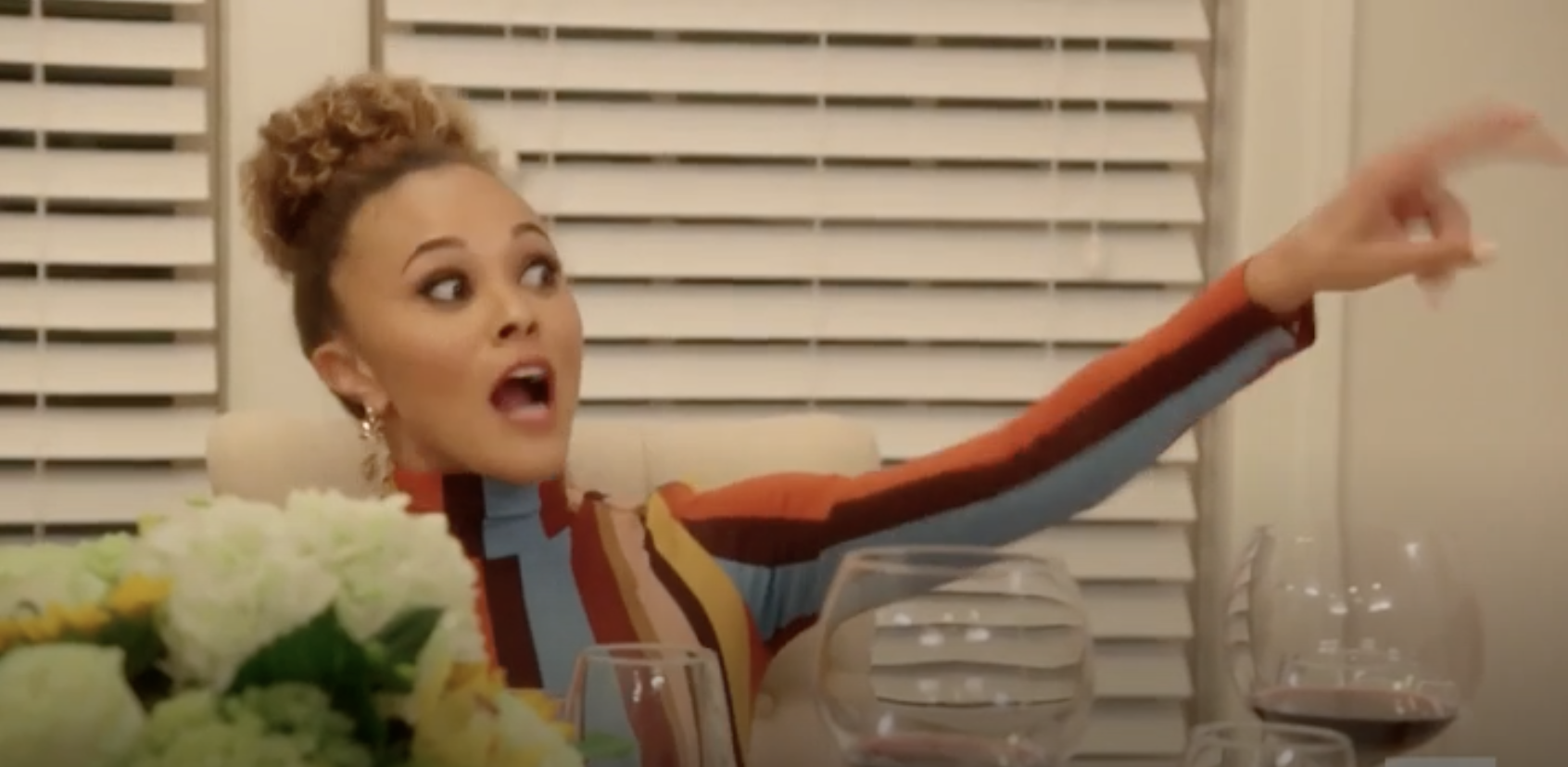 At a dinner party, Ashley and Candiace had a heated conversation about what Candiace has been saying to the other women. The two begin arguing and Candiace pulls out a BUTTER KNIFE and puts it in Ashley's face before literally tossing it at her.
15.
When Bethenny Frankel came to Luann de Lesseps with bad news about her then-fiance and birthed the iconic line: "It's about Tom" (Real Housewives of New York, Season 8)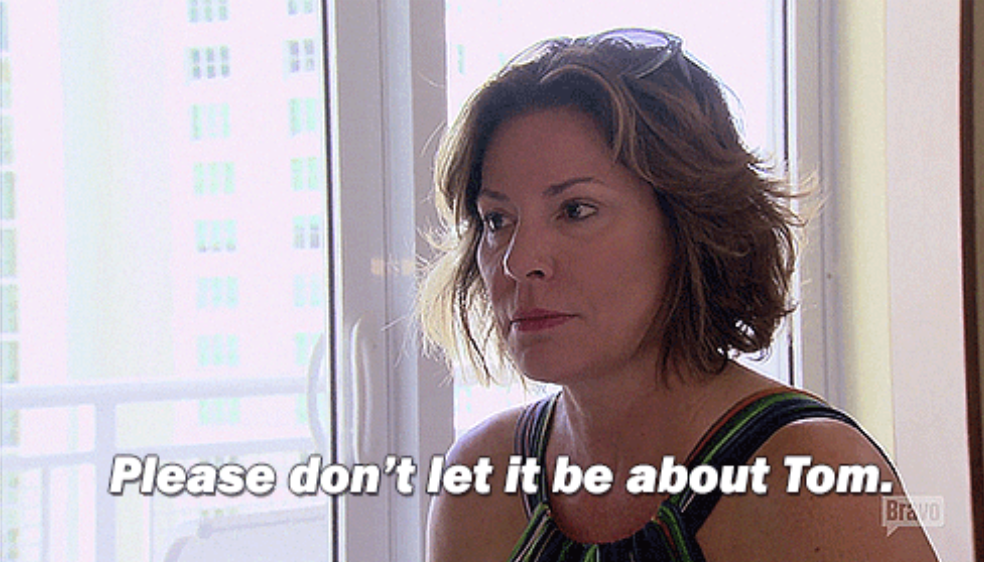 The scene started with Bethenny telling Luann to meet her in her room while saying she needs a drink.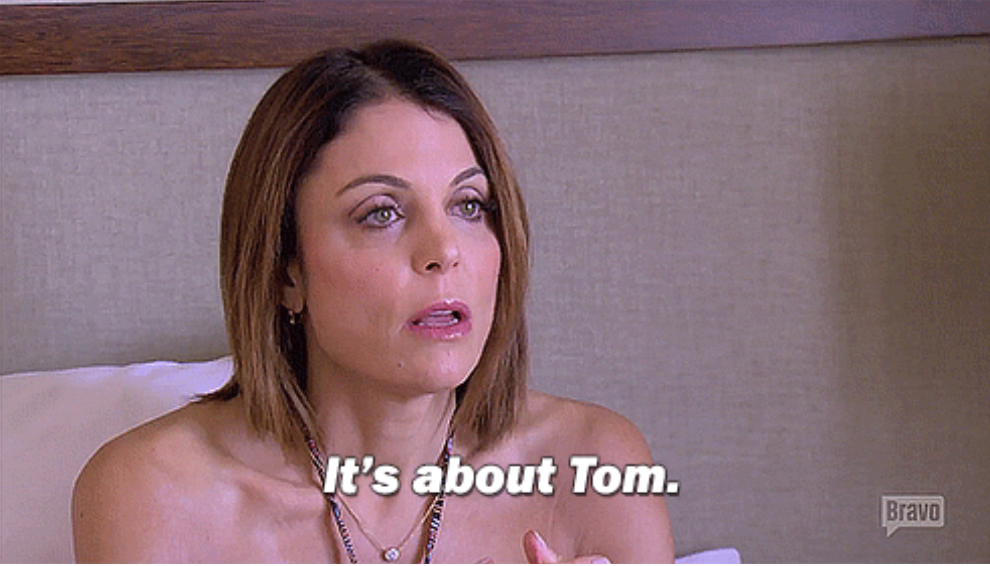 14.
When Dorinda Medley coined her own catchphrase. (Real Housewives of New York, Season 9)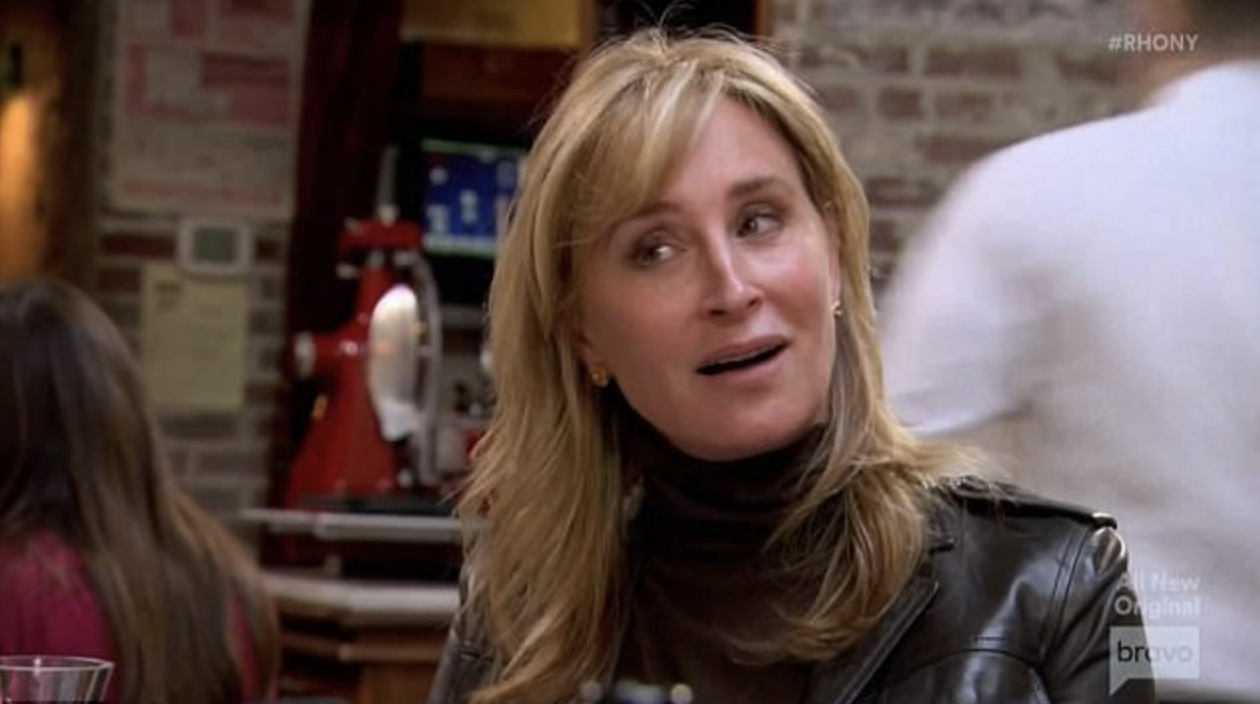 While at the table, Sonja Morgan accused Dorinda of being involved with her liquor brand Tipsy Girl. Dorinda denied it but Sonja proceeded to show texts from Dorinda's boyfriend, John Mahdessian, expressing an interest.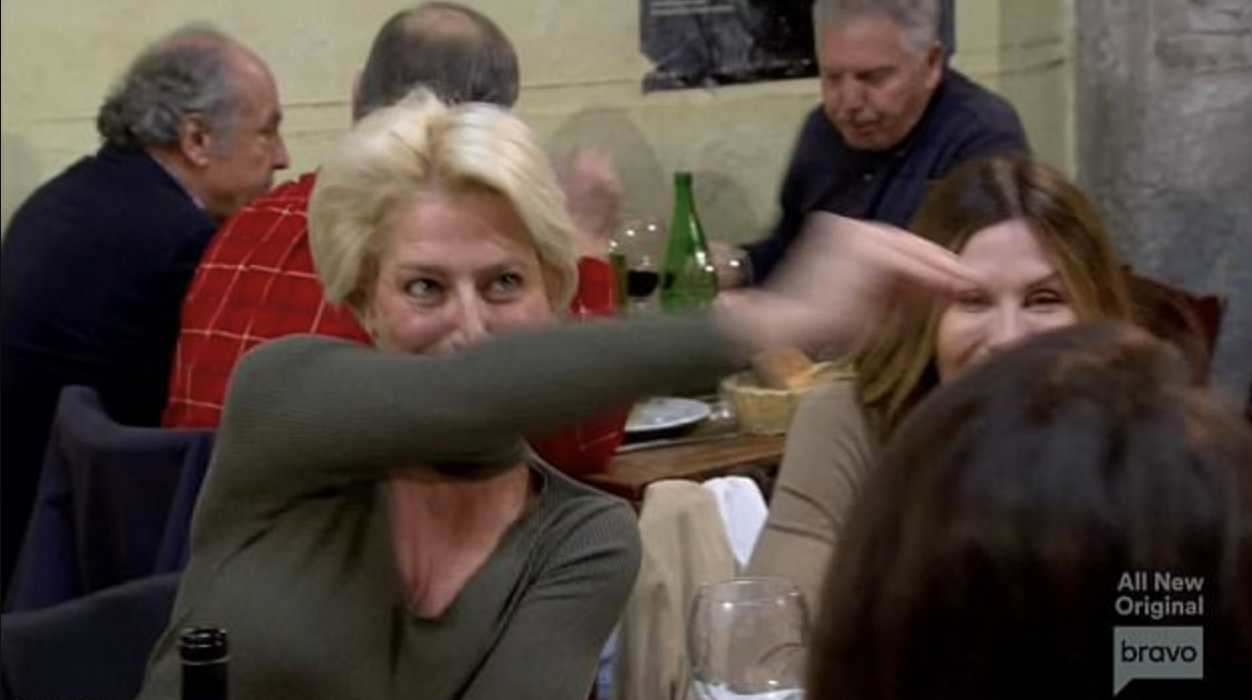 13.
The time when Lisa Rinna threw wine on Kim Richards before smashing the wine glass on the table. (Real Housewives of Beverly Hills, Season 5)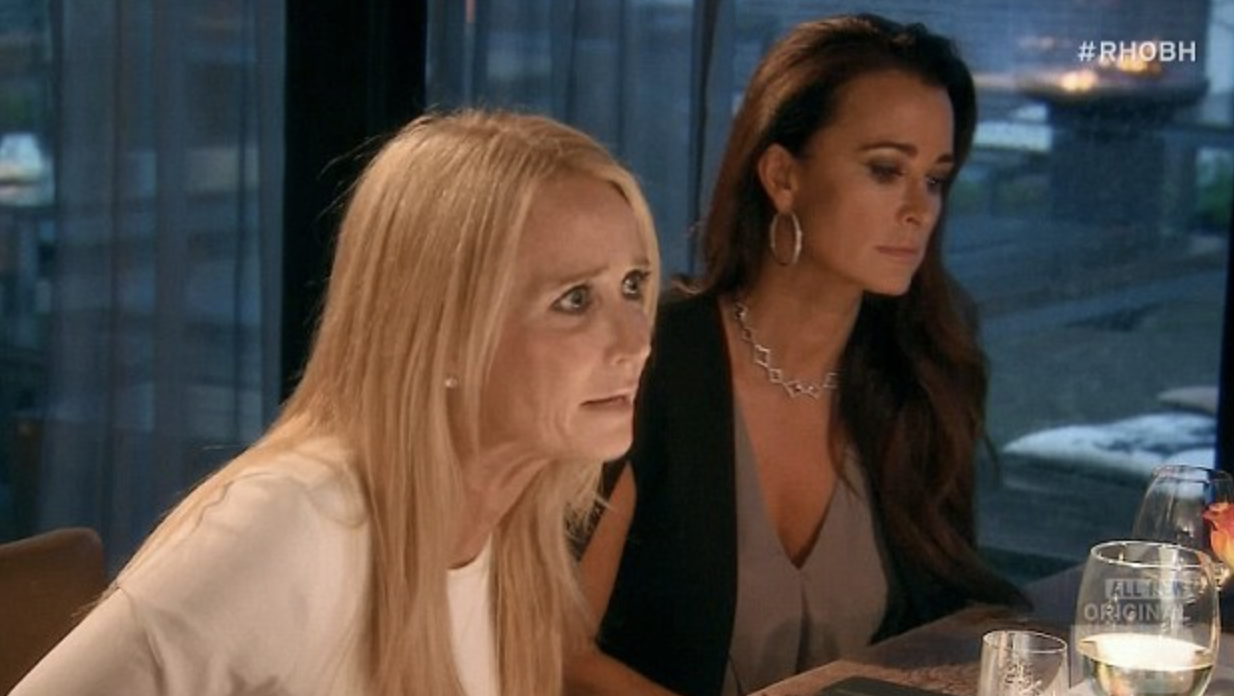 As Lisa tried apologizing to Kim Richards about getting into her business, Kim snapped back and accused Lisa of badmouthing her. She then said to Lisa, "I'm concerned about you, and your situation at home. You wanna bring out my stuff, let's talk about your home life. Let's talk about the husband," she said referring to Lisa's husband, Harry Hamlin. "Let's not talk about what you don't want out."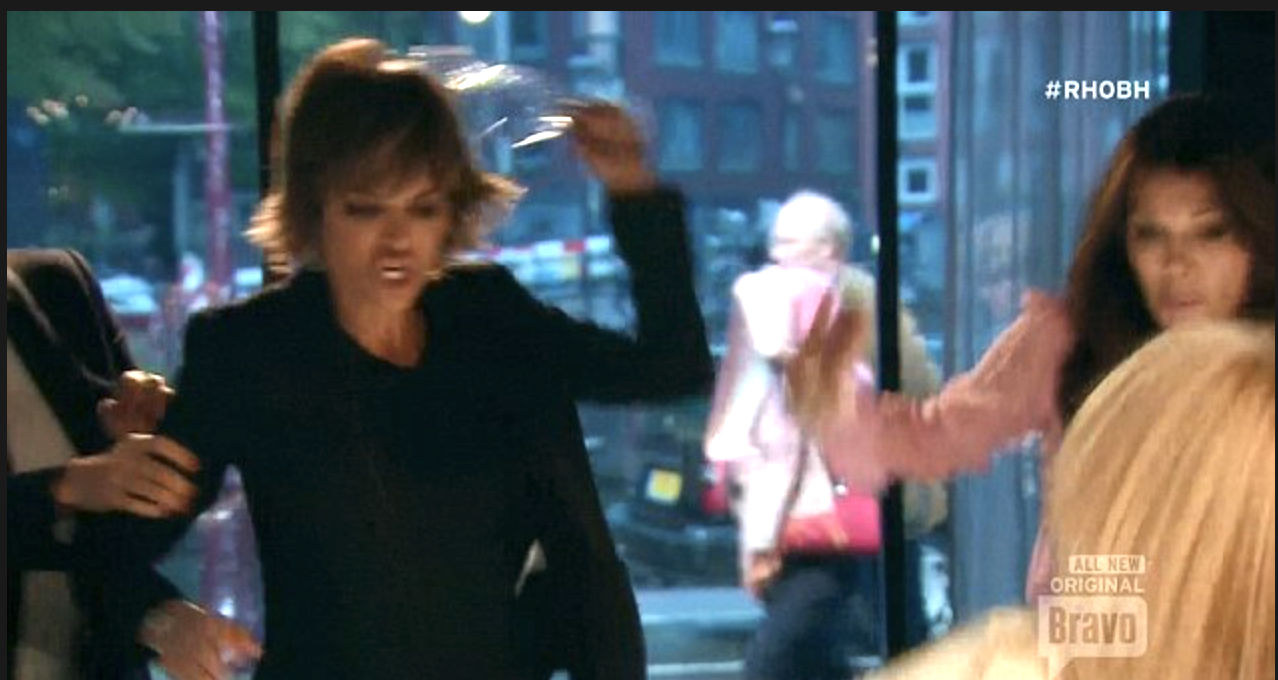 12.
When everyone found out that Brooks Ayers was faking cancer all along. (Real Housewives of Orange County, Season 10)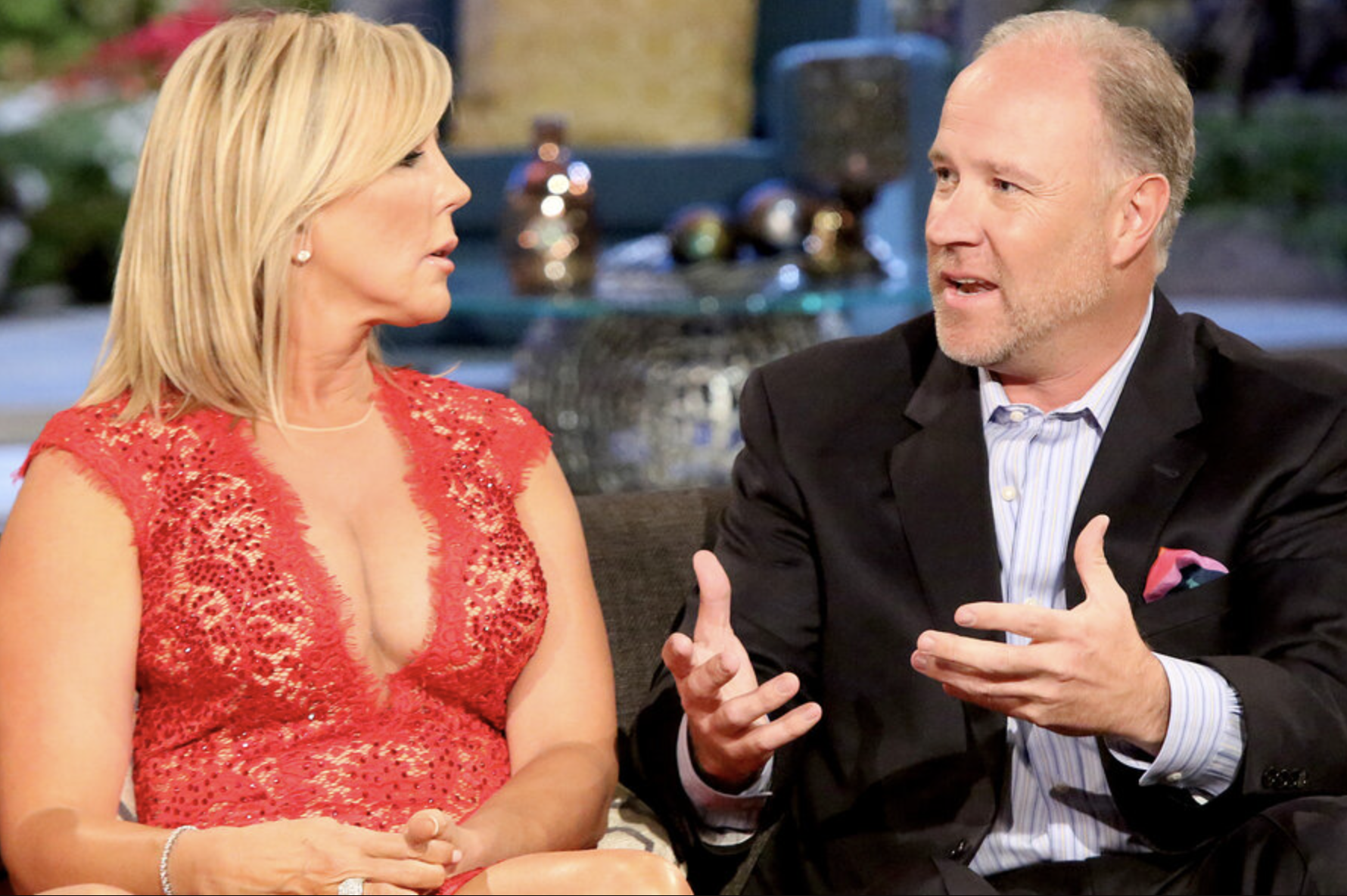 Clearly, Brooks put a lot of thought into this scheme because he had everything from fake hospital bills to having Vicki drop him off to get chemo.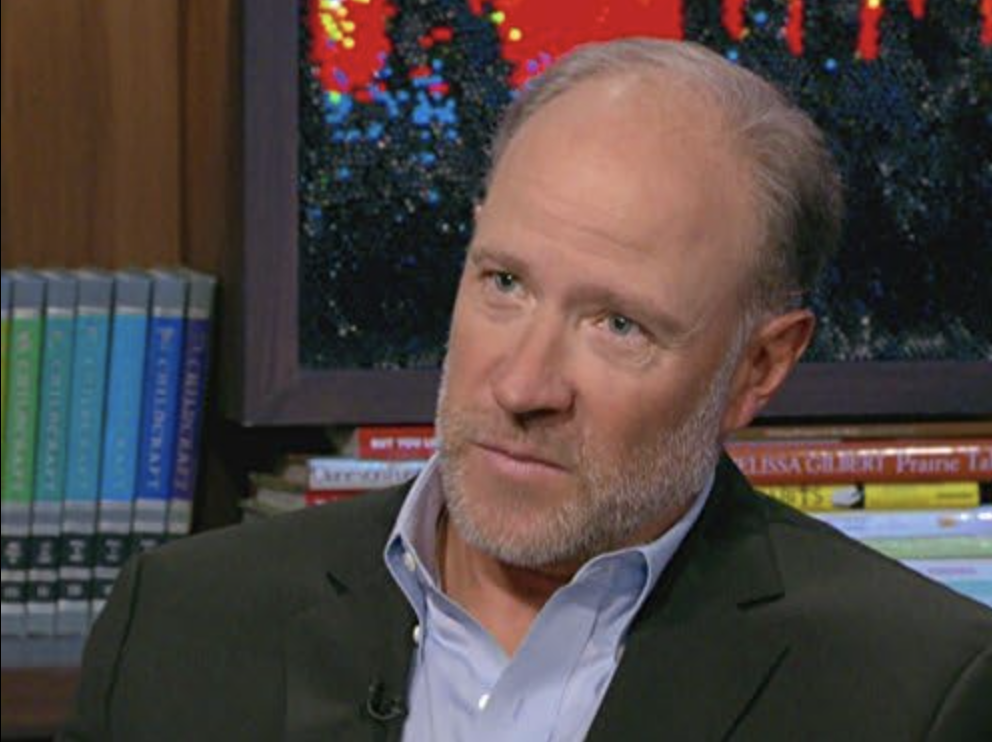 11.
When Shereé Whitfield gave the ultimate diss to her party planner Anthony Shorter. (Real Housewives of Atlanta, Season 2)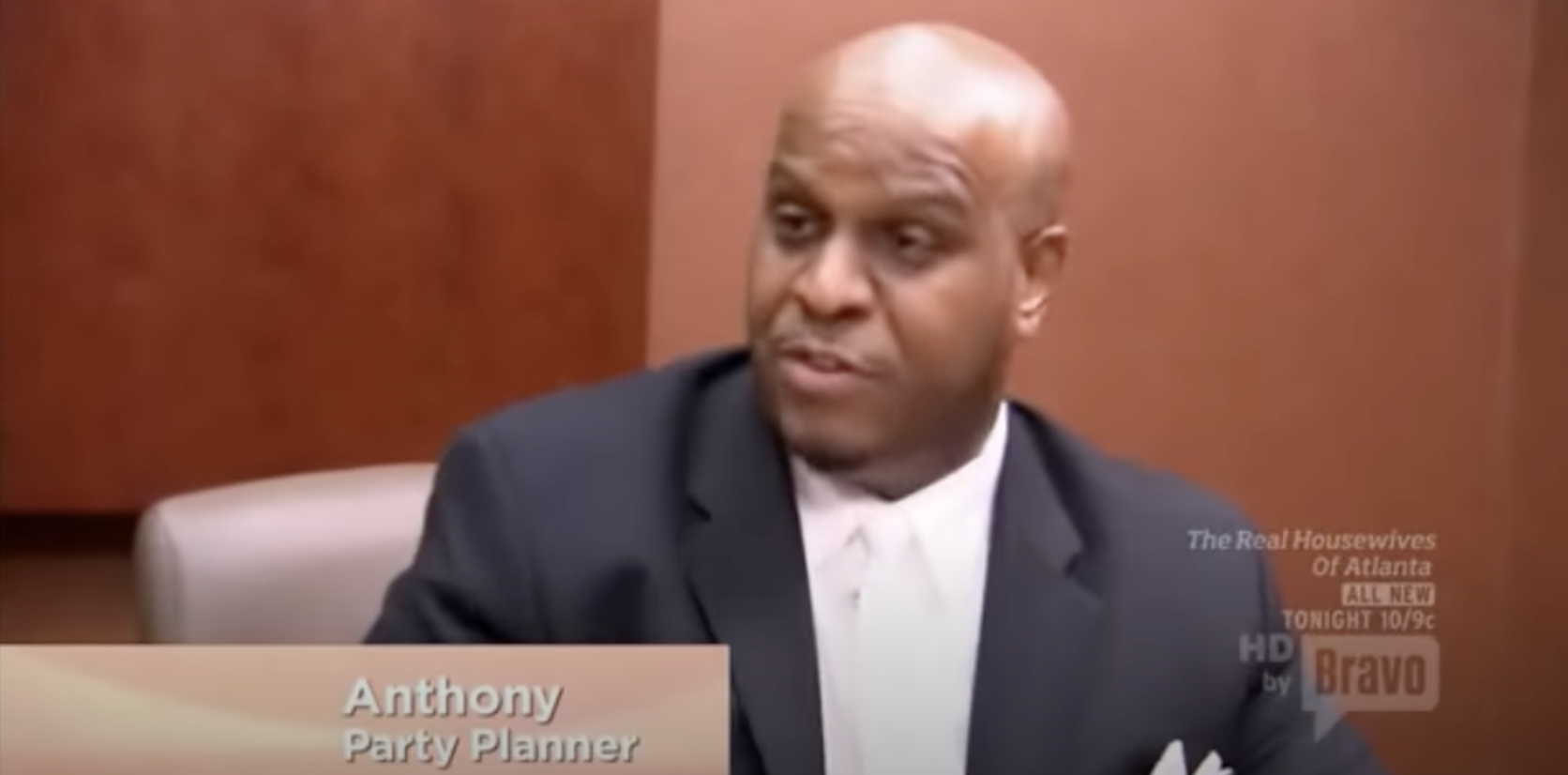 Shereé expressed how dissatisfied she was with Anthony's lack of progress in organizing her divorce party. The two got into a massive argument and neither backed down.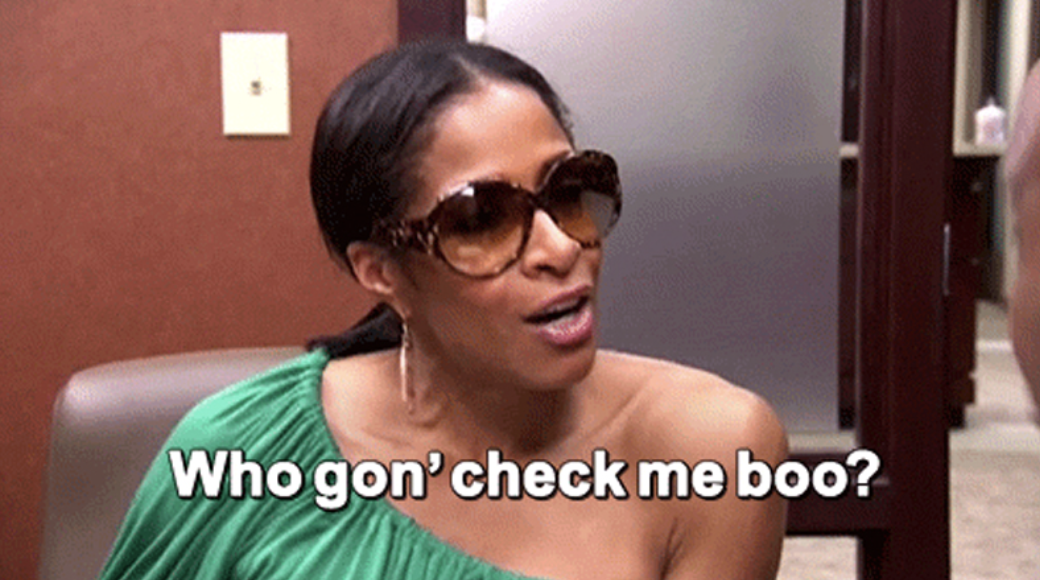 10.
The time Danielle Staub grabbed Margaret Josephs' weave after she poured water on Danielle's head. (Real Housewives of New Jersey, Season 10)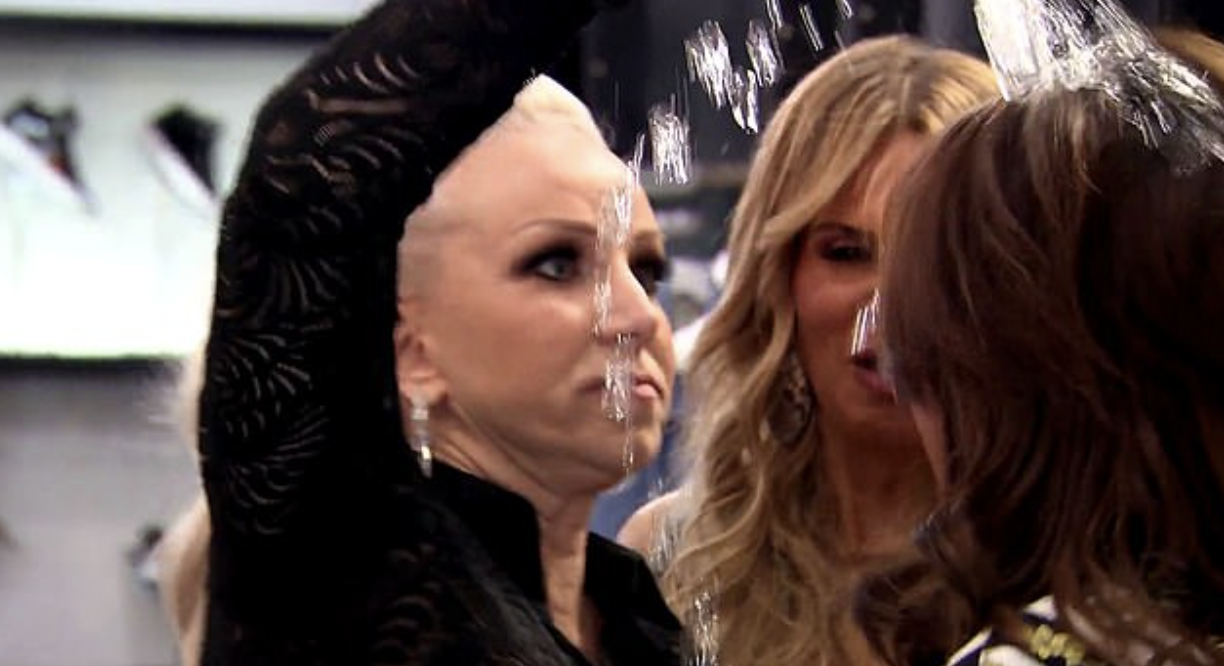 The two started going at it while in a boutique with the rest of the ladies, one thing led to another, and Margaret dumped her water on Danielle which caused her to grab Margaret by the ponytail and pull her down.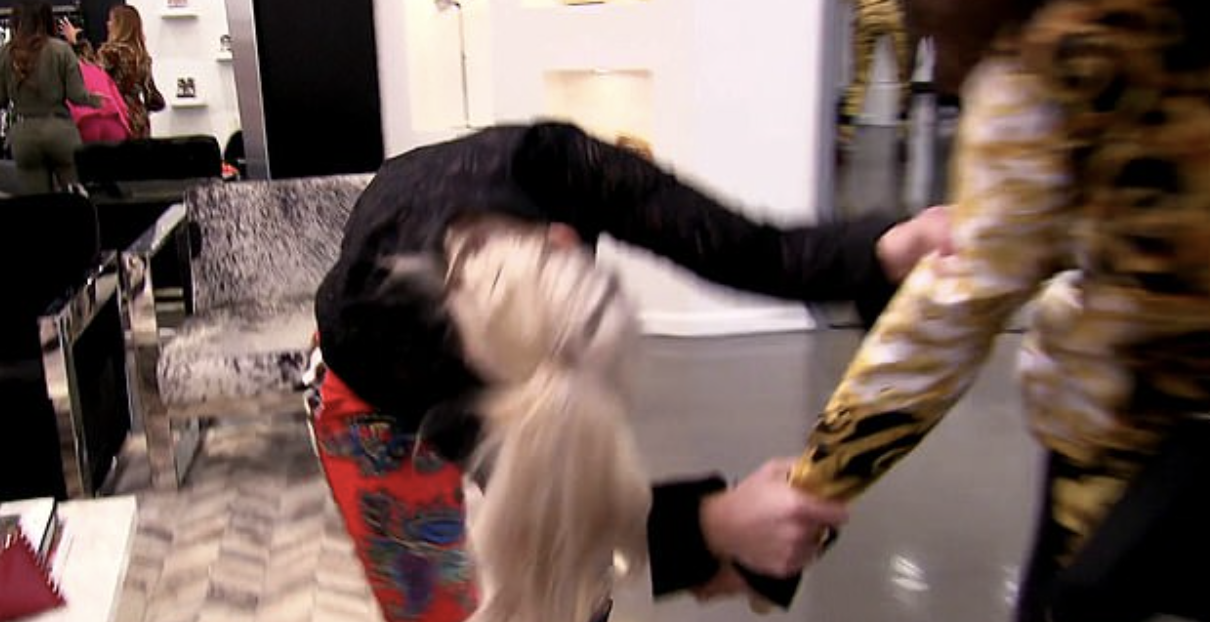 9.
The time when Leah McSweeney threw Ramona Singer's tiki torches. (Real Housewives of New York, Season 12)
During a girl's night that Ramona was hosting at her Southampton home, not only did Leah strip down to go skinny dipping with Tinsley Mortimer and Sonja, but the real juicy (or chaotic?) part was when Leah started throwing around tiki torches in Ramona's backyard.
8.
When Monique Samuels yelled at Candiace Dillard Bassett at a hoedown. (Real Housewives of Potomac, Season 4)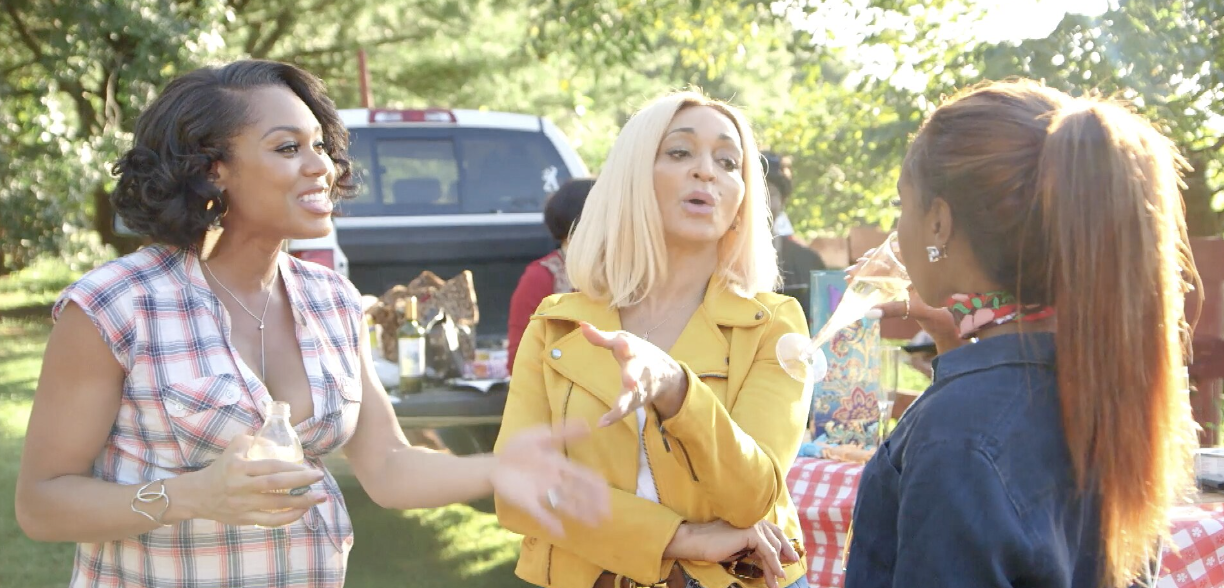 During the argument, Monique was not backing down as she yelled at Candiace — while being held back by another woman — "I will drag you, pregnant and all!" Yes, that line will go down in Housewives history.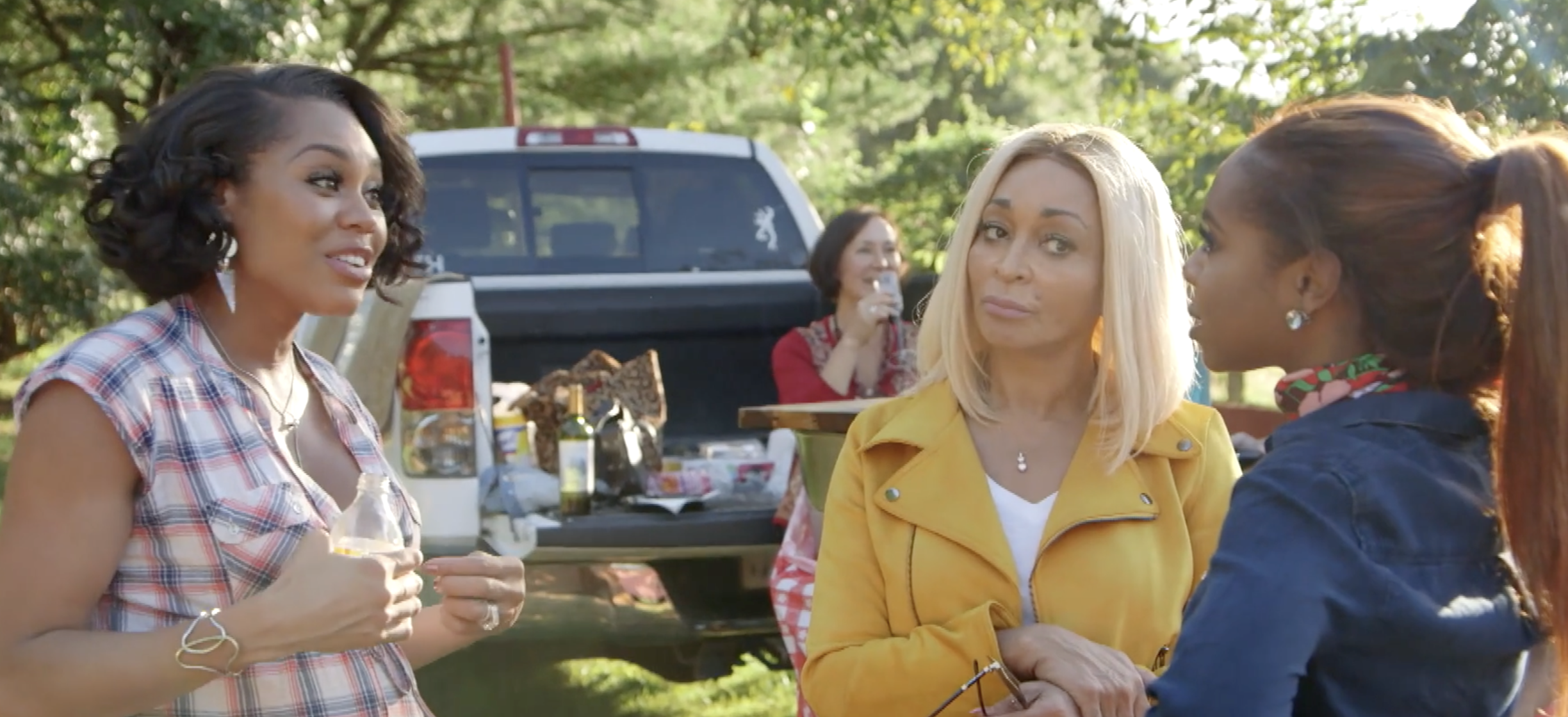 7.
The time when NeNe Leakes asked Kim Zolciak-Biermann where her scooter was. (Real Housewives of Atlanta, Season 10)
6.
The time when NeNe Leakes grabbed the cameraperson and practically ripped their shirt off. (Real Housewives of Atlanta, Season 11)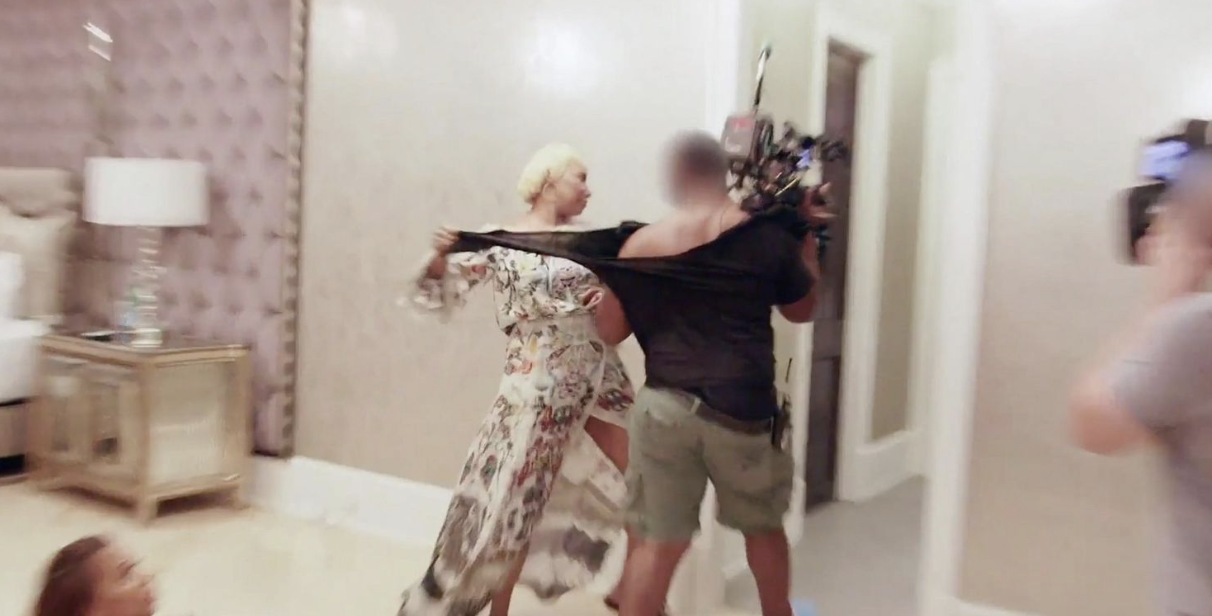 When NeNe saw one of the camerapeople follow Porsha and Kandi into the closet, she grabbed the cameraperson by their shirt and yanked them out of her way. Sheesh, I'm sure the crew did not see that coming!
5.
When Brandi Glanville slapped Lisa Vanderpump and Lisa got pissed. (Real Housewives of Beverly Hills, Season 5)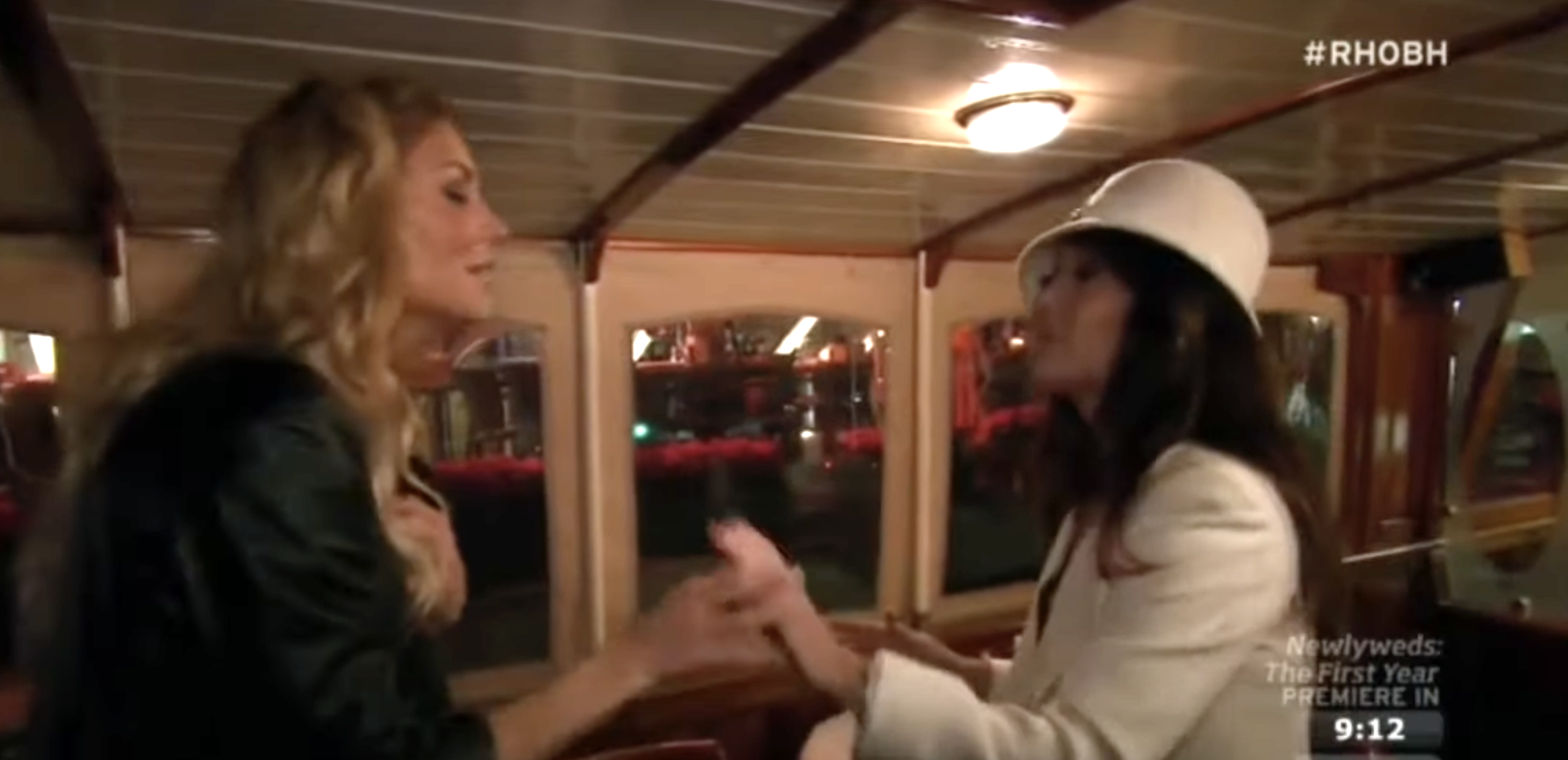 During this private moment between the two, Brandi took things a little too far by slapping Lisa in the face. "No, no that was wrong. Stop it right now," was Lisa's response to Brandi's slap.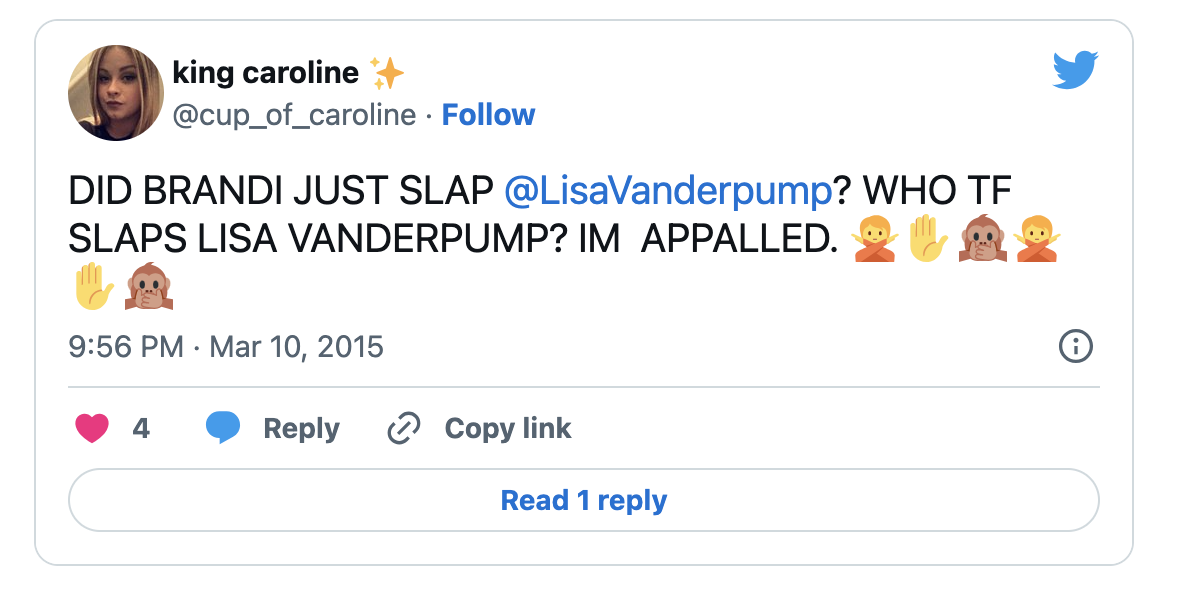 4.
The time when Porsha Williams attacked Kenya Moore and had to be escorted off the reunion set. (Real Housewives of Atlanta, Season 6)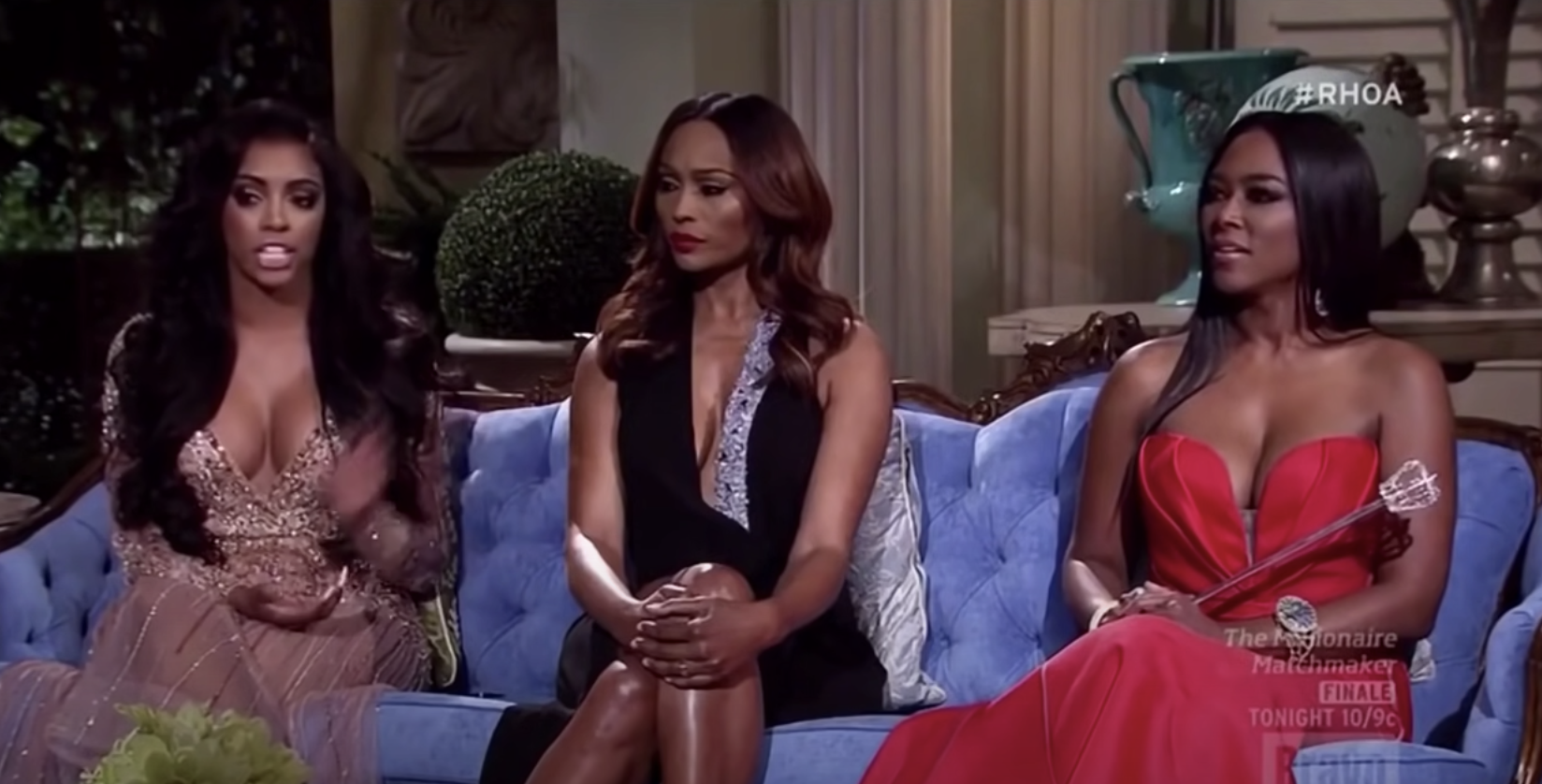 That was just the start of it because eventually, the two stood up to have a screaming match. As Kenya repeatedly said, "Get fired," Porsha suddenly reached out to attack Kenya and pull her by her hair to the floor. Andy and the crew had to step in and break up the fight.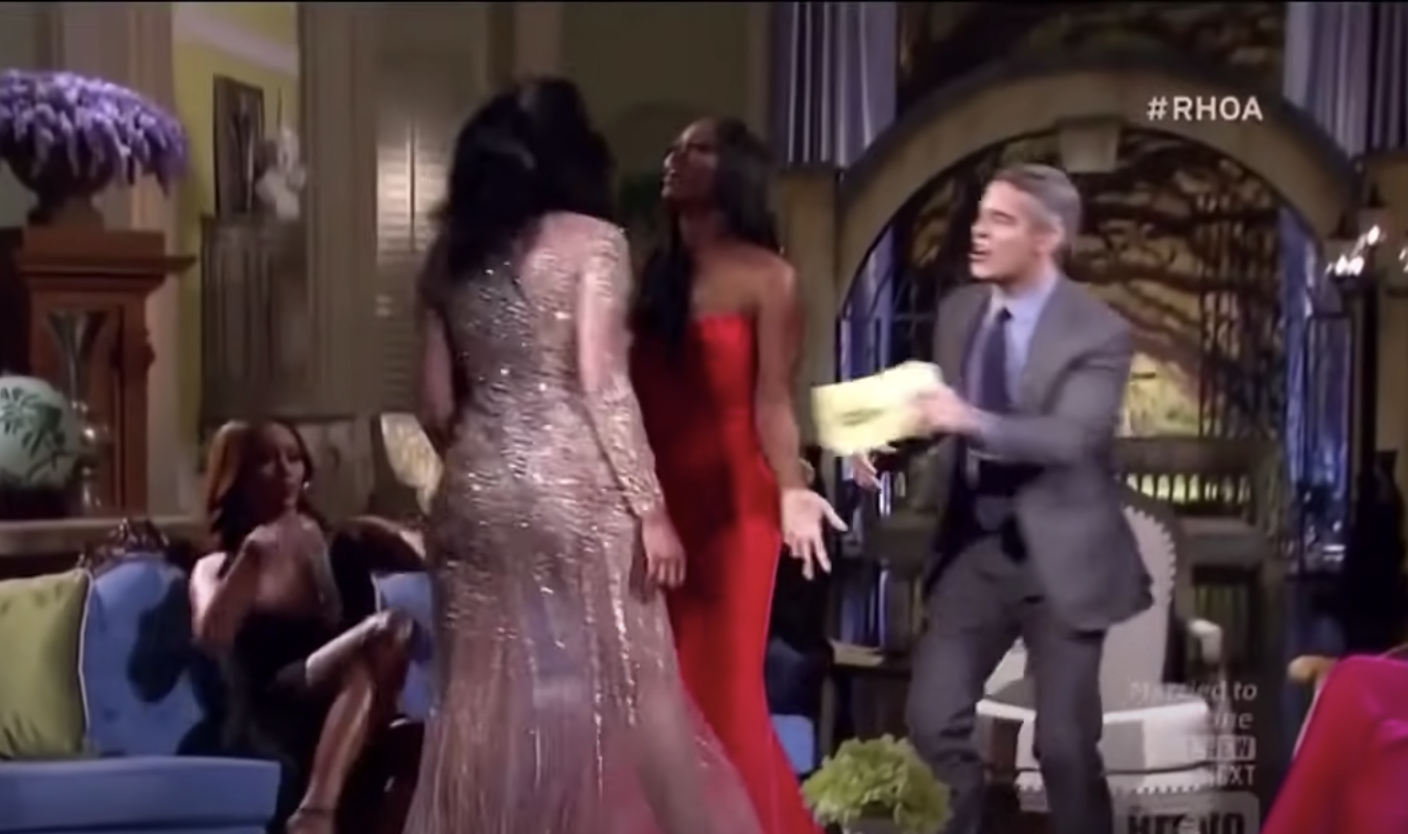 3.
When Lisa Vanderpump and Kyle Richards had their final blowout over "Puppygate." (Real Housewives of Beverly Hills, Season 9)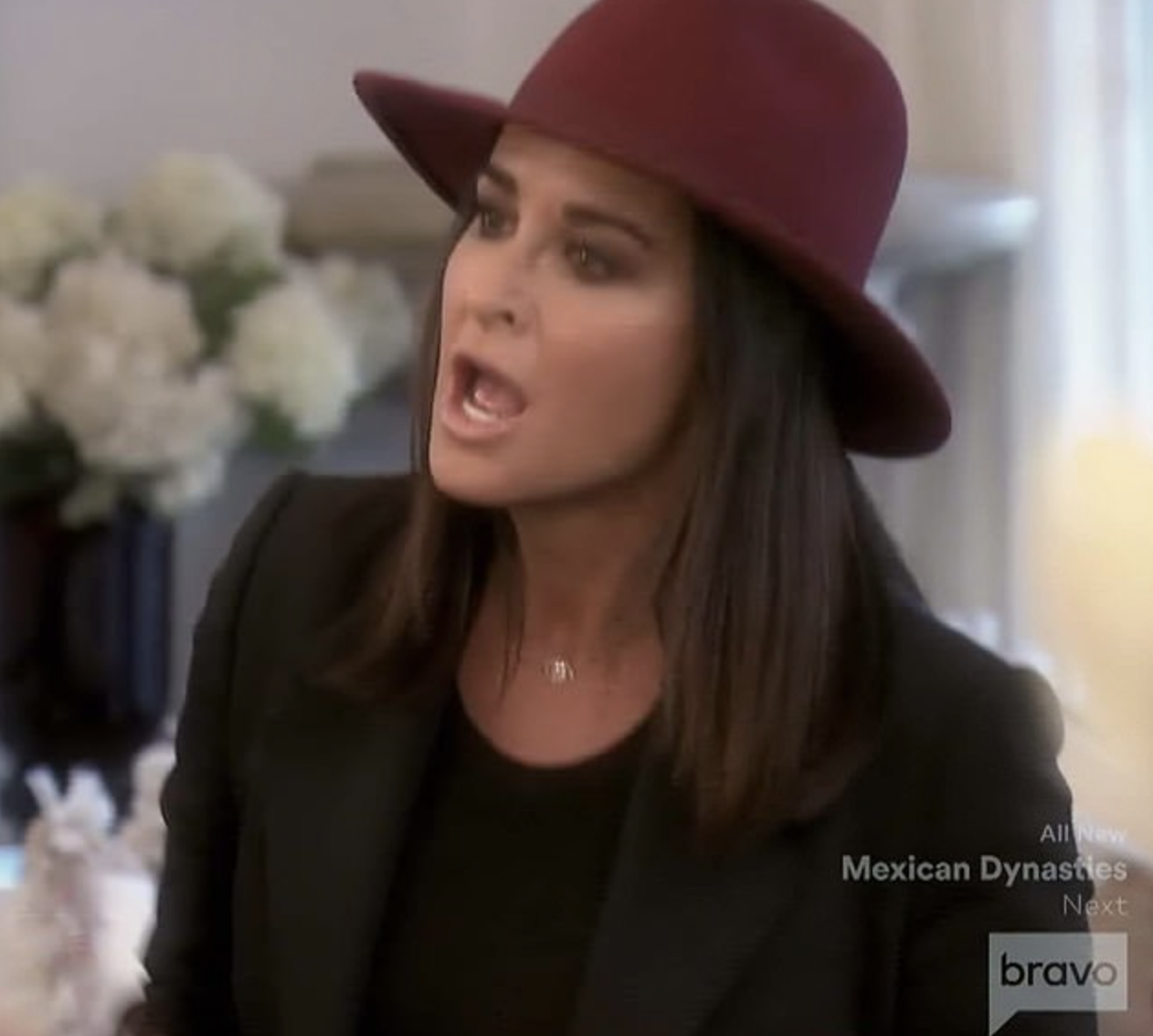 When Kyle confronted Lisa — the two were besties at the time — about this drama at her home, a huge fight erupted. After a lot of back and forth, Lisa's husband Ken got involved. He shouted a few (harsh) things and kicked Kyle out. "Goodbye, Kyle!" he shouted.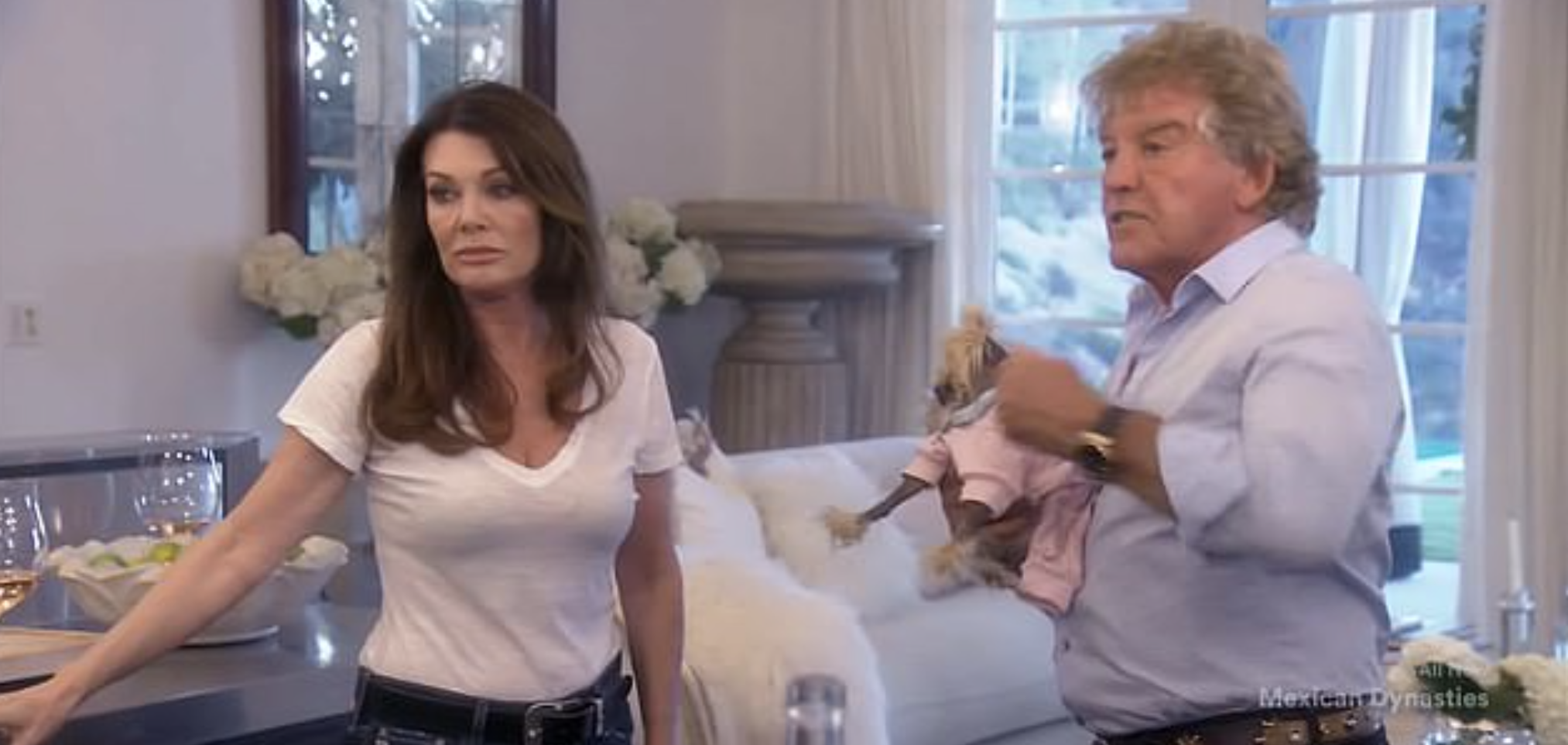 2.
The moment when Adriana de Moura punched Joanna Krupa in the face. (Real Housewives of Miami, Season 2)
Adriana wasn't happy about the article and Joanna tried making a point by telling her that just because it's in print, that doesn't mean it's true. After Joanna left the argument and walked away, Joanna chased after her and grabbed her, which caused Adrianna to whip her body around and punch Joanna.
1.
When Teresa Giudice flipped the table like the icon she is. (Real Housewives of New Jersey, Season 1)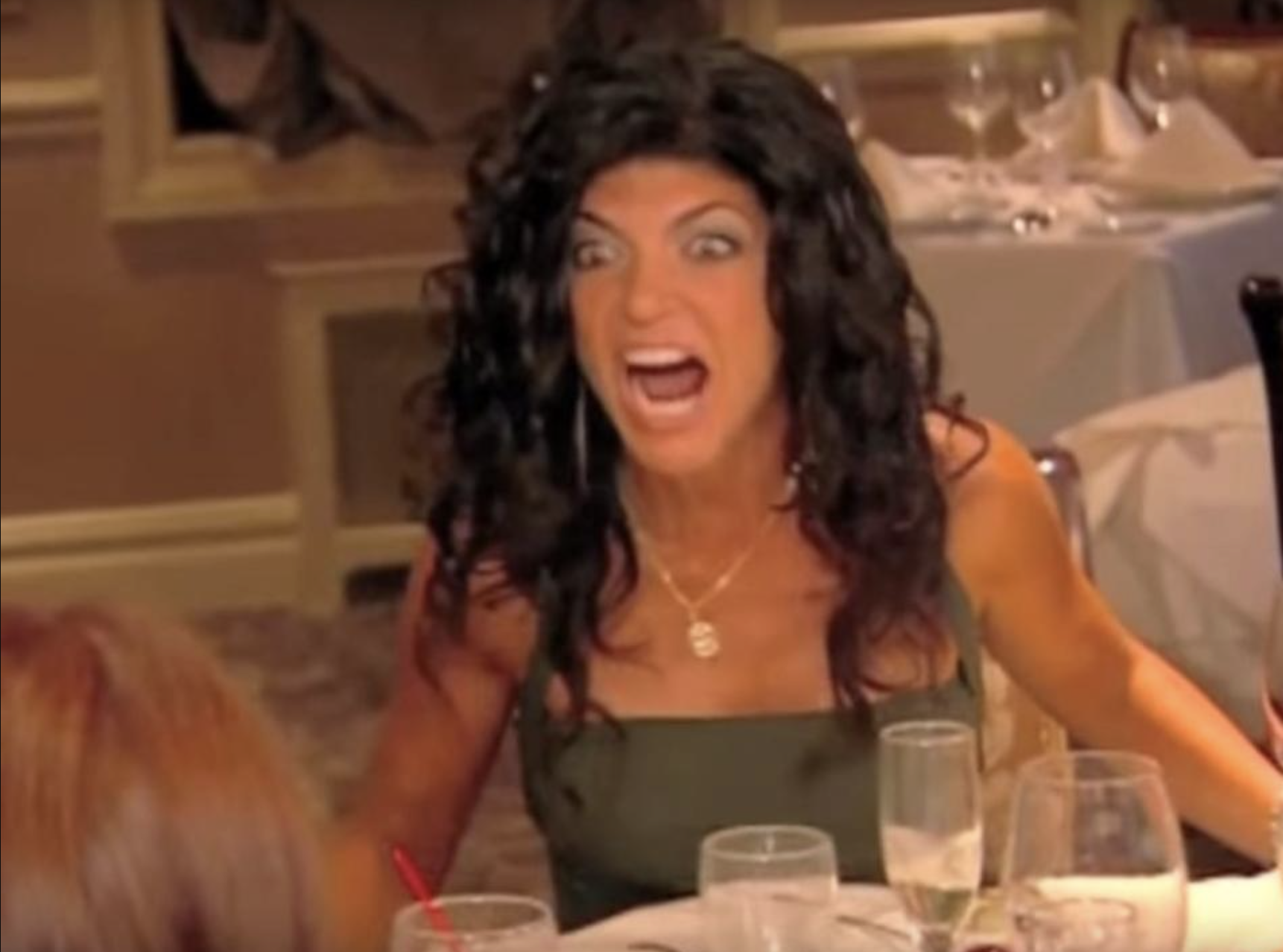 The argument went on and when Danielle said, "Pay attention puh-lease," Teresa saw red. Suddenly the words that forever shook up reality TV — "You were f****** engaged 19 times. She then shoved her hands beneath the table and flipped it, screaming, "Prostitution whore!" at Danielle.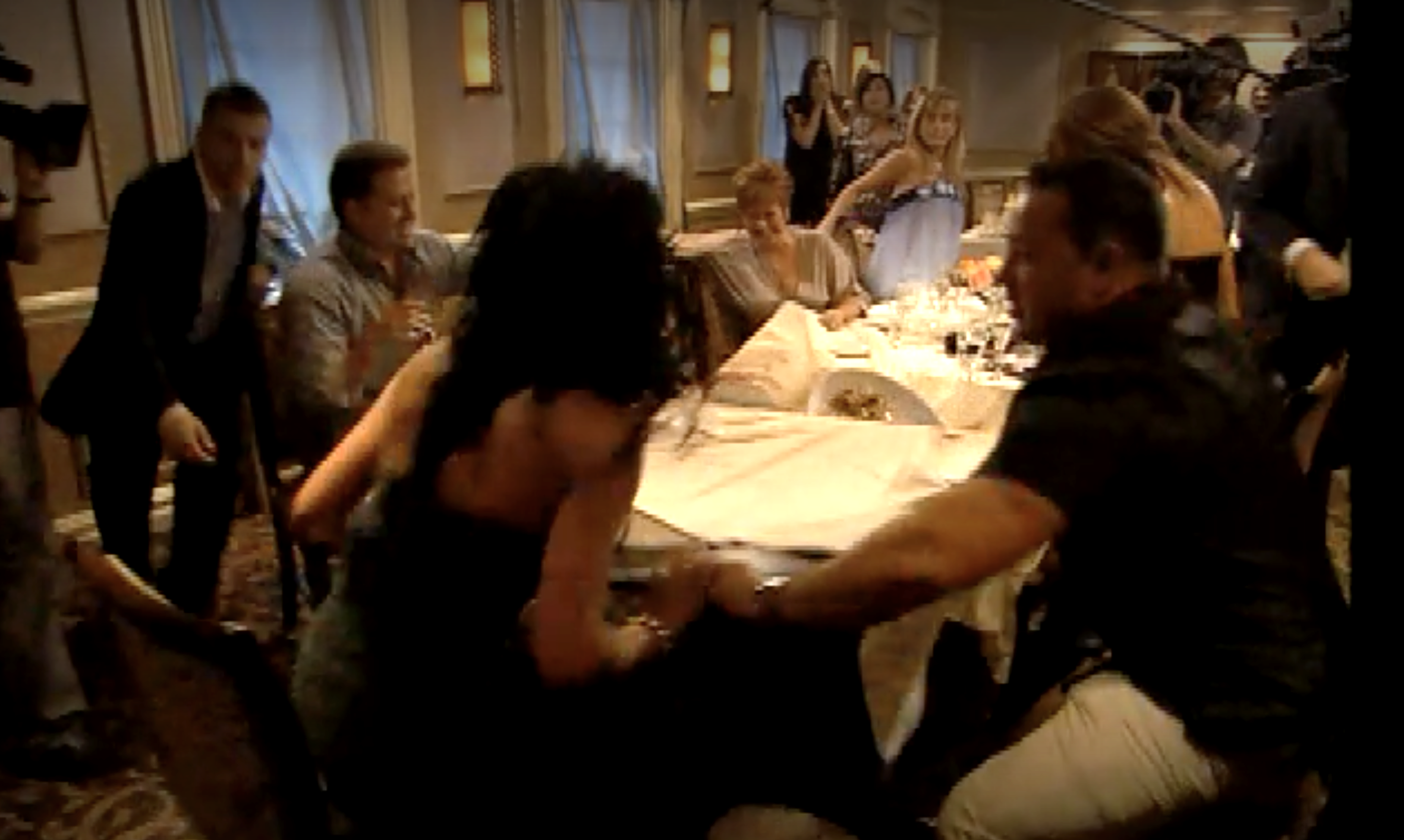 Share with me your favorite Real Housewives moments in the comments below — and stream Real Housewives on Peacock!