I never joined Greek life in college — but I knew plenty of people who did. I used to listen to my sorority friends chat about their experiences during rush week, how much they loved their "big" or "little," and all the festivities they were required to participate in. As a result, I've always been low-key very intrigued by all things Greek life.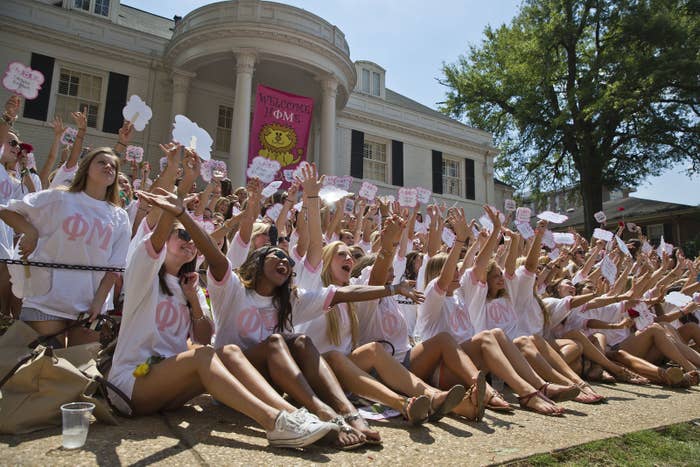 Luckily for me, so is TikTok! Recently, my For You page has been taken over by a ton of videos about rush week, when fraternities and sororities recruit students to join their organizations at the beginning of the school year. For a lot of schools, rush week starts the first weekend in August.
And after falling down a #RushTok rabbit hole this week, I wanted to share what I've learned about the (weird? wild? wonderful? I can't decide) world of rush week. Let's get into it.
The #RushTok tag on TikTok has more than 300 million views. And a lot of the videos are specifically about sorority rush week at big schools in the Southern US, like the University of Alabama — where Greek life is a huge part of the campus culture.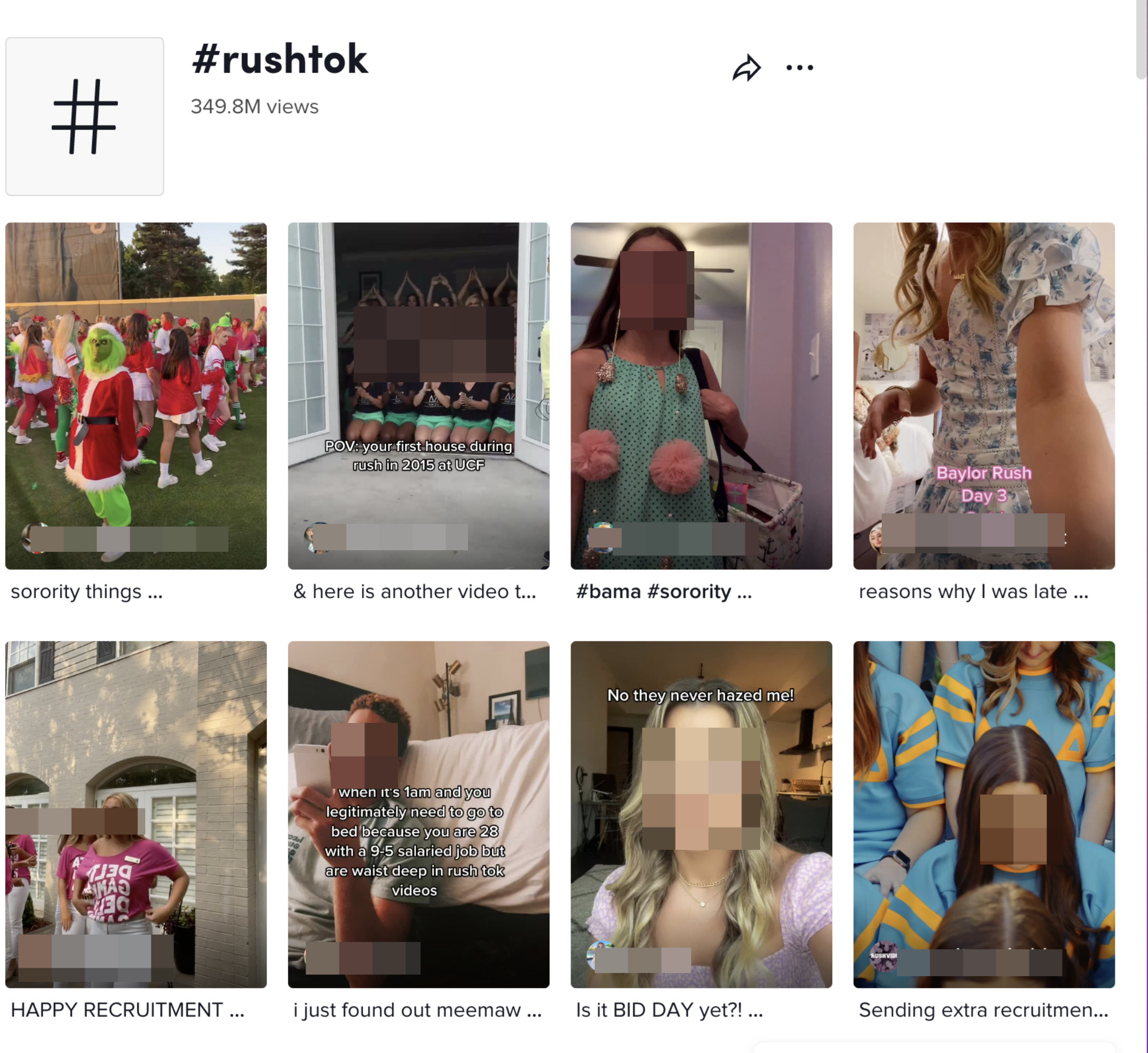 Basically, rush is a weeklong process filled with social events that incoming sorority hopefuls attend to get familiar with members of different sorority houses. It's a lot of mingling and meeting and greeting, and every university has its own rush week traditions.
(It's worth noting, however, that even though rush week has taken off on social media in recent years, it's actually been around since the first sorority was created centuries ago.)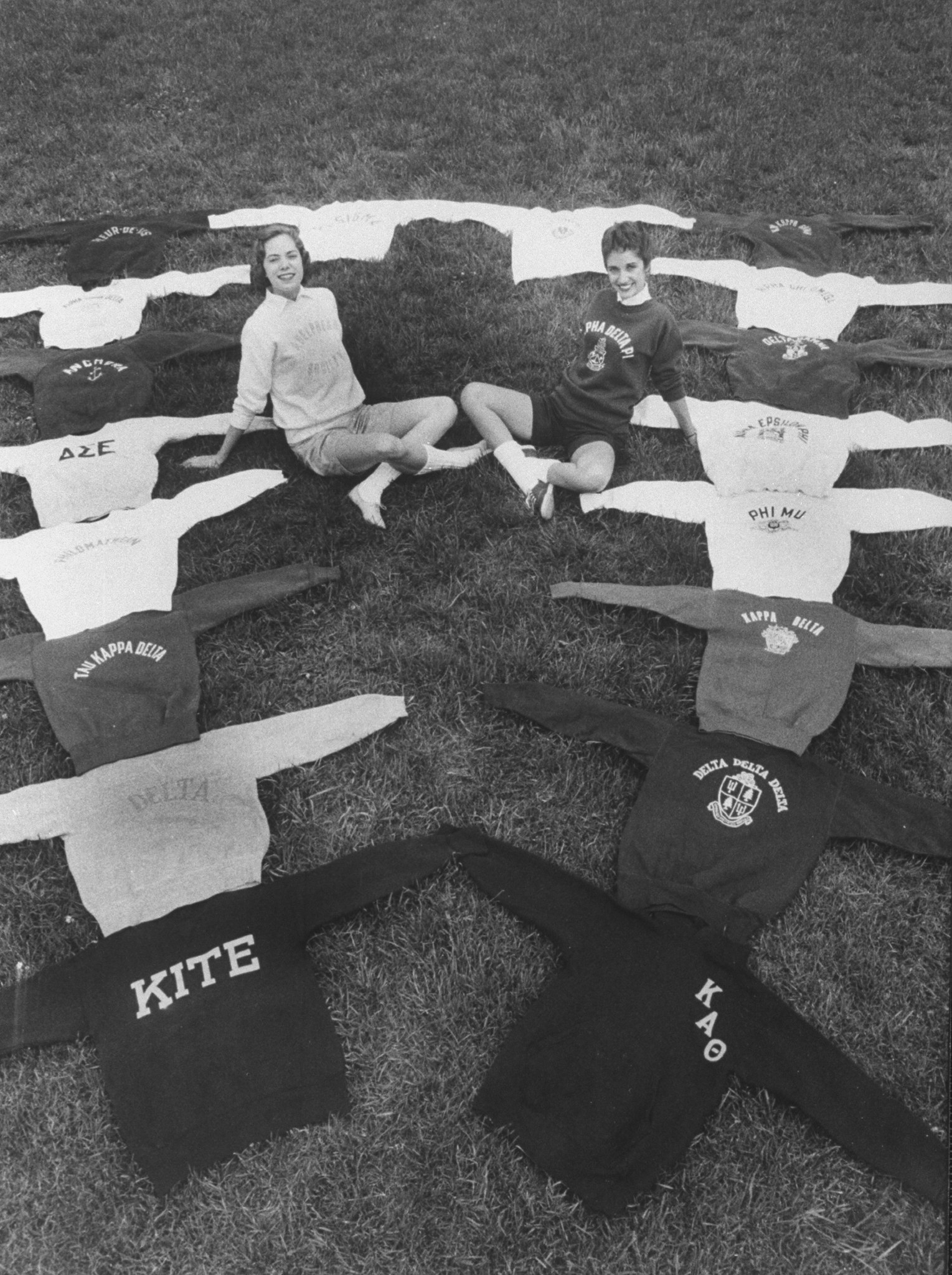 As recapped on the Cut: Last summer, the University of Alabama's Greek life recruitment process basically took over TikTok and YouTube after students posted videos documenting their rush week journey. "Bama rush week" videos showed everything from outfits students planned to wear to how they prepped for the weeklong events.
Earlier this month, rush videos once again flooded TikTok. The hopeful sorority members eagerly whipped out their smartphones and ring lights to share tips, insight, and advice with others who were in the same boat. And let me tell you, the dedication to rush week prep is 👏🏼 real 👏🏼.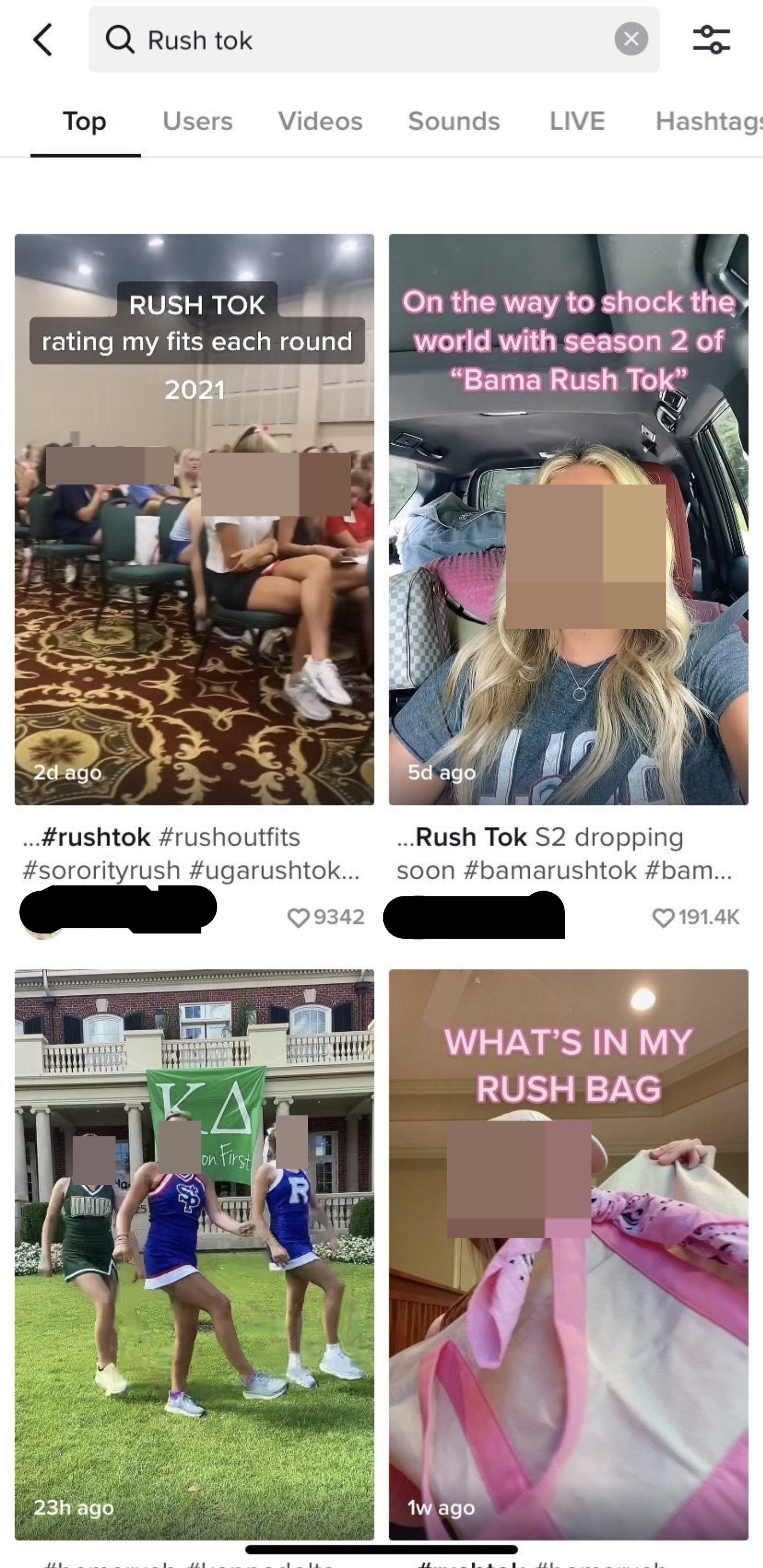 One popular topic is the "What's in my rush bag?" format — where prospective sisters explain exactly what they are packing and prepping going into rush week.
Every video is a little bit different, but common themes seem to be the type of bag (a large, often colorful tote), filled with things like makeup, snacks, changes of clothes, items to beat the heat (mini fans, oil blotters, dry shampoo), and rush "supplies" (notebooks, pens). It's pretty comprehensive, and honestly...seems heavy?? 😂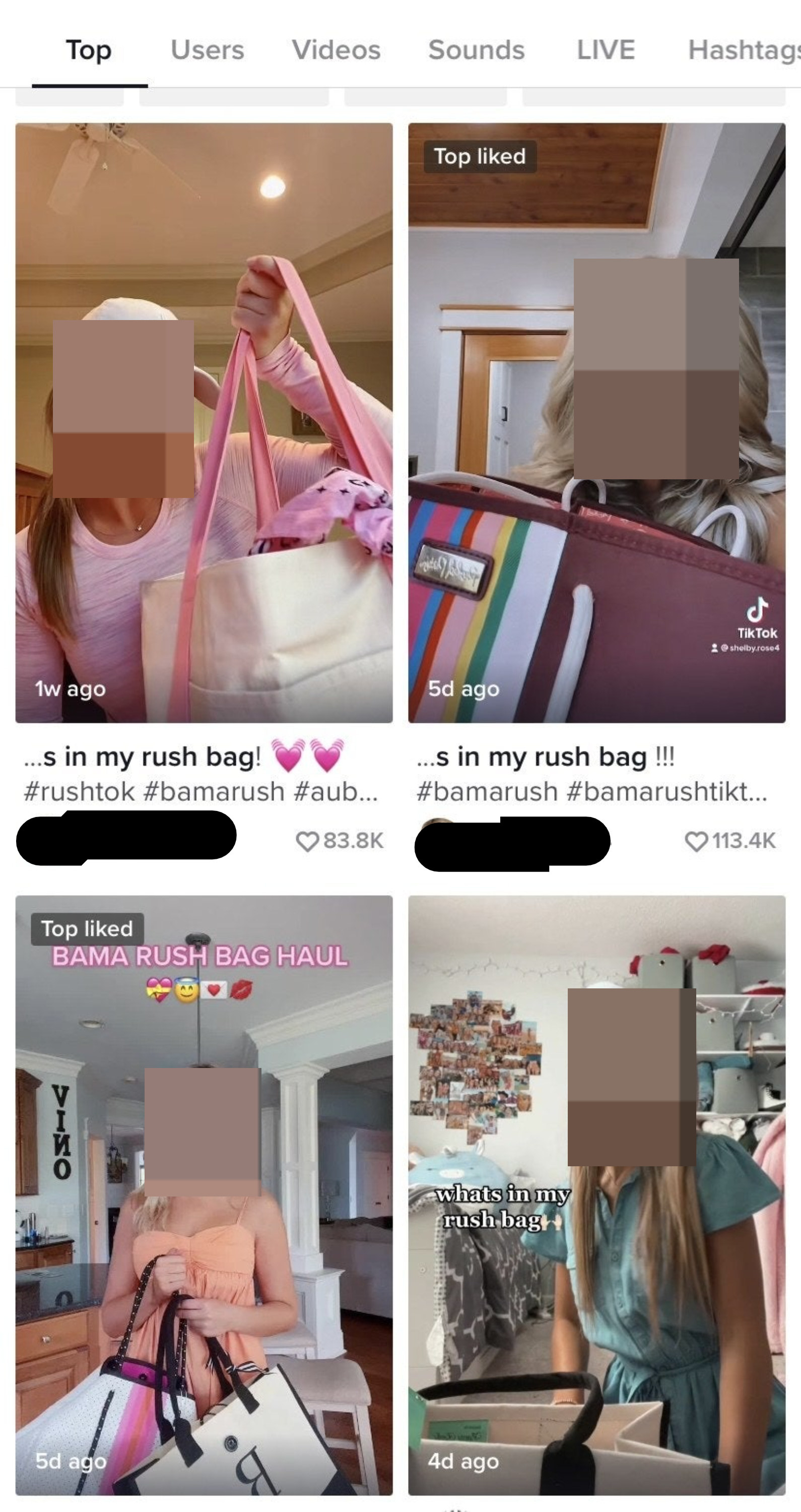 For example, in this video from a college student rushing at Auburn University in Alabama, she first spoke about the importance of purposely using "an inexpensive bag" and why having a notebook and pen for note-taking is "crucial" during rush week. Then she proceeded to pull out 27 different items (!!!) from her bag.
She also explained how she uses her notebook: "At the end of each [rush] round, I put little Bible verses just to remind myself that God has a plan for me and I'm going to end up where I'm supposed to be, no matter what," she said in her video.
Rush week differs a bit from college to college, but in general, it's a packed week that requires a lot of planning, coordination, and organization.
According to the University of Alabama's recruitment schedule, students go from convocation to open house, followed by Philanthropy Days and Sisterhood Days. Those days are followed by Preference Day, and rush week ends on Bid Day — when new members receive their bid to join a sorority house.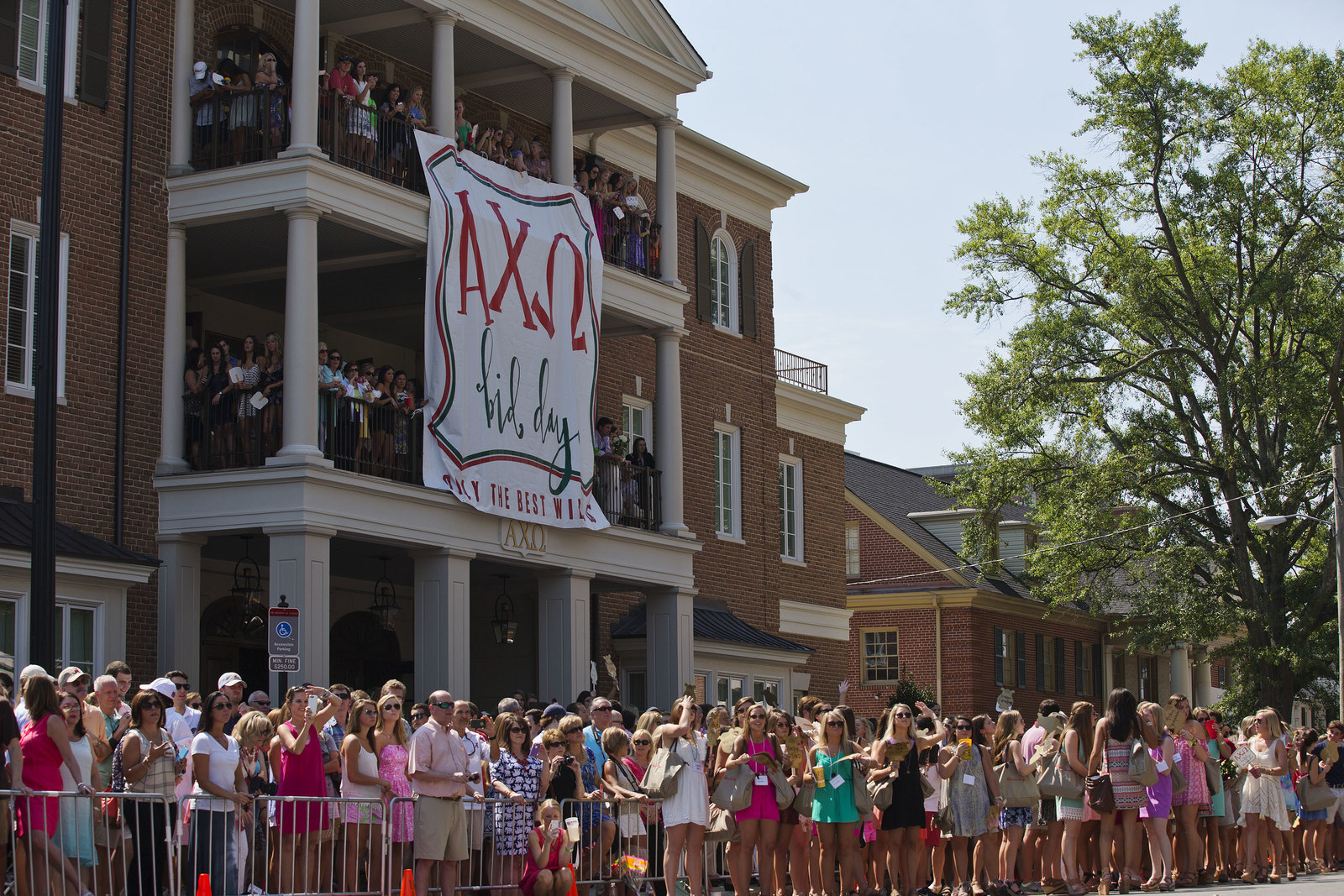 For example, this sorority sister explained the importance of making a good first impression, as well as the things prospective sisters "should" and "shouldn't" talk about when they're meeting different sororities during rush week and aiming for a bid.
From packing rush bags and planning outfits to kick off the week...
...to the end of the week when prospective sisters (in this case) pack into the campus football stadium and eagerly wait to be told which sorority they have been invited to join.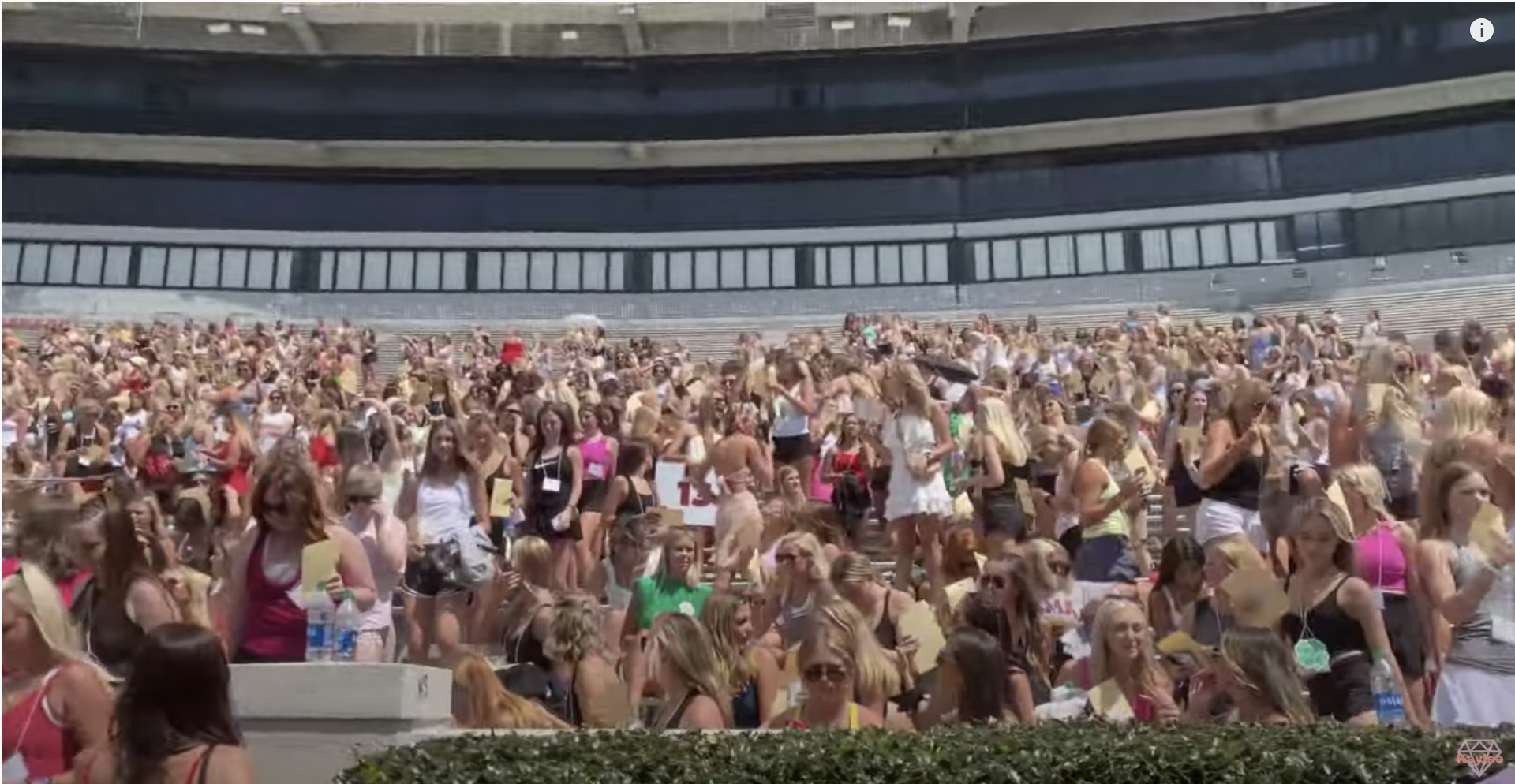 Then they literally run to those sorority houses. It seems like a huge production!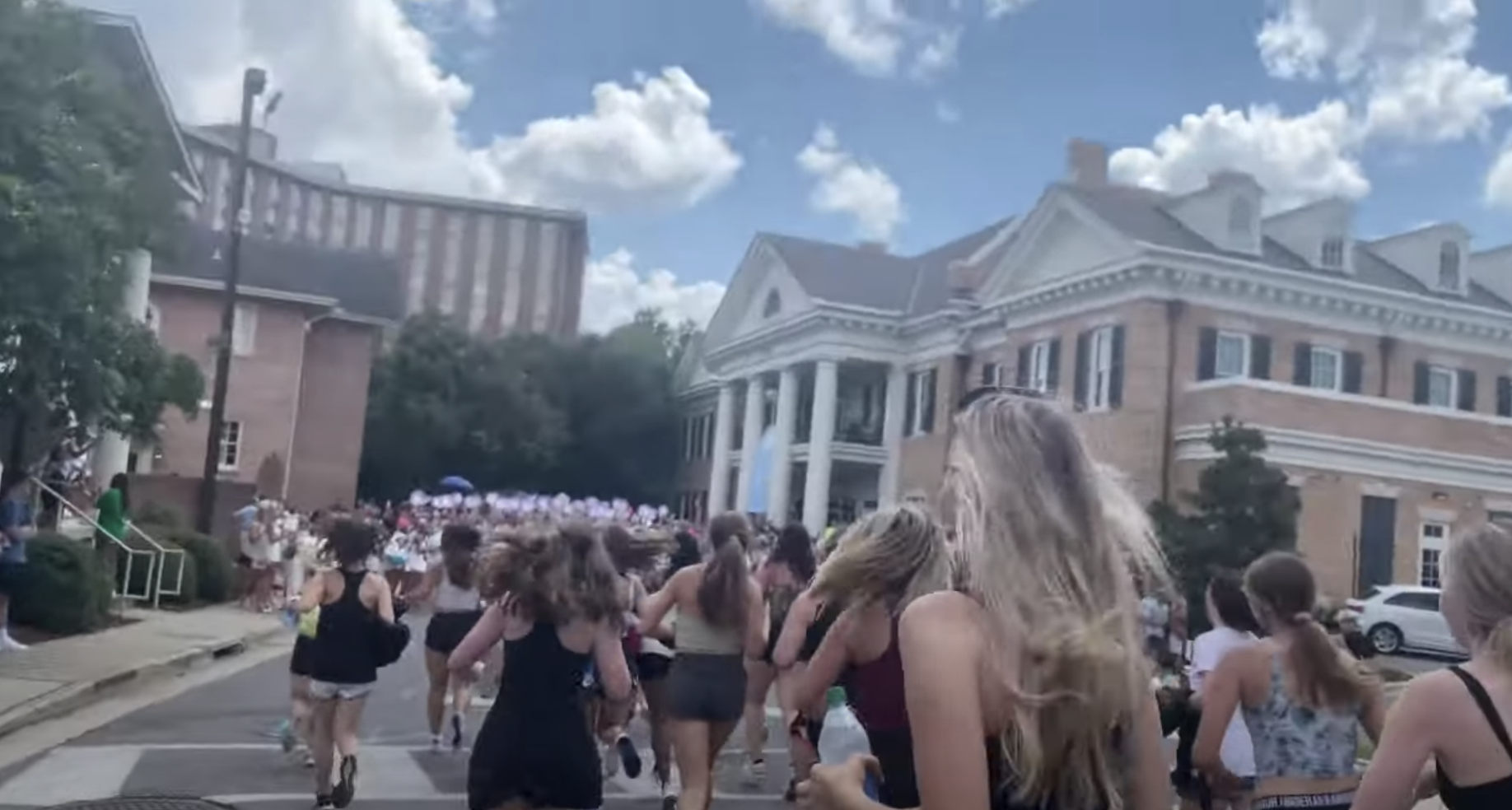 Anyway, that's your #RushTok recap for now. In my opinion, I think one of the reasons that social media (and I) might be so drawn to learning about this world is that these videos give us a glimpse into how intense vying for a coveted spot in a sorority — at a college where Greek life is extremely important — really is.
Good luck with rush, ladies! We'll be watching.
What do you think of #RushTok? Tell me your thoughts in the comments below!