Have you been looking for an app where you can get a daily fix of cuteness to help you get through the week? Look no further.
It's called Cute or Not, and you can download it for free here.
Legally Mandated Warning: If your personal life philosophy prevents you from enjoying things that are (a) Adorable, (b) Cute, (c) Precious, (d) Huggable, or (e) All fo the above, this app may not be for you.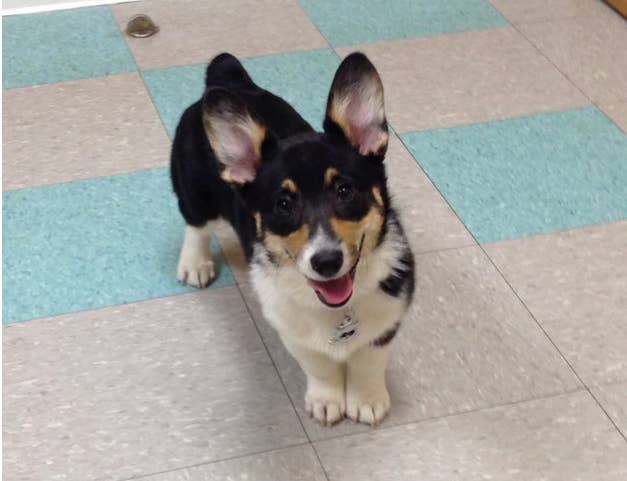 While it is true that there may be some animals on the app that are objectively not all that cute, we are frankly dealing with a whole lot of Cute and probably not a whole lot of Not.
For the rest of us, here's what you can expect ...
Swipe right when you see someone cute! (This will happen very often.)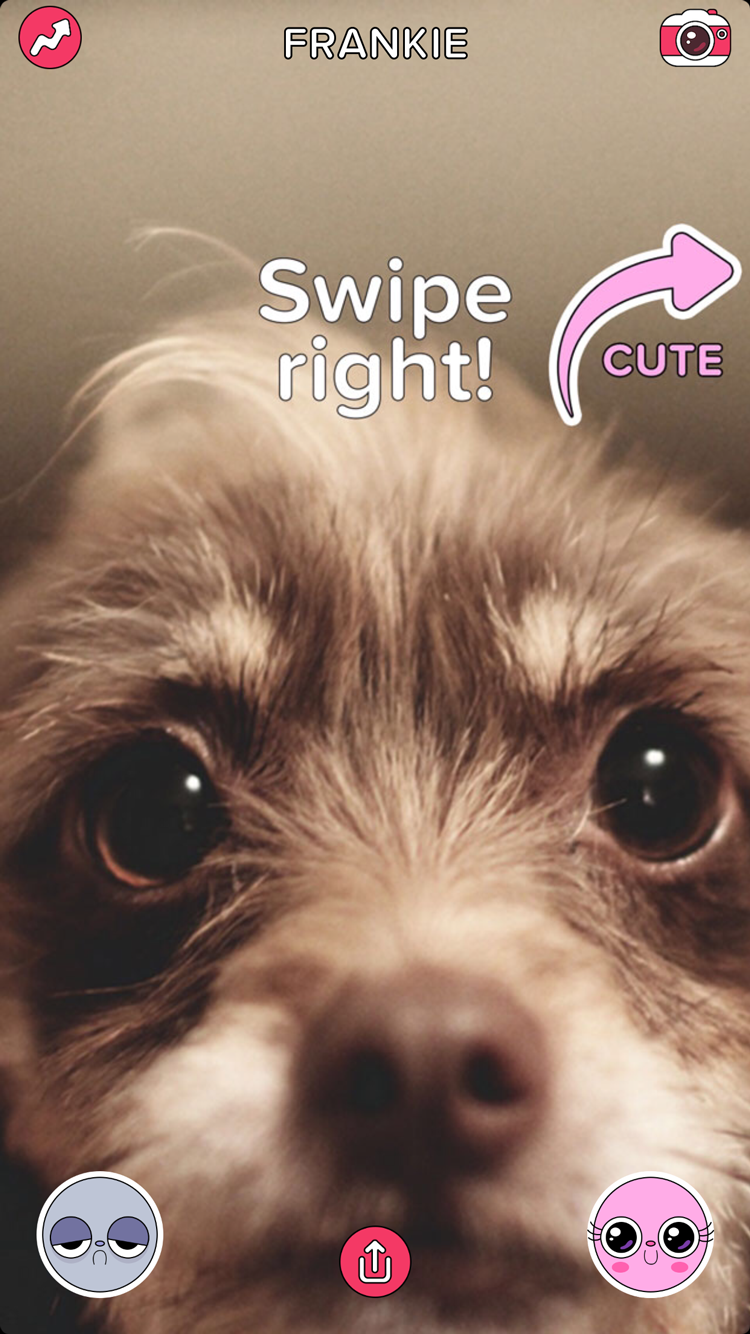 Swipe left when you see someone who is not cute! (This will require hardening your heart and looking away so you do not meet their eyes when you make your choice.)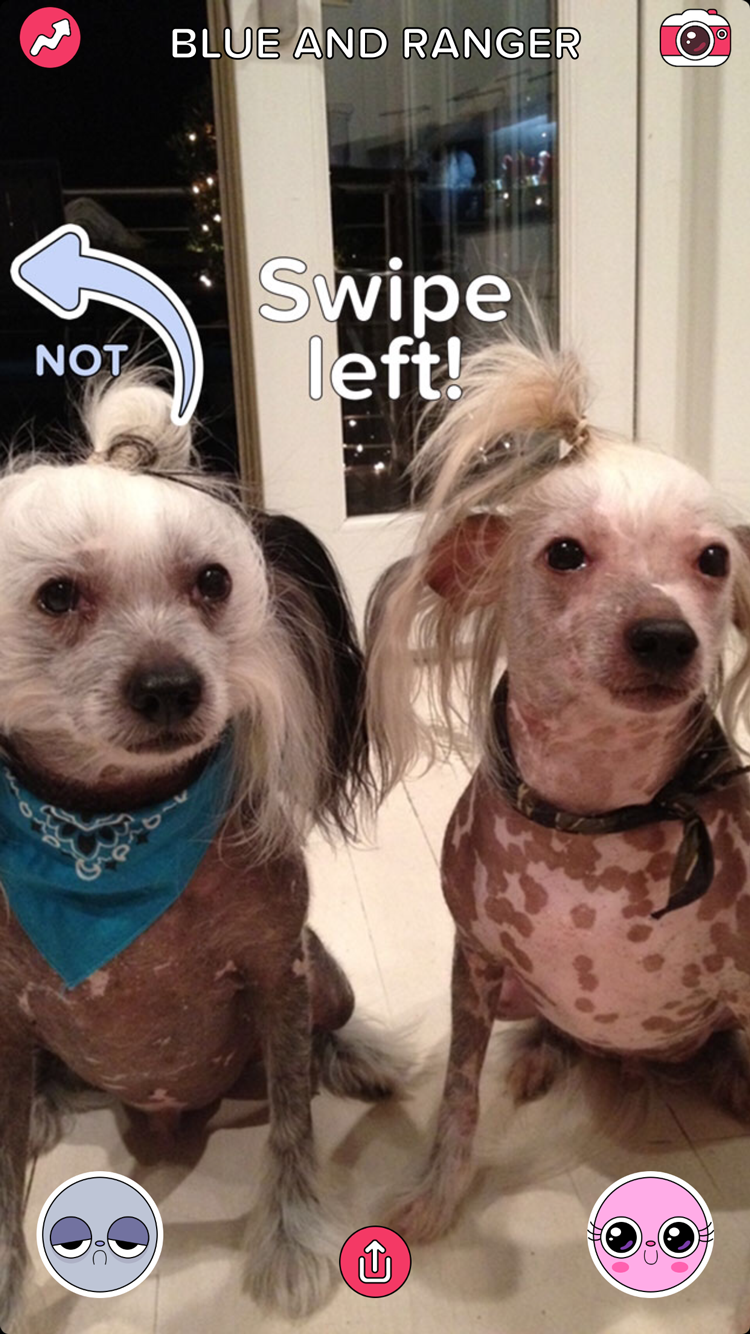 If you have a pet yourself, you can upload their pictures so the world can see them and give them the recognition they deserve!
See who is getting the most votes and look at regular features on the cutest pets! MAYBE YOURS WILL BE AMONG THEM.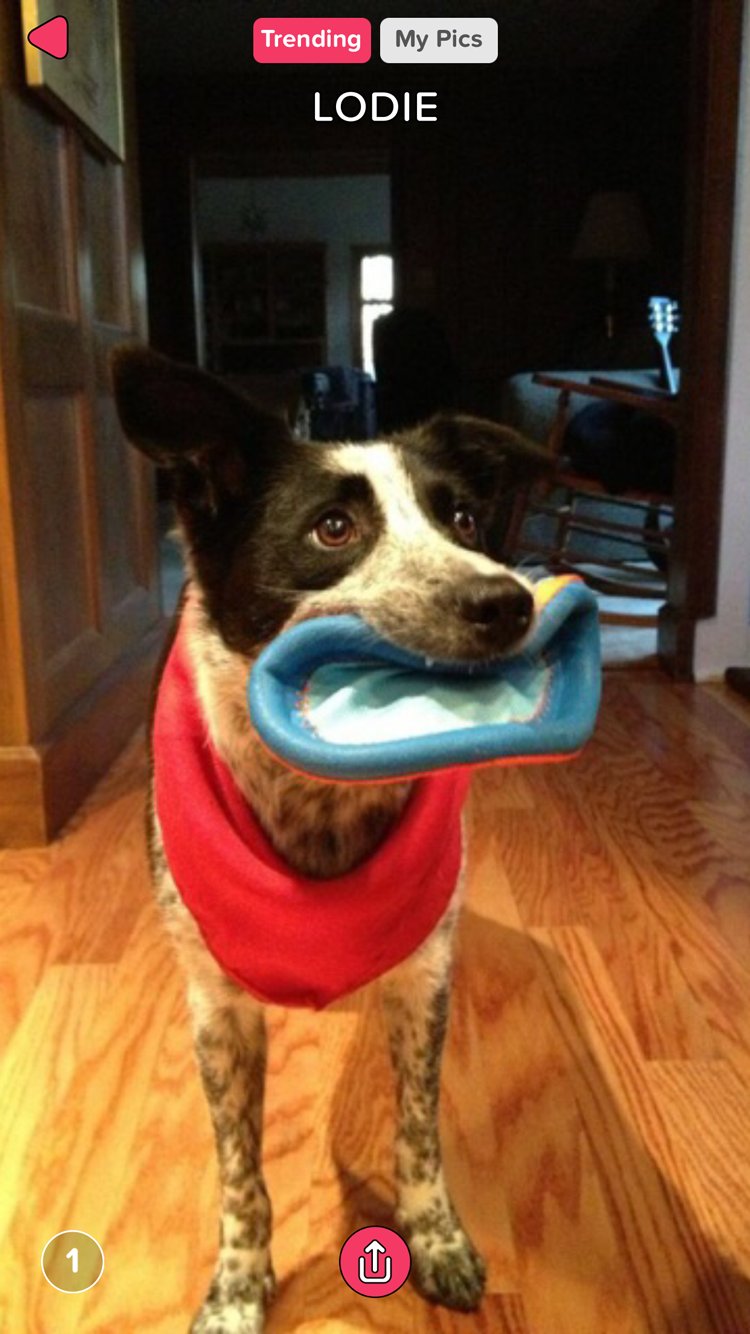 Share your pics with friends so they can vote your pet to the top of the ranking!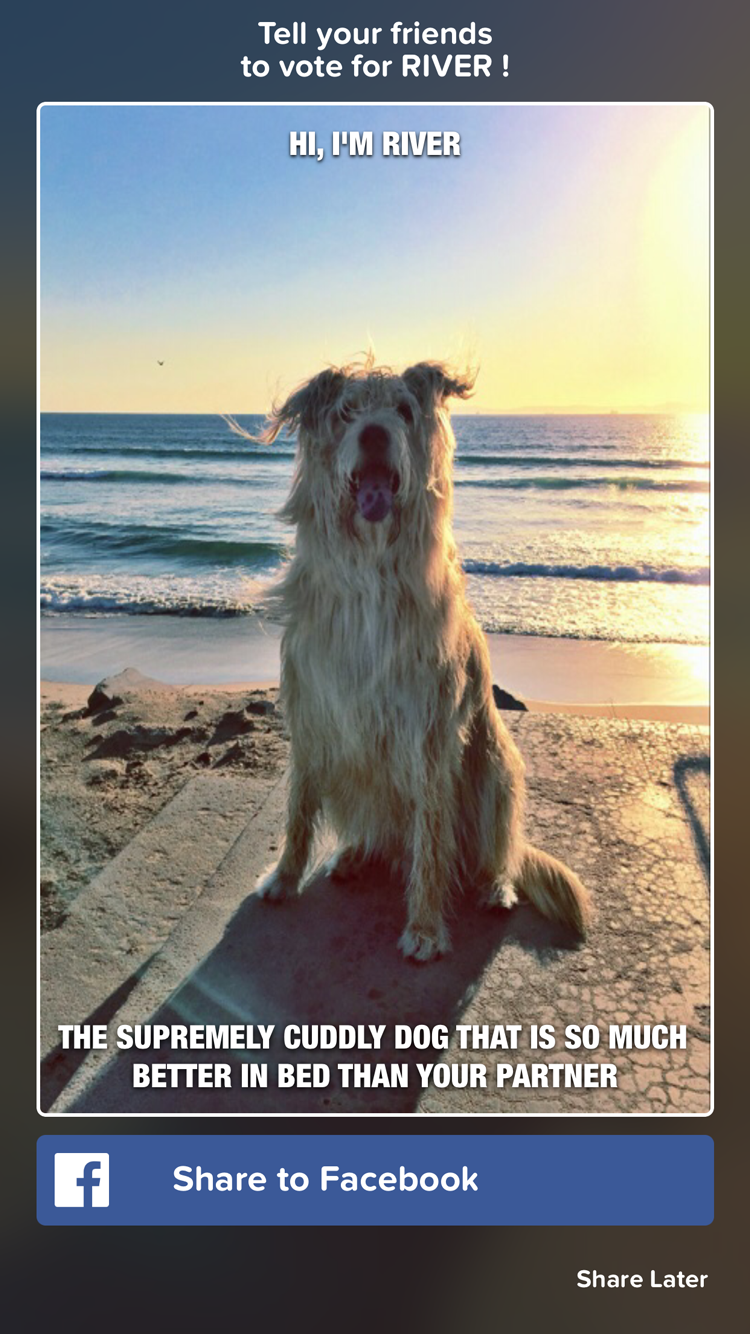 Or top-notch buns like Kiba: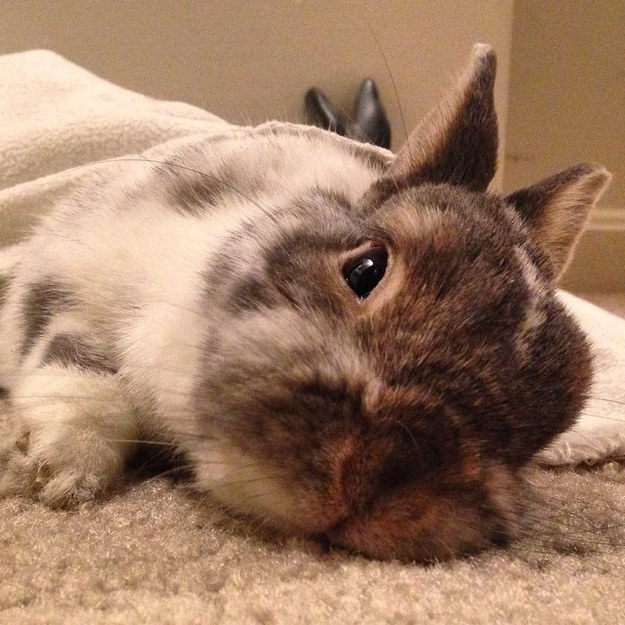 Or super-cute kittens like Lola: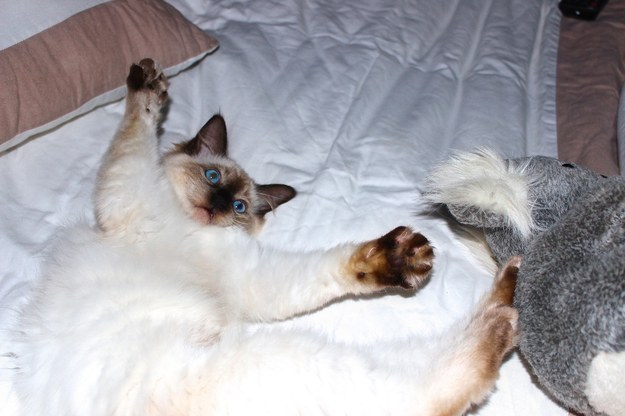 And so, so, so much more cuteness.
You can download the free app here. Do it and up the level of cuteness in your life by 100% right now!!!