Via BBC

Via BBC

Via Disney

Via Marvel

Via Lionsgate

Via HBO

Warner Bros.

Worry about whether I'm going to be popular.

Make friends with the nerds.

Make sure I get into all the best classes.

Introduce myself to the people who seem like fun.

Find the Quidditch field.

Via clipartcotttage.deviantart.com / Creative Commons

Via deviantart.com / Creative Commons

Via deerdandy.deviantart.com / Creative Commons

Via deviantart.com / Creative Commons

Via yugioh.wikia.com

Via deerdandy.deviantart.com / Creative Commons

Pick one answer that best fills in the blanks in this sentence:

NBC

Via NBC

Via NBC

Via NBC

Via NBC

Via NBC

Via NBC

Warner Bros.

Via Warner Bros.

Via Warner Bros.

Via Warner Bros.

Via Warner Bros.

Via Warner Bros.

Via Warner Bros.

Thinkstock

I take as much pleasure in my own success as in the success of my friends.

The best times I have are with my friends, and with my books, in roughly that order.

I tend to be skeptical of other people's intentions.

I'm a self-starter, but I'm often happier when I'm on a team.

People sometimes underestimate me, which is a big mistake.

I am driven by a strong desire to understand the world around me.

Thinkstock

Via Thinkstock

Via Thinkstock

Via Thinkstock

Via Thinkstock

Via Thinkstock

Via Thinkstock

Warner Bros.

Warner Bros.

"Never trust anyone who has not brought a book with them."

"Forgive your enemies, but never forget their names."

"I always wanted to be somebody, but I should have been more specific."

"Brains are an asset, if you hide them."

"Seriousness is the only refuge of the shallow."

"The worst part of success is trying to find someone who is happy for you."
This Shockingly Accurate Harry Potter Quiz Will Determine Which Pair Of Houses You Belong In
You love animals, your family, and being a part of a team. But while you're known for being loyal and easy to get along with, that doesn't mean you're not ambitious or willing to take risks when the situation calls for it. People might mistake you for a pushover because of your easy demeanor, but they'd be dead wrong.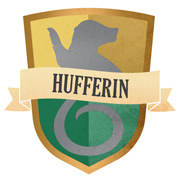 You care deeply about your reputation, and you're willing to do whatever it takes to achieve greatness…except if that means in any way harming a friend. You are cunning and can be very effectively manipulative when you need to, but you're just as likely to use those abilities to help people you love as you are to get the recognition you deserve in life.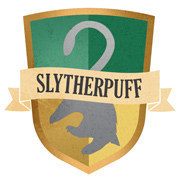 You thrive in collaborations and group projects, but you're just as comfortable doing things on your own. Those who know you well know how smart you are, but it's not something you like to show off. In fact, it doesn't even really bother you when someone else takes credit for something you figured out, because you enjoy the process of working through a problem much more than the rewards of recognition.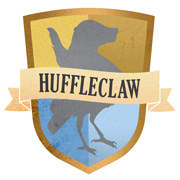 It could be said of you that books are your best friends, but your actual friends are incredibly important to you as well. You love learning, researching, and becoming the master of a particular topic, but you know that a life of the mind is meaningless without true friends to share your thoughts and insights with. You have an extremely strong moral compass, but it comes from thinking about morality logically, rather than from just feeling what's right and wrong.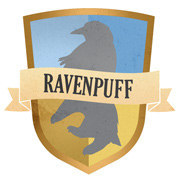 Slytherclaw is the hybrid house that has at once the most potential to achieve greatness and the most potential to do harm. Your sharp wit and intelligence is matched with a willingness to do whatever it takes to get ahead, including taking some serious risks. Your combination of cunning and analytical intelligence make you an asset on any team, but in general, you prefer to work alone.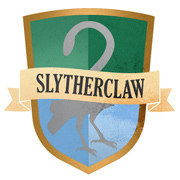 You have a genuine love of learning and acquiring new knowledge, but your efforts at self-improvement are geared specifically towards achieving the success you know you deserve. You prefer to avoid confrontation, not because you're afraid of it, but because you don't suffer fools gladly. You have a particular gift for seeing the merit of both sides of an argument, and you're not afraid to use that ability to win in a fight, even when you know you're wrong.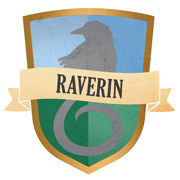 This is a particularly rare house to end up in, but Gryffinpuffs always recognize one another because they have a tendency both to wear their hearts on their sleeve and to charge into action. You're honest to a fault, but you'd be willing to lie if it meant helping a friend in need. You're humble and prefer a quiet life if it's at all possible, but your keen sense of justice means that you're always ready to jump to someone's defense if you think they're being wronged.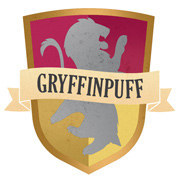 Huffledors like you are a bit of a contradiction. Because of your deep love of your family, your attachment to animals and the natural world, and the fact that you are so open and kind with everyone, many people think that you're a pushover. But far beyond your warm exterior is a hardness, grit, and a passionate intensity that would truly surprise people who only know you superficially.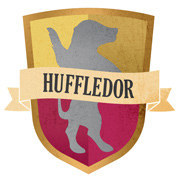 It's safe to say that not many people who know you truly know you, because you are a wealth of contradictions. You are individualistic and self-motivated, but you're also dedicated to a small group of tight-knit friends, to the extent that some people think of you as cliquish. You have a strong moral compass, but your ambition and desire for excellence sometimes cause internal conflicts that you need to use all your considerable wits to resolve.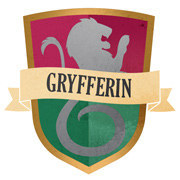 You can appear cold and standoffish to people who don't know you well, but you're deeply attached to your closest friends. Your fiercely competitive instincts are tempered by an innate sense of fairness that will allow other people to get something you want if you feel they truly deserve it, but none of that really matters too much because you almost always get your way in the end. You are, to put it mildly, extremely resourceful.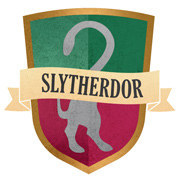 Welcome to Ravendor — a truly elite house. Your keen, analytical mind and deep love of knowledge for its own sake were not enough alone to get you into this house, because Ravindors must also be lovers of people. To you, most people are both an open book and an endless, beautiful mystery, and your combination of compassion for people you don't understand and fascination with what it is that makes them different truly sets you apart.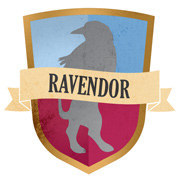 Gryffinclaws like you are rare in the wild, but you're easy to recognize as a Gryffinclaw because you're bold, outgoing, and a natural leader. Your ambition and your drive to change the world are powerful forces inside you, but they're tempered and softened by your knowledge and your understanding, as well as your keen wit and sense of humor. If they haven't already, somebody should probably put you in charge of something big.