One of the biggest questions the movie had to answer was regarding the fate of General Leia Organa in light of Carrie Fisher's untimely passing.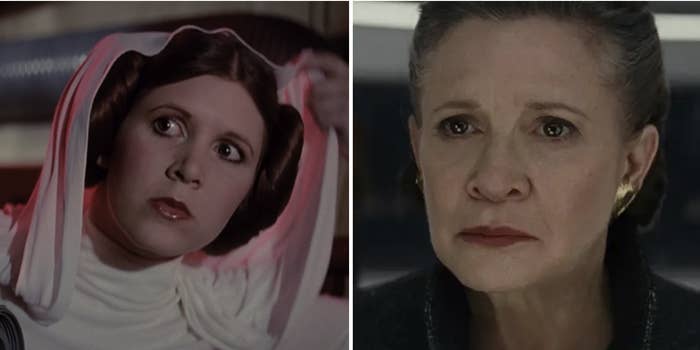 The Rise of Skywalker revealed via flashback that Leia had received Jedi training from her brother Luke, and that she in turn was finishing Rey's training after he died.
In an interview with Yahoo Entertainment, ILM visual effects supervisor Patrick Tubach confirmed that Mark Hamill played young Luke in the flashback scene with the help of de-aging technology, but that when they needed an actor to portray young Leia, J.J. Abrams offered the role to Carrie's daughter, Billie Lourd.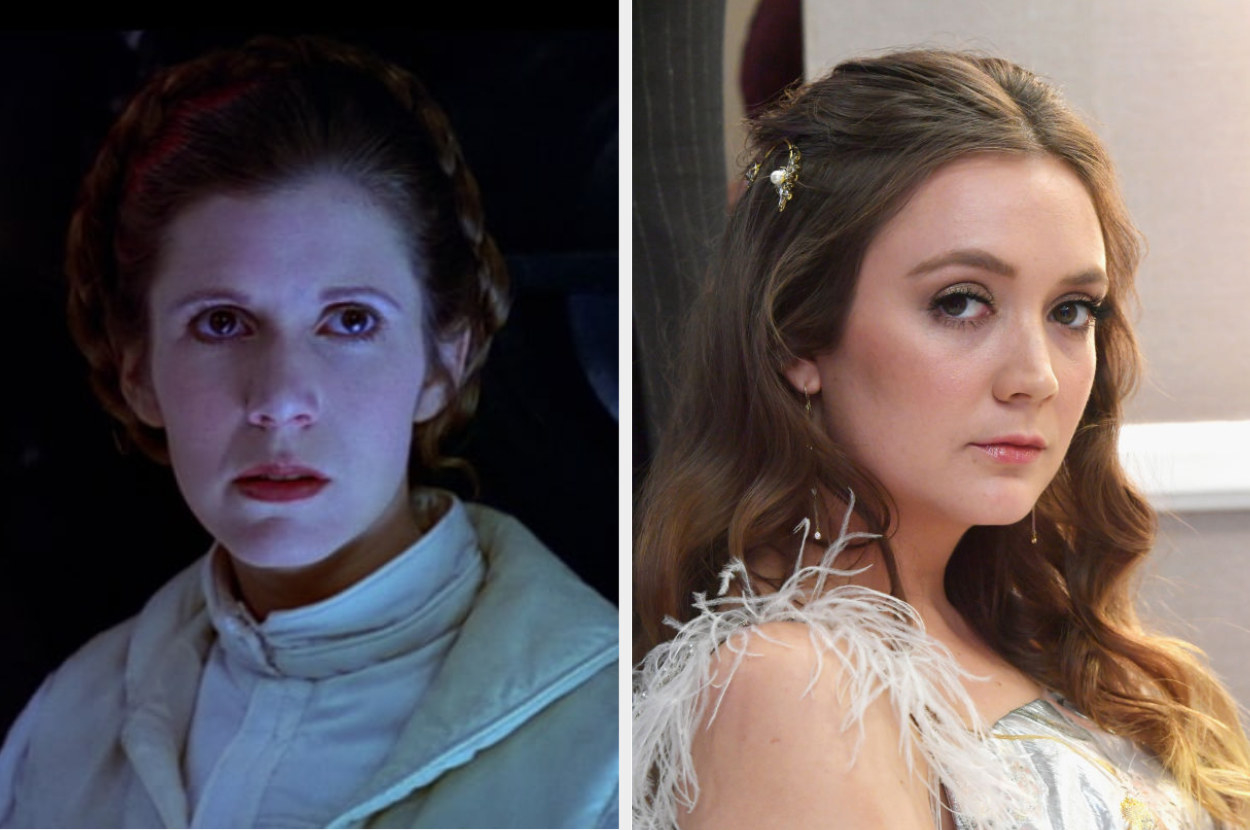 Billie had already played Lieutenant Kaydel Ko Connix in The Force Awakens and The Last Jedi, and reprised her role in The Rise of Skywalker in addition to her brief appearance as Leia.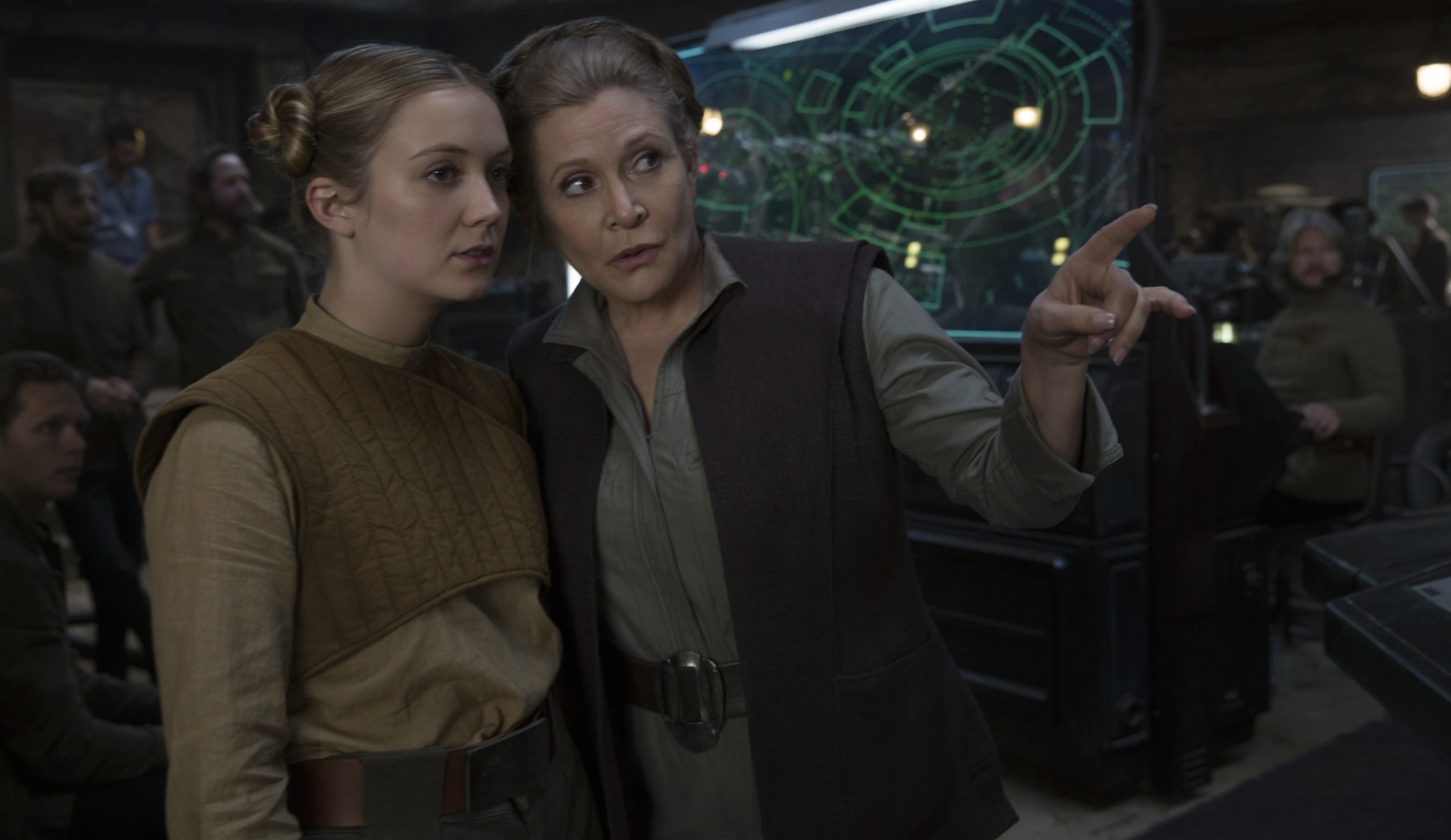 "It was a poignant thing, and something that nobody took lightly," said Tuback, "that she was willing to stand in for her mom."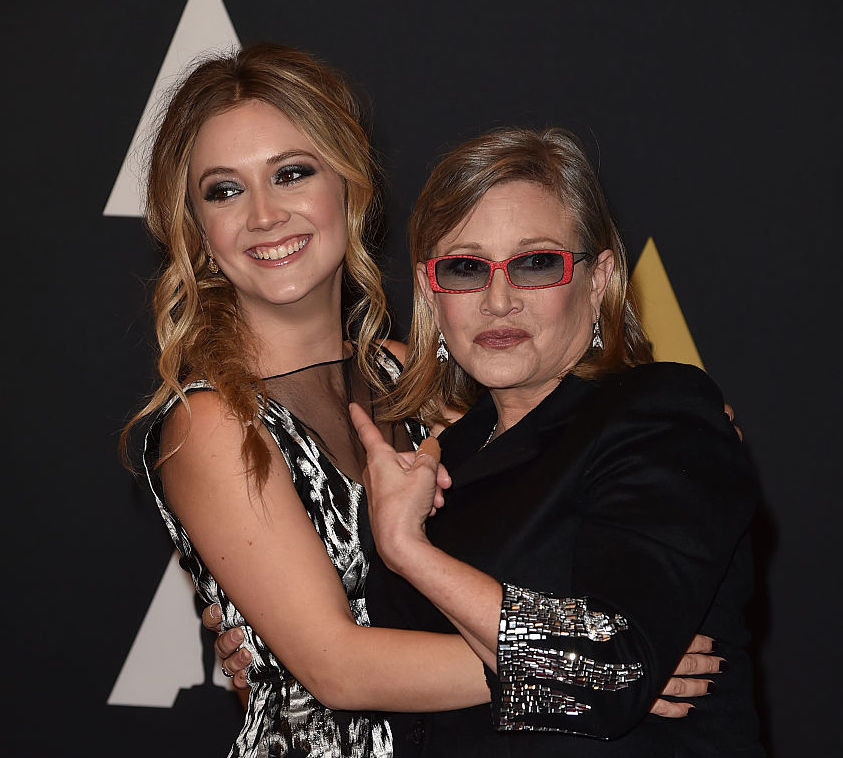 It's hard to imagine a better way for the franchise to include new scenes of Leia while honoring Carrie's legacy, or a better way for Billie to honor her mom.
Now if you'll excuse me, I'm gonna go keep crying about this.