Lupita Nyong'o, Oscar-winner and fashion inspiration, is up to a lot these days, like shutting down the red carpet at Cannes Film Festival.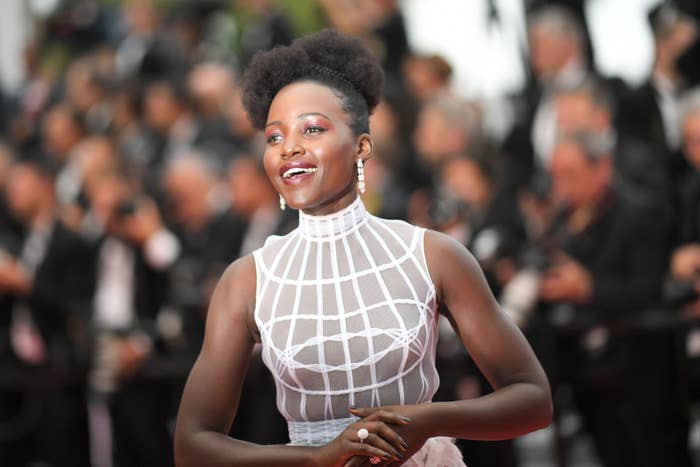 She recently sat down with InStyle to talk about "summer beauty, self-love, and staying sane in Hollywood."
Nyong'o said she was so "angry that the powers that be were trying to basically oppress and control the small female population," that she started a petition.
The Wakanda star said she wasn't even interested in wearing makeup in high school, but thought to herself, "Look, if a woman wants to wear makeup to school to feel confident in an environment where she's a minority, why not? It doesn't actually change whether or not she's able to take in the information being given to her in the classroom."
Now as an adult, Nyong'o wears makeup as an accessory. "It's not the thing I rely on to feel beautiful, and I hope that a lot of women feel the same," she said. "Makeup is something that can accessorize, just as much as a hat or a pair of earrings. It adds to the reflection of your own beauty."
Tbh, Lupita, we don't even deserve you!