Insecure is literally the best show on TV right now. Do NOT @ me (unless you agree)!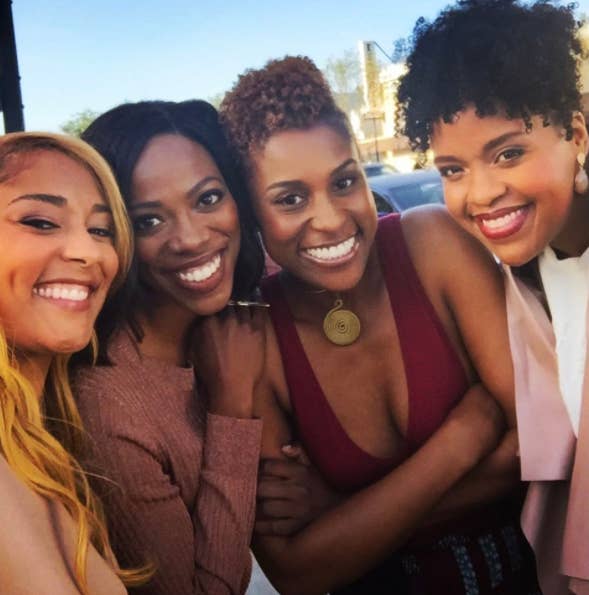 The show follows gorgeous and hilarious Issa as she raps in random bathrooms...
...hangs with her magical AF girl squad...
...and goes on dates to get over Lawrence's used-to-be broke ass.
Another big part of the show also centers around Issa's work life at We Got Y'all, a non-profit that serves underprivileged kids who are mostly black and Latino.
And because we're so busy relating to all the problematic AF shit Issa's all white co-workers say, it's easy to miss this little, but very intentional, detail of the show.
If you look very closely, you'll see that the We Got Y'all logo is a major symbol of the show, reflecting the very elitist behavior and white savior complex of the organization.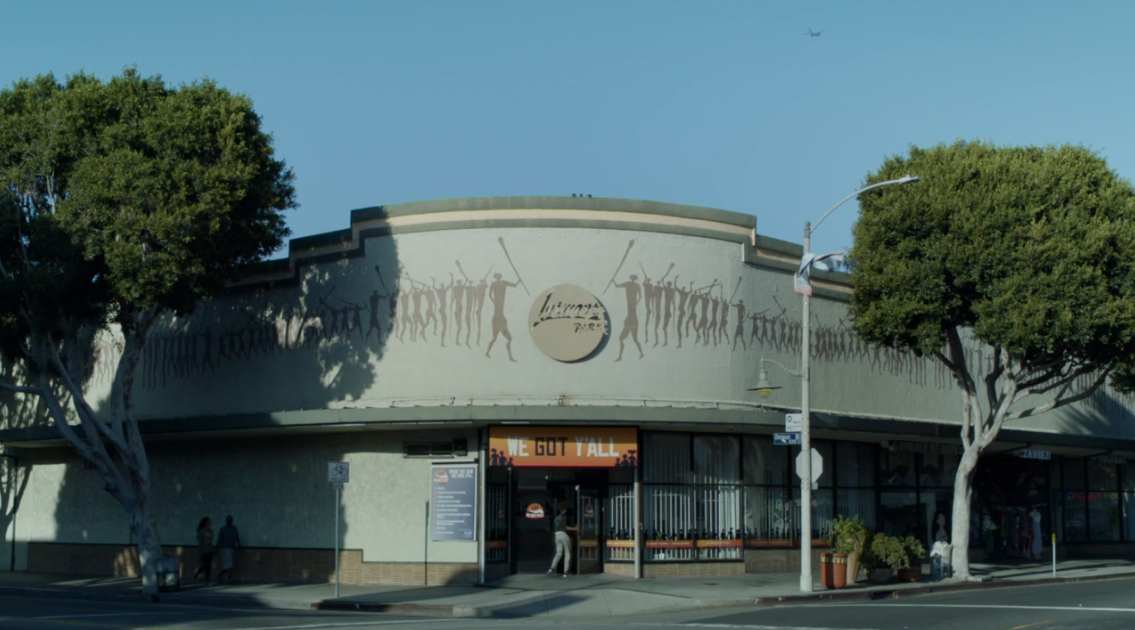 Still can't see? Here's another shot.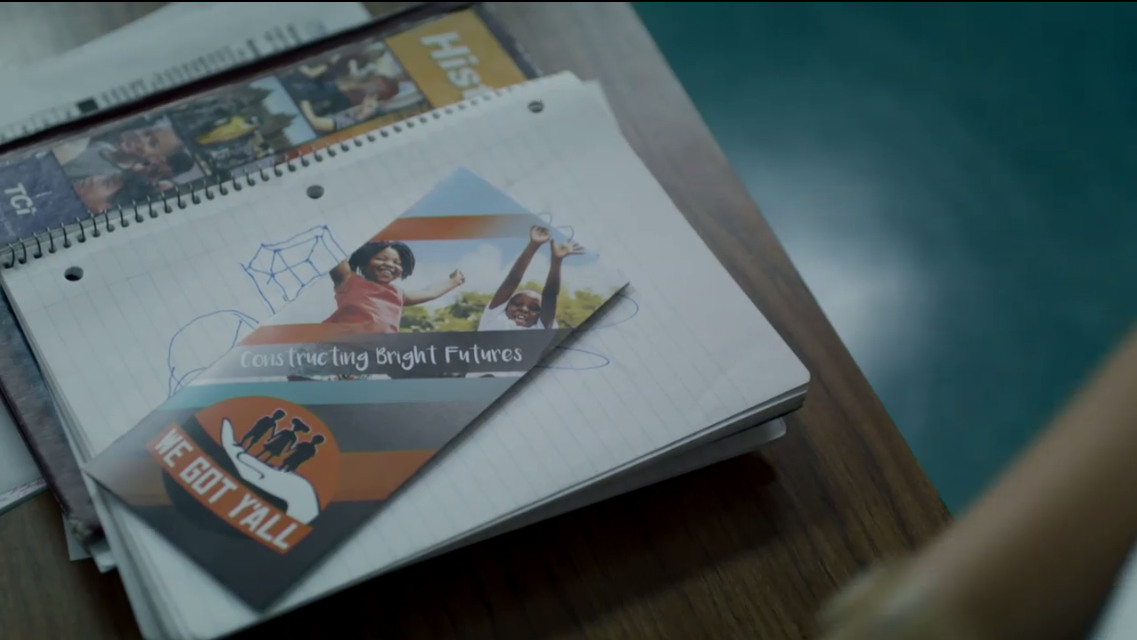 And another one, here on Issa's company tee.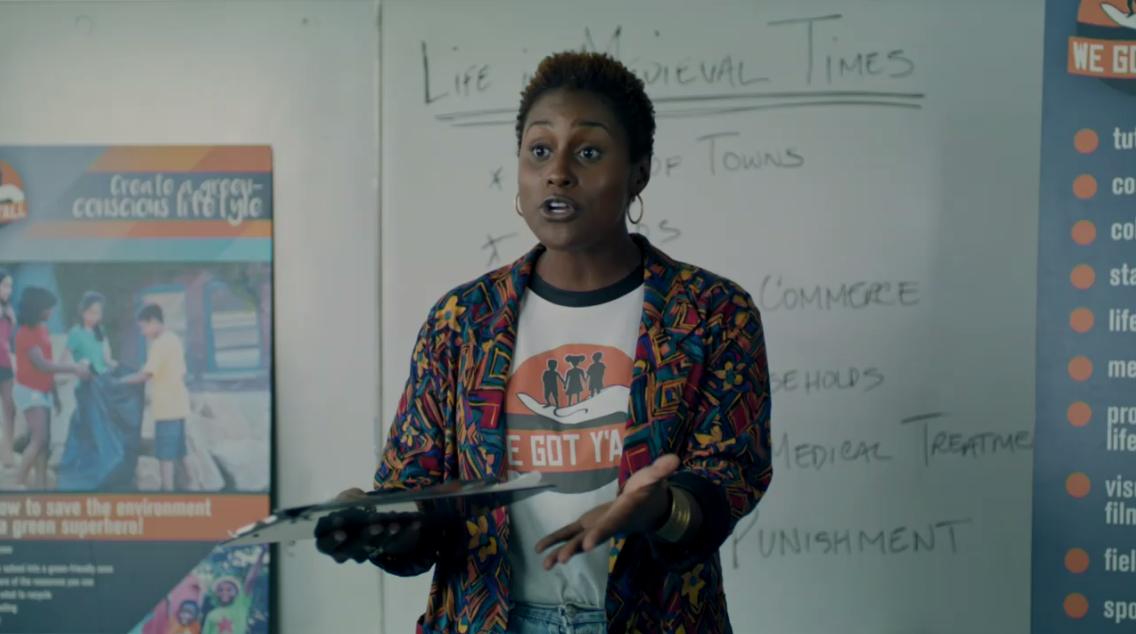 In case you're still like "what am I looking at?", here's a close-up of a big-ass white hand holding three black kids in its palm, with "We Got Y'all" written big as hell at the bottom.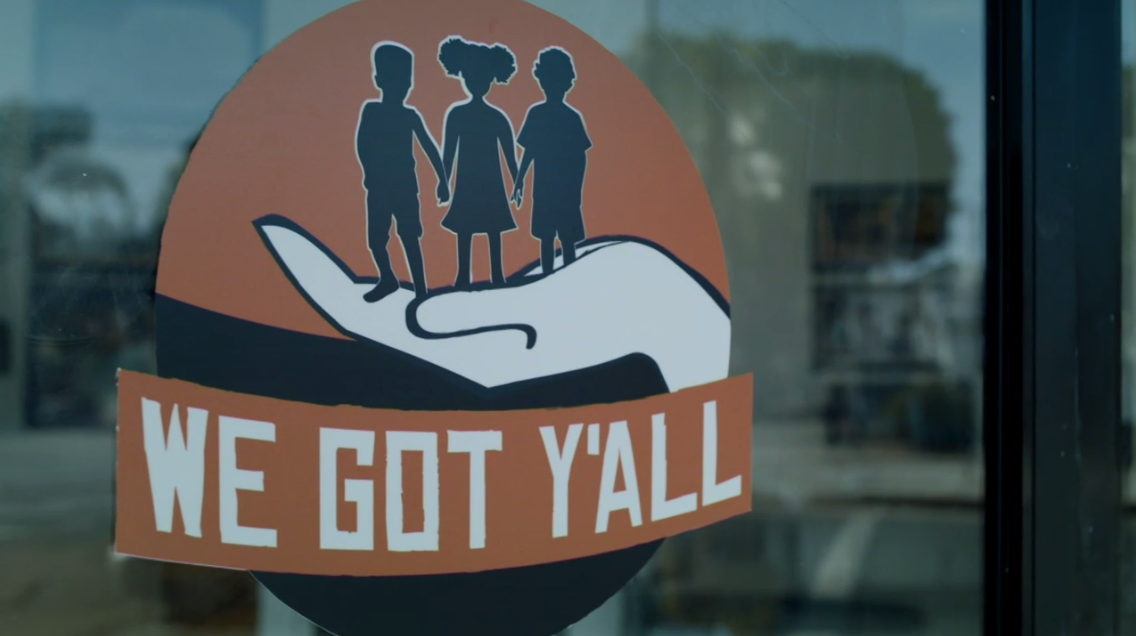 Who is WE? Who are Y'ALL? Why the hand gotta be white? Are those Afro puffs? Is that a hightop fade?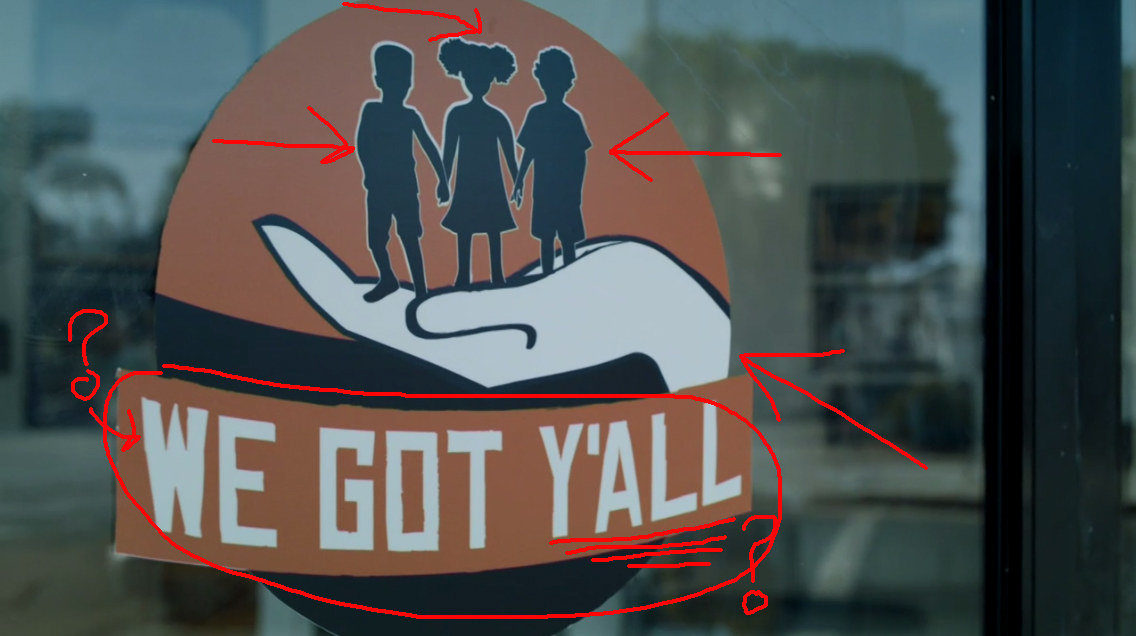 You can't help but look at the logo and then think back to all the episodes where Issa's white co-workers thought they knew the best way to "save" all the black and brown kids in their program.
It should honestly come to no surprise, being that the head of the non-profit is a white woman who decorates her office like this, but we are still VERY shook!
Dear whoever designed this logo, you are brilliant and funny as hell!!!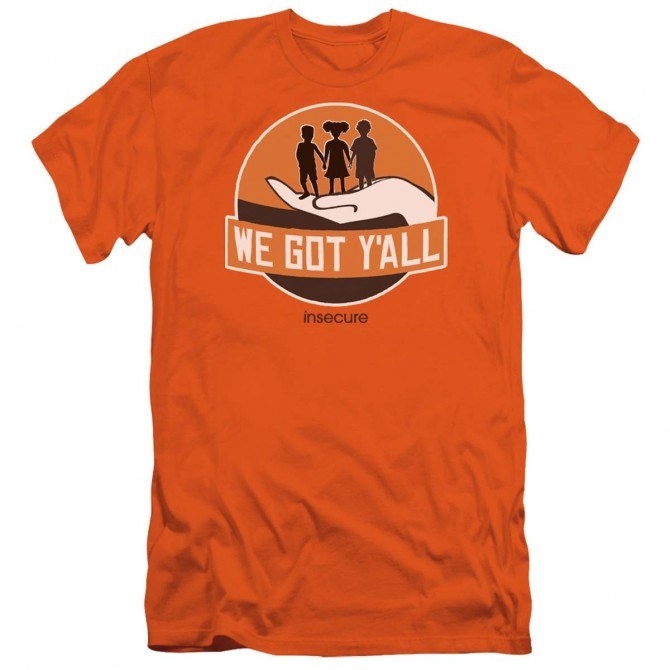 CORRECTION
My bad! A previous version of this post said Issa's non-white co-worker, played by Sujata Day, is named Cece. It also insinuated that Issa's boss is played by the same actress who played her boss in the Awkward Black Girl web series.
Day's character was Cece on Issa Rae's web series Awkward Black Girl, but on Insecure her character's name is Sarah. The actresses who play her boss on the web series and the HBO sitcom are also different. Sorryyyyy!