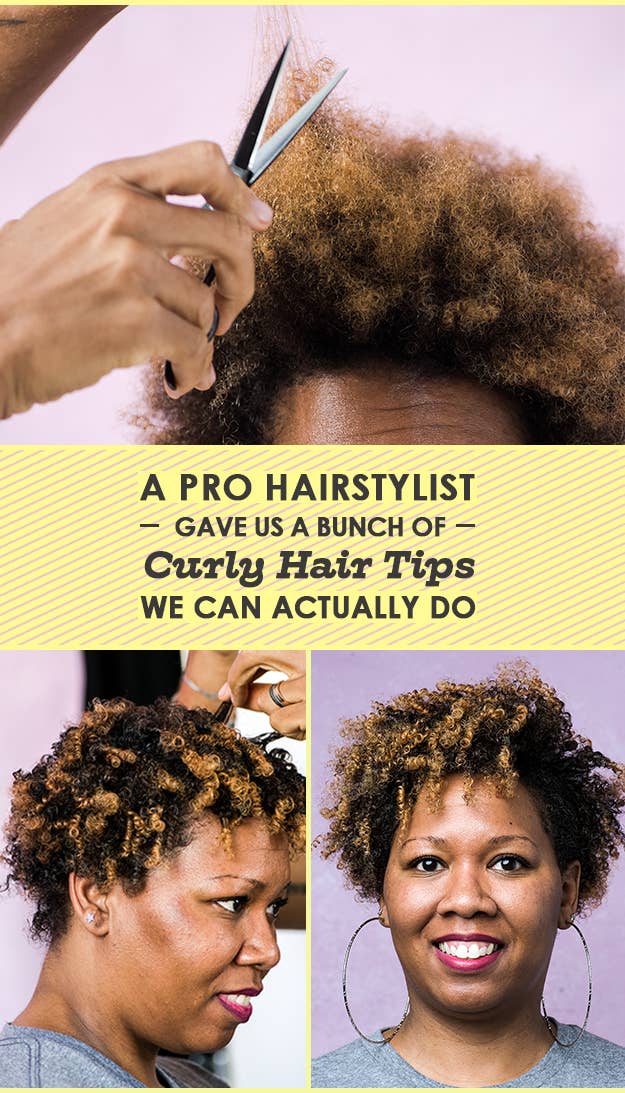 Vernon Francois is a professional hairstylist who slays the manes of celeb goddesses like Solange, Uzo Aduba, and the Oscar-winning Lupita N'yongo.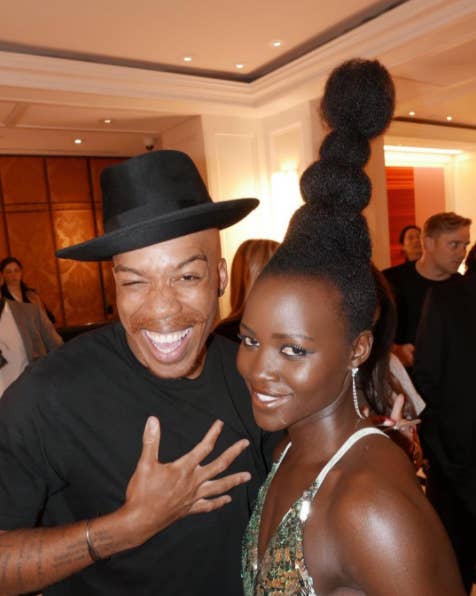 He came in to give one of our curly girls Nichole a hair-over, and he shared these life-changing hair care and styling tips for when the curl struggle gets real!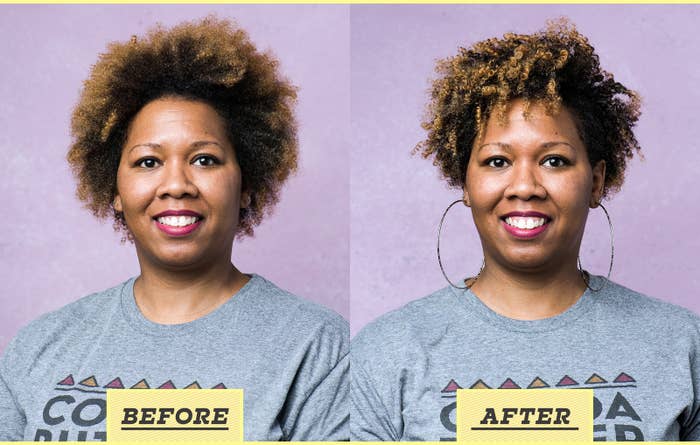 1.
You can tell curly and coily hair needs trimming when the strands are locked at the ends. If you can't pull your fingers through the ends of your hair, Francois says they're knotting and it's time to cut.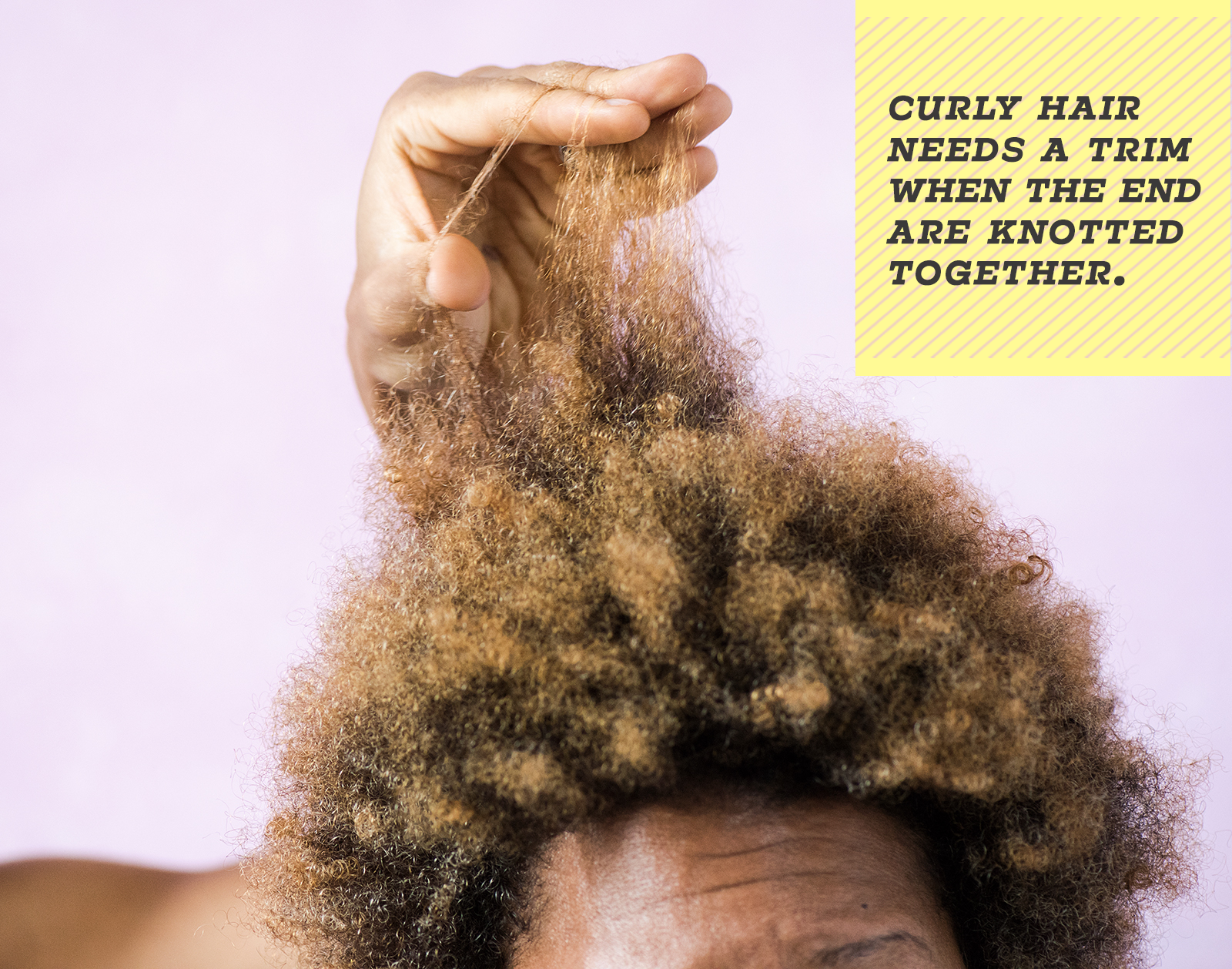 2.
As a general guide, kinky and coily patterns should get quarterly trims about every three months, and curly and wavy locks tend to need a cut every two to three months.
3.
For trims, go to a curly hair expert who knows how to cut on dry hair. Since your hair will be dry when worn in a style, you get a more accurate idea of what the finished style will look like.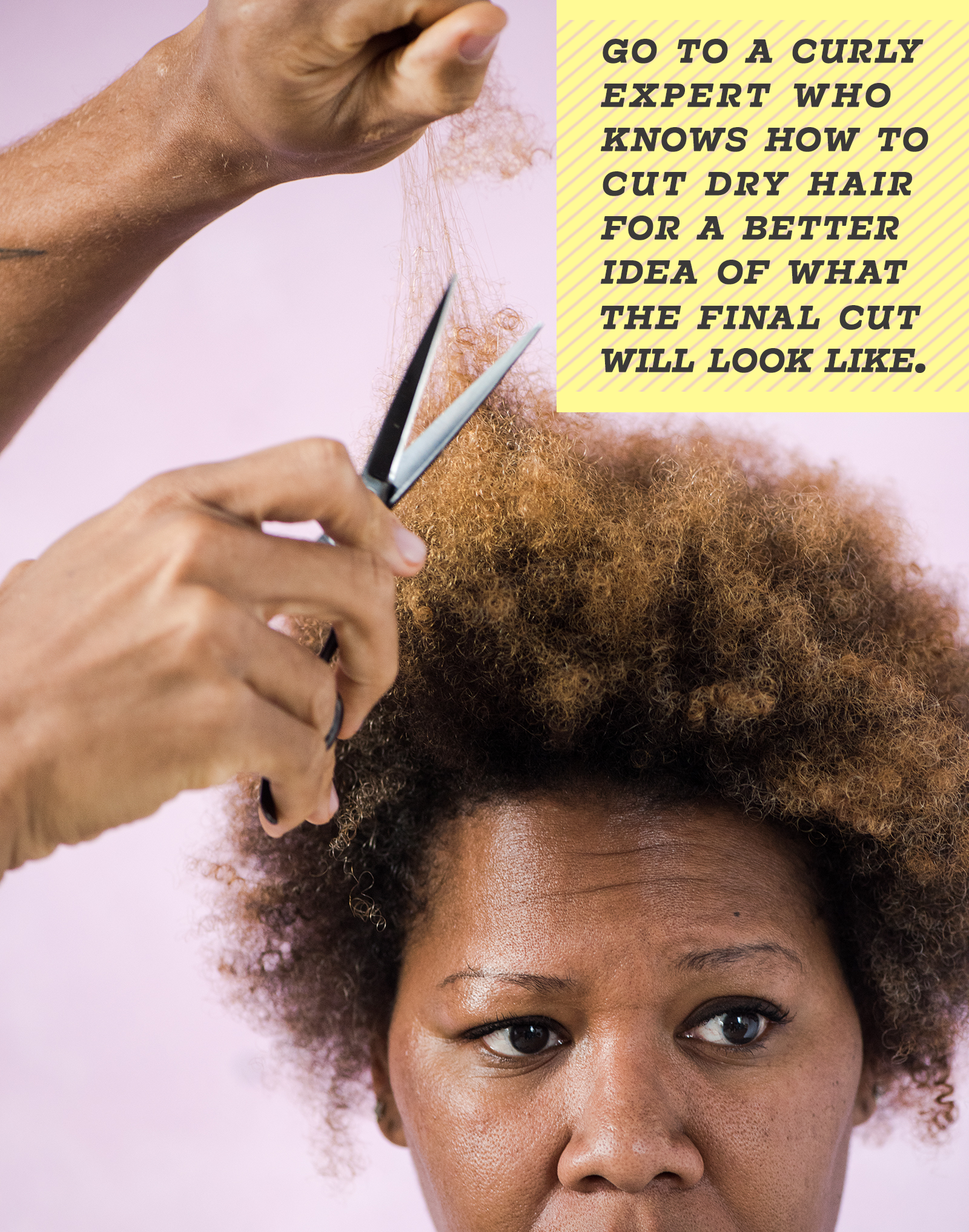 4.
It may be tempting to trim and do chemical treatments at home, but it's probably best to leave that to the experts. Francois says it's important to only let a professional who's experienced with your texture trim or cut your hair.
"Don't even be tempted to snip at the odd split ends! You can end up doing your strands more harm than good, particularly if the blades you're using aren't razor sharp," he emphasizes. "There's a lot more skill involved than what may meet the eye."
5.
You don't need to buy every new curly product, but bathroom cabinet basics for anyone with textured hair are moisturizing sulfate-free shampoo and nourishing conditioner formulated for their hair type.
"Kinks, coils, curls, and waves can naturally be quite dry, so check the ingredients lists for plant oils and actives that will infuse your strands with plenty of hydration and lock in moisture...," Francois tells us.
"A good wallet-friendly option for getting hydrating oils into your hair in between shampooing and conditioning is a DIY spray. Shake some water with a few drops of argan, castor or a blend of natural oils in a spray bottle and spritz over your locks. I'd recommend reading up on different oil types before choosing which to go for."
6.
Use less product by combing or pulling it through from roots to ends. This also enhances your natural pattern.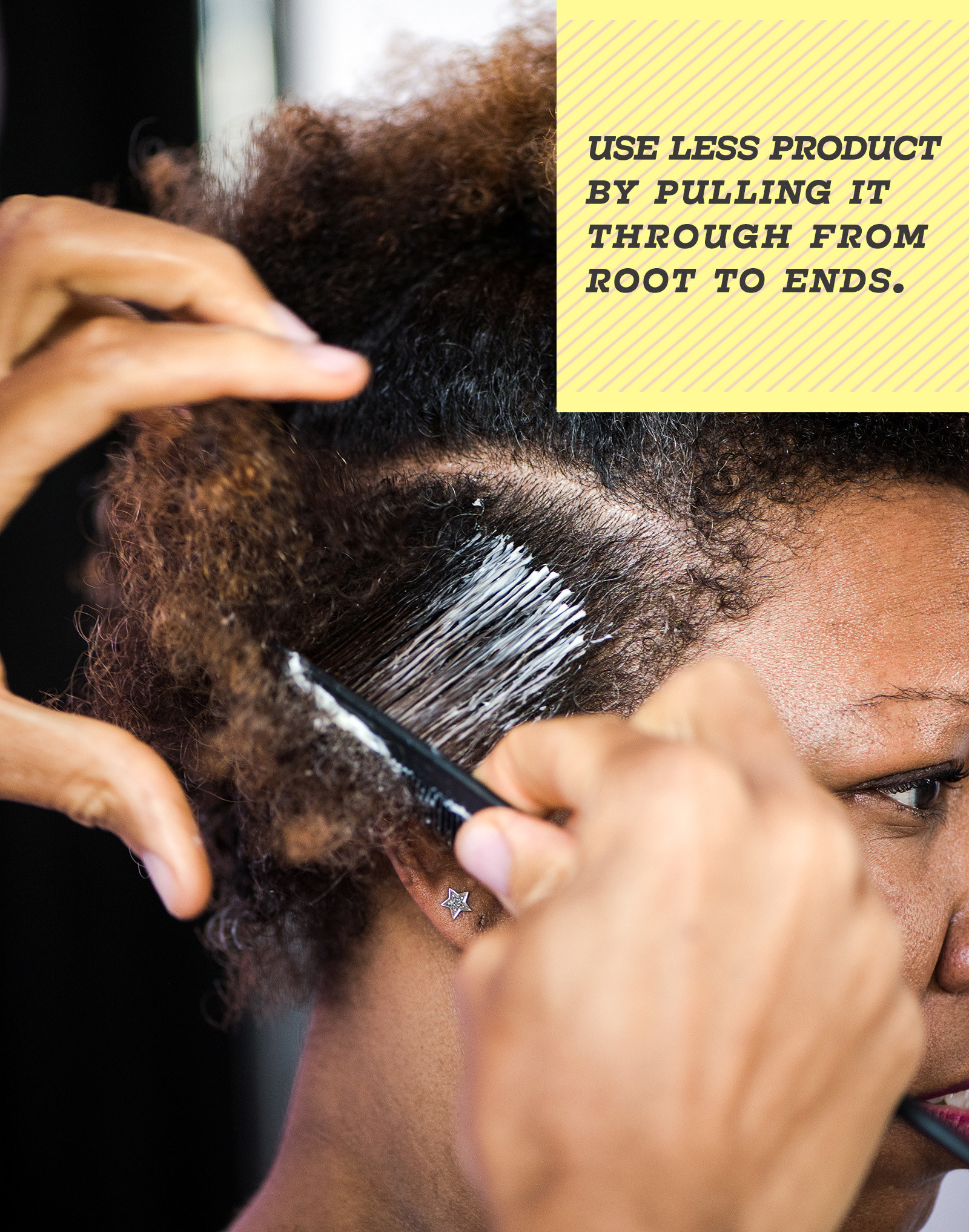 7.
Curly hair thrives off good product, but you still don't have to apply it every day. Apply once to twice a week and re-activate it by spritzing your hair with water.
Get a spray bottle for $4.19 on Amazon.
8.
If your hair is more prone to dryness, sleep in a satin scarf or on a satin pillow case. Cotton pillow cases absorb moisture.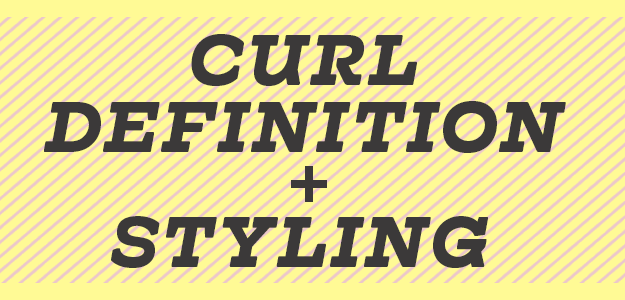 9.
If you twist or braid-out your hair to stretch or alter the form of your curls, try twisting and braiding in different sizes and patterns for different results.
For example, if you usually braid your hair to the side, try braiding straight back so that the curls fall differently.
10.
You can also finger twist, instead of two-strand twisting, the hair while it's wet by winding small sections around your finger. You can unravel the twists for a similar twist-out effect, or you can keep them in tact and wear them twisted.
11.
Starting your finger twist at the root gives it more structure and makes the finished look more polished.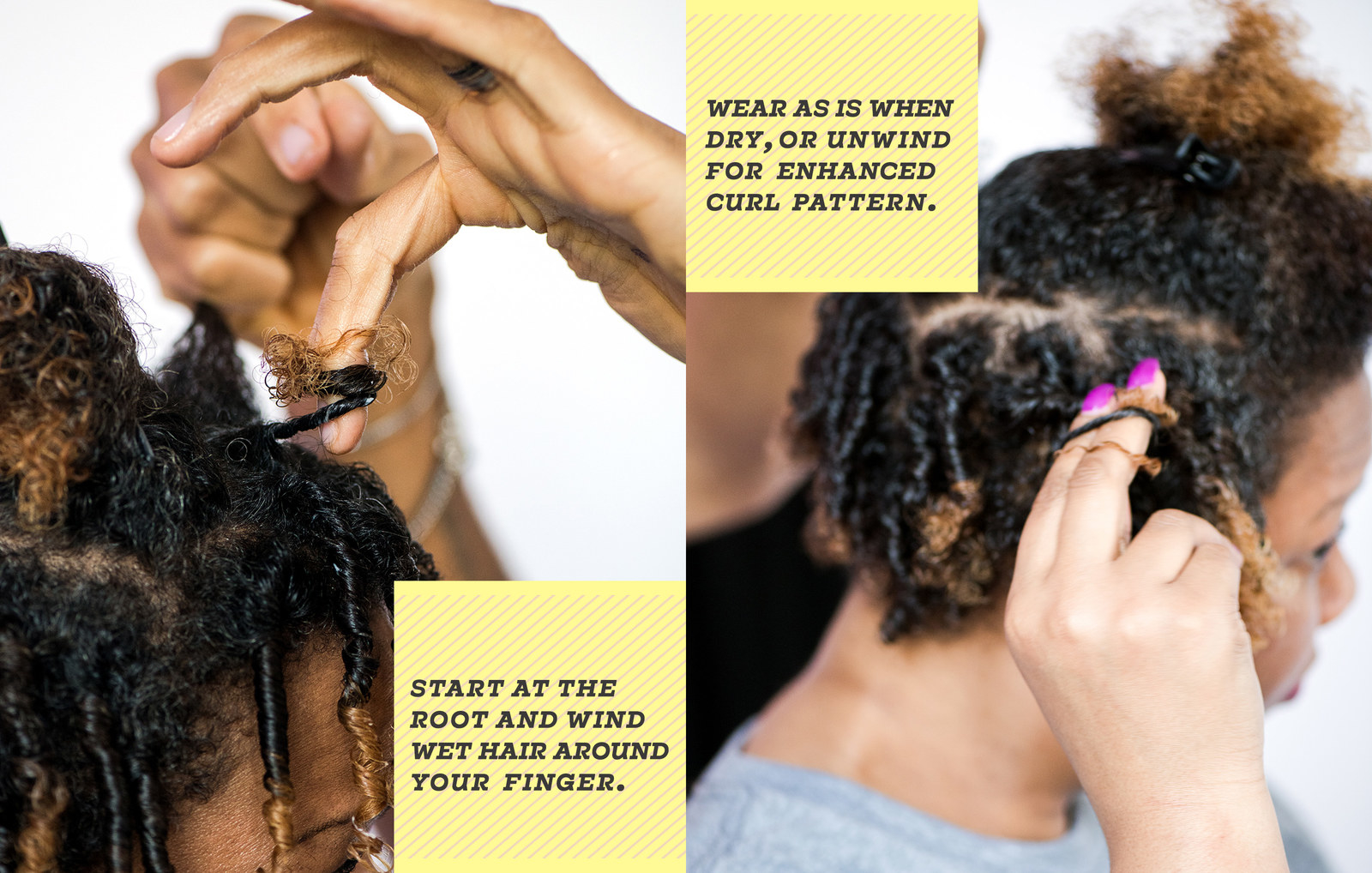 12.
If using a diffuser to dry curls or twists, hold it at an angle and not flat to the head so that the diffuser doesn't squish your hair and disrupt your curl pattern.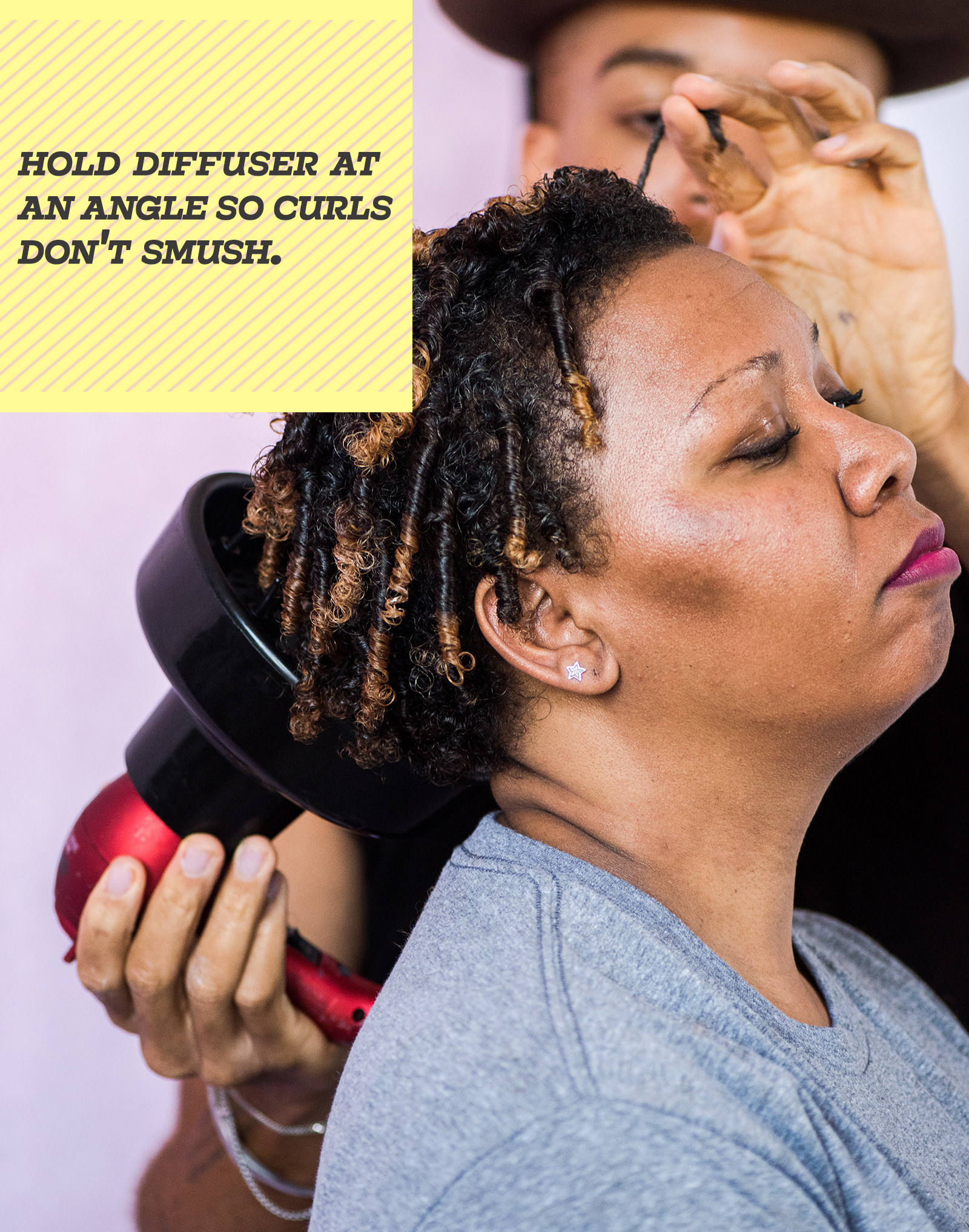 13.
If using a handheld dryer, wave it in all directions, back to front and left to right, so that the hair dries at its roots and has volume in each section.
14.
To unravel a finger twist, first make sure it is completely dry and then stretch out the section, pulling it apart at the middle and letting it spring back.
15.
Break out of your usual everyday style with something as simple as a hair accessory or parting and pinning your hair.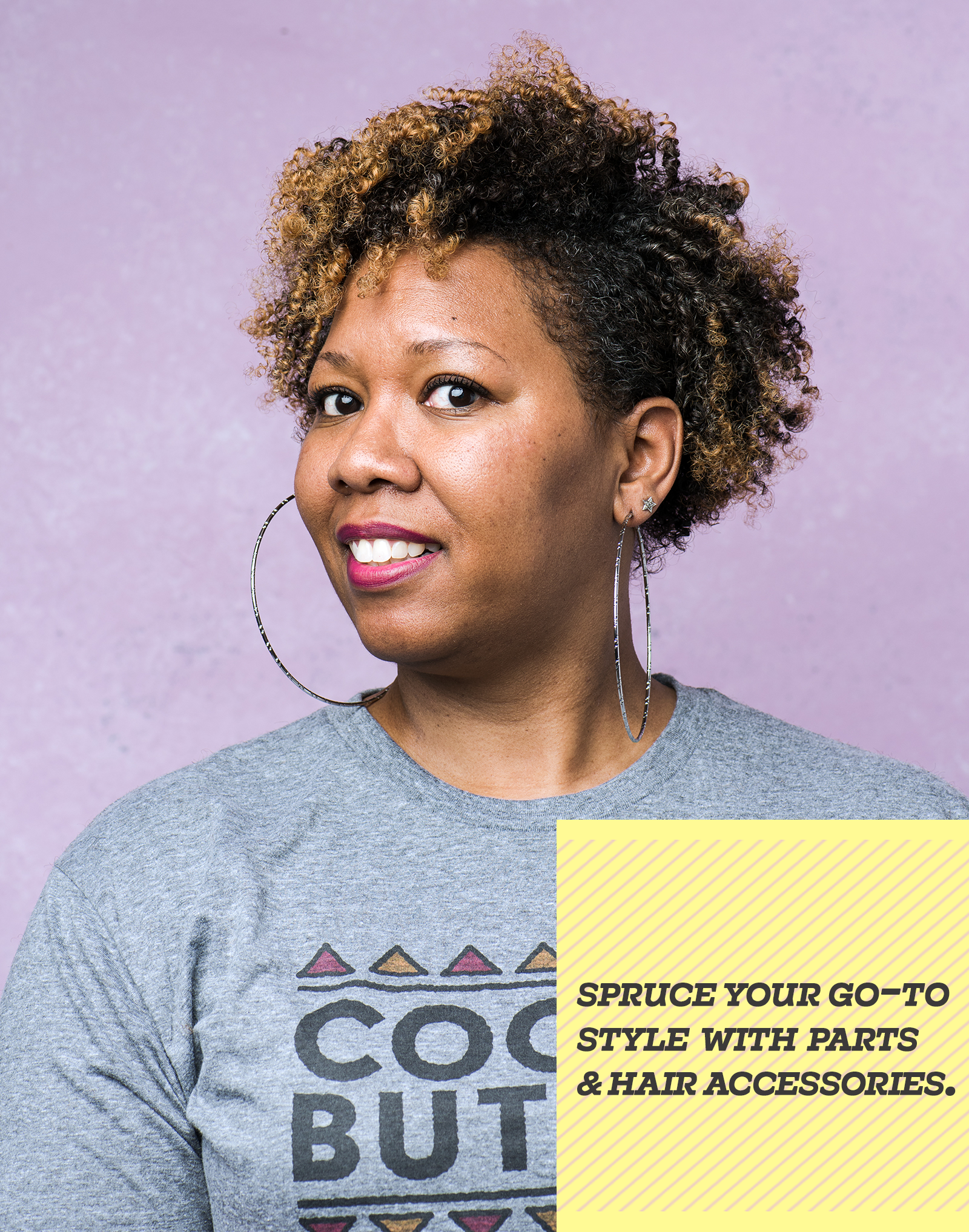 MAY YOUR CURLS POP AND NEVER STOP!!!