This is Sophie, and for her third birthday she wanted a Star Wars-themed party.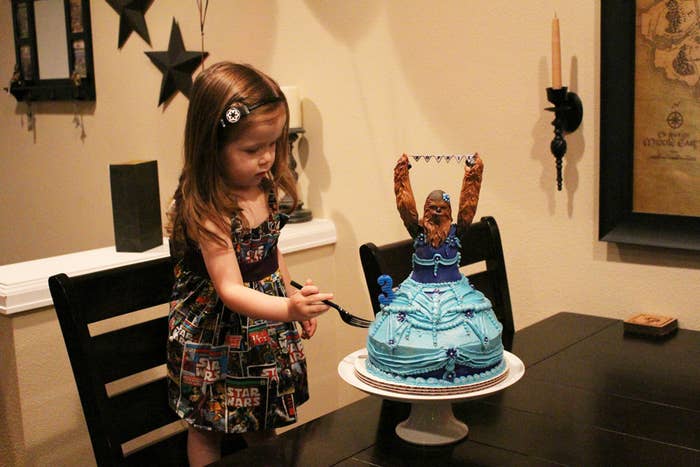 So her dad bought a Chewbacca doll in the hopes that he could use it for a cake.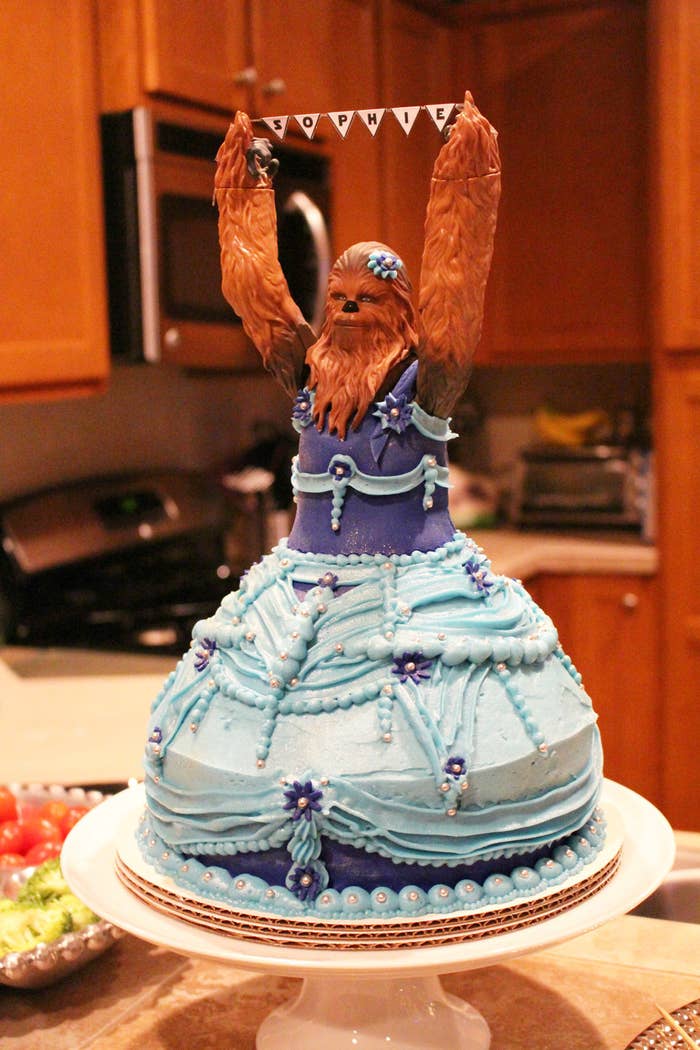 Clearly Sophie's a huge fan, I mean, check out her birthday dress.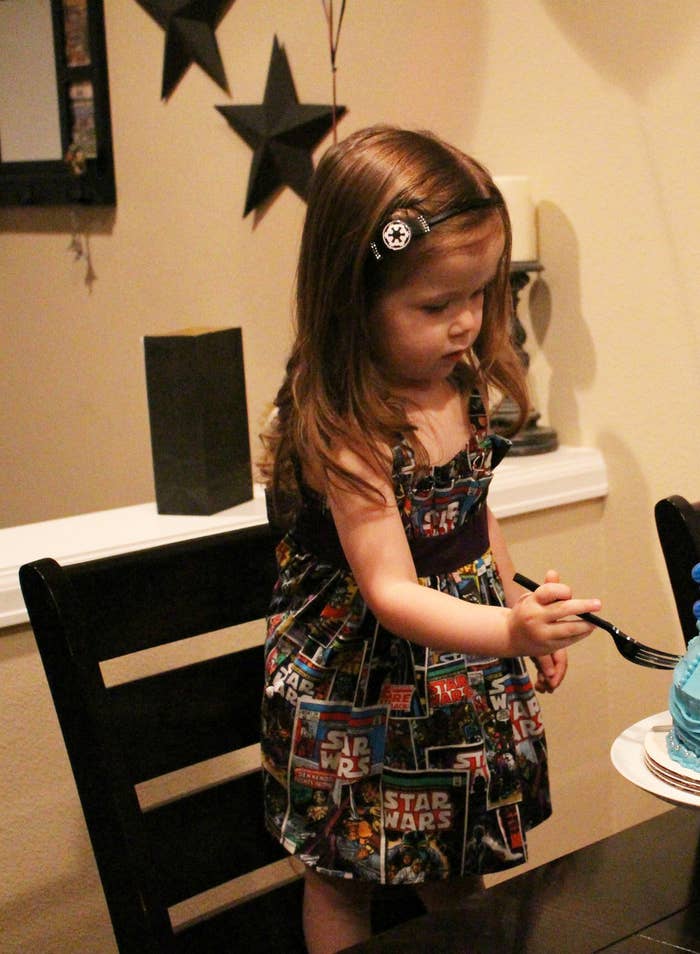 In the end, a family friend offered to help transform Chewbacca into the perfect cake for Sophie's birthday.
And look who happens to be in the background, jealous as heck that he wasn't transformed into a cake.
This birthday cake is DEFINITELY Chewie approved.